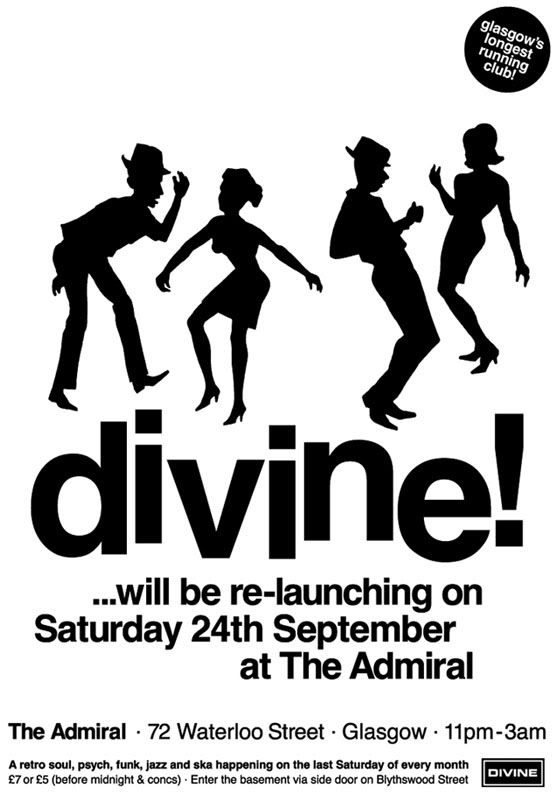 After an amazing rafter-raising last night in the Art School back in June, DIVINE! is now ready to re-launch in The Admiral (Waterloo Street) this Saturday (24.09.11). And then on the last Saturday of every month after that.
Hope you can make it down for the beginning of a new chapter in Divine's long and illustrious history...
And in case anyone interested missed it who's interested, here's a link to a pretty great feature:
THE QUIETUS
And a clip of the end of that infamous last night
CLICK!
The new venue might be even better...