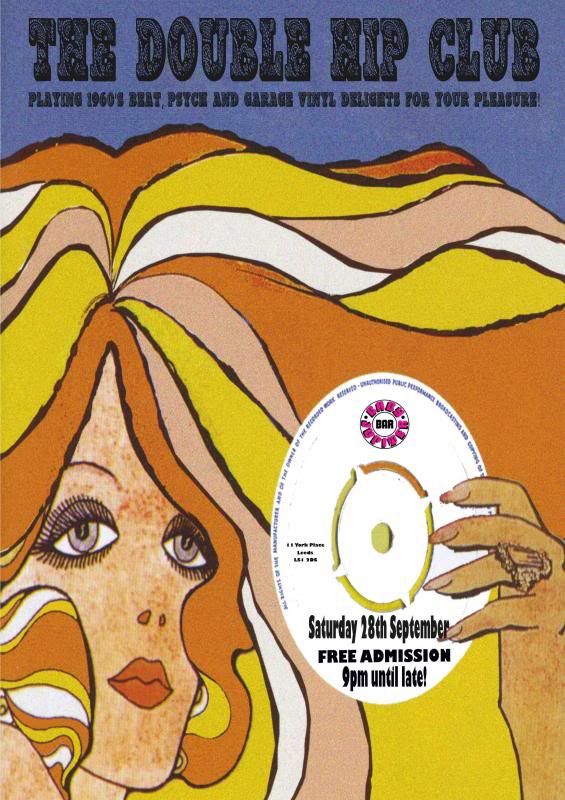 Finally found a new home for our night and we start on Saturday 28th September. Myself and The Local Beatnik playing all kinds of Freakbeat, Garage and Psych. Hoping to make this a monthly happening so if anyone fancies coming and playing some records at a future night feel free to get in touch!
Baby Jupiter is a really cool groovy 60s styled bar, about 5 mins walk from Leeds Train Station.
11 York Place
Leeds
LS1 2DS
From 9pm and admission is FREE!
Facebook event is here:
https://www.facebook.com/events/198808476963162/
And the group is here
https://www.facebook.com/thedoublehipclub
Cheers,
JP