Should any of you be in the market for some brutal high-energy garage punk R'n'B with green and purple pop-art flashes, then may I draw your attention to a forthcoming evening of musical merriment and madness.
The lil' combo I front,
The Beatpack
, are playing at le freakbeat font of hipster heaven, the cool-as-hell
Paper Dress
Vintage club in London's trendy Hoxton on Friday 18th July.
The venue is actually a vintage clothing shop by day, but by night transforms into a fab-gear 60s happening with groovy guys & gals.
It's FREE and there's a bar - what better way to spend a summer's evening?
If you're that way inclined, there's even a facebook page for the event:
https://www.facebook.com/events/720516978007821/
We're the middle band on and are supporting
Juke Jonah and the All-Drunk Orchestra
, who look excellent.
Here's them doing their thing . . .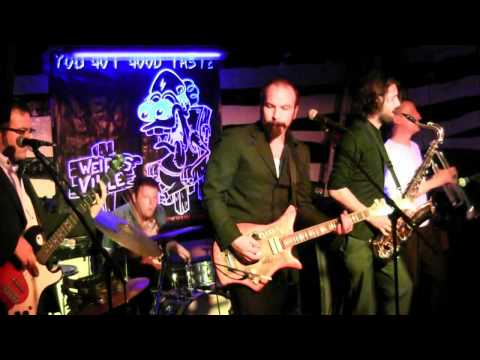 and here's us doing ours . . .