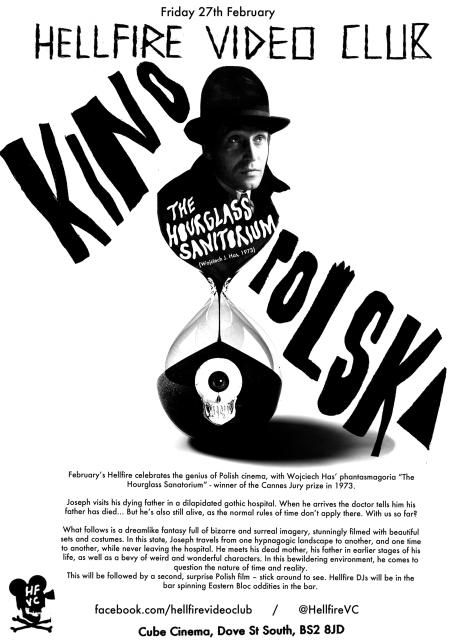 February's Hellfire celebrates the genius of Polish cinema, with Wojciech Has' phantasmagoria 'The Hourglass Sanatorium', winner of the Cannes Jury prize in 1973.
Joseph visits his dying father in a dilapidated gothic hospital. When he arrives the doctor tells him his father has died… But he's also still alive, as the normal rules of time don't apply there. With us so far?
What follows is a dreamlike fantasy full of bizarre and surreal imagery, stunningly filmed with beautiful sets and costumes. In this state, Joseph travels from one hypnagogic landscape to another, and one time to another, while never leaving the hospital. He meets his dead mother, his father in earlier stages of his life, as well as a bevy of weird and wonderful characters. In this bewildering environment, he comes to question the nature of time and reality.
This will be followed by a second, surprise Polish film – stick around to see. Hellfire DJs will be in the bar spinning Eastern Bloc oddities in the bar.