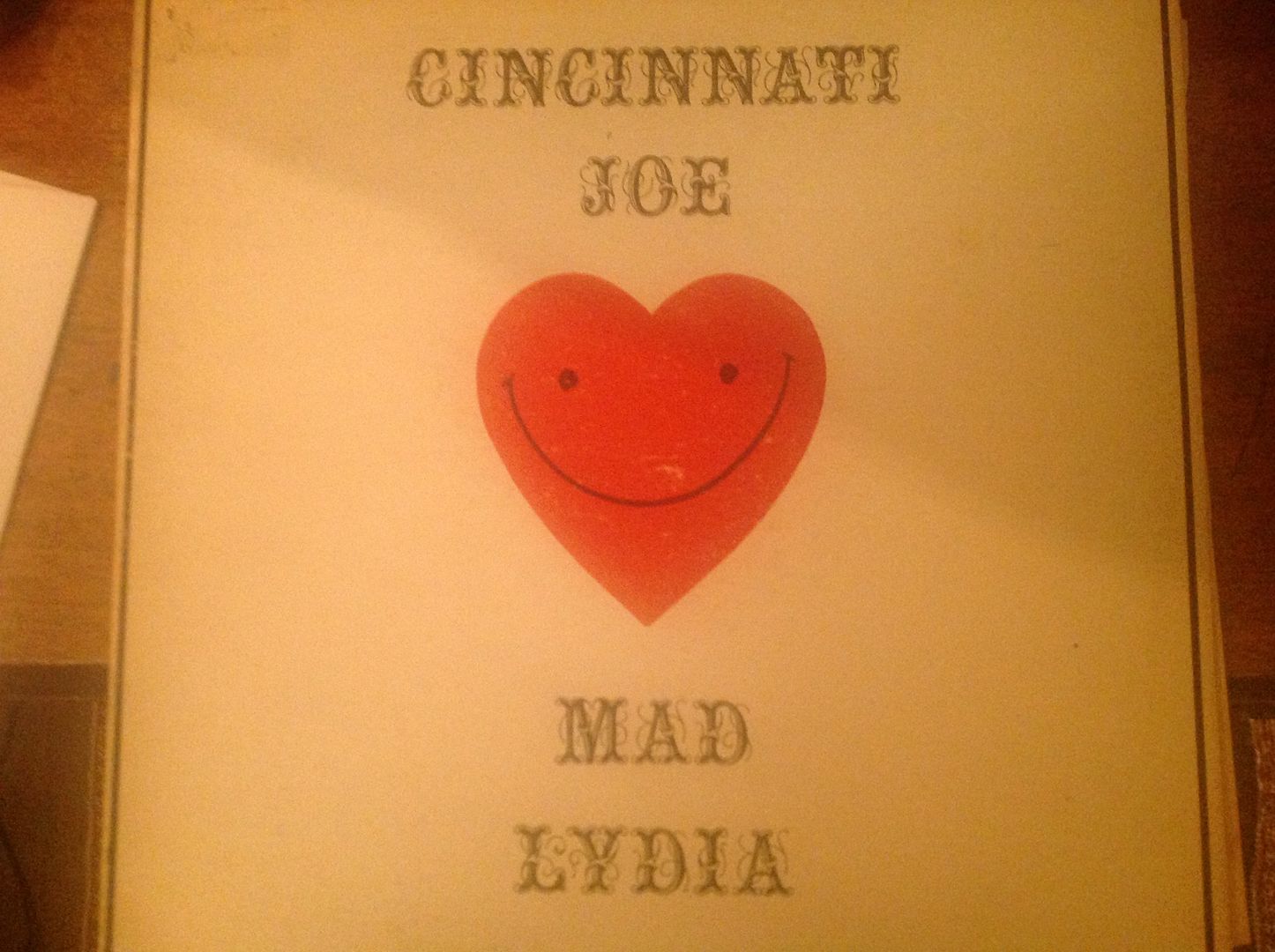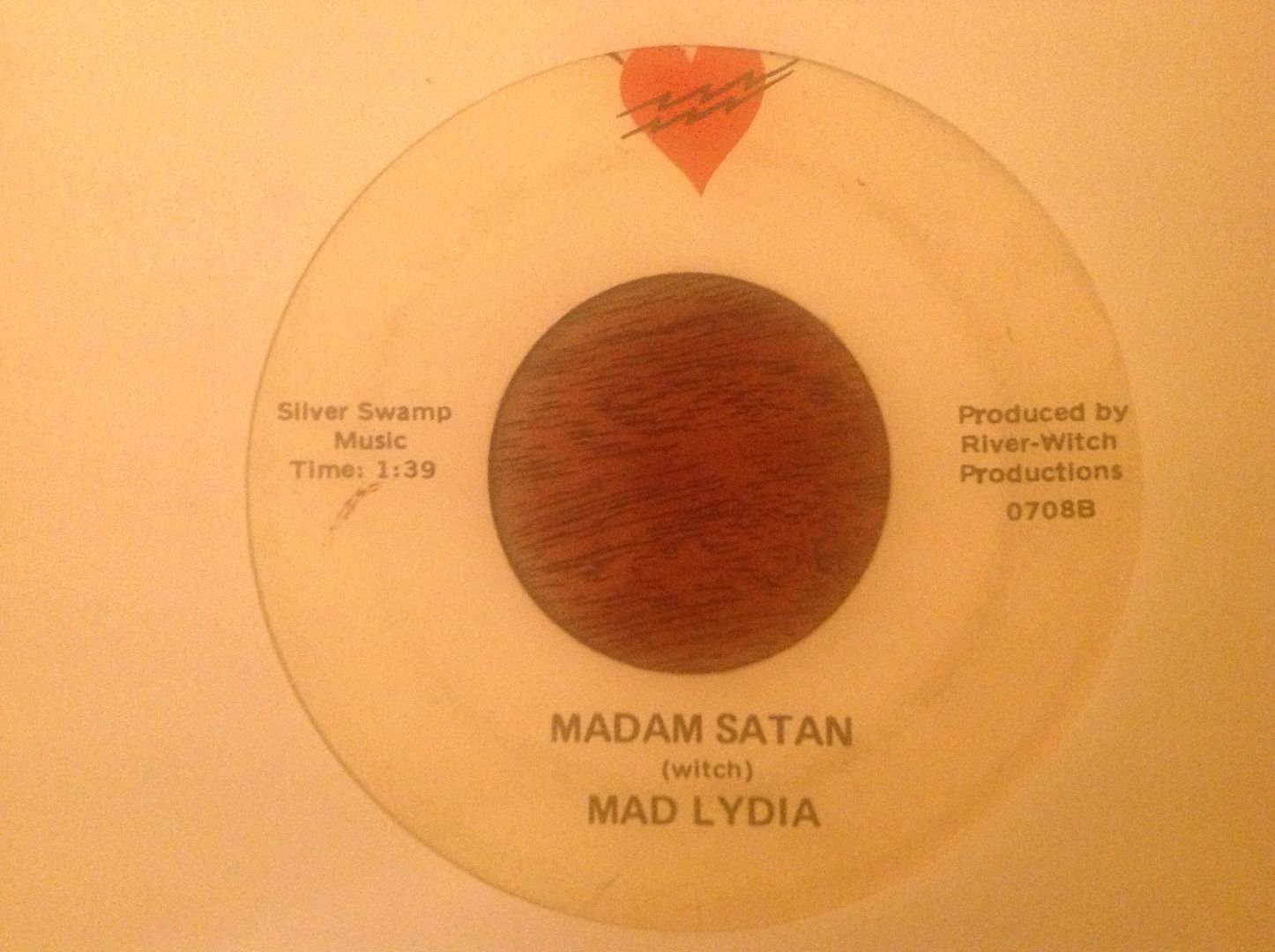 Here's a Waxidermy favourite - Mad Lydia & Cincinnati Joe's LP is an off-kilter and rather disturbing thing. And the 45 'Madam Satan' is even worse. The inside of the gatefold cover gives you some inkling of what to expect, & the write-up below by Patrick Lundberg is well worth a read... [nb. neither track on the single is on the LP]
VINYL is a weak VG+ for the LP and VG for the 45
LP SLEEVE has tape marks to rear and some discoloration and a sticker mark, but nothing too bad.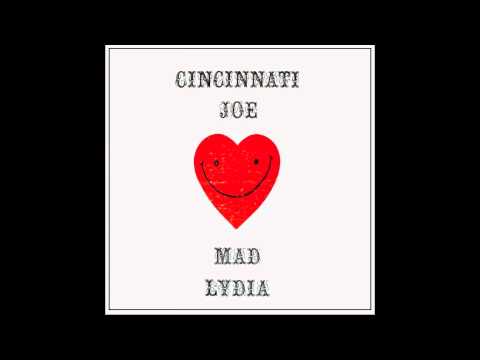 Auction start price: £10
Finish date: Weds 23 September at 11pm
Donation to
Oxfam's Emergency Appeal
Patrick Lundberg write-up:
Cincinnati Joe and Mad Lydia
Here's an obscure album that should appeal to anyone whose ears are shaped in a Waxidermian kind of way. The rather unlikely couple came together in the fair town of Cincy, where they released this LP as well as a couple of non-LP 45s. As suggested in my Acid Archives review, only about half the LP — Lydia's half — works, but her tracks are quite appealing in various strange ways, and combined with the lame-ass macho funkrock of Cincy Joe you get a gatefold package of solid strangeness from the American underbelly.
There's an edge city Holiday Inn next to your trailer park, and if the wind is right you can sit outside with your beer and hear the seductive sounds of Cincy Joe & Mad Lydia, followed by headliners from down south, Jade Stone & Luv, who drove up from Nashville in their stolen Cadillac.
The track presented here is "Plastic Rose". At first it may sound like a third-rate Barbra Streisand tune, but over time and with some attention, weirdness starts seeping through. Before reading my take on it, play it a few times.
The tune is reasonably professional, almost seductive with its glitzy nightclub/cocktail production and background harmonies. If heard just once or twice, it may go right by you. But after a while you may (or may not) begin to notice small details that aren't really right. Such as the line "high-heel shoes, a little bit fat", where the word FAT may jump out at you. Then you may start to listen more closely to the lyrics, and you can hear things like "she's a little bit loose" and "the [child's] father never made her his wife"… and "laundromat" and "satin" and "plastic everywhere". And it begins to sound a bit CONDESCENDING maybe. Instead of the sentimental tribute to a "salt of the earth" woman it was intended to be, those small, misguided slip-ups in the lyrics instead create a vision of an overweight working-class slut with vulgar taste.
It's all there in the title: "Plastic Rose". At first it may seem a bit clever, but in the further and final analysis it's just weird and misguided. The ultimate question may be this: what would the REAL "Plastic Rose" say if she heard this song about her simple but romantic lifestyle? I think she would be deeply OFFENDED. And that, folks, is Incredibly Strange.