I started picking up rumba and flamenco records a few years ago, and whenever I'm in mainland Spain I end up bringing a few more home with me. There are huge amounts of this stuff and it's an area I knew nothing about when I started, Since then I've found a few fan sites and have also had a lot of help from the great sleeve notes to Txarly Brown's Achilifunk compilation - the first real attempt to bring the history of this music to a dance/DJ/collectors audience.
Rumba is basically flamenco with dancefloor rhythms– first latin and Cuban rhythms (hence the name), later pop and rock styles. A lot of the old stuff is almost impossible to find, and when you do it can be disappointing due to poor recording techniques ( like jazz, the essence of flamenco lies in live performance, and many older records have the feel of field recordings).
These are some of my favourites so far, but there's a load more waiting for me.
Anyway I've put them all up in a file on Divshare and you can take your pick here
http://www.divshare.com/playlist/437922-e7a
Peret y sus Gitanos– El Gato;
Peret is the King of Rumba, and this is his great version of Joe Cuba's latin soul number El Raton. The ep which this comes off also contains Lo Mato, a clever song about paranoia that you can see an excerpt of
here.
Los Amaya y su Conjunto Gitano– En La Cruz Moría:
Delfin and Pepe Amaya's first álbum is my favourite rumba lp, with not a bum track on it. There are two furious Morricone western themes, covers of latin tunes and originals like this, which is 90 seconds of adrenalin. Again, check the boys' moves and styles
here.
Dolores Vargas La Terremoto - ¡A La Pelota!:
"The Earthquake" was a fiery performer who hit number one with Achilipu, and released a slew of poppy rumba hits with rock, funk and even African influences. In this song she gives her husband an earful for spending all his time at the football ground and the bullring., although you can hardly blame him when confronted with the fury of Dolores.
Here's a great early clip of her dancing
, accompanied probably by her guitarist brother, and
here she is in her camp 70s heyday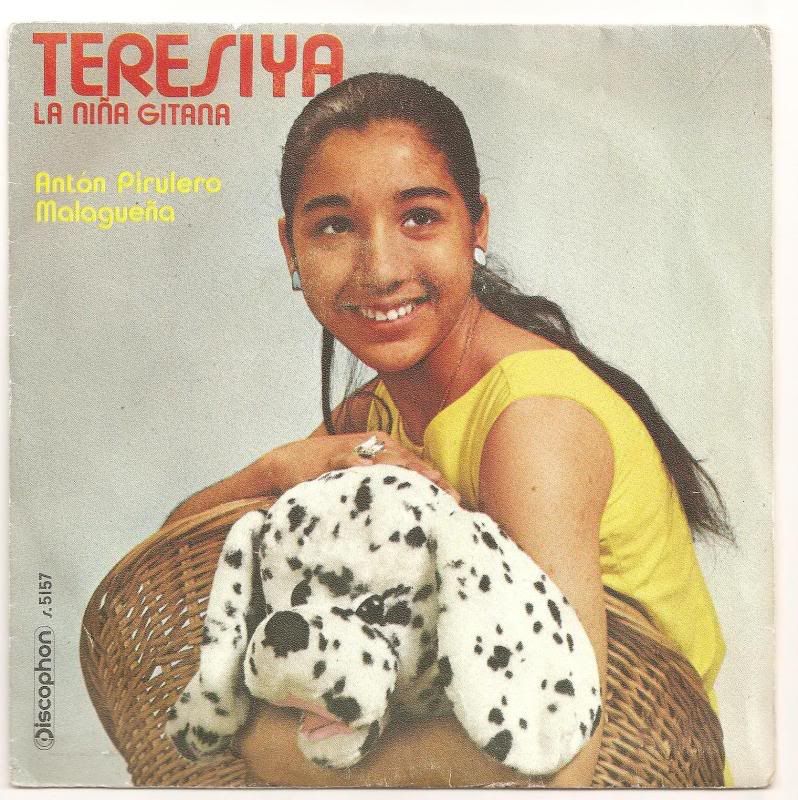 Teresiya – Malagueña:
On the picture sleeves of her few 45s Teresiya the Gypsy Girl looks about 14 and is dressed up like a 9-year old, usually clutching a cuddly dog. This is my favourite track of hers, a version of Lecuona's Cuban standard (taken from a flamenco melody in the first place) in which she also proves to have the husky sensual voice of a much older woman.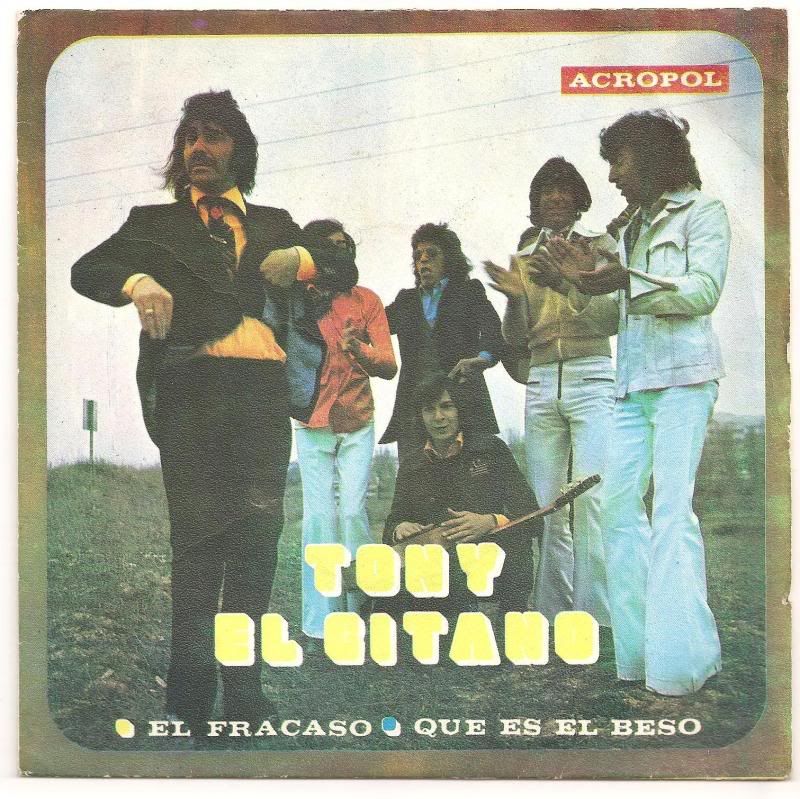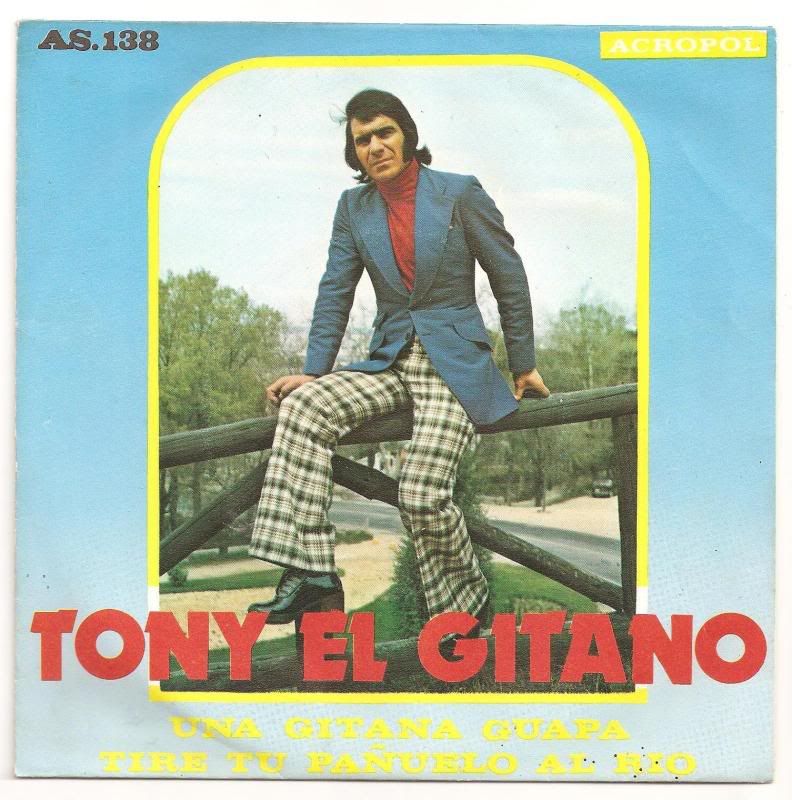 Tony el Gitano – El Fracaso:
Tony the Gypsy marked a new direction for rumba when he turned up with his rumba macarra (macarra means streetwise, cheap and flashy, and I'm guessing the word derives from the French word for pimp, maquereaux). I love the cover of this 45, which looks like Tony and his cuadro have been having an unholy piss up in a field. I've also included a later Tony single cover so you can admire the guy's style. This rasping, nasal, repetitive tale of crime and ounishment was his first hit although a rockier cover of the song by Los Chichos was far more successful.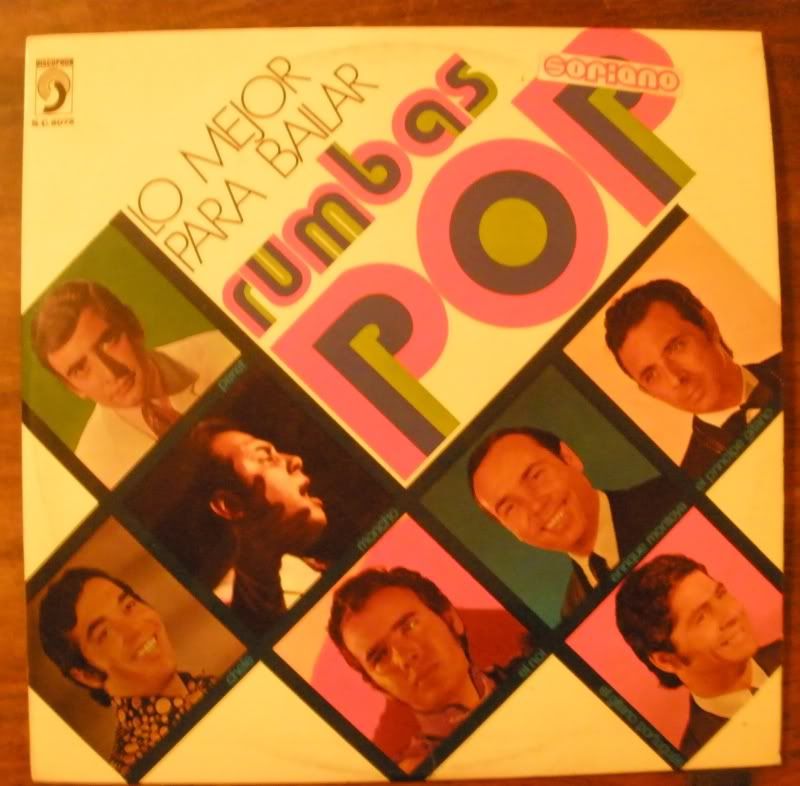 Moncho y su Wawanko Gitano – El Negro Bembón:
By the 70s Moncho had become a smooth purveyor of ballads, but in the mid 60s he cut an ep of fierce latin songs which I've never seen for sale anywhere. Luckily a couple of tracks were compiled on the first of the Rumbas Pop comps in the 70s, which also showed why Discophon was the number one rumba label.
Amina – Mi Sangre Arabe:
Amina specialized in Arabic-themed tunes and had a pretty long career. I need more of her stuff, but this track illustrates the dodgy production you get with older rumba. Still, it's got a startling intro, weird Arab violins and does capture a live atmosphere well.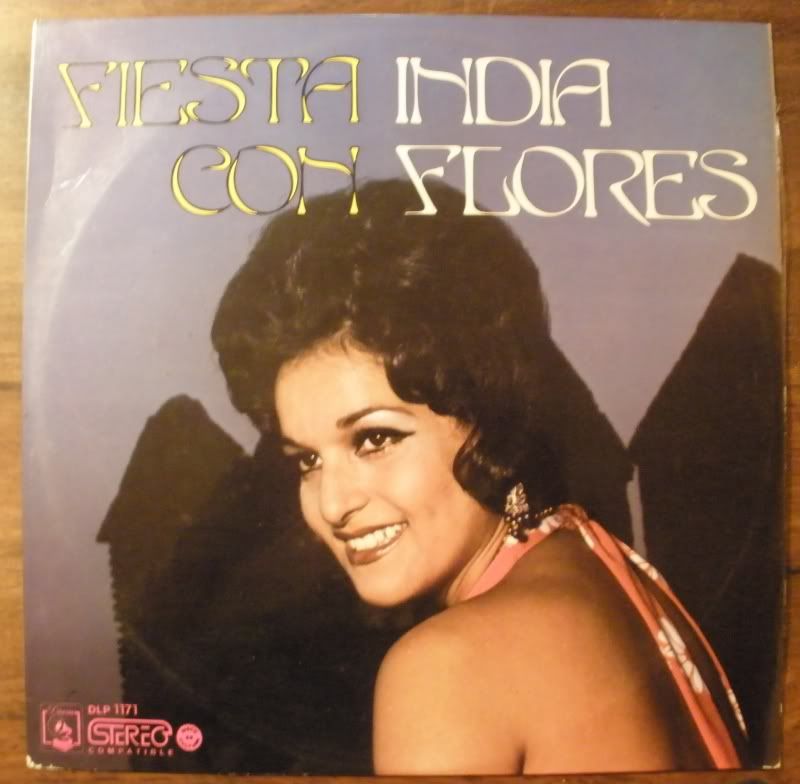 India Flores – Jalala Jalili:
I know nothing about India Flores except that she has a really sexy nose, a spine-tingling voice and released one album of raw, rough Moroccan influenced rumbas. This one features thrilling guitar flurries, vocals in Arabic, handclaps and percussion and nothing else.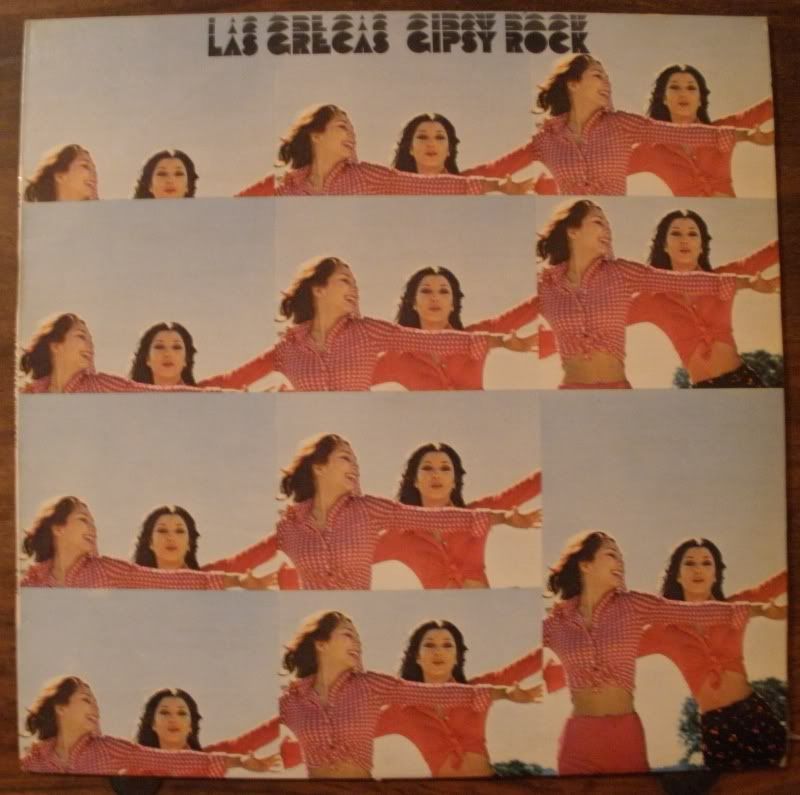 Las Grecas – Bella Kali;
These two gypsy sisters were drafted in to front the gipsy rock project and went on to release a number of albums before drugs, mental illness and prison tragically overcame one of them. This track is sort of Arab/flamenco/psych thing from the first album that I like a lot.
Here's their big hit from the album.
Los Amaya – No Llores Mas:
After their first album, Los Amaya focused on more commercial romantic fare. This is fairly indicative of the way they went, but remains a wistful latin pop song I like. The boys make with some dope poses on the picture sleeve, too.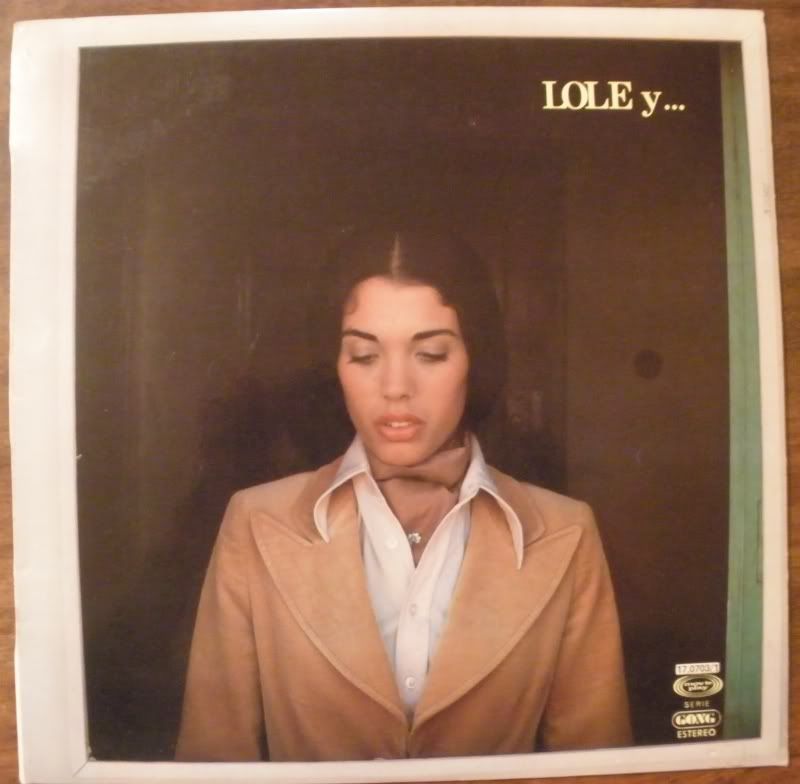 Lole & Manuel – Un Cuento Para Mi Niño:
This bedtime story about a captured butterfly is pretty famous, being probably the most popular song on L & M's great first album Nuevo Dia, which coincided with the death of Franco and reflected the mood of many. If you like acoustic female folk with shimmering electronic touches, this should be right up your street.