Friday 17th December 2010
Having once again lunched out on the Christmas mix I thought I'd make a start on a folk / singer songwriter / Blues and whatever chart. With any luck this mess will be ongoing..
MP3's taken from the records featured are linked click to hear (or right click to save).
Shelagh Mc Donald: Stargazer – B&C. Her second LP. With B&C this album displays a lovely singer songwriter who's sound is introspective with a warm sense of sadness. Shelagh's vocals sound especially nice to these ears. The track for inclusion here is the title cut:
Stargazer
John Martyn: London Conversation – Island. Possibly my favorite JM recording, London Conversation was the singer songwriters debut and is a solid LP from A to B. The track for inclusion (it could have been any of them really) is
Run Honey Run
Dave Ellis: Album - Sonet 1973. Capable and sensitive there are several nice tracks on this LP. This LP has sat in my top ten singer songwriter / folk LP's since the day I first heard it. Quite possibly not to every ones taste, the lyrics, harmonies and finger picking style develop well into a mellow stroll though heartbreak.
Can you tell me
Rick Hayward: S/T – Blue Horizon. Possibly more famous as a session musician on many Blue Horizon and other recordings Rick had talent galore. In fact he plays every instrument on this LP, which is no small feat. Tinged with acidic stardust and eastern influence the track light in the sky is the track for inclusion here:
Light in the sky
Sydney Carter: And now so early – Galliard. Featuring the lyrics and poetical performances of poet Sydney Carter with Bob and Carole Pegg of Mr Fox in accompaniment. This is one of those LP's that lingers, I've had it on the out pile several times but has remained on the shelves predominantly on the strength of the track included here
Holy Horses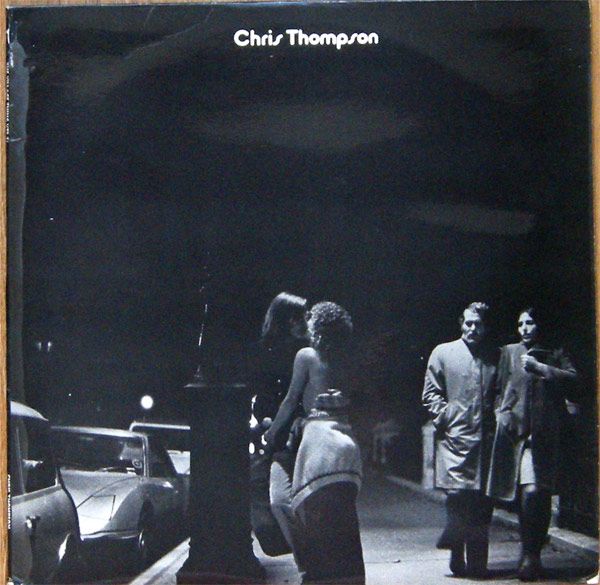 Chris Thompson: S/T –Village Thing. Gaining in popularity this LP features several prime tracks which are well penned and delivered with an exceptional tenderness. The track for inclusion here is titled
The Song Of The Wondering Aengus
Ron Joseph: Rainbow Rings – RPC (private) Recorded live in several churches this God glorifying singer songwriter lays himself bare. The sound is stripped back and basic, altogether I've come to really love this LP. The track for inclusion here is simply titled
Prayer
Turid: Vittras Visor – Silence. Her first album which is sung in both English and Swedish. Often compared to Linda Perhacs and other ethereal female songstresses, the track for inclusion here is moves me to the marrow. .
Vittas Vaggvisa
C.O.B: Spirit of Love – CBS 1971. COB apparently stands for Clive's Original Band. Clive Palmer is a noteable folk mover having made his bones in the Incredible String band. Spirit of Love was the debut release for C.O.B . The track for inclusion here it titled music of the ages. This cut affects me with an early morning comedown vibe.
Music Of The Ages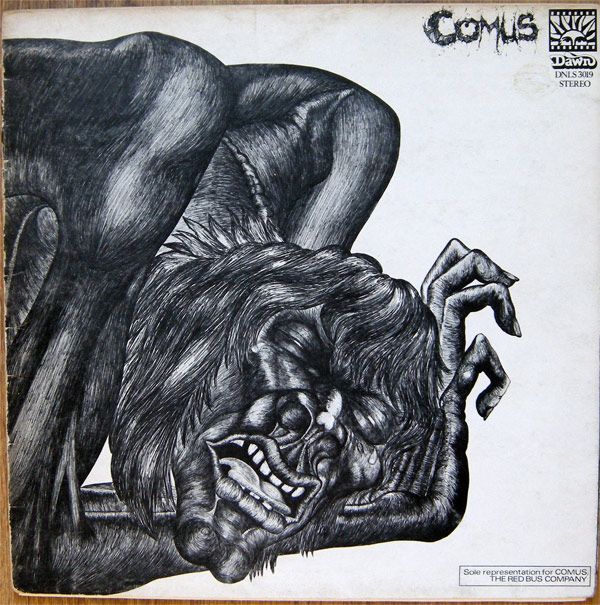 Comus: First Utterance – Dawn. A Prog Folk anomaly Comus's arrangements and instrumentation combine in an experimental sound that is far beyond my limited grasp of language. The track for inclusion here is titled The Herald
Herald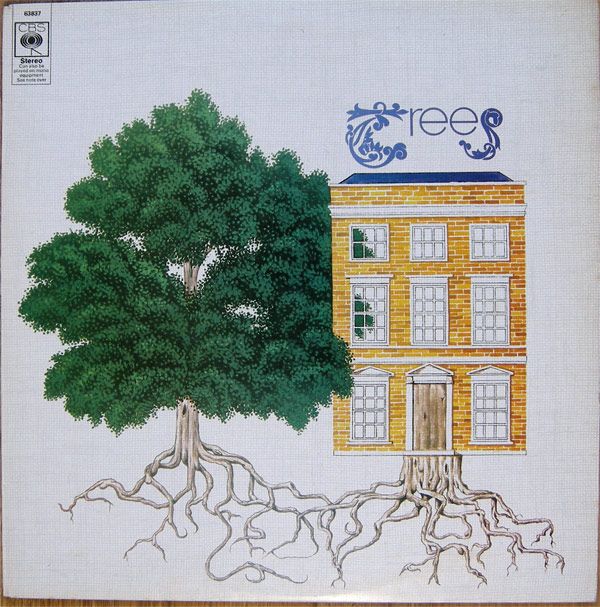 Trees: The garden of Jane Delawney – CBS. Often described as other worldly or the poor mans Fairport the trees seem to have been so near and yet so far from breaking through. T.G.O.J.D was their debut release which may not be as strong as 'On the shore' but still displays more than a tad of talent. Celia Humphris vocals really do push the button for me at least. The track for inclusion here is a folk rock workout of the trad number
She Moved Thro' The Fair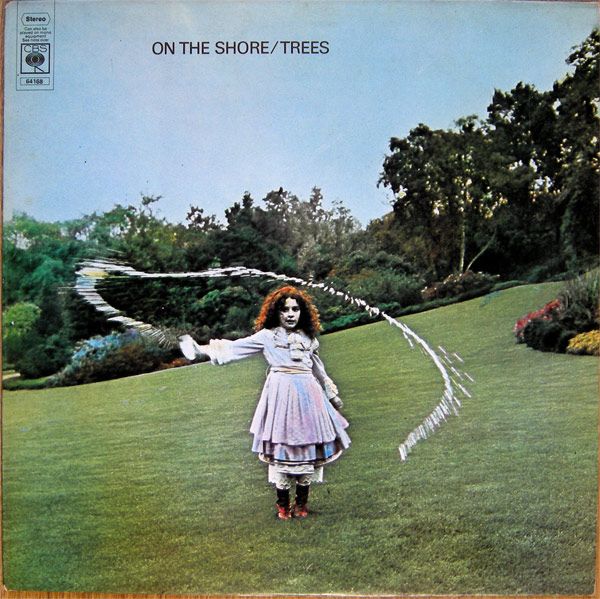 Trees: On the Shore – CBS. Possibly my favorite folk / rock LP the Trees deliver in their second LP a track which I have never tired of. All the elements my ears crave come together on the track 'Streets of Derry'
The Streets Of Derry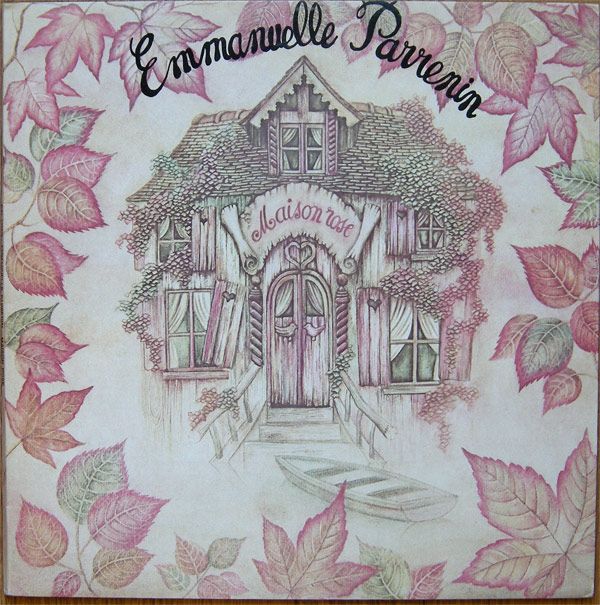 Emmanuelle Parrenin: Maison Rose – Ballon Noir. Released in 77, this French folk release with a light psych undercurrent has been gathering interest recently. The track for inclusion here is titled Plume blanche plume noir.
Plume Blanche Plume Noir
Dave Evans: The Words In Between – Village Thing 1971.This LP has held me in a folk-a-thon since I found it at a record fair recently. A solid LP throughout if you like this kind of thing. It's taken me a while to settle on which track to select, I kept going back and listening to "Green Lady Morning' so I guess that's the one I should put up?
Green Lady Morning
Meic Stevens: Outlander – Warner Brothers 1970. Meic's only English vocal LP, Outlander has plenty going on, Eastern infusions come by way of arrangements from John Mayer (Joe Harriott's cohort from the Indo Jazz fusion outings) on "The Sailor and Madonna" and "Yorric". Psilocybin laced lyrics run throughout this LP. The track featured here is 'titled Rowena which for me captures the overall feeling of the LP
Rowena
Red Hash: Gary Higgins – Nufusmoon 1973. Sadly the thunder bearded Gary was arrested for weed related offenses prior to the release of this LP. With no promotion the album faded away.
Thicker Than A Smokey
Steve Tilston: An acoustic Confusion – Village Thing. Another singer songwriter who fell under the radar. This LP is a beautiful listen from A to B. Softly delivered lyrics are supported by some nice guitar work reminiscent in parts of Nick drake et al. The track for inclusion here is titled. 'Prospect Of Love'.
Prospect Of Love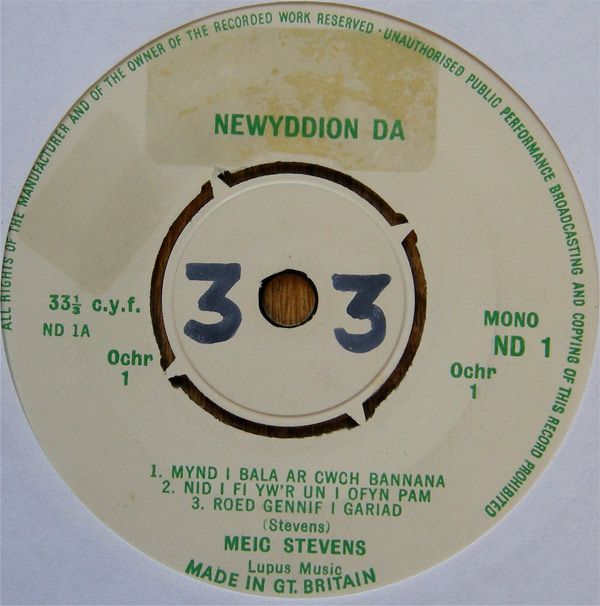 Meic Stevens: ??? – Newyddion Da. This 5 track mini LP was pressed up as a giveaway for a festival I forget the name of. The track for inclusion here is titled, Roed Gennif I Gariad a lysergic laced lament sung in welsh.
Roed Gennif I Garaid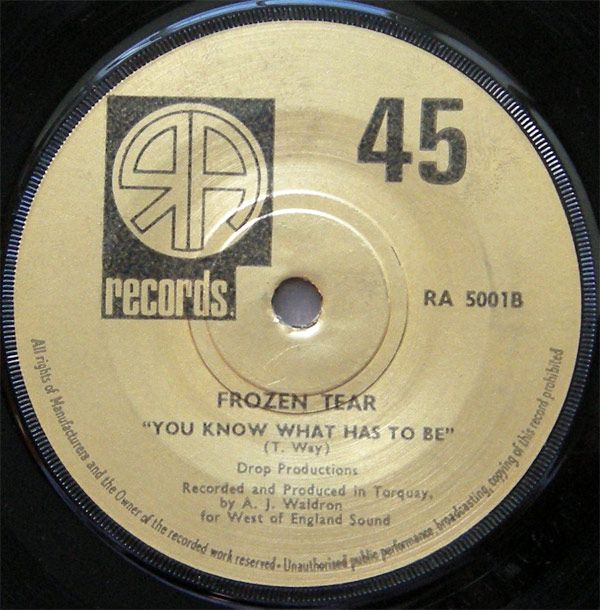 Frozen Tear: You know what has to be – RA. Devon based players Frozen Tear were stablemates on the RA label with the Faraway Folk et al. The innocence of this track combined with the simplicity of the sound stack up well to these ears at least.
You know what has to be
Keith Christmas: Fable of the wings – B&C. Keith's second LP Fable of the wings is on par with Pygmy and displays several different styles (some of which miss the mark). The track for inclusion here is a fingerpicking up tempo number and also the title cut of the LP.
Fable Of The Wings
Robin Lent: Scarecrow's Journey – Nepentha . Singer songwriter numbers combined with orchestration and a ray of psych come together on this LP and in some cases it works. The track for inclusion here is titled
Sea Spray
Trevor McNamara: Yeah Captain – Nationwide. Having written a rock opera and worked as an investigative journo on Austrailian TV show 'move' Trevor put together this rather experimental singer songwriter LP. The track for inclusion here is aptly titled
Diggin'
Dana Gillespie: Box of Surprises – Decca. Dana looks wistful as she hangs out with her stuffed menagerie on the cover. Nevertheless this LP is a mixture of singer songwriter numbers with a pop sensibility and a dash of dark psych. The track selected for inclusion in this chart is titled
Foolish Seasons
Bread Love & Dreams: The Strange Tale Of Captain Shannon and the hunchback from Gigha – Decca. The long winded title in some ways indicates the contents of this rather involved record. With that said it does have some finer moments. The track for inclusion here is a driving workout titled
Masquerade
Michael Chapman: Rainmaker – Harvest. Probably my favourite Chapman LP the track for inclusion is a full power workout that I've never grown tired of titled
Small Stones
Spirogyra: St Radigunds – B&C . A real mixed bag of sounds, the track that keeps me coming back is a Bunyanesque light folk outing featuring the vocals of Barbara Gaskin. Titled
Love Is a Funny Thing
Spirogyra: Old Boot Wine – PEG. I guess I'm a sucker for Barbara Gaskin's vocals, my favorite number on this LP is titled 'Disraeli's Problem'
Disraeli's Problem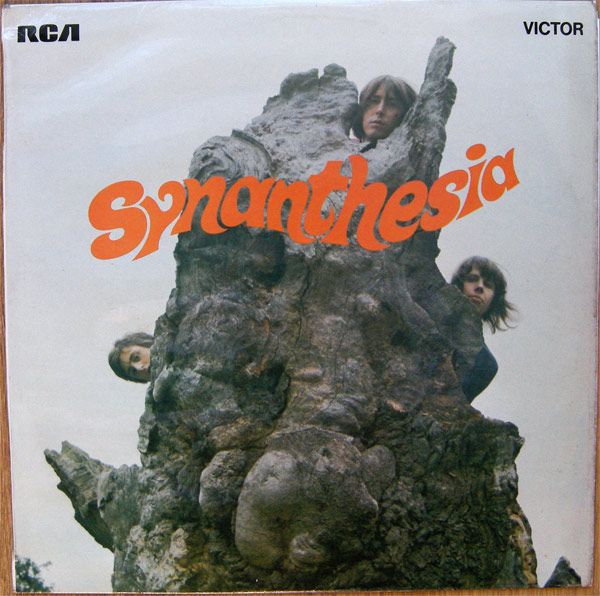 Synanthesia: S/T – RCA Victor 1969. Very much of its time the innocent, rosy and ethereal nature of this LP took me a while to warm to. 'The track displays the trio's hippie sentiments highlighting a simplistic yet accomplished sound.
Rolling and Tumbling
Faraway Folk: Seasonal Man – RA. My favourite release from the Devon based folkers. Fairly straight for the most part unexpected influences arrive almost un announced which affords this LP with a dimension that has remained a fascination to me.
Crow On A Cradle
Shelagh McDonald: Album – B&C . Another superb outing from Miss McDonald, This LP features one of my all time favourite acoustic numbers: The track for inclusion here is hypnotic to me the delivery of the vocals is lovely to these ears
Silk and Leather
49 Greek Street – RCA folk sampler featuring many a fine artist and cut. The track for inclusion here is by Al Jones, having tired of trying to decide which track to select I've included the cut running shoes which I seem to come back to again and again:
Running Shoes
Fuchsia : S/T - Pegasus Folk / Prog styles provide an LP with more hits than misses. The track for inclusion here is titled:
Shoes and Ships
Mr Fox: S/T – Transatlantic. Bob & Carole's first outing as Mr. Fox, Personally I can get with Carloe's vocal but Bob kind of grates. The storytelling folk style of this LP is somewhat patchy nevertheless the gently twisted sound of the track 'GAY GOSHAWK' is perhaps worthy of inclusion here:
The Gay Goshawk
Shirley & Dolly Collins: Love Death & the Lady – Harvest. This is one of those LP's that has grown on me, to the point where it feels indelibly scored into my mind. Traditional, morbid and beautiful in it's heartfelt simplicity this LP is often a love or hate sound. The track for inclusion here is titled:
Are you going to leave me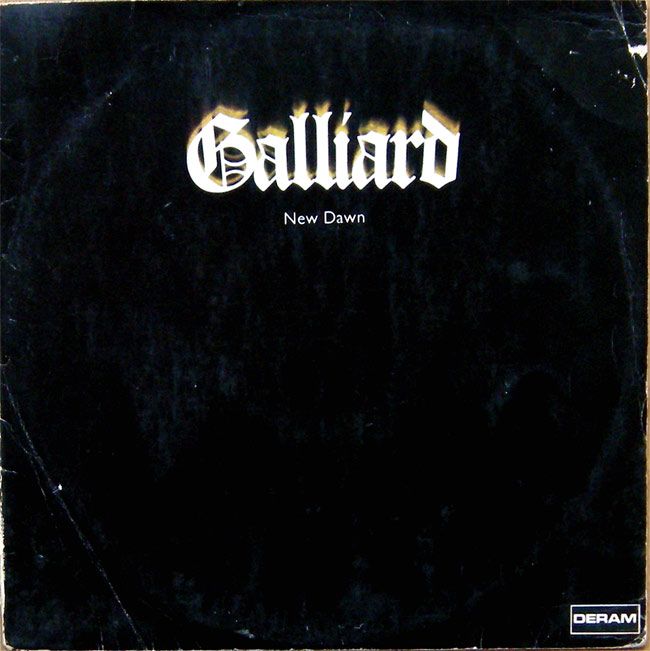 Galliard: New Dawn – Deram. An amalgam of Prog & Rock with an eastern folky twist is a crap description of this LP but if it serves to signpost one of my favourite LP's then it'll have to do. Very VG+ friendly with beats and twists galore the folk / rock raga 'Ask for nothing' is a bit of an epic, about 1.05 mins in good things happen
Ask for nothing
Shawn Philips: London Town – Columbia 1965. In the mid sixties Philips came to London and hit the Soho scene. He gained a solid reputation amongst musos' including Donovan and put out a UK pressed LP on Columbia with the rather fitting title 'I'm a loner'. The track featured here is a non album cut, the A side 'Little Tin Soldier' did however make it onto the aforementioned LP:
London Town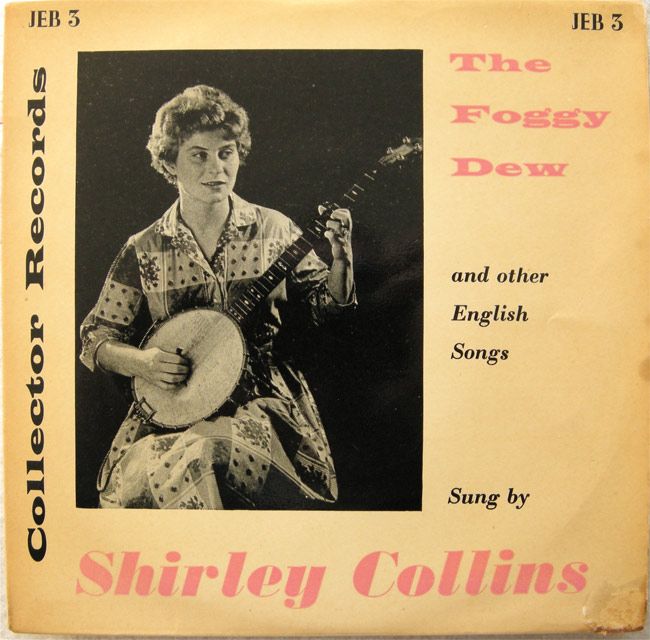 Shirley Collins: The Foggy Dew – Collector Records 1959. An early outing this EP features four traditional numbers injected with Shirley's unmistakable and foreboding lilt. The sound is raw in a similar way to one take field recordings. The track for inclusion here is Brigg Fair, a Lincolnshire song that traces back to the early 1900's and was first noted by Joseph Taylor.
Brigg Fair
Peter Thom: S/T – Philips 1971. Due to the notable German composer I've never dug up much info on this guy although the LP is an easy one to pick up. This self titled LP came out in the US with a different sleeve, and at least 1 subsequent 45 release. The track for inclusion here is titled:
Never No More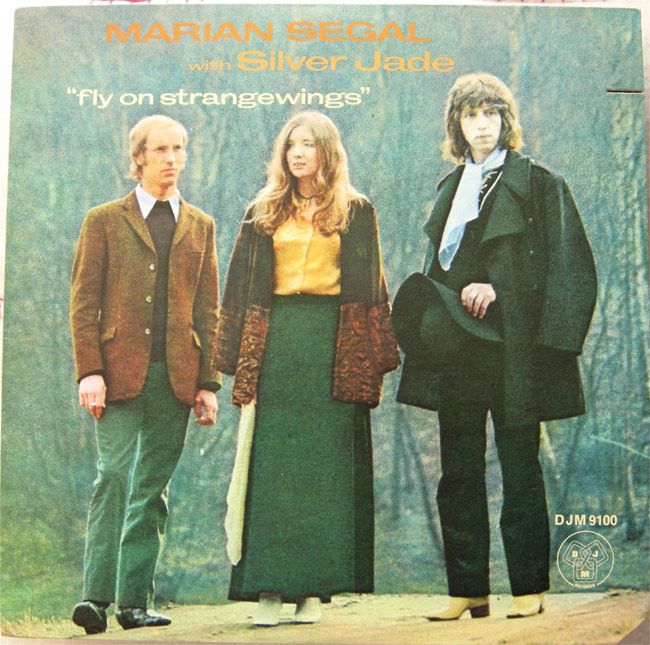 Marian Segal: Fly on Strangewings – DJM. (A.K.A) 'Jade' for the UK press, which sadly this isn't. On a similar vibe with Fotheringay et al there are several tracks worthy of inclusion here, the production, vocals and musicianship are tight and overall it's a nice LP. The track for inclusion here won out as I'm a sucker for harmonies…
Amongst Anenomies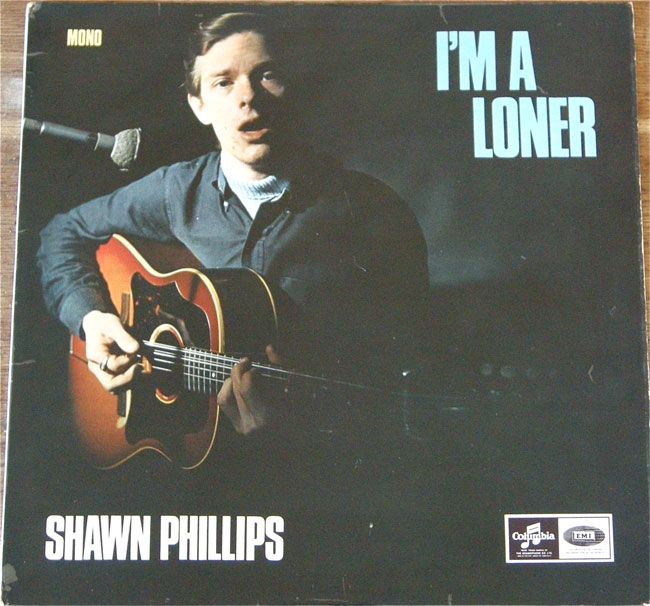 Shawn Phillips: I'm a Loner - Columbia (1965) Another Phillips entry, this Lansdowne series recording initially comes over as fairly straight, however Shawns intonations, and introspective delivery create a darkness that is far from subtle. The track that perhaps exemplifies this best in both his guitar arrangement and vocal delivery would be his version of "It was a very good year" - Personally I love it but I doubt it will make any 'wake up, cheer up' top tens any time soon.
It Was a Very Good Year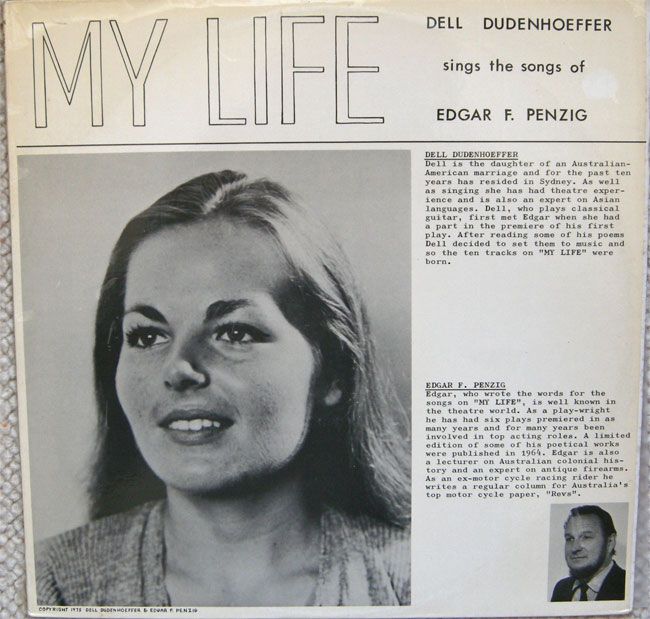 Dell Dudenhoeffer: MY life (Sings the songs of Edgar F. Penzig) This Australian private is somewhat of a curio. All tracks are penned by Penzig who is perhaps better known as a play wright and poet. Dell in her own right is far from dull with a background in the theatre as well as being an acknowledged expert in Asian languages...Enough of the background 'what does it sound like?' Lyrically its a pretty interesting, melancholic and at times tinted with otherworldly perspectives. Dells vocal delivery adds a dash of mystery to the sound which by no means can be classed as psych, with that said it's not a straight LP either. The track for inclusion here is titled:
Who is She?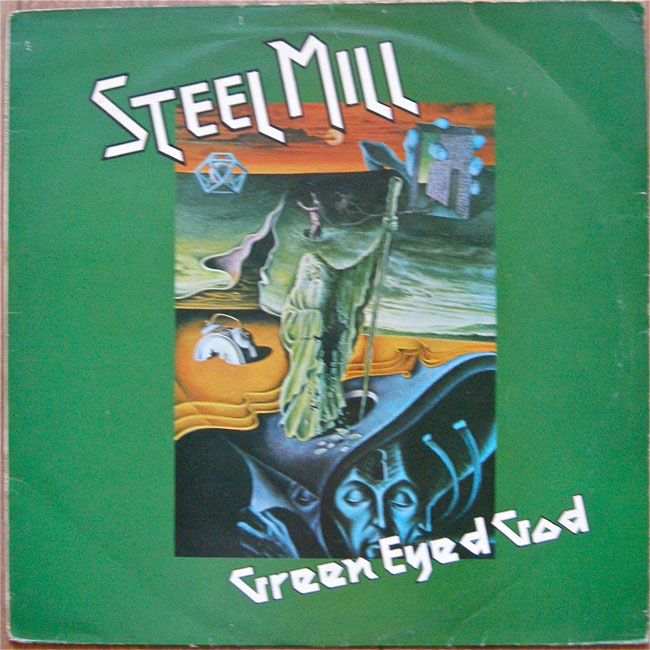 Steel Mill: Green Eyed God - Penny Farthing. Far from a Folk outfit Steel Mill go hard in a heavy rock / prog direction. To give listeners a break they did fit in a couple of downers on the LP. The track for inclusion here is titled
Summers Child
West Wind: Love Is - Penny Farthing. Picked this one up recently in a charity shop, the initial excitement was promptly punctured when I took a look at the record Side two is a car crash, fortunately side 1 survived the apocalypse. Having listened to the LP I can say this one is a very mixed bag, when it's good it's good but when it's bad it becomes understandable why someone would want to destroy the thing. The track for inclusion here is titled
Sleepy City
Mary-Anne: Me - Joy. Another mixed bag ranging from the ethereal through to the serious space cadet best exemplified on the cut 'Black Girl'. The track for inclusion here is a short narcotic lullaby titled:
Reverie For Roslyn
R&B / Blues interlude:
Junior Well's: Hoodoo Man Blues - Delmark. Well's and Co play with the kind of attack that gets my attention. The track for inclusion here is titled:
Yonder Wall.
Buddy Guy, Junior wells, Junior Mance: Buddy and the Juniors - Harvest 1970. A Harvest curio, this paired down acoustic LP / jam session has something about it that has me hooked. The first two tracks on side one were recorded non stop and unedited - What you get here is a studio live recording that holds a solid jam vibe. The track for inclusion here is titled:
Riffin'
Shakey Jake: Good Times - Prestige Bluesville. Suffering from the Blues would be a good way to describe Shakey Jake. Laking in Prozac Shakey chooses to lay his demons down with the help of his harp. The track for inclusion here is titled:
Worried Blues