Now that I can once again easily rip tracks it is my intention to produce a lot more charts and discs. Plenty in production but this is the first out the door. Inspired by a couple of recent finds, I have revisited a few of my favourite roots and culture LPs, many of which originally surfaced in Birmingham charity shops over the last few years.
Where possible I have uploaded the tracks to Sound Cloud but it automatically blocked a couple; but never mind the whole set is available on a disc with a nice cover. Just PM me with your address if you would like a copy. I will probably limit it to 25 so first come first served.
Bim Sherman
- Revolution
(Across The Red Sea - On U Sound)
http://soundcloud.com/piglitnrolf/revolution/s-oGkt0
One of the recent finds that has prompted this mini-chart. Perhaps a bit dub-by-numbers, but then when the numbers are this good. Great voice, straight to the heart.
Sceptre
- Pestilence and Bombing
(Essence of Redemption - Gray Diamond)
http://soundcloud.com/piglitnrolf/pe...ombing/s-D5g25
I think this is the only record I have put up as a find (quite a few years ago) that has prompted an unsolicited offer of purchase from someone who has searched it on the internet. Hard to get hold of I believe. Didn't let it go. Love this record.
Linton Haughton
- East of Handsworth
(12" - Shield)
http://soundcloud.com/piglitnrolf/ea...sworth/s-As1Tv
Dead rare local 12". Not sure if Mr. Haughton did anything else, I'd love to know.
Singers and Players
- African Blood
(Staggering Heights - On U Sound)
No sharing available on this one. Classic dub revival.
Jah Warriors
- Western Civilisation
Jah Warriors
- Nowhere To Go
(Poor Man's Story - Vista Sounds)
http://soundcloud.com/piglitnrolf/we...sation/s-thrle
http://soundcloud.com/piglitnrolf/nowhere-to-go/s-iLGvE
Two from this very sought after LP by UK roots collective, Bristol based I think. Found this in the pound box of a local record fair.
Ras Michael and The Sons of Nagus
- Truth and Right
(Rastafari - Grounation)
No sharing on this one, sorry. An exclusive to those who get the disc. Gospel soul inflections, piano, horns and very squiggly guitar sounds
Norman Grant, Twinkle Brothers, Jah Shaka
- Garvey Dub
(The Right Way - King of The Zulus)
http://soundcloud.com/piglitnrolf/garvey-dub/s-SUJAl
Rattly, spooky dub from the mysterious Mr. Shaka.
Misty in Roots
- Live Up
(Wise and Foolish - People Unite)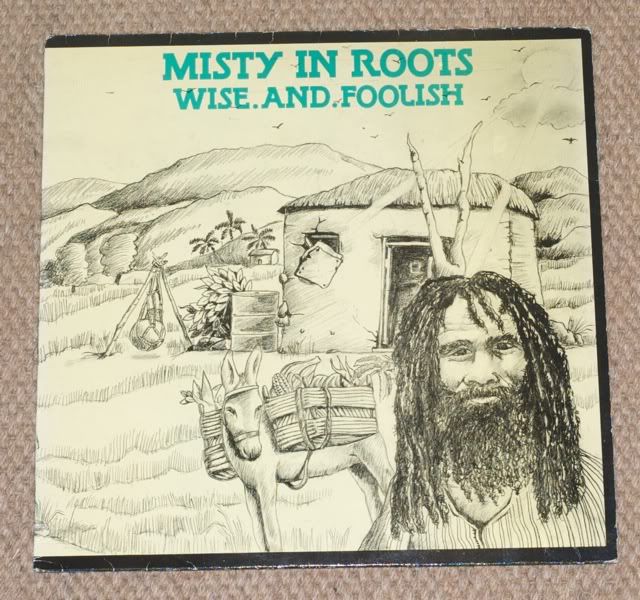 http://soundcloud.com/piglitnrolf/live-up/s-FkCfd
From their 2nd LP. Lovely horn refrains.
Steel Pulse
- Bad Man
(Handsworth Revolution - Island)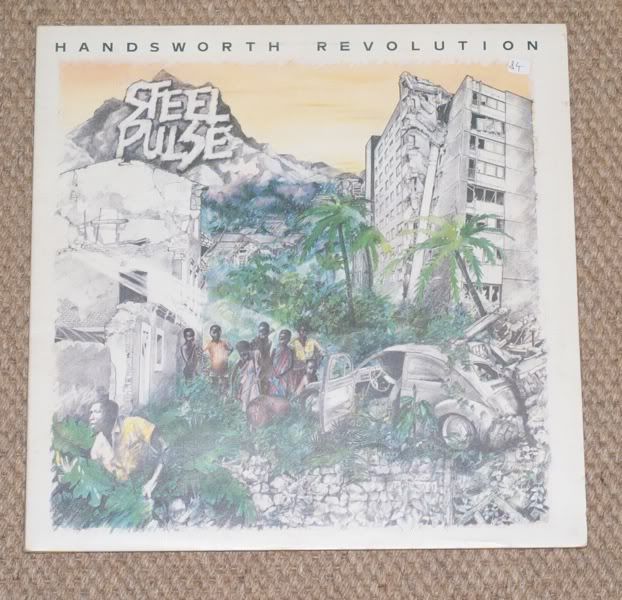 http://soundcloud.com/piglitnrolf/bad-man/s-uE794
Earthy track from debut LP by local favourites. Melodic and a big post-Marley sound with little bit of a skank beat inside. They headlined the Birmingham Artsfest concert a few years back. Big crowd.