Moving on from part 1 of this chart I want to cover similar but different territory.
What follows here are examples of more well known or commercially and/or critically respected UK artists who happen to go all country occasionally. Or failing that categorization (which some do!) at very least released on a major label…
Again I make no claim that this list is correct, final, infallible or unimpeachable, just what I've heard and enjoyed. It's also worth noting I have resisted the temptation to flesh this out with what I would call Folk rock, Lindisfarne, Steeleye Span, et al who all have their moments, that should be another chart, probably not by me.
Again I would encourage any reader who thinks they can add to the list to do so…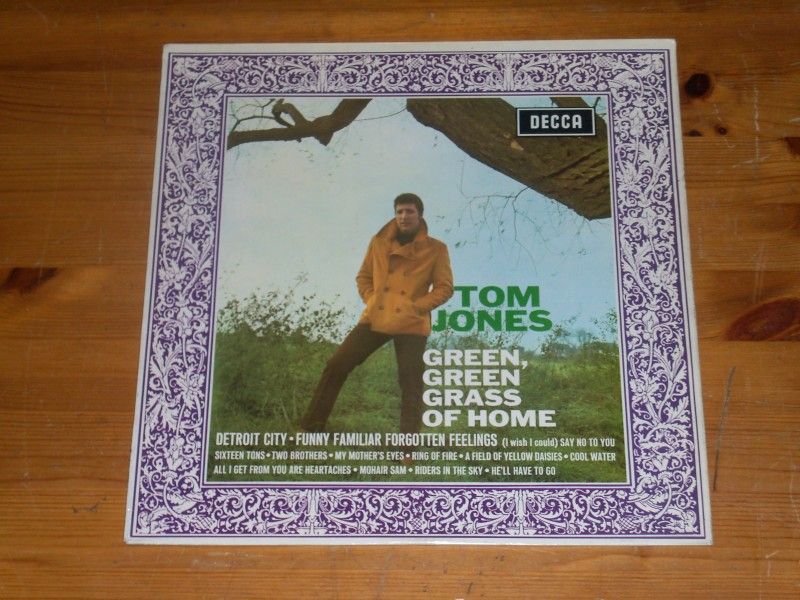 Tom Jones – Green green grass of home
Now I am aware that hoary ole Tom does divide opinion - please don't run away. I'm not going to make you listen to "Green green grass of home". Which incidentally spent seven weeks at number one in the UK charts at the end of 1966 and probably did as much as any tune / artist for popularizing the country genre in Britain.
Tom at this stage had the world at his feet like it or loathe it, fortunately for us what that meant was top backing musicians… this album is probably still skulking in a charity shop near you and should be snapped up. Not only do you get Tom tackling country standards "Cool water" and "Riders in the sky", but he cuts loose on "Mohair Sam" and turns in a decent version of "Sixteen tons" (all the more poignant given his coal valley background) and brings the house down with his version of "
Ring of fire
". Seriously.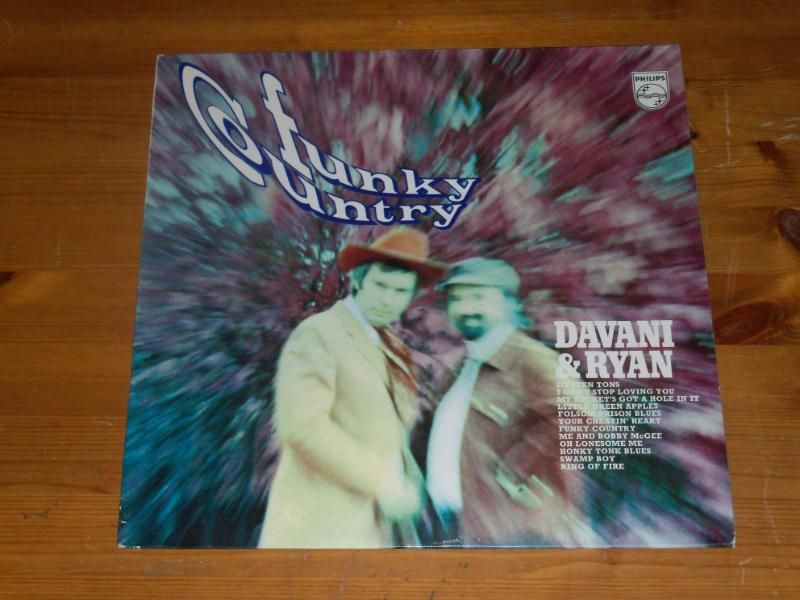 Funky Country – Davani & Ryan
Those of you who have stuck with me from part 1 should will recall Ron Ryan and friends turning in a top cover version of Folsom Prison Blues.
Well somehow he managed to make it out of the shires and into the big city to record this oddity on Phillips. There's a Ron Ryan who recorded a terrible derivative album on Lucky records who's probably the same guy, but at least he could hold a tune then.
This record despite it's promise – track list, slightlydelic cover, and what must be the most unlikely partnership in the music business, burns bright before fading away almost immediately.
Dave Davani was and is a well respected jazz organist with a fine pedigree in R'n'B, and has some corking 45's out there if you've got the $. So how he ever came to be teaming up with a frankly unheard of country singer is a story that really needs telling, or perhaps more accurately explaining. On the back of the record both Mr. Davani and Mr. Ryan are at a loss to do so, both stating categorically Mr. Davani's aversion to country music!
As strange as this it gets weirder… somewhere between Nassington in the shires and the smoky big city bars Ron has lost his voice… I mean he can sing, but can't really hit notes… much of this album is actually unlistenable because of his voice… the undeniable peak is the blistering version of "
Folsom Prison Blues
", where for three minutes it all seems to make perfect road-to-Damascus sense. After that it's all down hill quickly, they just about keep their heads above water with the title track "
Funky country
" loaded with breakz yo, but ultimately it's not very ambitious, and versions of songs you'd think it would be hard to screw up – "Sixteen tons", "Ring of Fire" and "I can't stop loving you" are really, and I mean really let down by the vocals, although Dave gives it his best effort throughout.
Bryn Haworth – Sunny side of the street
Not really a household name but he is probably lurking in your record collection somewhere!
Born in Blackburn, at 17 he left Lancashire for London in 1965, with only a suitcase and a guitar and promptly ended up sleeping rough at Victoria Bus Station. He eventually met up with members of Wynder K. Frog and was able to crash on the floor of the house which they shared. Six months after his arrival in London, he joinedLes Fleur de Lys, who became the house band forAtlantic Records UK, and he featured on the 1966 single "Mud In Your Eye". As houseband for Atlantic, Fleur de Lys recorded albums with Isaac Hayes, Dave Porter and Barney Kessell. 1968 also saw Haworth providing guitar backing for Sharon Tandy on singles such as "
Hold On"
and "
Daughter of the Sun"
, amongst others…
When Fleur de Lys folded in 1969, he travelled to California and met Leigh Stephens who'd just left Blue Cheer. He then toured the US extensively as guitarist in various bands, including the Jackie Lomax Band, and Wolfgang, (with Leigh Stephens and managed by the legendary Bill Graham who named the band after his own original Polish name) sharing the bill with legends such as Led Zep, Jefferson Airplane, Taj Mahal, The Grateful Dead and The Moody Blues.
He eventually moved to Woodstock in upstate New York, working again with Jackie Lomax on his second and third albums. It was here he met his future wife Sally, and it was with her he returned to the UK in 1973, where they holed up in a remote cottage in North Wales before being signed to Island.
This album "Sunny side of the street"
– his second solo effort
, was recorded in 1974, just before both Bryn and Sally became Christians… and he has gone on to record twenty something Christian LP's which in my limited experience are best avoided.
There's a great Christian rocker "Good job" on here, but it's his version of traditional tune "
Darlin' Cory
" which truly dazzles…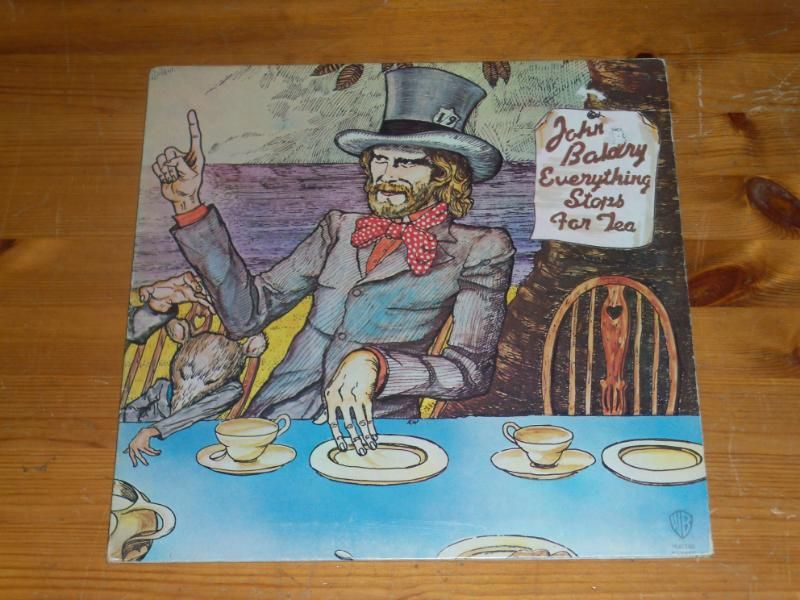 John Baldry – Everything stops for tea.
An unlikely entry, but bare me out… Long John (Six foot seven in case you were wondering) was born in Middlesex but lived in Canada from the 70's onwards and is so steeped in the British Blues that he seems an unlikely inclusion, but his version of N'awlins standard "
Iko Iko
" is not only countrified but dance floor friendly.
Rab Noakes – S/T
This sometime Scottish collaborator with Lindisfarne, Stealers Wheel and Barbara Dickson (!) seems to have garnered a reputation as a respected singer song writer judging by the prices on his first LP.
I have to say I don't really understand it, his best moment for me comes from his second album self titled on A&M and is perhaps more rock with a wee bit of country, called "
Wait a minute
". It would seem that the label were certainly pushing him in a rock direction as the 45 version removed the fiddles which is what makes it for me, turning it into a decent if run of the mill rock tune. So get the album…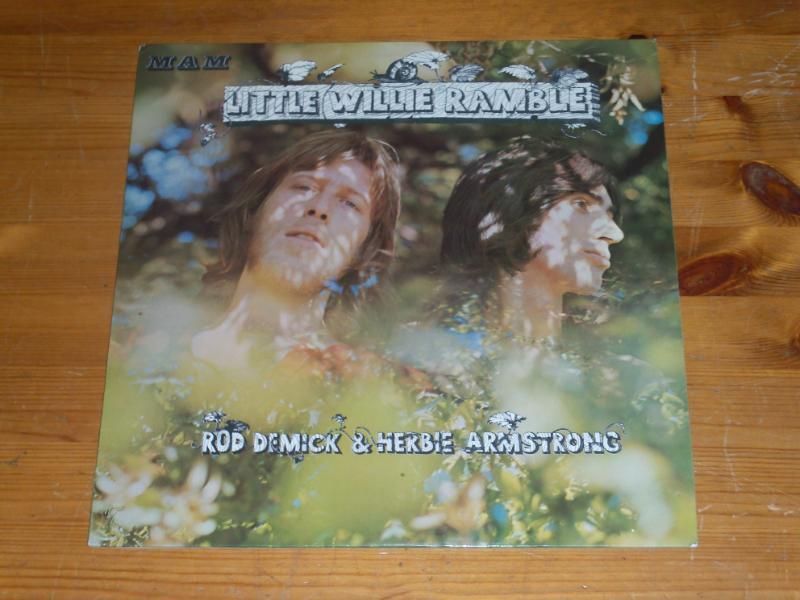 Little Willie Ramble – Rod Demick & Herbie Armstrong
Demick was Welsh born and raised in Belfast, Armstrong a Belfast boy, both knocking about the scene as part of "The Wheels" when Van Morrison formed Them, infact they turned him down… no matter though the rock and roll lifestyle was to materialise as part of Screaming lord Sutch's backing band!
All of which doesn't really prepare you for what happens next "Little Willie Ramble" is in my opinion one of the great lost LP's, there's lots to like here, funk rockers, snotty percussion lead stormers, laid back soulful ballads and more than a spoonful of country soul at it's best, all excellently produced. It's on "
Waiting for the train
" where they best show their country influences... They went on to record a second LP, which doesn't hit these (admittedly lofty) heights…
Magna Carta – Songs from Wasties Orchard
Prog goes country? Well, Magna Carta aren't the most out there of the Vertigo progsters leaning towards folk in places on this LP, and this wee ditty is probably a throw away pastiche track... That being said "
Home groan
" has to me at least just the right amount of wit, humour and musical chops to merit repeat plays…
Ashman Reynolds – Stop off
Now here's a record which I've always felt deserved wider exposure, British through and through they just nail a west coast country rock sound so completely you would be forgiven for thinking they were in fact Californian.
Akili Ashman had worked with Ginger Baker, Graham Bond and others previously but in 1972 she got together with bassist Harry Reynolds, and added various musicians all of whom had a pedigree – a sort of under appreciated supergroup if you will… and they sound not miles away from a UK version of Delaney & Bonnie. Favourite for me, although it's a close run thing and there's lots to like on this LP is the country rocker "
Long long road
".
I wish they had recorded more, at least I'm not aware of any other albums… Here they are rocking it live on some German TV show…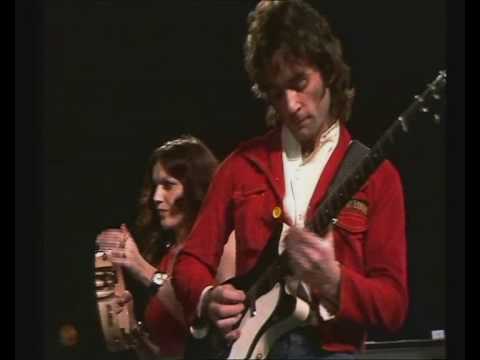 Heads hands & feet
Those of you who remember Country Fever from part 1 of this chart may recall the guitarist being Albert Lee… well he went on to form a band called Heads hands & feet with amongst others Chas Hodges of Chas and Dave fame.
This shouldn't be scoffed at Mr. Hodges was an in demand sessioner for many years around London recording studios… and worked with Joe Meek and backed up Jerry Lee Lewis…
I'm told he was one of the main players behind an album on Avenue called Country pie. This budget cash in is allegedly Chas n Dave n drummer who all needed the cash, I have yet to find one of these – anyone got a cheap spare?
It's a shame but these guys toiled away for at least 3 or 4 albums without much recognition although they had plenty of talent.
"Pete might spook the horses" is a barnstormer of a tune which I put on one of my Xmas mixes a few years ago, but for me the high point of the first (double) album is "
Send me a wire
" a languid snaky tune that creeps up on you and lodges itself in your brain. From the second album pictured they get back to rocking with "
Another useless day
", not strictly country but too good not to draw your attention too.
When you think of country music one of the more unpleasant impressions which it leaves on our brains is the dreaded ballad duet. Dolly Parton and Kenny Rodgers anyone? George Jones and Tammy Wynette? Christ even Bobbie Gentry and Glen Campbell were together shadows of their solo selfs…
So, could their possibly be a UK Challenger?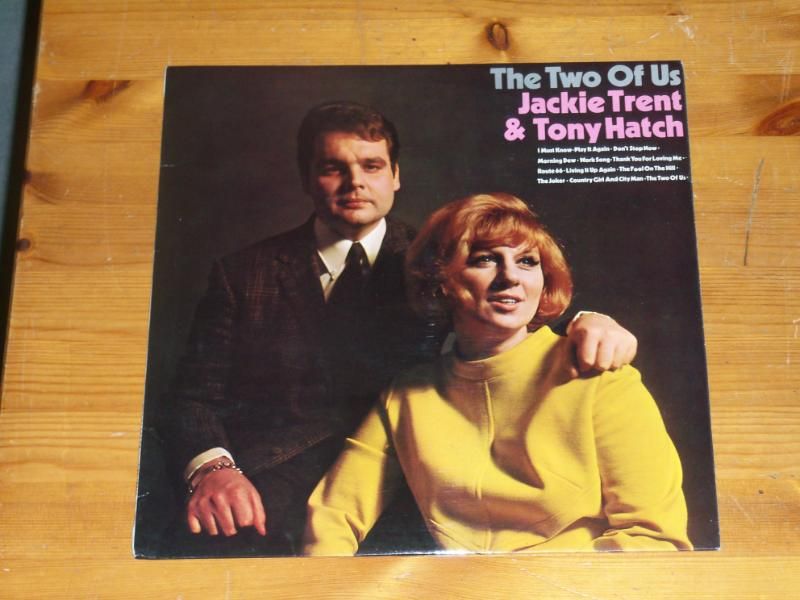 Jackie Trent & Tony Hatch The two of us
Well this is as good as I have found, and I do realise that it probably doesn't count – but this is my chart and it's all I've got… "
Morning Dew
"
Honourable mention for UK version of Morning Dew goes to Ralph McTell.
Okay it's time to give the ladies their due, I've already mentioned Bobbie Gentry and Dolly Parton, but there are others I enjoy as well… Donna Fargo, Jeannie C. Riley, Lynn Anderson, Sandra Rhodes, Diana Trask etc etc etc…
British Girl singers have always more than held their own so how about it when it comes to country?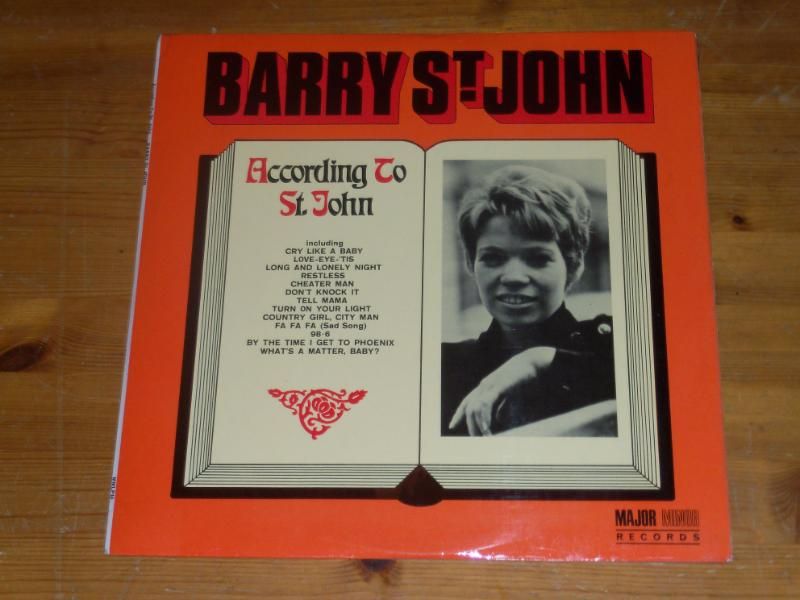 Barry St. John – the gospel according to St. John
Remember Iain Campbell from part 1 of the chart well he worked with Barry on this essential album, which if truth be told is more of a British soul album than anything else. Superb it is in every way but they do get most divinely soul country on "
Long and lonely night
". A tip of the ten gallon goes to board member IAN here who first introduced me to this and the next tune by way of his wonderful Xmas mixes.
So first we get UK soul goes country, now we move on to UK folk goes country.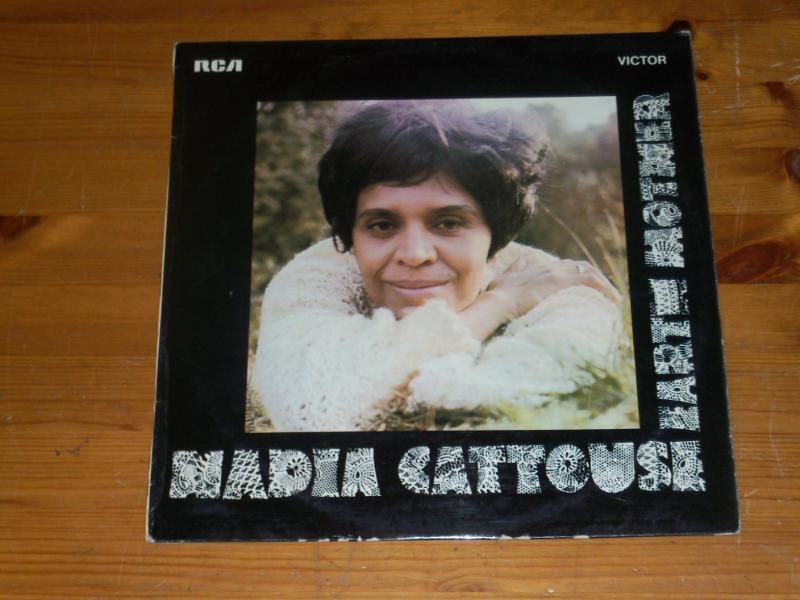 Nadia Cattouse – Earth Mother
I've never liked many of the artists people assume I'll like, Bob Dylan being a prime example, I just couldn't stand his whiny voice. But when presented with a cover version as good as this it's easy to see the strength of his songs. Here Nadia just chews up "
Mr. Tambourine man
" and spits it out… transcendental.
Last but certainly not least we come to Jaki Whitren
Jaki Whitren – Raw but tender
Now the story of Jaki Whitren is a compelling one, she burst onto the scene in 1973 with the "Raw but Tender" album when she was a mere 19 years old. Surrounded by talented bearded men it was a stunning debut. She followed that up by falling in love with musician John Cartwright and the two of them disappeared to rural France and have rarely been heard from since…
Amongst many gems "
New horizon
" is the standout for me, she sings and plays guitar and banjo on this - such a song, such a groove, such a voice and all at only 19.