No Hits Required:
Overlooked Gems on 90s & 00s Pop CDs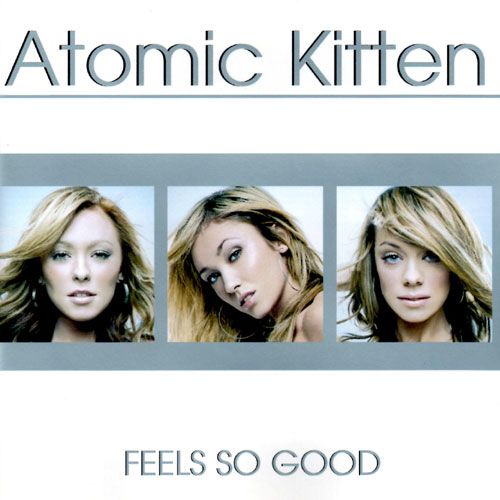 Atomic Kitten - Feels So Good(2004)
Track : Love Won't Wait
The great Atomic Kitten mystery. This is the with
The Tide Is High
on it. It's harmless enough but wouldn't make the cut for me even if it was a No Hit.
Love Won't Wait
is the killer here. A brilliant disco tune which rather oddly gives me a similar euphoric high to
Margie Joseph's I Can't Move No Mountain
which Mr Divine introduced to me via one of his excellent yearly compilations. Another track called
So Good
is enjoyable in a similar way but not quite
there
. Well done to Kylie Minogue for co-writing So Good anyway.
The great Atomc Kitten mystery is that after several listens of this CD I was ready to say
nothing to see here
because Love Won't Wait is so damned good I was totally convinced it must have been a massive hit single; played out, pop-charted and therefore ineligible. It was never a single though, despite standing head and shoulders above everything else on this CD!
Notes :
Equally mysterious, Love Won't Wait
was
included on the illegal single CD Essential Atomic Kitten collection released in Germany but
not
on the officially-released double-CD 'Best Of.' Absolutely mad. The damned thing screams instant club and chart hit to me, especially if it was put out with a brace of trendy remixes.
Sleevenotes reveal two strong reasons why this track is so good compared to the rest of the CD. First up, it was written by
Rob Davis and Alex Von Soos
and they didn't pen anything else here. I don't know Soos (another name for the 90s / 00s Pop Notebook), but ex-Mud bassist Rob Davis is of course the co-author with Cathy Dennis of Kylie Minogue's awesome Can't Get You Out Of My Head.
Another minor but significant detail, it's the only track here with additional production by
Ash Howes
. Ash Howes is a bonafide superstar in the world of 90s / 00s pop and his name crops up again and again on 90s and 00s pop Cds. See
here
for his extraordinary resume.
Summary :
Splash 50p on this CD so you can sort a vinyl carve of Love Won't Wait for your next Wedding DJ set. It's one- tracker hands in the air disco heaven which would probably be ideal at Heaven or any similar disco-celebrating emporium.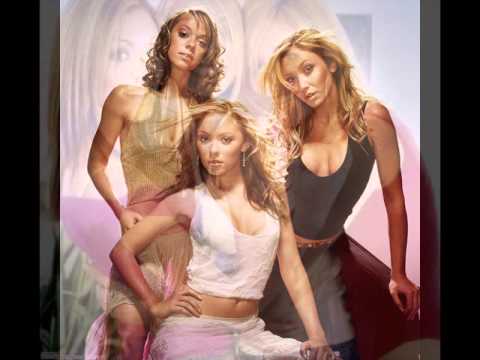 ---------------------------------------------------------------------------------------------------------------------------
Liberty X: Being Somebody (2003)
Track: Everybody Cries
In 2001 the five winning members of UK talent show
Popstars
formed
Hearsay
and the five runners-up formed
Liberty
. The press dubbed Liberty
Flopstars
and another band objected to their name, making them the first second-rate singing group to be taken to court for literally taking a Liberty. The Sun newspaper stepped in with a readers contest to choose a new name. So failure, being sued and having their name chosen by a tabloid all before they had recorded a single note. They paid their pop star dues did
Liberty X.
I knew ploughing through three for a quid 90s / 00s Pop CDs would rustle a few decent house and disco tunes and some satisfyingly melodic songs. Emma, Rachel, Louise, and the Kittens have certainly delivered that already. I wasn't expecting to find something as beautifully moody and majestic as
Everybody Cries
from this, Liberty X's final CD. It's a plain song in itself but production-wise this mournful little gem builds and builds and before you realise what's happening it's raising arm hairs when the synths, wailing vocals and orchestra unite at the climax. If you like the cinemascope-style peak moments of
Zero 7
at their best then you'll love this as much as I do.
Notes:
Now this
was
a minor UK hit but I'm bending the rules for it as it was not only their final single but also the one that ended their contract. It entered the UK chart at 13, dropped to 27 a week later and then disappeared without a trace. In pop act terms; a complete failure and it hastened the bands demise. It was their last throw of the pop stardom dice. Finishing their career as controversially as they started, the official video for this song was labelled 'irresponsible' by health and safety types who felt it sent a message to impressionable young fans that walking along railway lines is OK.
Everybody Cries is on my No Hits Wall Of Fame as an excellent but underrated song. The fact the band never wanted it as a single and it became their swansong is a bonus. I have to say that YouTube really doesn't do this song justice. Pick up the CD for 50p or less and hear it loud on a proper stereo. It sounds awesome. Props are due to the writers
Hannah Robinson
and
Pascal Gabriel
, producer
Marius De Vries
and orchestra leader
Gavyn Wright
.
Summary
Being Somebody is an enjoyably upbeat and punchy CD from start to finish and Everybody Cries is the bittersweet exception. A beautiful little bittersweet kitchen sink drama of an exception. I really like it anyway. Here's the official controversial video: