I love Frank Sinatra's later work - cheap to pick up, virtually every album has something to recommend it and plenty of weird stuff that might appeal to VG+ ears.
For this chart, I've not gone back before September of My Years, the LP he recorded as he was about to turn fifty. It seemed an appropriate place to start. It covers all of his studio albums after that, apart from the handful that I don't like at all: his three other albums from 1965, his two live Reprise albums and his two Duets albums from the nineties.
It's probably worth saying that I find that Sinatra's work doesn't stand up well to needle-dropping so it often pays to give a tune a bit of time. There's very little that he did on these albums that is out-and-out bad, just a fair amount that just sounds as you would imagine. There's also plenty of songs not mentioned here with lovely moments, particularly lyrically, that just haven't hit me properly.
Please shout up if I've missed anything. I have also only dipped my toes into his earlier work so any suggestions there would be gratefully received. I hope there are some things here that you enjoy...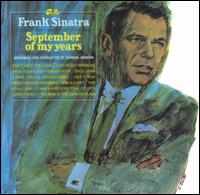 September of My Years (1965)
Sinatra turned fifty in December 1965 and this album reflects a growing concern with growing old. It mostly falls into pretty straight easy arrangements but it's a great collection, moody and introspective, that works as an album. The highlight is well-known and it sums up the feel of the LP nicely:
A Very Good Year
. Here's the title
track
for more of that feel.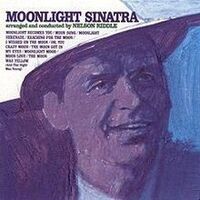 Moonlight Sinatra (1966)
An LP themed around songs about the moon. Despite the promise of a slightly nutty theme, there's not much to recommend the LP beyond the bossa-flavoured
The Moon Was Yellow (And The Night Was Young)
.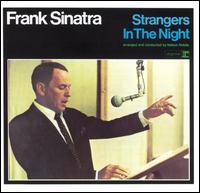 Strangers In The Night (1966)
This is Frank's last album with Nelson Riddle. I actually like the title track but then I have a soft-spot for Bert Kaempfert tunes for some reason. The real highlight is his groovy take on
Downtown
.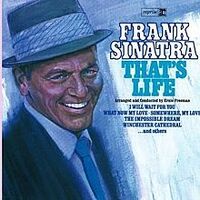 That's Life (1966)
I'd always thought of the title
track
as over-blown and not for me but, taken away from the karaoke and live versions, it's more of a soul number than I remembered. Frank also does a nice
The Impossible Dream
, but then I can't resist that song. Overall though, this LP is too Rat Pack for my tastes.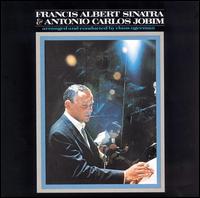 Francis Albert Sinatra and Alberto Carlos Jobim (1967)
The whole album is Frank doing bossa nova with Jobim. It could easily be really good but I actually prefer their work together on the later Sinatra and Company. It's certainly solid but it doesn't hit as hard as those later songs.
The Girl From Ipanema
and
I Concentrate On You
are nice.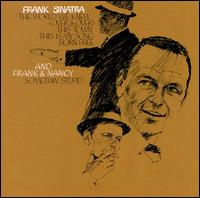 The World We Knew (1967)
The highlight here is
This Town
, written by Lee Hazlewood. I wish Lee and Frank had worked more together. The rest never hits those heights, although it does feature Frank and Nancy's Something Stupid. Nancy does a version of This Town on Movin' With Nancy. Frank does guest on that LP but his track is weak compared to the brilliant stuff elsewhere on it.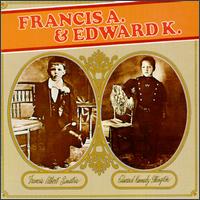 Francis A. And Edward K. (1968)
This is Frank working with Duke Ellington. It's big band backing, as you'd expect. Given how much I like both Duke and Frank, this is a disappointment overall: nothing to rival either artist's best, oddball sixties recordings. Nevertheless, I do like their take on
Sunny
.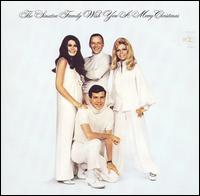 The Sinatra Family Wish You A Merry Christmas (1968)
As you might imagine, this is Frank, Nancy, Frank Jr and Christina doing Christmas songs. Some are done individually, some together. The better tracks don't actually feature Frank Sr at all, such as Nancy's It's A Lonely Time Of The Year and Kids. Frank Jr's highlight is Some Children See Him. Christina also turns in a groovy take on Santa Claus Is Coming To Town. They all combine on a cringe-worthy Twelve Days of Christmas: "on the third day of Christmas, we gave our loving dad three golf clubs" and the like. The best Frank Sr track is Jimmy Webb's
Whatever Happened To Christmas?
but I like it less than those other tracks.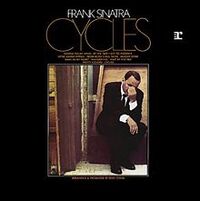 Cycles (1968)
This is probably my second favourite Sinatra LP, after Watertown. Although it's still easy listening, it's his folkiest and most contemporary. With its gentle guitar and harpsichord and some odd, understated arrangements, if you replaced his vocals, a lot of it could quite easily be an LP by some soft, harmony pop of the same time.
Wandering
is my favourite but also try
Both Sides Now
,
Little Green Apples
and
Cycles
.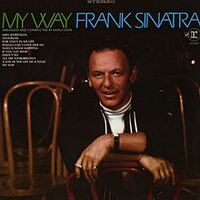 My Way (1969)
The title
track
overshadows the rest of the LP. Despite its over-familiarity, it's undoubtedly a great song, particularly with the little harpsichord through the arrangement. So many versions miss that delicate touch. The rest of the LP is entertaining and worth picking up for cheap. I like his take on Brel/McKuen's
If You Go Away
, as done by Scott Walker.
A Day In The Life of A Fool
is another Walker/Brel style torch song. The version of
Mrs Robinson
is charming, cheeky and better than most of his pop covers. There's also a
Yesterday
as well, which is good but I don't particularly get on with covers of that song.
A Man Alone (1969)
This is an odd LP, made up entirely of songs and poems written by Rod McKuen. It was actually my first introduction to this era. I found it in a charity shop and picked it up as I thought it might be good for novelty value but it's actually well-done and has less novelty value than many of his other LPs of this era. It certainly has a similar feel to parts of Watertown, which makes me like the whole LP more but it's far from perfect and I need to be in the right mood to enjoy it. That said, it's a definite keeper for me. Try
The Single Man
and
From Promise To Promise
for a taster. The title
track
is also a moody number.
As well as these albums, there's also a good non-album single from 1969:
Goin' Out Of My Head
. He also released a famous and pretty groovy version of
Something
, but it leaves me a bit cold.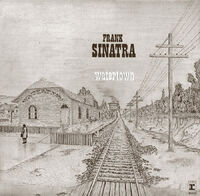 Watertown (1970)
What to say about Watertown? This is not just my favourite Sinatra album, it's one of my favourite albums ever. I first picked it up for three pounds, at the bottom of a pile of other Sinatra LPs, after seeing it mentioned a couple of times here. A genuine concept LP, I've seen it billed as a "song-cycle" as it tells the story of a marital break-up (and reconciliation). It was a catastrophic flop in the US but actually peaked at 14 in the UK charts so isn't tricky to pick up over here. Jake Holmes and Bob Gaudio are behind it, who were also responsible for The Four Seasons' Genuine Imitation Life Gazette. My favourite song on here is
What's Now Is Now
but you should also check out
I Would Be In Love (Anyway)
,
For A While
and
Michael and Peter
. A wonderful record that rewards repeated listening. You can hear the whole album
here
.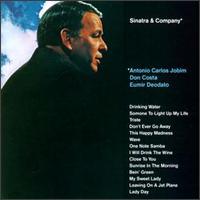 Sinatra and Company (1971)
A lovely, understated record. This LP is a mixed offering: side one is bossa nova with Jobim and Eumir Deodato; side two is contemporary, poppier songs. All of the bossa songs are lovely but my favourite is his version of
Agua de Beber
, billed as Drinking Water. Side two features a Jake Holmes and Bob Gaudio song called
Lady Day
, which sounds like it came from the Watertown sessions (and is apparently included on CD versions of that album). It also has an unexpected, and unexpectedly straight-faced, version of
Bein' Green
, which I love to bits.
Frank also released an interesting non-album single in 1971. He does an odd anti-drugs song called Life's A Trippy Thing with Nancy and it's nice but sadly not trippy itself. I prefer the b-side,
I'm Not Afraid
. It takes the tune from Jacques Brel's Fils and adds different lyrics. Scott Walker did a more faithful translation on Sons Of.
Despite the fact it's wasn't a hit, and Life's A Trippy Thing itself doesn't feature, I'm Not Afraid can also be found on his US Greatest Hits Volume 2 album from 1972. On that same album, you also get My Way (of course) but also some cracking non-hits I've recommend earlier (What's Now Is Now, Goin' Out Of My Head, Bein' Green and the title tracks to three of his better LPs in Cycles, September Of My Years and A Man Alone) plus his version of Something, which crops up on the later Trilogy LP. Don't get thrown by the cover, it's a top collection of my some of my favourite songs of his. Definitely one to look out for but it's worth being aware that the European version doesn't have the same quality tracklisting...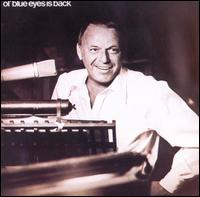 Ol' Blue Eyes Is Back (1973)
As the title suggests, this was Frank's return after a short "retirement", which was made more marked by the fact that, in the US at least, his previous two albums were flops and this was a hit. His version of
Send In The Clowns
is predictably good but the highlights are great: the stunning
Dream Away
,
Let Me Try Again
, an oddball number called
Noah
which gets funky in parts and the sentimental
There Used To Be A Ballpark
.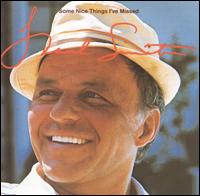 Some Nice Things I've Missed (1974)
This is an LP of versions of songs that were hits during his "retirement", but it's mostly forgettable. Michel Legrand's
What Are You Doing For The Rest of Your Life?
is a nice number but by far the highlight is
You Turned My World Around
, with writing credits for the unexpected combination of Bert Kaempfert and Kim Carnes.
Before releasing his next LP in 1980, Frank released a couple of good, weird non-album singles, both in 1976:
Dry Your Eyes
and
I Love My Wife
. You should also check his 1977 disco version of
Night and Day
, if only for novelty's sake. As far as I know, this is the only time he got away from the easy genre but it reminds you to be careful what to wish for.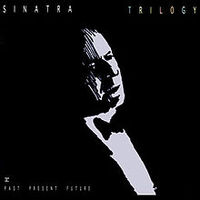 Trilogy: Past, Present and Future (1980)
After a six year break from releasing albums, Frank returned with a triple LP concept set: each record representing songs notionally from the past, present and future, with a different arranger for each. Despite its promise, The Future LP is lacking something although it does have it's fans. It's track listing consists of a ten minute song, one called World War None and a side-and-a-bit-long conceptual piece. I wish I liked it but it leaves me a bit cold. I prefer his version of
MacArthur Park
and
You And Me (We Wanted It All)
. The Past LP is re-recorded standards that doesn't do much for me.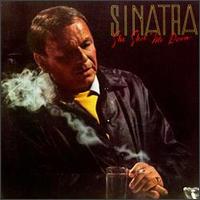 She Shot Me Down (1981)
Frank's final Reprise album and it's a gem. Broadly similar to Watertown: downbeat, heartbroken and resisting the urge to swing. His take on
Bang, Bang
is lovely but I prefer Nancy's.
Good Thing Going (Going Gone)
is my favourite thing here but also check
Hey Look No Crying
and
Monday Morning Quarterback
.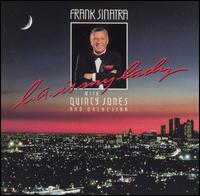 LA Is My Lady (1984)
Frank's final "proper" studio album, this was released on Qwest, rather than Reprise. Quincy Jones is at the controls. Needless to say, it's more in the vein of his work on two earlier Sinatra Reprise LPs (Sinatra at the Sands and It Might As Well Be Swing, both alongside Count Basie) than his Michael Jackson stuff from around the same time this was recorded. It's mostly as you'd expect – and forgettable - but by far the stand-out track is
How Do You Keep The Music Playing?
.