I have had tickets for this show at The Dome since Christmas so other than the forthcoming
Kate Bush show in September this is one of the rare occasions I get to visit London in 2014.
My wife and I stayed overnight to make it special in Docklands which unbeknownst to us is under the
London Airport flight path, ffs who would want to ever live here?! Mind you, there were no homeless
or cats or grass to be seen anywhere, there was even an industrial estate fire in progress as we arrived
so it might have appeal for some I guess.
By going down on the train and not having what they call an
Oyster Card
we were hammered every time
we wanted to go from A to B, so it turned out to be ridiculously expensive transporting ourselves around.
There is no actual bridge across the Thames by The Dome so it's either 8 quid by ferry or tube or new fangled
cable-car! We went for the latter option but it shut down at 9pm so we hit an enormous queue for the tube
at the end of the show and we still had a mile to walk back to the hotel along a dual carriageway at midnight,
so romantic.
first stop was a visit to the free Welcome Gallery/Exhibition on the Euston Road,
there was some bloke hanging around outside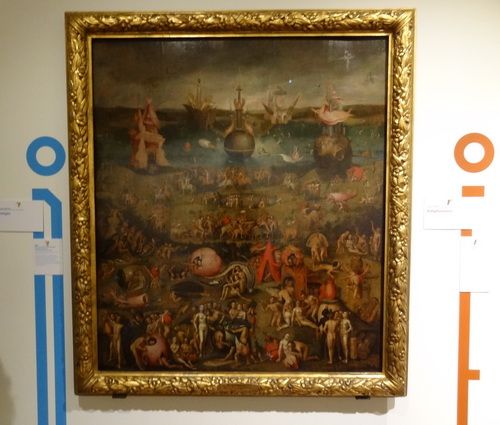 a nice surprise was to see the old painting named after my radio show on display
arse detail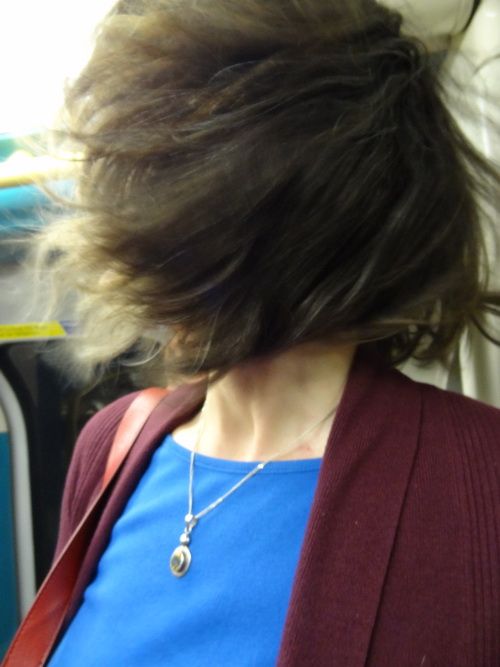 my wife's hair gets a tube train blowjob
first sight of The Dome, I'd never been before so was mildly excited
this is the by far the best way to cross the river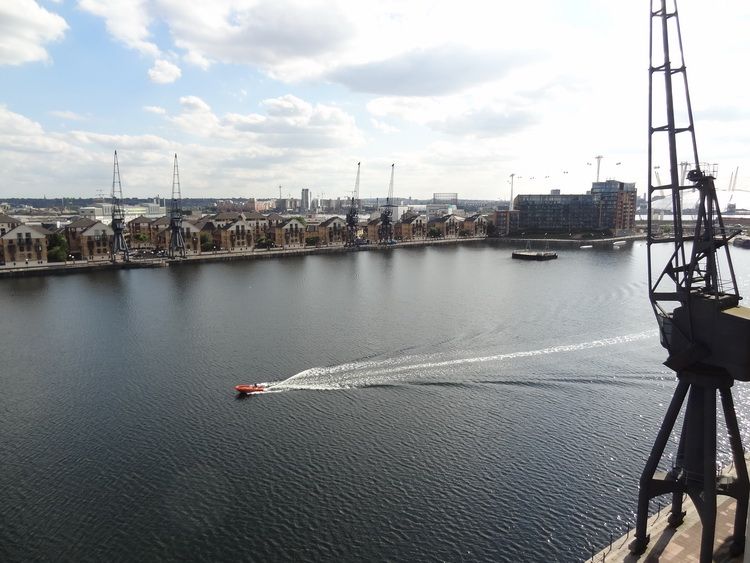 view from our hotel window
view from the cable car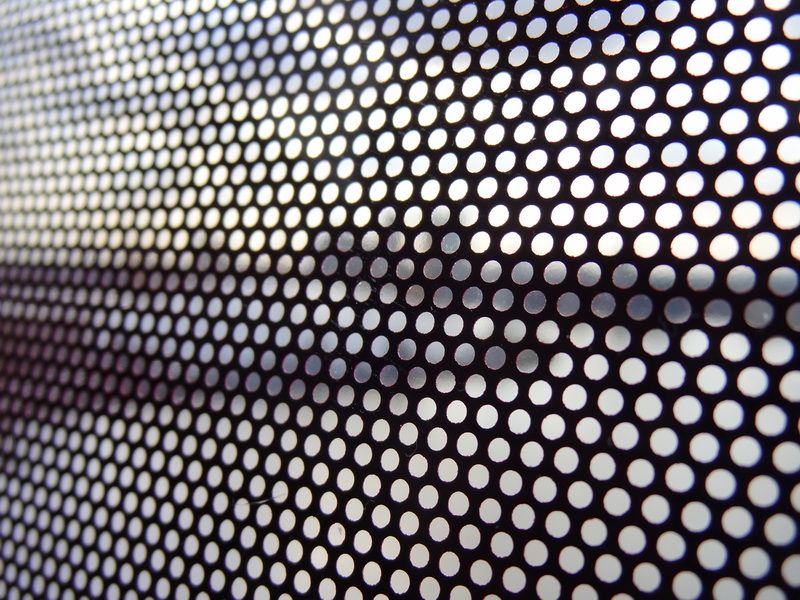 heading back across the river to The Dome, can you guess what it is yet?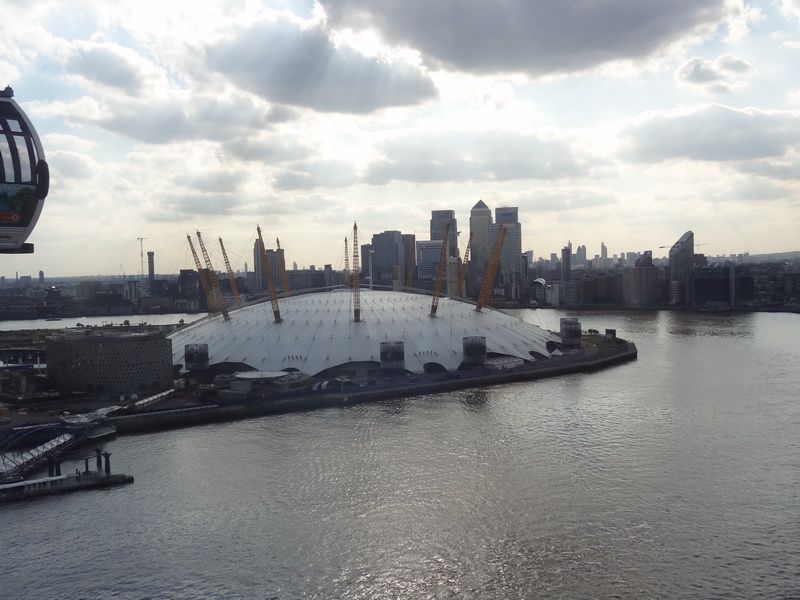 yes, 5 points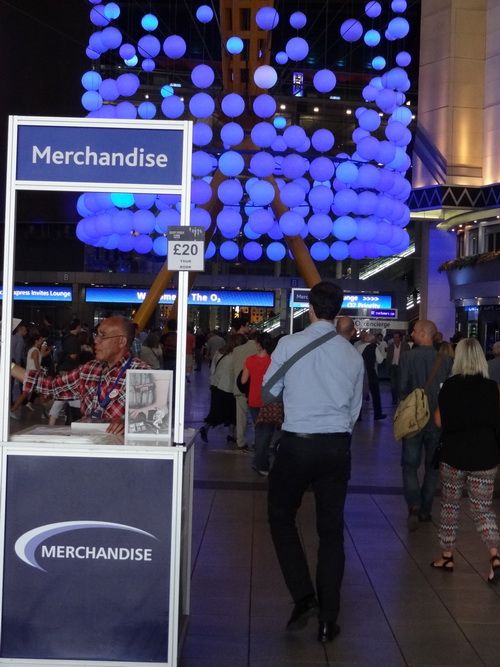 programmes on offer seemed a bit steep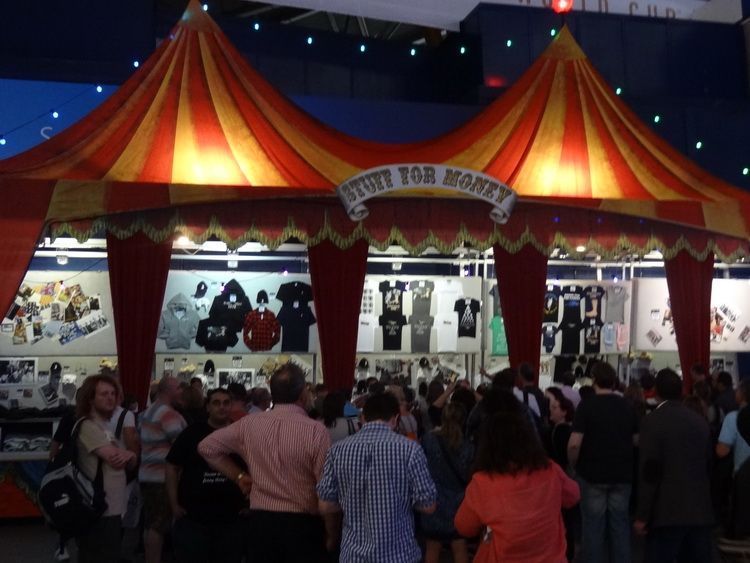 £10 for a foot key ring was out of my league
the audience slowly file in, we were up in the cheap seats of course
after a medley of tunes courtesy of the orchestra, The Pythons hit the stage
God makes an appearance at one point to complain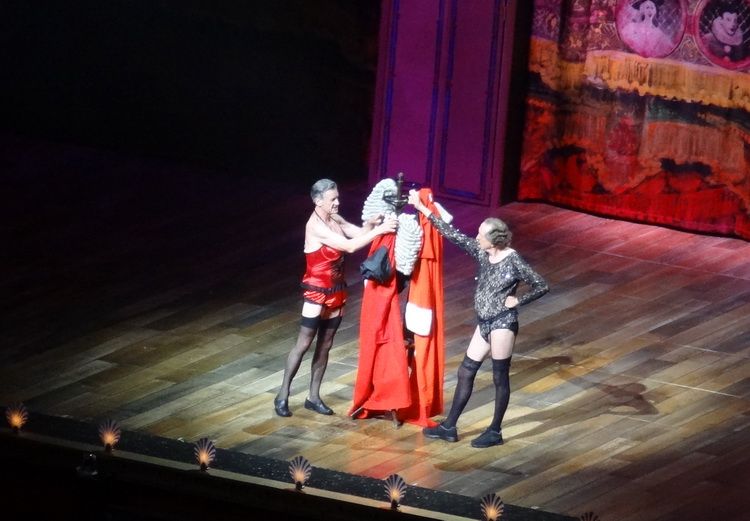 as Palin and Idle reveal their day wear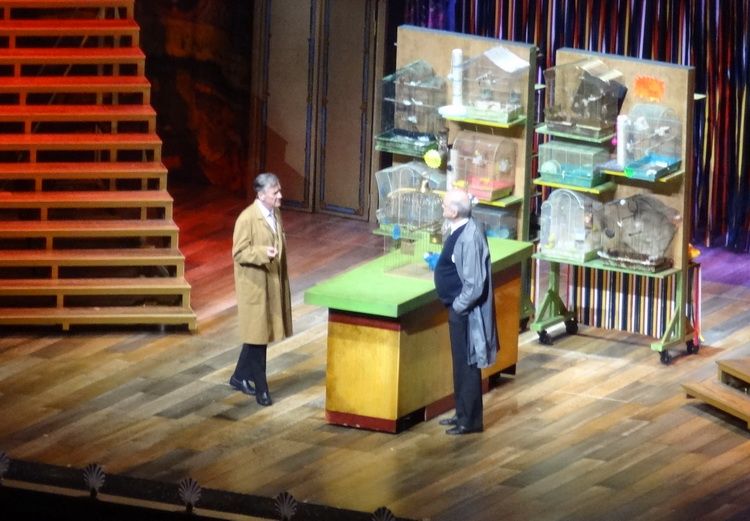 familiar favourites are padded out as parrot sketch melts into cheese shop sketch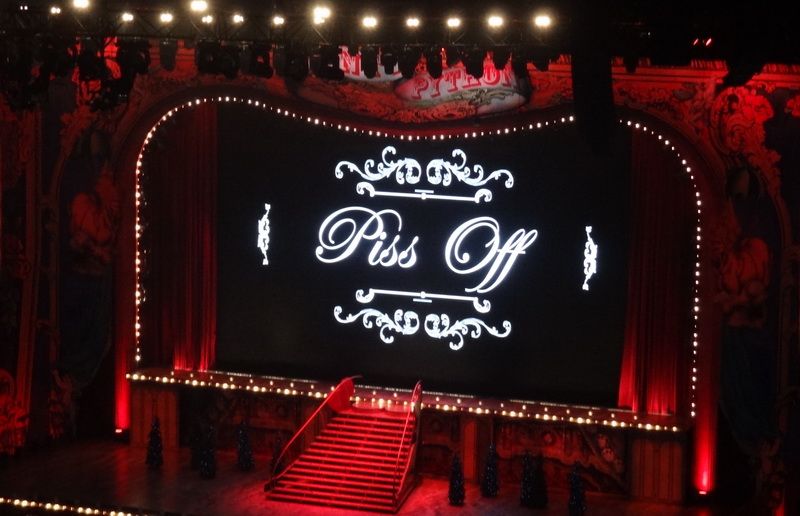 and then we are asked to leave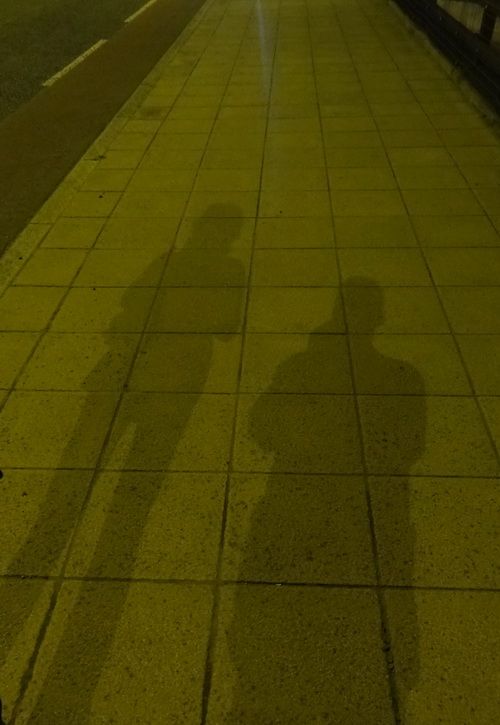 so begins the long trek back to our Docklands hotel
the morning view from floor 6 but don't be fooled by the tranquillity
there are bloody great big planes flying just above us
we took in some city sights on the way back to Euston and there are
no shortage of tourists willing to obscure the view of the landmarks