pics last night's great show at the Union Chapel in North London,
sitting front row in the balcony, not bothering anyone with my camera
a HUGE bloody queue to get in... mind you it was sit on a pew where you like when we got in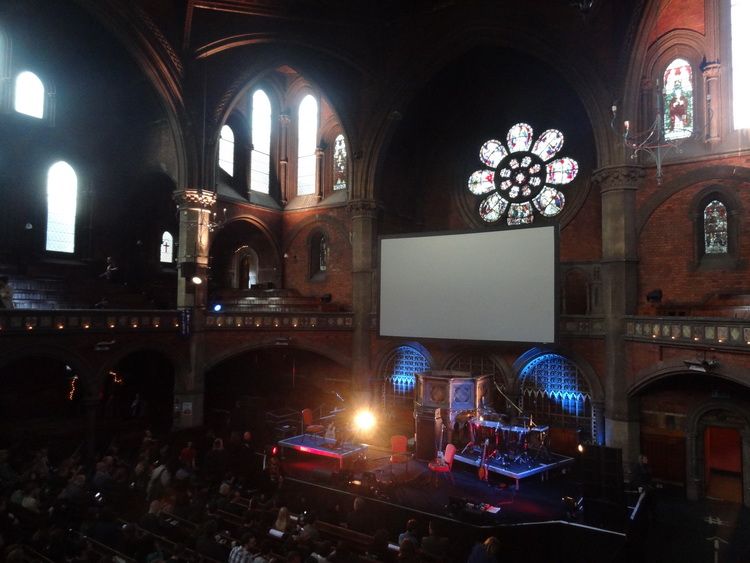 such a beautiful place to see the film/band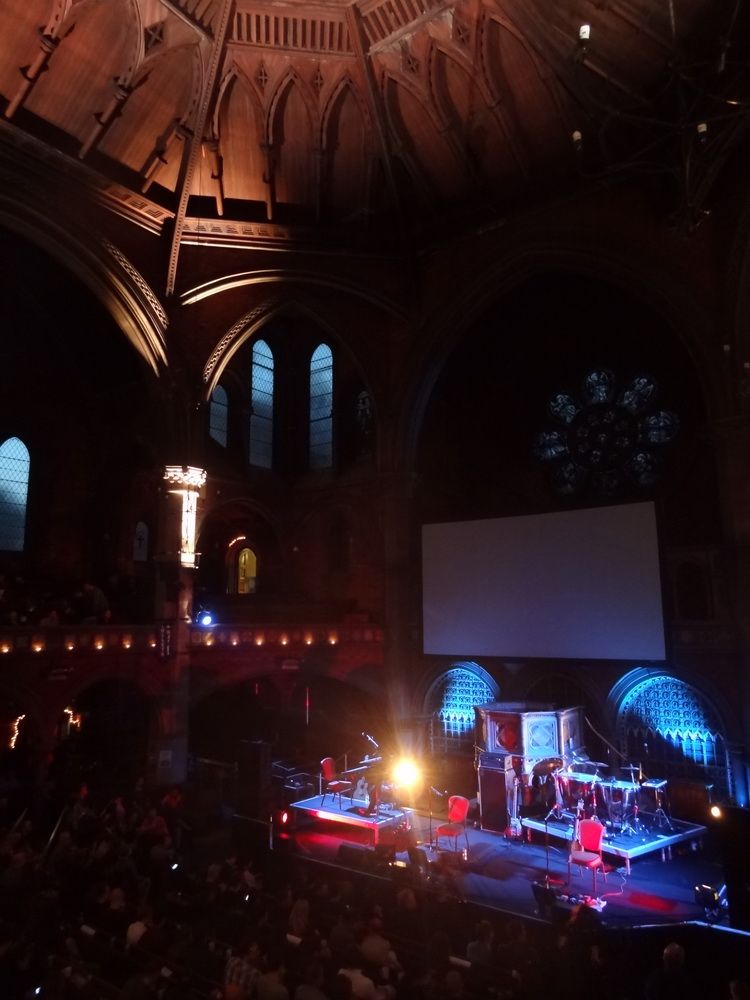 this doesn't do the ceiling justice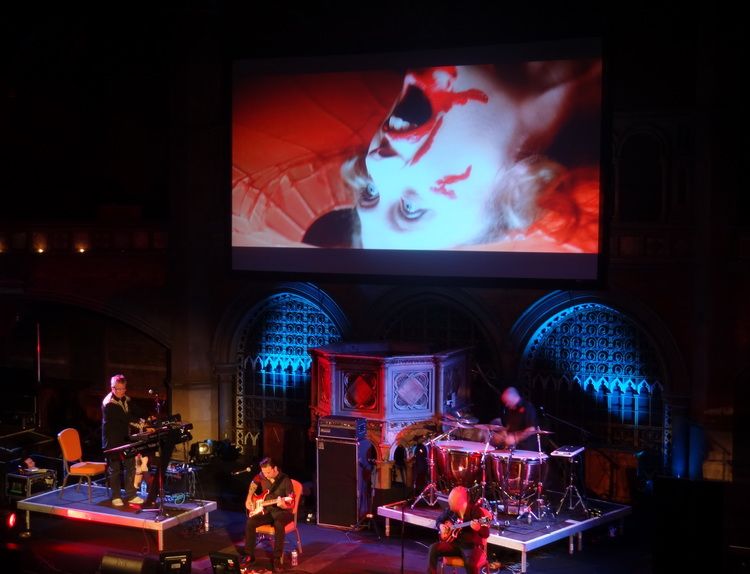 let the gore flow! WITCH! WITCH! WITCH!
hanging around
secret whispers
opening the curtain to the coven's lair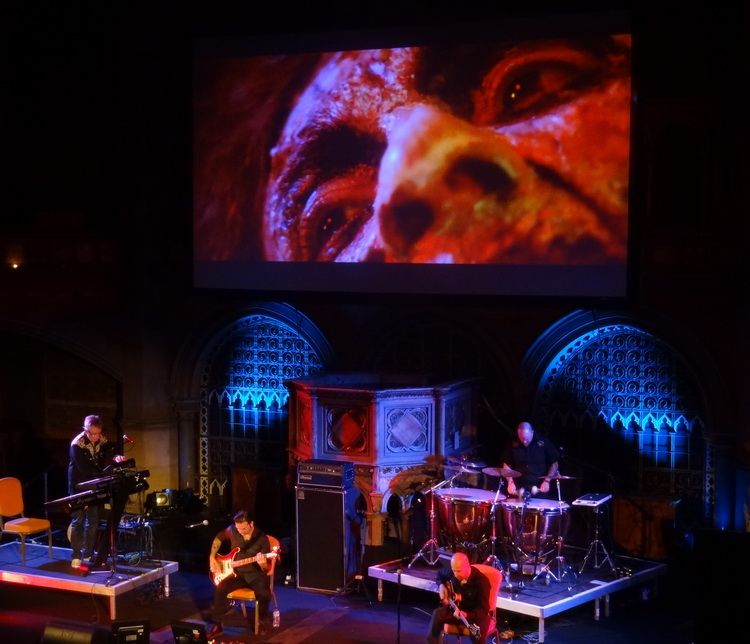 bloody witches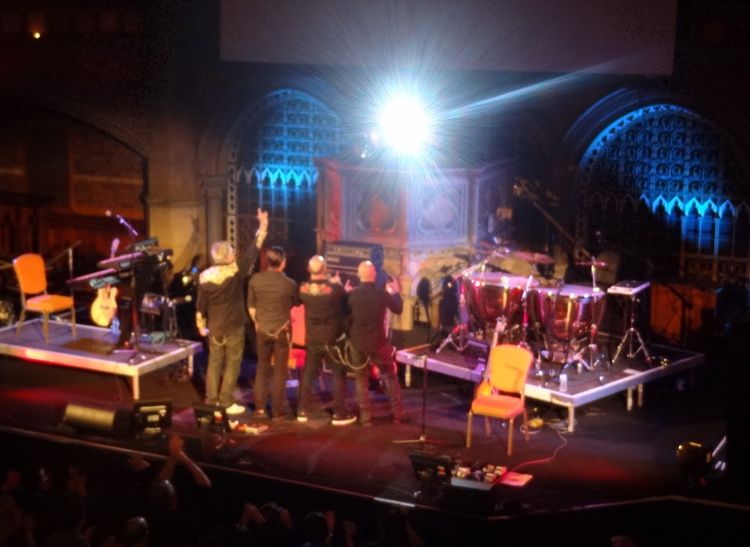 the band applaud the divine light