UK Country part 3

Okay here we go again following on from parts 1 & 2… a roundup of records and artists from Britain (and in some cases Ireland) that I've found in the last year or so who I believe got the country sound right. Taking motivation and inspiration from the greats and forsaking the tidal wave of banal country acts which seem to have been taken straight to the hearts of most British country fans.

Dammit, I want my country to sound like Johnny Cash, Gram Parsons, Lee Hazelwood or Waylon Jennings not Charlie Pride, Slim Whitman, Jim Reeves or Boxcar Willie.

This is by no means a definitive chart, I don't make any claims about knowing everything – quite the opposite in fact. So feel free to correct me, or add any illuminating insights.

Just remember it's a chart of UK / Irish country musicians producing stuff I can listen to more than once… enjoy.

Clive Scott & the Skywegians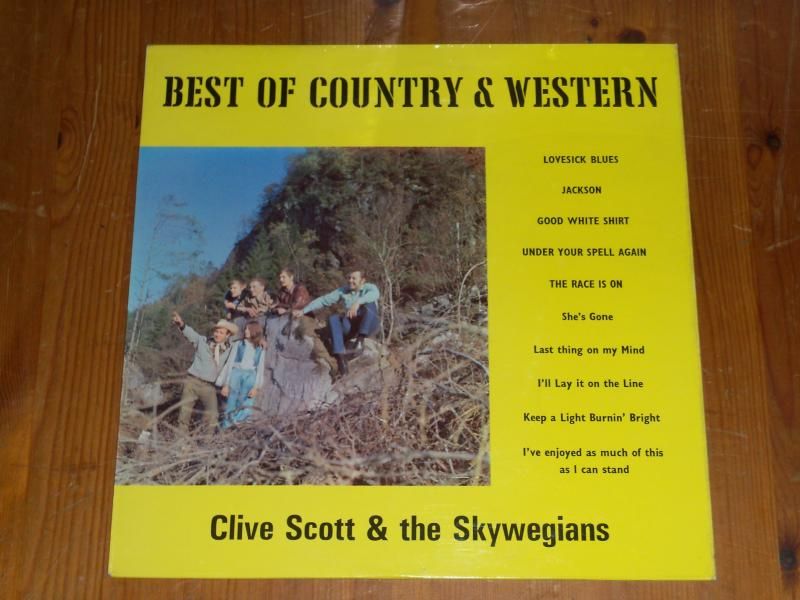 Never in a million years could you guess the backstory of this group.

I know what you're thinking though, Clive Scott and the Skywegians has got to be a Scottish C & W band comprised of members from the Isle of Skye and Glasgow, right?

Well, truth as they say is stranger than fiction… According to the back of the record Clive Scott was brought up in Malaysia and England, married a Norwegian girl and has been living in Scandinavia for ten years… So the Skywegians are Norwegians not west coast Scots… in fact the only other member of the band which doesn't have a name to any Viking would be proud of is Clive's own daughter Claudia who's all of 13 years old on this recording (that's her on vocals). She started performing with the band from the age of 10!

So actually this barely qualifies as UK country… but it seems they were regularly touring the UK and the record was probably recorded here as well. Borderline I'll admit, but wait until you hear the music because it sums up all I ever wanted from a country record… raw, rocking and in your face.

But you know the best thing about this record is? Well it can still be found really cheap… I minted up for £5 recently and don't regret a penny. Although the highlights of the LP are here:

The race is on
Jackson
I'll lay it on the line
Apparently these guys played a week straight at the Nashville Rooms in West Kensington sometime before this came out in 1970, the venue being billed as London's Mecca for country music.

Rarely does an album title live up to its hype but "Best of Country and Western" does, and leaves me dreaming of being at one of those gigs…

By 1974 The Nashville Rooms couldn't sustain being a full time country venue and became more pub rock / rock orientation but still retained a couple of country nights a week…

By 1976 it was full on punk with a pantheon of snotty, spitty, sweary nuisance makers passing through the doors… Dr. Feelgood (who were residents), Eddie & the Hot Rods, Elvis Costello, the 101ers, the Undertones, the Stranglers, and Siouxsie & the Banshees and none other than the Sex Pistols.

And if you were wondering what became of wee Claudia…

http://www.claudiascott.com/

The Tumbleweeds

There's not a whole lot of info on the net about these guys and nothing to go on in the liner notes other than "five London boys", which initially made me think this was some Decca studio / session band cash in…

But grubbing around a few online forums including "The British Steelies Society – UK pedal steel guitar forum" I picked up some information which I'll share with you here and am inclined to believe, but can't vouch for.

They're definitely not to be confused with a Dutch band of the same name who had a slushy hit "Somewhere between" in 1975. It seems they started out as Johnny Regan and the Tumbleweeds in late sixties London. If you look carefully at the cover picture you'll notice the guitar has "Johnny" written on it… other band members at various times included Dave Peacock later of Chas n Dave fame, Albert Lee who was also in Country Fever (see part 1 of this chart), Steve Simpson (see part 1 of this chart), Roger Dean who'd played with John Mayall and drummer Johnny Boniface who played with Georgie Fame.

They backed up US country stars touring European army bases and had a monthly slot on the BBC radio show Country Meets Folk hosted by Wally Whyton. In other words, chops… and you can hear it in the music.

They don't stray away from the country norm too far, but their execution is impeccable and you can definitely hear something of the London R n B club scene in their sound.

Mule Skinner Blues
Poor Little Rich Boy
I don't really know how it all panned out for them or how it finally caved in but Johnny Regan was headhunted to start an Irish Showband and still lives over there…

Haz Eliot with Feeling

The album title "By Demand" would seem to be very apt… These guys were in serious demand and gigged pretty much full time picking up numerous accolades and prizes…

"The awards came in steadily: Best Touring Band: Top British Group: Top Band: Best Country Band. Top Group, Wembley Festival of Country Music: Top Country Band Southwest: Best Northern Circuit Band: Overall winners Wembley Country Music Festival and both Haz & Terry picking up Best Male Singer awards the same year!"

They also came 2nd on national TV talent shows "New faces" and "Opportunity Knocks" beaten by Marti Cane in one and because "we didn't want to sign up to 'their management'!" in the other…

I'm quoting from band member Terry Dean's excellent Blog / Website "Terry Dean's world of country music" which is chock full of wonderful anecdotes, stories, pictures and half remembered memories of the "Golden age of British country music", his words not mine.

http://www.freewebs.com/luckydeanos/

It's pretty much the best thing I've googled across on this scene, and really evocative of the time… full of seventies cabaret circuit stories about the likes of Rusty Douch and Jeanie "Grotty Knicks" Mills. I kid you not.
Not everybody's cup of tea I admit, so to save you the bother here's a few highlights plucked straight from the site… What he lacks in spelling, punctuation and layout he more than makes up for with raw material…
"It was 3am and we were returning home from a gig. Kieth and Haz were 'on duty' driving ( we took it in turns for two to sleep and 2 to stay awake) Brian and I were asleep in the back seats of the 'trani' This Transit had 'porthole windows' in the back ( this is important to remember) I awoke from my slumbers, realising that we had stopped and that Kieth & Haz were missing. Thinking they probably stopped for a pee, I settled back down. With half opened eyes I looked through the 'portholes' ( like a circular TV screen) and saw Haz leading a horse by it's mane along past the van, followed by Kieth, also with a horse! At this point I have to mention that Kieth hated all animals and reckoned " If you can't eat them, their pointless! Haz however, was a brilliant horseman having ridden in Rodeo's and having worked with horses for some time. Slightly amused but now semi-interested, I watched (through the TV porthole) at yet another passing of the van by the horses. " come on horsey! says Kieth, in a subdued voice. Now Brian is awake and together we watch....Haz walking his horse passed the van, followed by Kieth, cursing and muttering at his 'horsey' Brian and I are now starting to laugh loudly. Haz found a gap in the fence ( from where the horse's had escaped earlier) and proceeded to lead the horse expertly into the field. Kieth however was shouting at the horse, " Horsey! get off me f.......g foot! (Now Brian and I are in a heap at the bottom of the van!) Kieth called to Haz ( having extricated his foot from beneath the horses hoof!) " I can't lead it through the gap by it's mane" Haz advises " Slip your belt round it's neck and pull, it should follow you" This Kieth did. Unfortunately, the horsey decided to 'gallop back' in the field to join it's mate and Kieth was left at the edge of the field with his belt on the 'horsey' and his pants around his ankle! It was then that the Police arrived! Me and Brian are having hysterics! The tears were rolling down our faces and even 'The Bill' found it quite amusing. One even cracked a joke " I've heard of sheep shagging, but not horse shagging, well, not in Waltham Cross anyway!"
"We made our base, when in Cornwall at Pat & Ross's 'St Blazey Arms' as it was reasonably central for that part of the tour and a very homely, friendly and cheap B&B! When we arrived back from a gig in the early hours, Ross(who was potty about country music!) would get us a drink because he knew us 'muso's' wouldn't pass up the chance of a late night booze up and he had an excuse to get his battered old guitar out and twang away at it knowing full well that one of us (in desperation!) would play and sing along with him! These sessions' went way into the early hours of the next morning and dear long suffering Pat would give up nagging Ross to "get to bed, you silly old fart" and disappear upstairs mumbling under her breath "Tis a wonder why dun e' piss off and join a band me luvver, you keep the same bloody hours and drink like a bloody muso!" Ross however was in his element! and used to say "right me 'ansome, I'll play the easy stuff and you put the shit in! He meant he would attempt to play the background chords and one of us would play lead guitar! Man of a few words was Ross, God bless him. In the morning at breakfast, with us all suffering from tiredness and massive hangovers, Pat would be in the kitchen, singing away at the top of her voice, smacking the pans down and closing the oven door like someone shutting the hatch of a Sherman Tank, totaly oblivious of our poor heads! I have never heard to this day, someone make Sooooo much noise cooking bacon & eggs!"

Terry on The Muskrats (See part 1 of UK Country chart): "Who could ever forget 'Twiggy? 6'6" and approx 22 stone. He once picked me up under his arm and carted me off stage! problem was, I was in the middle of a song at the time!"

Just to give you a flavour of the boys in their prime here they are doing a version of "Me and Bobby Magee…".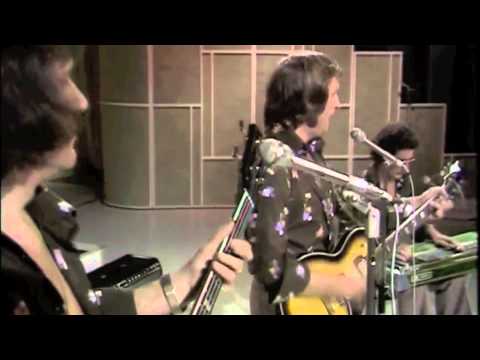 Although musically I would steer you towards these two:
Fuzz Steel
The Demon
Fuzz Steel delivers exactly what it says on the tin, but The Demon is a revelation.

Haz's fruity baritone voice warns about the perils of heroin and the damage done to an addicted teenage girl. Not your standard material for the cabaret circuit, and it stands in stark contrast to the group's obvious sense of humour… it must've packed an emotional wallop live.
And it would seem the band also had to face their own demons… namely their manager who was cooking the books and ripping them off. This and the pressures of the touring circuit no doubt were contributing factors to Haz's nervous breakdown and decision to leave the band.

Harmony & Slyde

Richard Harris and John Forsey who make up Harmony and Slyde hale from way out west, Exeter I believe… and even have a song on the LP all about the new motorway from Bristol! I'll spare you that though…

A one tracker for me, and probably only if you like harmonies… covering the Carter family's "I never will marry".
It's on Look records based in that well known wild west town of Huddersfield, and although he's not mentioned it was probably produced by Nick Strutt, who's about to feature more prominently further down this thread.
Mel Hague

There's a world weariness in Mel Hague's rich voice that shines through… experience, struggles, pain and tough times, you can just feel it. When he sings "I'm gonna be a truck… I'm gonna get loaded tonight" on the self-penned single from this album you can tell he's been there.

Diagnosed with cerebral palsy he didn't learn to walk until 3 and a half and spent the first 18 years of his life too'ing and fro'ing between home in South Yorkshire and the hospital for sick kids in Toronto Canada.

It was while he was a teenager at school in Oakville Ontario he discovered a talent for entertaining people… while running in a "Mock" election to replace the local mayor – he won. I'd love to hear more about that one…

Again this 1978 LP is on 'Uddersfields Look records and has a heavy Nick Strutt involvement, producing, playing, arranging and writing parts of this album. Despite its downer vibe almost throughout, it's a warm very likeable had too many beers record, provided you can stand a little country… I wish I had a less crackly copy. Some of it's on Youtube!


Mel's fanclub is / was based in Redcar, I knew you needed to know that…

Right it's time to have a little fun, if I were to ask "Who is the biggest country star of them all?" what would your answer be? I know it's all in the ear of the beholder but for me and a lot of people the answer is Johnny Cash.

So next up are three Cash impersonators who gave the baying British public what they so desperately wanted carving out a career for themselves in the process… which one of Cliff Ledger, Dave Travis or Little Joe is a fat bankroll and which is chump change?


Little Joe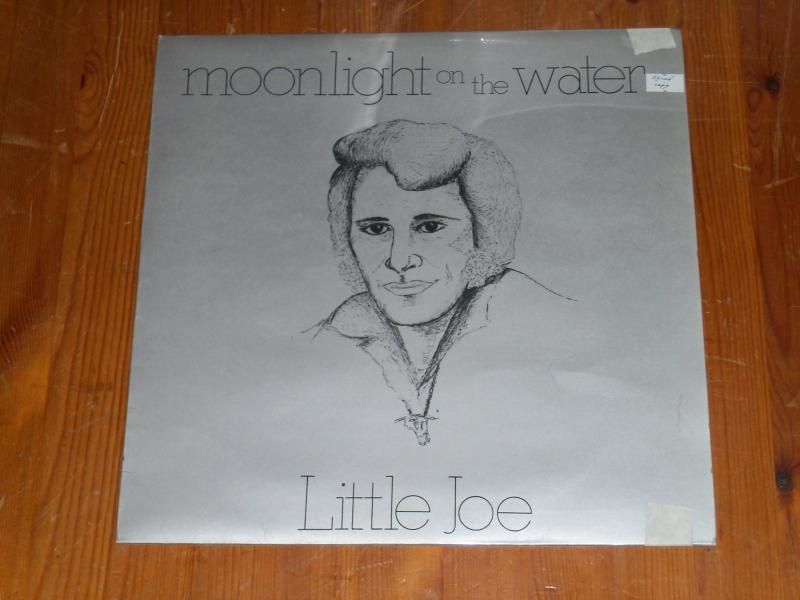 Folsom Prison Blues
Dave Travis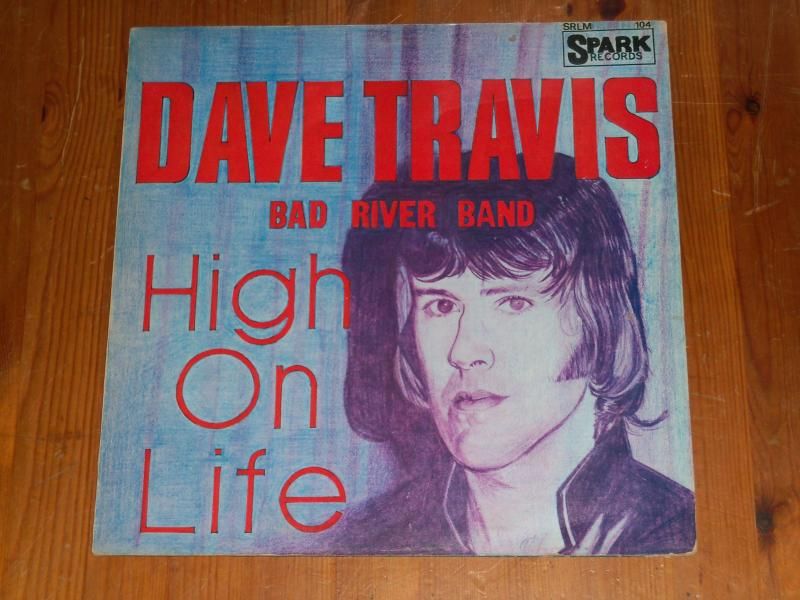 Big River
Cliff Ledger
All over again
There's not a lot on these guys on the web, zero about who Little Joe was, Dave Travis has a handful of records on discogs and I think Cliff Ledger was Irish is about as much as I've got for you… Ledger seems to have had more of a profile than the others and for me wins this little gunfight.
Time to move on down the road… from country to country rock. The next 3 chartists have hitched their bandwagon to a slightly different sound, a more contemporary (for the 70's) one. I guess it all came down to what the audiences wanted because gigs were the bread and butter work for all the bands on this chart.
Miami Country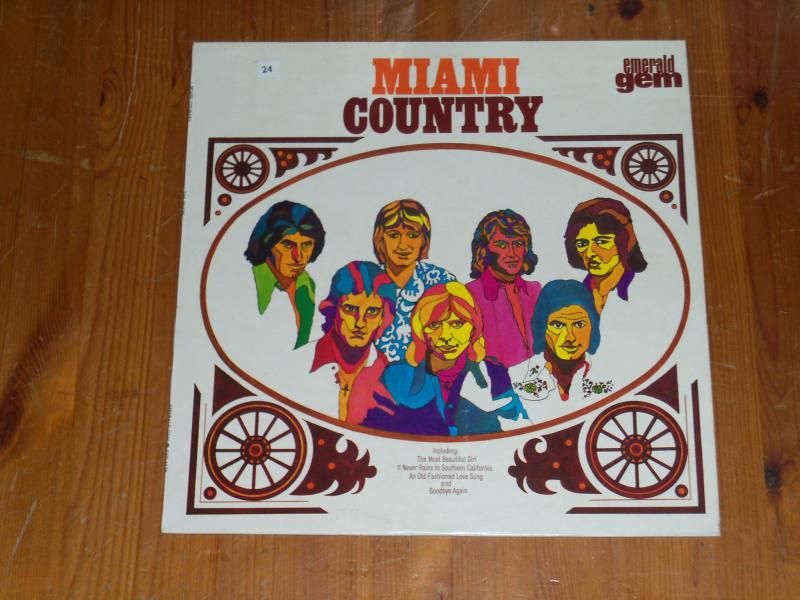 Now Miami Country might be ringing a few bells with you… that'll be partly to do with the cover art by Paula Browne and the production by Gordon Smith, both of whom we've met before in Part 1 of this chart with Lucky records. This is from 1974 on Emerald records, Belfast, subsidiary of Decca no less.

As far as I can work out Miami Country are one of many reincarnations of what started out in 1961 as Dickie Rock and the Miami Showband in Portmarnock outside of Dublin. They had a no. 1 record in Ireland by 1963 and soon became one of the biggest names in the country.

Ireland has its own love affair with Country music, perhaps even more so in Northern Ireland due to the history of the Ulster Scots and the subsequent North American connections, the Ulster Folk Park hosts country and bluegrass festivals to this day. Which makes the tragic circumstances of the death of 3 band members in 1975 all the more poignant…
On 31st July on a deserted road outside of Newry the band were heading home after a gig at the Castle ballroom in Banbridge, Co. Down when they were flagged down by men in military dress. If you recall the political situation of the day you'll remember this a relatively common occurrence, as "security forces" often initiated makeshift check points at any time of the day or night.
The band were ordered out of their vehicle and a group of UVF militants planted a bomb in the van. It detonated prematurely and in the ensuing chaos the remaining terrorists opened fire killing Fran O'Toole, Brian McCoy and Tony Geraghty and seriously wounding Stephen Travers.

So I guess this album was the last before the end of the innocence. One tracker for me. "I've never be to Spain".
Natchez Trace

It's time to reacquaint ourselves with multi-instrumentalist Mr. Nick Strutt.
By the time he graduated from Leeds University in 1970 he had mastered Banjo, guitar, autoharp, mandolin and bass, and was featuring regularly on radio shows including the BBC's Country Meets Folk. His first "professional" band was Natchez Trace, with long-time collaborator Roger Knowles and Ritchie Bull whom featured in Part 1 of this chart…

Sharing production duties with Strutt on this album is that man again Gordon Smith, this time with the Sweet Folk and Country label. Highlight for me is "Feeling so low" with its swing beat time giving it a little something different…
But Nick Strutt's star was on the rise and after an amicable split from Knowles and Natchez Trace he teamed up with Bob and Carole Pegg in established board favourites Mr. Fox, following that up with a couple of duo albums with Bob Pegg. Highly rated and critically lauded but unfortunately, commercially unsuccessful.

By the mid 70's Nick was working in production and as a session musician for Look records in Huddersfield which is where Moonshine Steel come in.

Moonshine Steel

Nick's all over this 1975 Look records LP producing, picking and playing but that's not to say the band deserve no credit. Any album dedicated to the memory of Gram Parsons has got to be worth a listen.

The band list their influences, inspirations and formative experiences in the Liner notes, they include…
Nearly being thrown out of a pub in Maidstone for wearing hats on stage.

Experiencing the legendary 4 hour Grateful dead Lyceum concert in 1972.

Jazz, Bluegrass, Rockabilly and baked bean sandwiches…

They also talk about their aspirations for the record…

"We've attempted to give it an English Country rock identity of its own, still necessarily American in inspiration but not wholly dependent on Tennessee, California or anywhere else for style or content."

How did they do? Well here is their take on "One AM" a tune written by another board favourite Paul Parrish and recorded by the Dillards.
For comparison: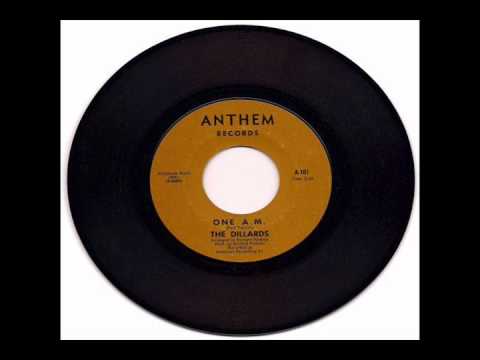 I'm proud to say I picked my copy of Moonshine Steel in Huddersfield's very own Vinyl Tap record shop…

Nick Strutt passed away in 2009 and will be much missed, you can check out the wake on youtube…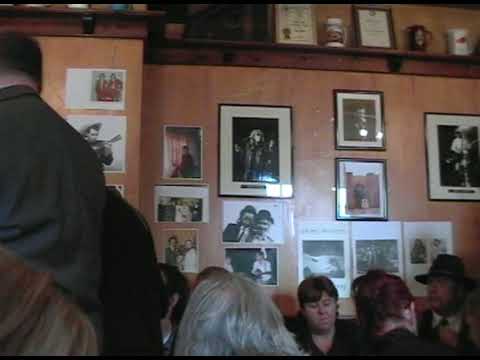 Amongst the many many tributes you can read openly online I'll single out just 3…
"A ridiculously good laugh, great cook and lover of loud ties."

"An enthusiastic consumer of drink and drugs."

"I remember ferrying Nick to an interview of sorts at the job centre- post Caister High School tutoring days... 'Mr Strutt, have you your C.V. we can look at, please'? Nick responds confidently with reaching into his bag and offering over a virgin encyclopedia of country music, 'Look me up, petal', he remarks together with a cheeky grin. Talk about legendary status."

The next couple of entries move a stage further on down the road… leaving country rock and touching on Rock n Roll. As I said this chart has no purpose other than to point out things I've found on British / Irish country records that stands up to repeat listens…

So with that I give you…

Dave Sheriff
Knocking off a Buddy Holly cover "Not fade away" and
The Jonny Young 4
Rockin' out on a version of "Summertime blues"… it actually segues into "C'mon everybody" which is a bit painful, so it got the chop.
I've found out nowt about Dave Travis, but The Jonny Young 4 were voted Britain's top country band for 6 consecutive years… which I don't quite understand but there you go.

Now just before we end on a high I want to introduce a new feature to this chart, it's called...



Fuz's country round-up...



and it's here I dump random pieces of information that I've come across while googling… The following comes from a thread on the British country music website forum called "Who shone the brightest?"
"I rate THE MUSKRATS as without doubt the most travelled internationally of any UK band ....... they even toured the US bases in South Korea and their musical ability left everybody else for dead ...... and still would."

Check Part 1 of this chart for more on the Muskrats… But UK country hits Korea – who woulda thunk it?
Now to bring this chart to a suitable crescendo I give you Jan Holly's 1973 Country girl on Avenue with Gordon Smith once again on production duties.

The liner notes observe thus…

"It's an amazing thing that although the British country music scene has been developing rapidly over the past few years, female country entertainers are still relatively few."

True… very true, but it could just have been a side effect of the times. But the liner notes go on to answer the very conundrum it poses.

"After you hear it, stop and wonder why there are so few female singers in British country music. Perhaps Jan Holly provides too much competition,"

Well we'd better give her a listen then…

But you know I love you
Sick and tired
White Lightning
Just to reiterate how incestuous the UK Country music scene was, playing guitar with Jan and duet-ing with her on "But you know I love you" is Steve Simpson (see Part 1). Well I dunno about you but I think she's pretty damn good.

She was born in St Pancras London writing her first song at 13, soon after she discovered the Coffee bar scene and started performing with her pal Dodie. But Dodie got hitched and settled for the married life and Jan started playing working men's clubs around London. Which led to her being booked to perform the summer season at Ramsgate's Golden Garter Wild West show…

When the season ended it was back to London and the clubs plus playing a 4 hour set each afternoon at "The Country Guitar" a 24 hr. coffee bar in Tottenham Court Rd. which catered to Country music fans and became 'The Place' where any Country lovin' musician would head after playing gigs and 'Jam' until all hours of the morning. (Can't find a photo of it though…)

She joined one of the Bands she was hanging out with "The Virginians" and started playing the circuit of Fullers pubs catering to country fans and U.S. military bases. Another season at "The Golden Garter" was followed by a month in Tripoli North Africa at a U.S. Base.
This led to her forming a new Band "Jan and the Sutherners" to tour England, Belgium, Germany and Italy. The tours lasted up to 9 months, but she got to perform with a host of U.S. country stars and Jan and the boys were voted Top Country Band of the Year on AFN radio (American Forces Network).
1973 saw the recording of this album followed by appearances on the "George Hamilton IV Television Show", then Jan set her sights on the big one… Touring America.
I wish I had tales to tell of her travels in the US but they're curiously left out of the one write up I could find about Jan… It's here if you want it:
janholly_uk.webstarts.com/biography.html

But she was able to use her contacts from having worked the European US military bases and ended up settling in Amarillo Texas, where she headed up the resident band at the Avalon Club.
As I say details are sketchy as to what happens after settling in the US but somewhere along the line she got to record with her musical hero from her teenage years Guy Mitchell and even ended up getting a single put out on Casablanca records which I haven't heard yet…
That's living the dream right there folks, from St Pancras to Texas and the true Wild West.

Until next time that's all folks!

Feel free to correct me or chip in with any info, ask any question or add any music or artists to this thread… feedback, discussion and response is always appreciated… So long...