Been a while since I talked about some arrivals. Here are a couple of tunes I bought off the web when the wife was ill, I had money in the paypal account, and there was time to kill.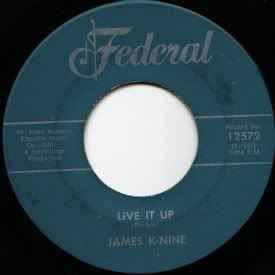 Killer stripped down, no frills funk 45. One of a handful of cheapies that I just haven't seemed to either turn up or win via auction. Finally found a copy on Gemm.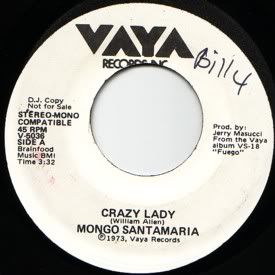 Last Mongo 45 I believe I need to find (recommendations accepted), this one from the "Fuego" LP on Vaya. Storming 100 mph latin funk that I first heard on Rob Bailey's "Hipshakers" cassette many years ago.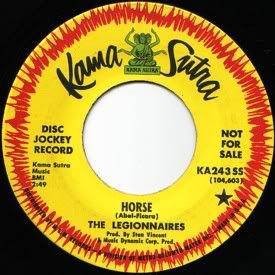 Mod-funk sound here, and quite a nice tune. Plus it's always nice to win a record at it's opening bid.
Been able to find most of the Blue Note 45s I've chased, but this one has been a bit elusive. Tough groove and some fantastic raspy-throated vocals. Buy it now purchase.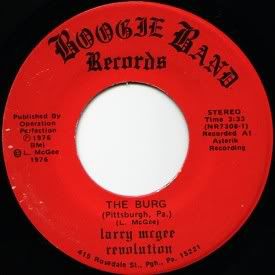 I had some cash remaining in the paypal account, and I get a second chance offer for this fantastic record (if you don't know it, but the Licorice Soul reissue pronto). It's more than I have remaining in paypal, so I decide to think about it. When I'm driving home from work, I decide to play a CD with this tune on it. It's an early spring day, the sun is shining, it's just warm enough that you can taste the approach of summer, and this feel-good tune has captivated me. Needless to say, as soon as I walked in the door I had the computer on and the purchase was made.