Most (?) of you will be familiar with the Shaw Brothers kung-fu flicks - always with a healthy budget and cool sets, plus loads of library cues used in most of them! I never really got into Kung-Fu gear when in my teenage years like some of my mates did, and i guess i haven't massively now either. But I have been seeking out their more curious Horror/fantasy productions form the late-70's/ early-80's as they offer the same high production values and cool sets, but with a healthy does of insanity and confusion into the mix. Thought I'd do a little chart of some faves, with the hope that someone can recommend some others in a similar vein:
Can't start without mentioning the two "BLACK MAGIC" films (1975 & 76), but i'm not going to - both started this delirious cycle of films, but are also the tamest by far (if you can call hitting six inch nails into people's heads to turn them into hopping vampires tame?). I will say that part two is way more fun than the first.
Here's my picks:
BOXER'S OMEN (1983):
This is the big one for me. The S.B. films that made me attempt to seek out more of the like - though i feel it's been a pointless dragon-chasing exercise as this really is the top of the pile in bonkersness for me. But the other films are cool too, so whatevs yeh? Starts very similar to Van Damme's 'Kickboxer' but soon takes a huge lost-in-translation twist when it turns into constant black magic spell battles. One of the most bonkers films I've ever seen, and my favourite Hellfire screening we've done. Constant wonky FX to represent increasingly disgusting and baffling spells. I wrote in the Cube programme at the time that the FX looked like they were "made by Jim Henson after he's had a massive stroke" – but was ordered to take it out as they were showing an 'over-coming adversity after a brain haemorrhage' documentary the next night. Pussies.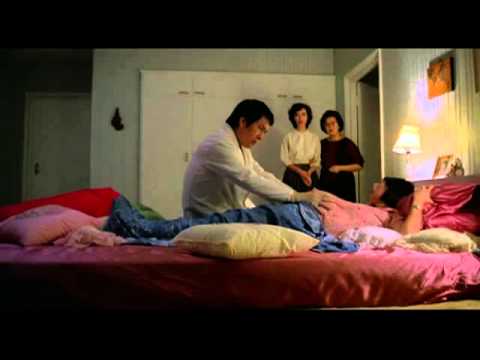 SEEDING OF A GHOST (1983):
Kind of rape-revenge film, that follows a guy arranging a black magic comeback to the guys who raped and killed his wife. Veeeery slow first half hour, but when the spells start it becomes almost as mad as the above…. includes a bizarre ritual that involves reanimating and making love with a long-dead corpse to initiate a spell. Poor guy! the last 20 minutes are more like Carpenter's "The Thing" then a Shaw Brothers film.
BEWITCHED (1981):
This is the precursor film to Boxer's Omen. Slightly more straight-faced plot but with the same nutty outcomes. A guy who has killed a child tries to convince the detective-in-charge that he had a spell put on him to make him commit the crime. The drawn-out demonstrations of how various "spells" are cast in the second half is pretty ace!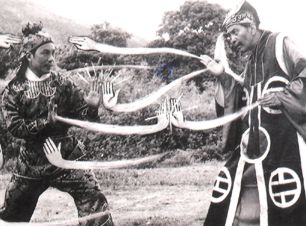 BUDDHA'S PALM (1982):
In more familiar Kung-Fu territory here, but with a potent fantasy-bent. Unsure of the plot specifics but it contains many laser fights, extending legs, drum battles and massive feet!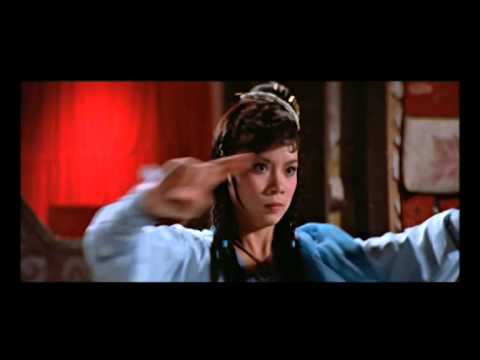 HOLY FLAME OF THE MARTIAL SWORD (1983):
See above, but with added zombies and ghosts. Actually a bit more "talky" so drags in places…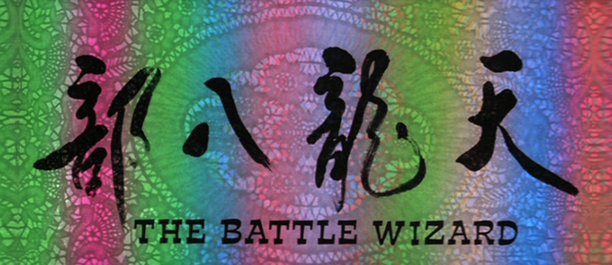 BATTLE WIZARD (1977):
INSANE!! Possibly the maddest and most frenetic of these Fantasy ones - constant lasers, fireballs, confusion, nudity and lasers. Seek it out!
BLOODY PARROT (1981)
Another very elaborately-plotted fantasy kung-fu-er. Has some great set pieces but collapses into a scooby-do-like ending.
GHOST EYES (1974):
Heading away from martial arts now, this is actually really good. A strange take on a vampire film where a poor young lady gets pursued by a spooky optometrists via some possessed contact lenses (!?). Lots of creepy bits and a pleasing sense (as many of these do) of having no idea where it was heading…
CORPSE MANIA (1981):
From the same director as Boxer's Omen comes this Chinese Giallo (?!). Would work perfectly in 70's Italy - stupid yet mega-sleazy necrophilia-based prostitute murdering plot. Lots of red herrings, and a histrionic reveal at the end!
Bonus mention goes to non-Shaw Brothers film
THE RAPE AFTER (1984)
- don't worry it's marginally less sleazy than it sounds, the titular "rape" is more of a demonic possession then a sexual assault. Otherwise it plays out similar to "Seeding of a Ghost". Some mad FX-based scenes, and a rather unpleasant downbeat vibe to the whole affair!
These "reviews" really got shorter as they went on eh? Lazy bastard!
I have a few more at the ready that i haven't watched yet.
Anyone have any other favourites or private-mind-garden-classics than would fit in with this 'cannon'? I'd love to hear about them…
We're gonna do a night or two in this vein at Hellfire Video Club in 2015 - Can't wait!