As many of you may know, I moved house a few weeks back and the struggle to get our new place in order, coupled with some work trips, some work-related nonsense and the in-laws staying, as well as a general realisation that my record-buying was slowly spiraling out of control and becoming more about acquisition than actually listening and enjoying, has all meant I've been posting slightly less frenetically than usual of late. The last place a tentatively recovering junkie needs to be spending regular time is hanging with Needle Park, if you get my drift.
Anyway, given that I always love reading the Charity Shop Challenges and given that I'm still coming to terms with finding myself in a relatively new locale, having swapped the charms and delights of the Hornsey Road for what I had always previously perceived to be The Wrong Side of Finsbury Park, I decided that this might be the time both to return with some avengeance whilst also coming to grips with my current environs.
After some thought, I decided that I'd trawl the entire length of Green Lanes, as I now live just off it. For those of you that don't know the street, it's one of London's oldest and longest thoroughfares, stretching approximately seven and a half miles from Winchmore Hill in the north to Newington Green further south. It's an ancient road that was originally the route through which cattle were driven from Hertfordshire down towards Smithfield Meat Market.
Green Lanes is home to a whole host of diverse communities, with sizable Greek, Turkish, Kurdish, Cypriot, Jamaican, Polish and Bulgarian populations spread out along its length. With this knowledge in mind, I was praying the day would throw up some exotic gems and maybe even provide me with some novel kinds of chazzer.
I set off on my bike on an overcast Friday morning that threatened rain, and cycled all the way up to Winchmore Hill, where Green Lanes begins.
One of the lovely things about Green Lanes is the way it's interwoven with The New River, an artificial waterway opened in 1613 to supply London with fresh drinking water taken from various springs and wells in Hertfordshire. Its original end point was at New River Head, near Clerkenwell, close to the current location of Sadler's Wells Theatre.
Today you can follow the New River Path foralmost the whole length of the river, from its source between Hertford and Ware to its present-ay final destination in Stoke Newington, Hackney. If anyone fancies attempting the walk sometime soon, let me know. It's a current plan for a day out.
Anyway, right at the start of Green Lanes, you have a crossing of the river, and lovely it is too: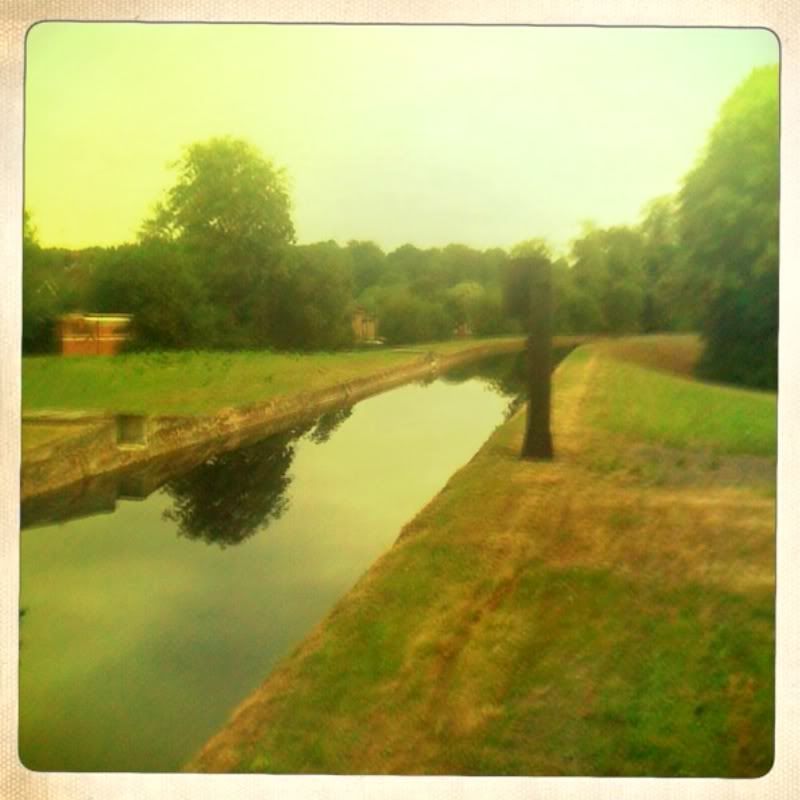 Right next to this is the first sign for the street: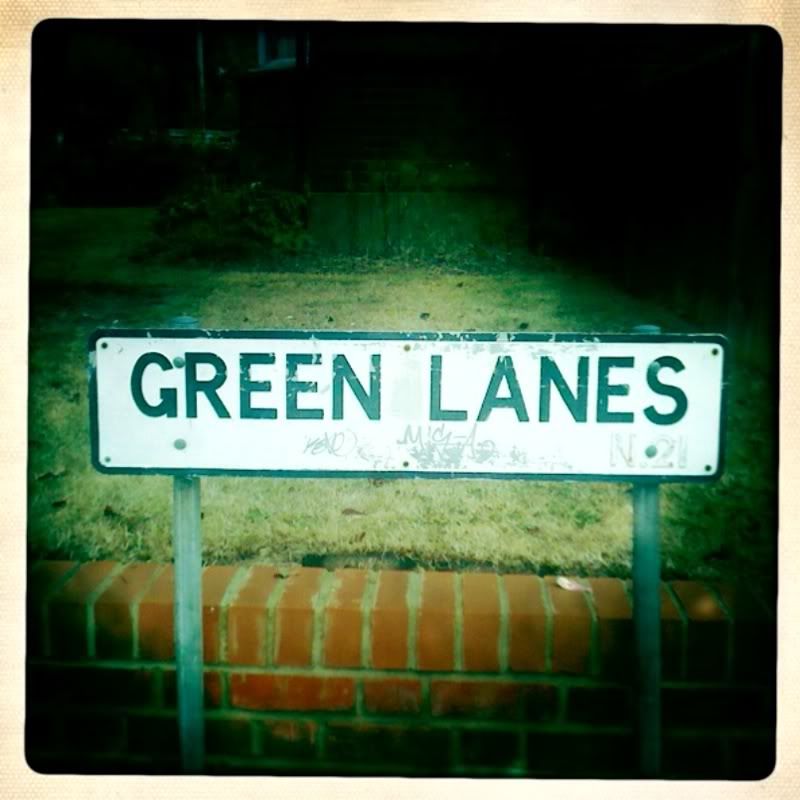 The 'green' theme continues with the first - or last, depending on your point of view - pub in Green Lanes, the Green Dragon: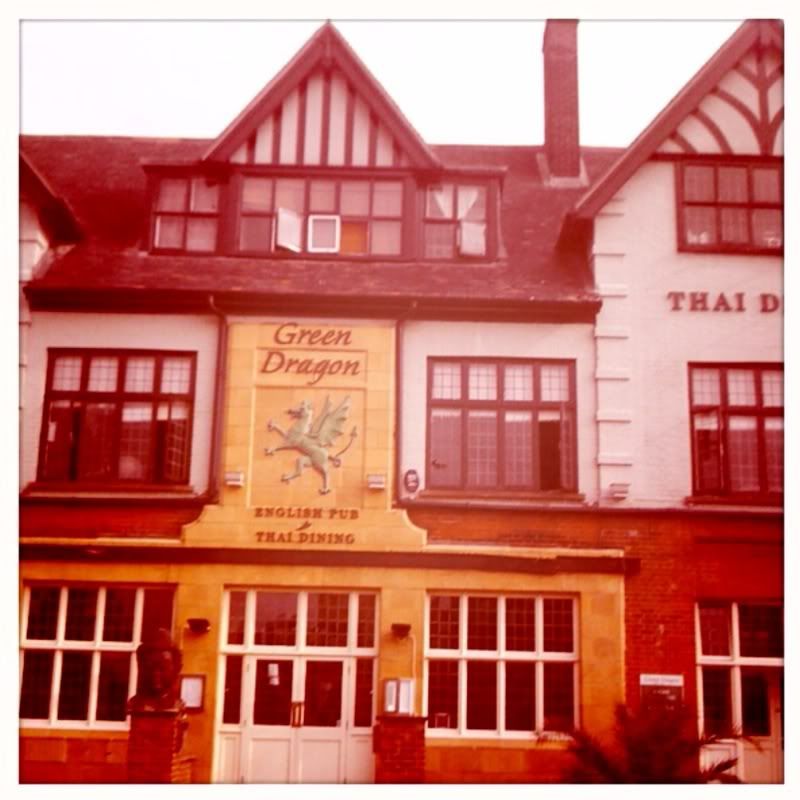 This is apparently the oldest pub in the area, and is reputed to have started in 1726. Legend has it that a few years after opening, a highwayman was caught on this stretch of road and was hanged on a gallows erected by the Green Dragon's front entrance.
Today its most notable feature, apart from the Thai food, is the fact that it's still host to one of these rather wonderful dying breeds - the old Jewish-owned seafood stalls that you used to get outside all manner of London pubs, but which are now few and far between: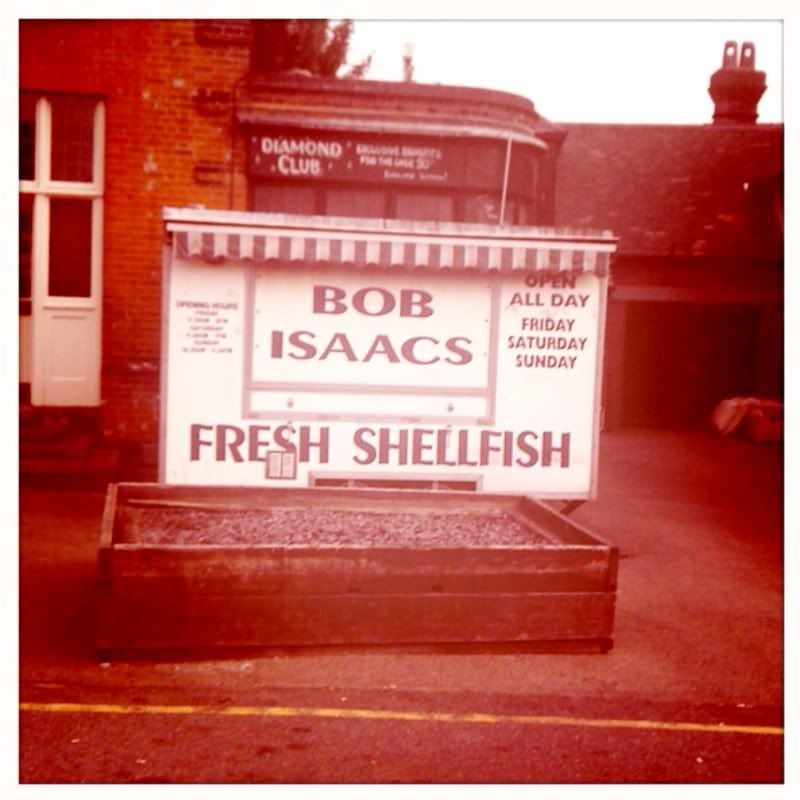 The first chazzer is an Oxfam: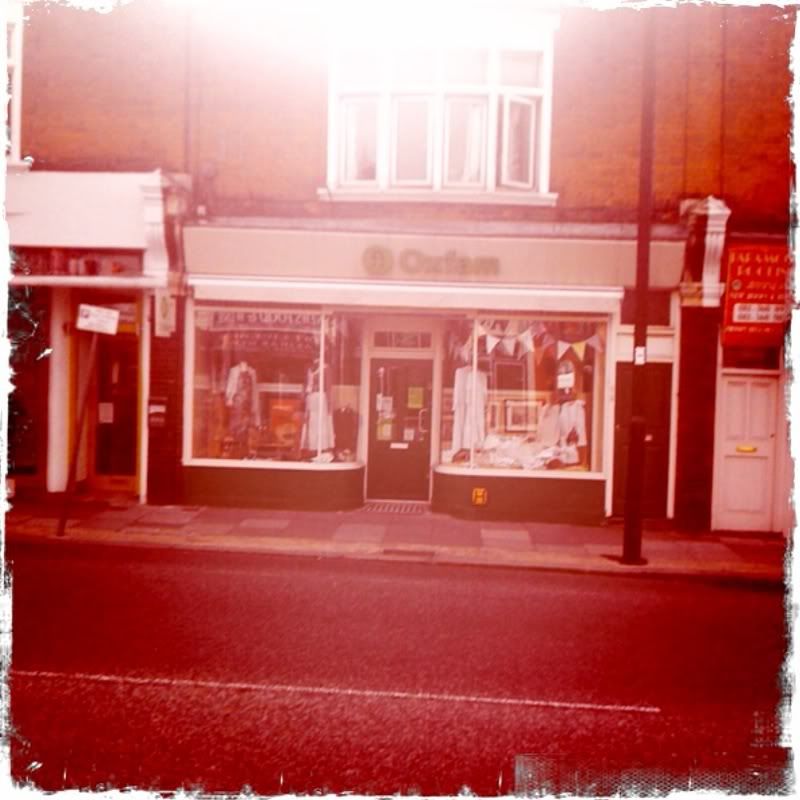 But I've arrived about half an hour too early, so I park up: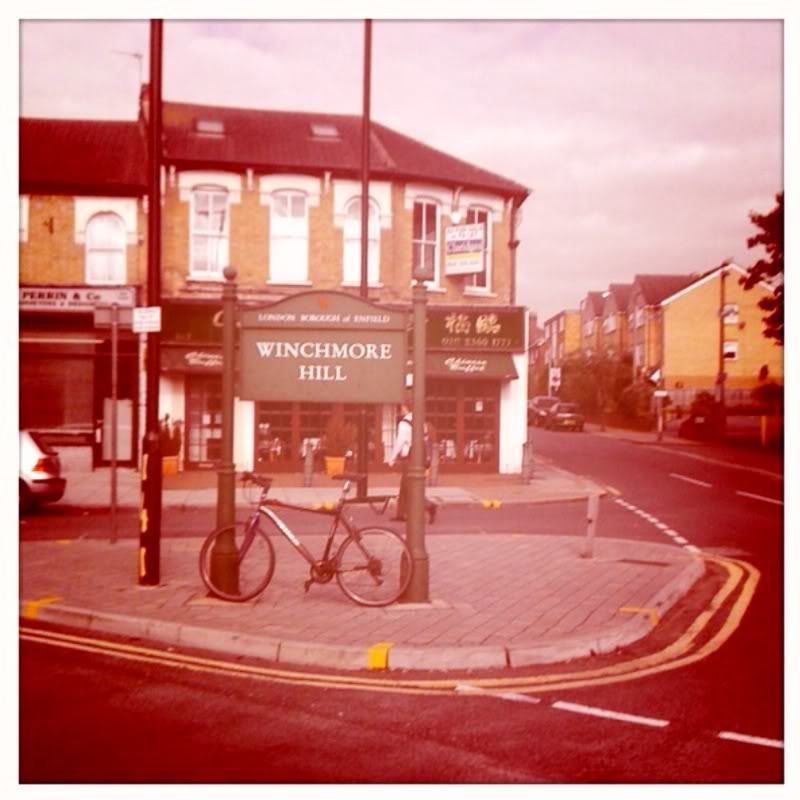 and head off over the road to this wonderfully named Turkish-run caff:
for a spot of nutritious breakfast: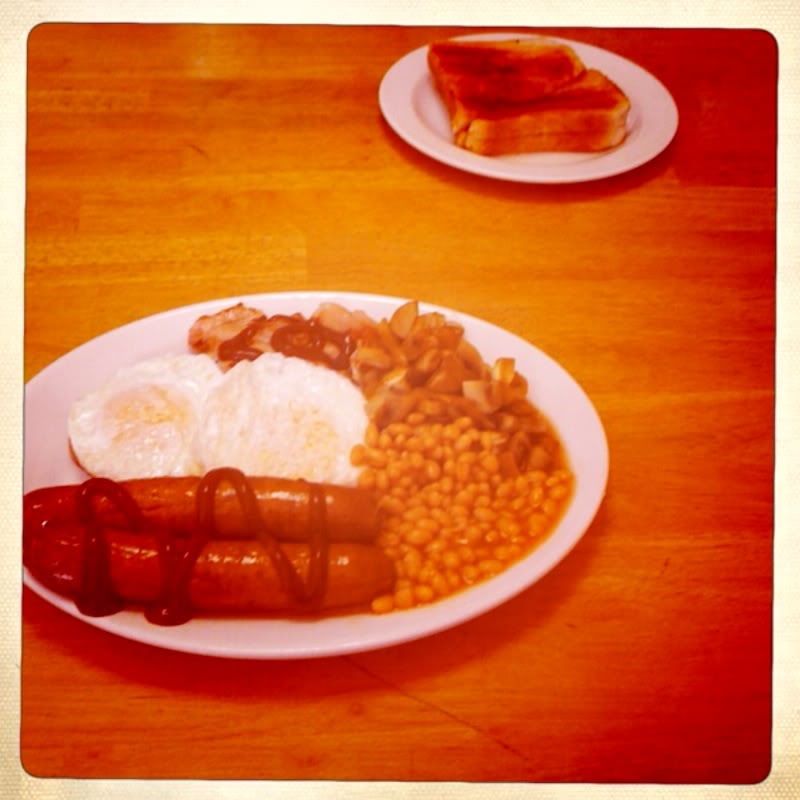 The Oxfam opens ten minutes late, at twenty to ten . . . and typically is totally devoid of records!
That's Winchmore Hill done.
En route to to the next area of shop density, I pass another lovely vista of the New River: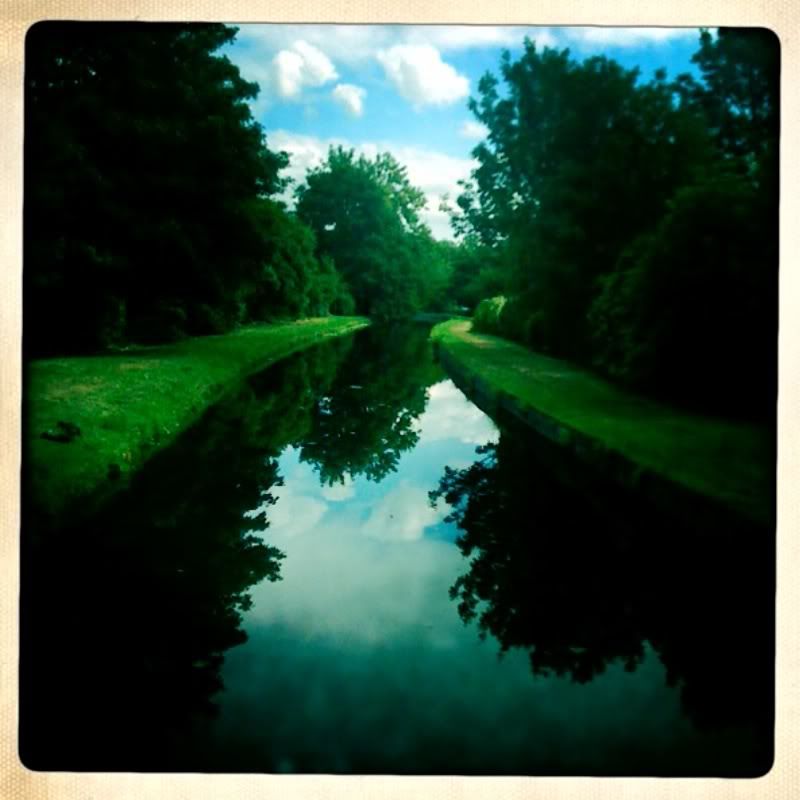 Next along the road is Palmers Green. I'm tempted to break the rules of the challenge by finally stopping off and doing this place properly: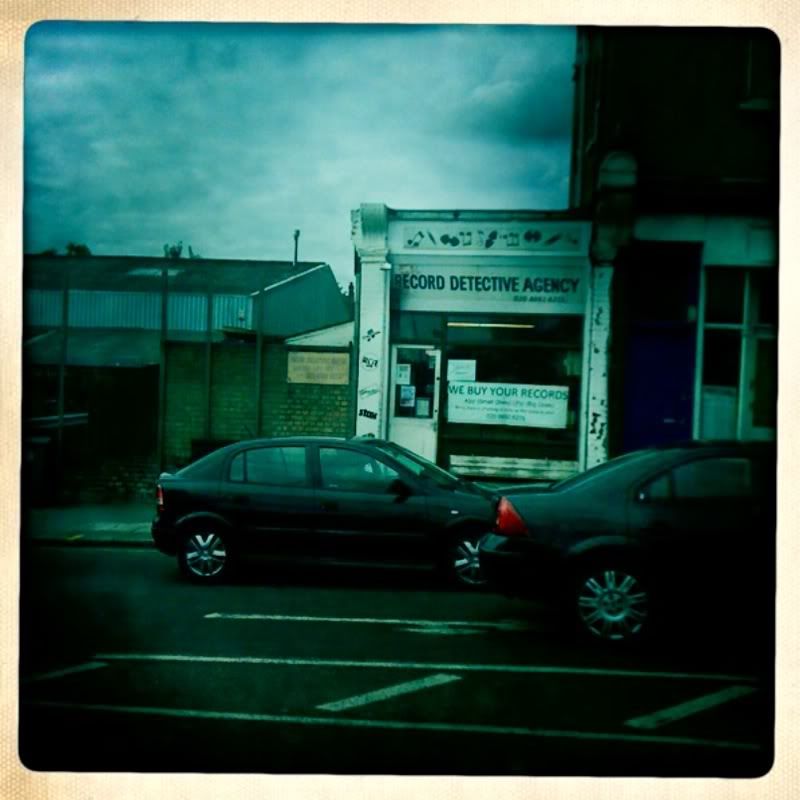 but it doesn't open till midday, and I can't hang around for two more hours on a full stomach. Instead, I admire the church over the road: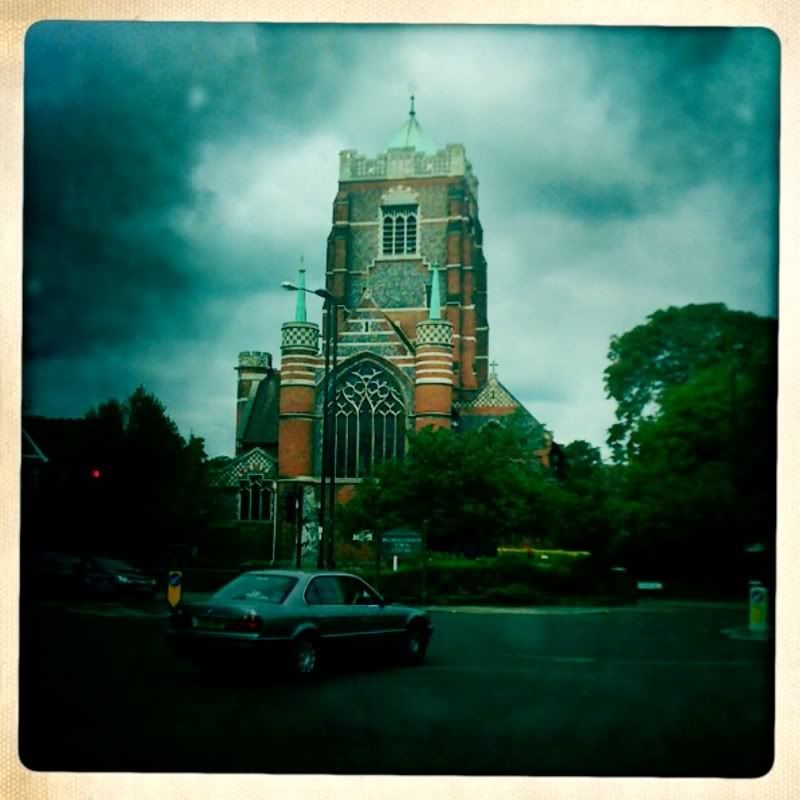 and move on to this place: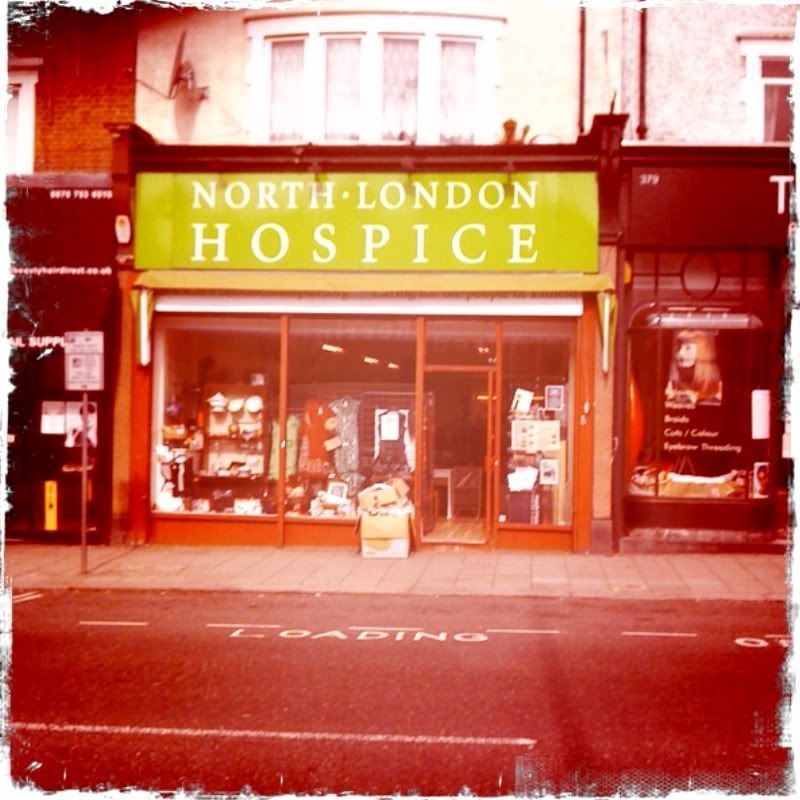 which has a fairly large box of records, and a very friendly owner who is pleased to see my looking through the vinyl:
The box is teeming with 70s Sikh boners, the vast majority of which I pass on as I've been burned by plenty of these before: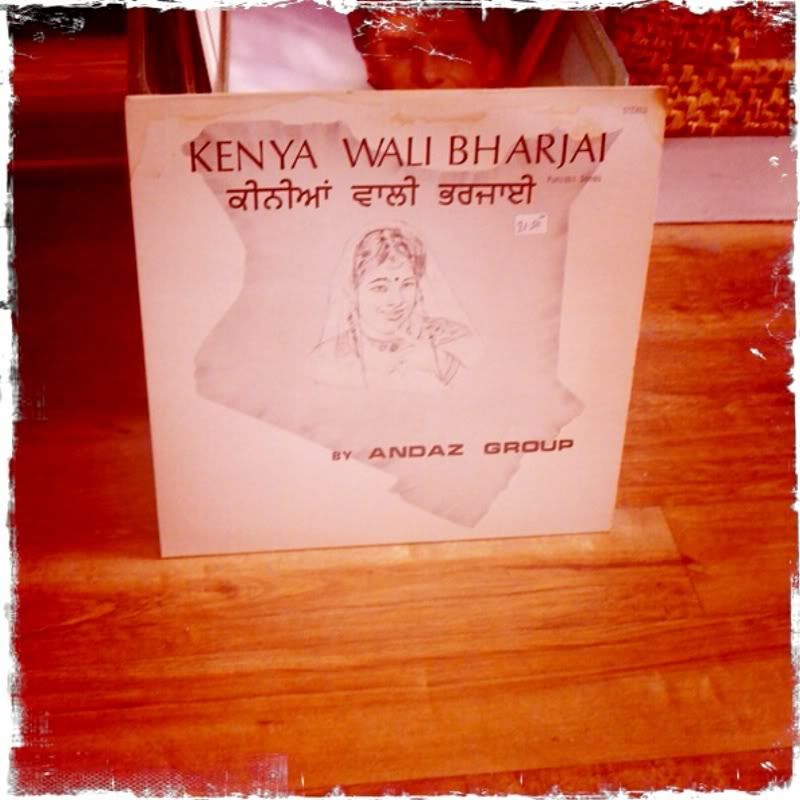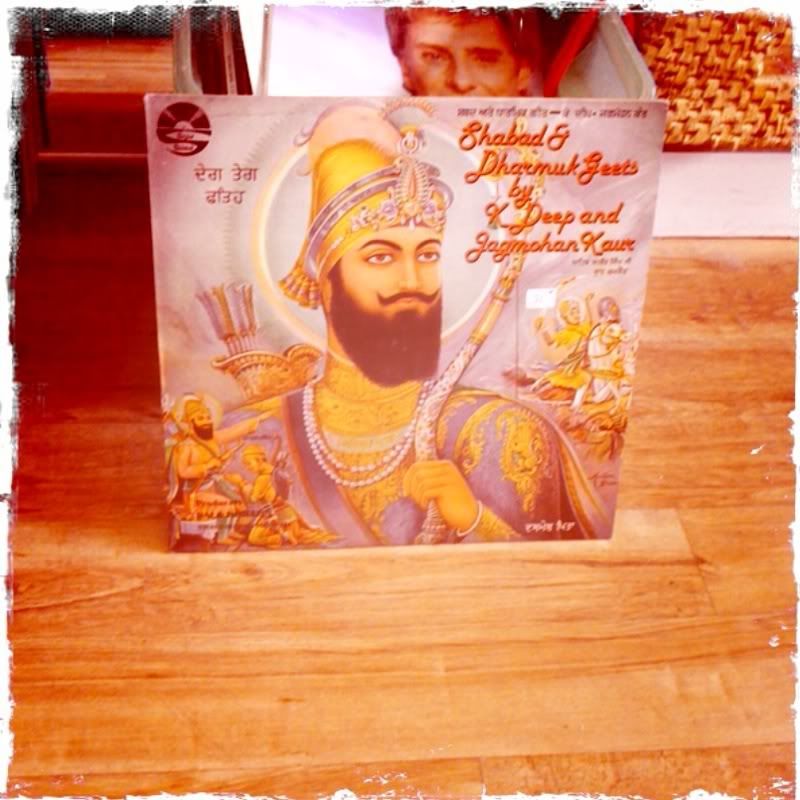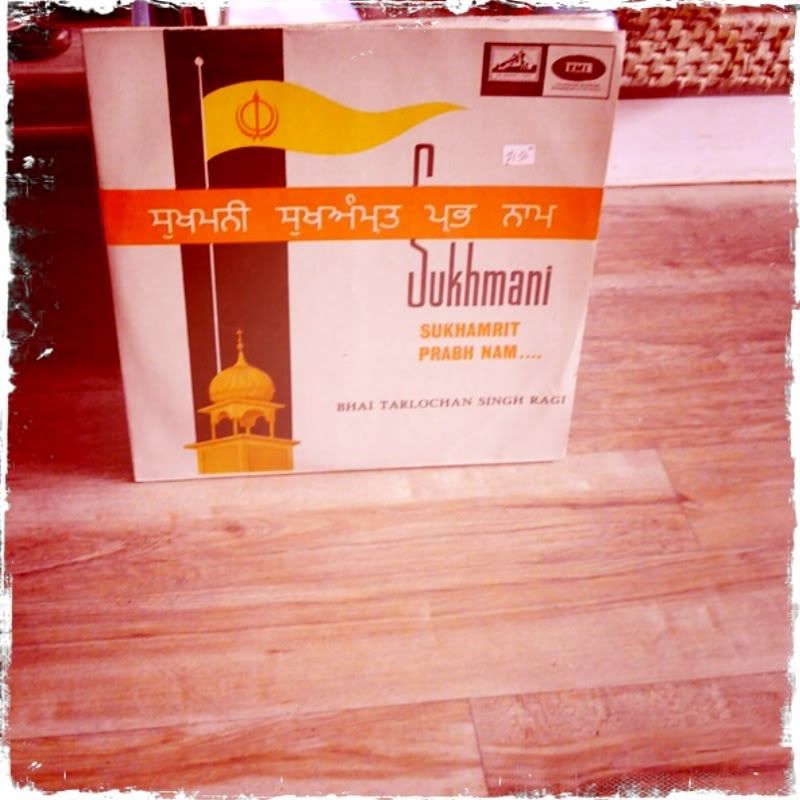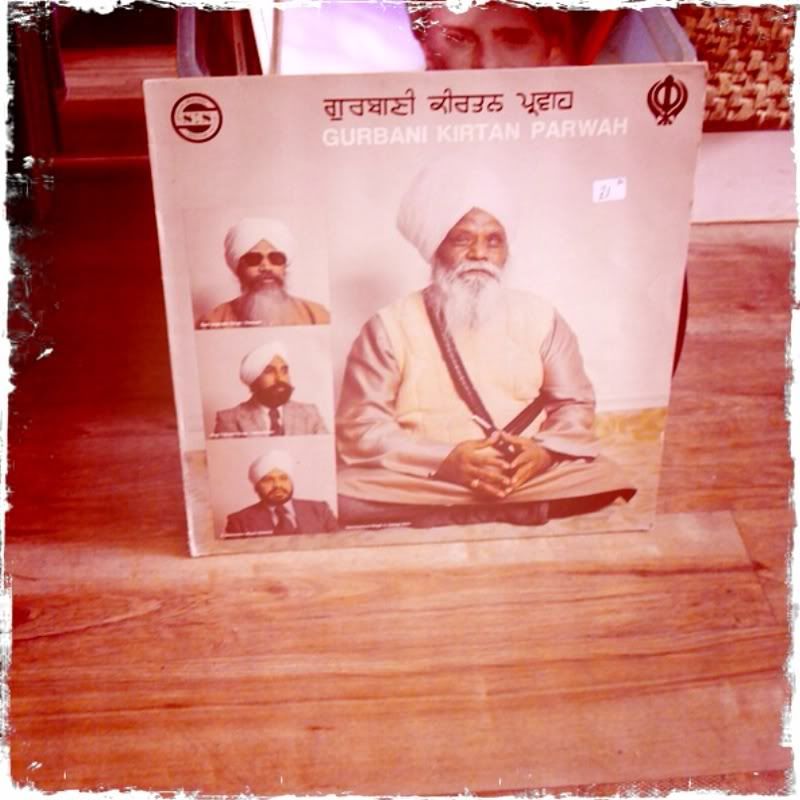 I am rather taken with the geezer top left in the last photo, though not enough to take a punt on it.
In the end, I opt for these two LPs, at a total cost of three pounds: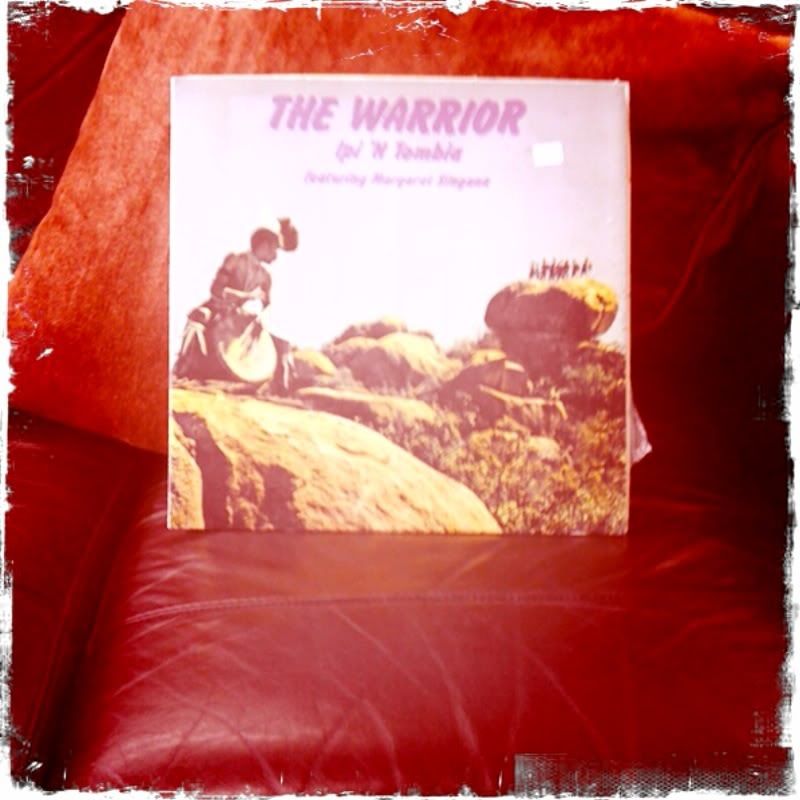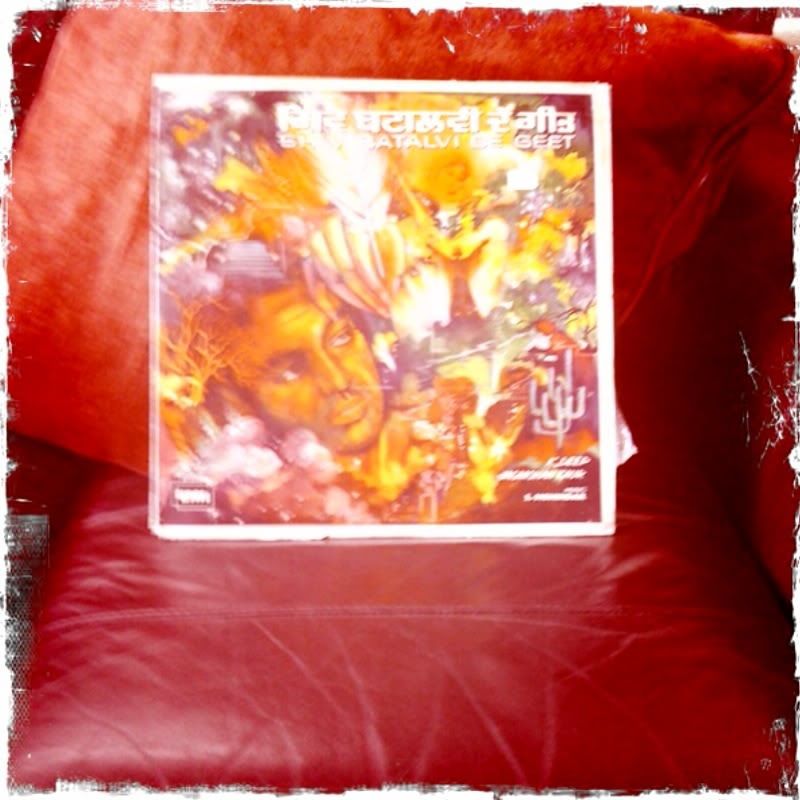 Palmers Green - or Palmers Greek as the local wags would have it - is a veritable hotbed of chazzerness, with these four very close together: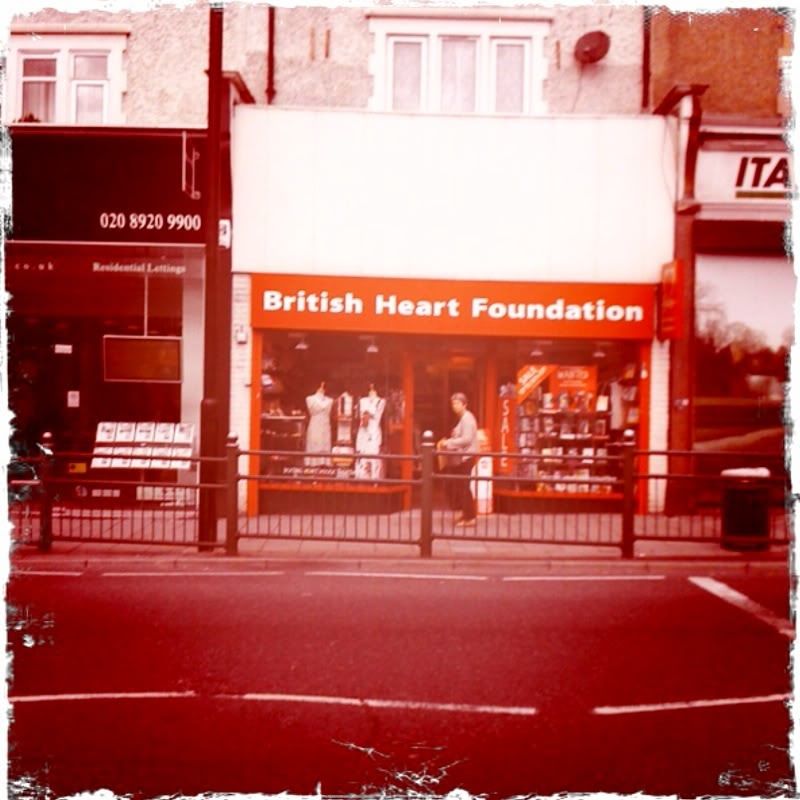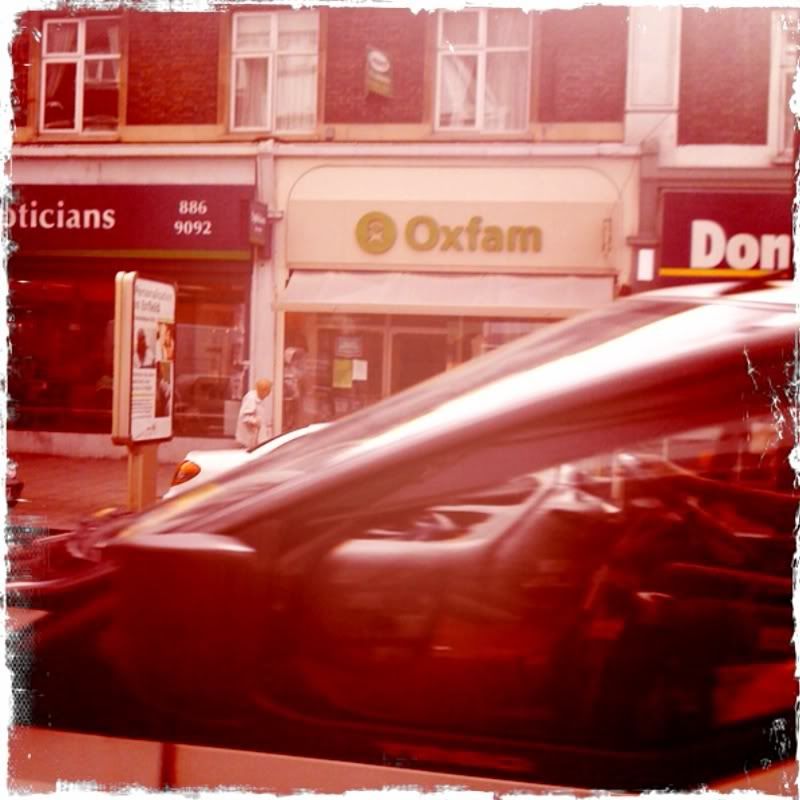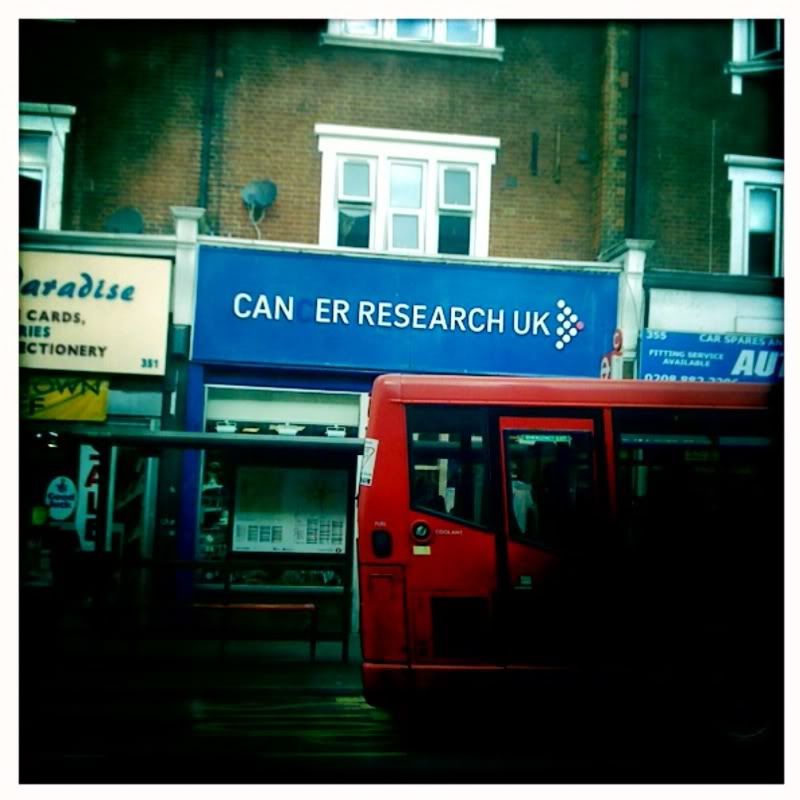 I like the idea of CANER RESEARCH very much and could suggest a fair few subjects for study if only they ask nicely.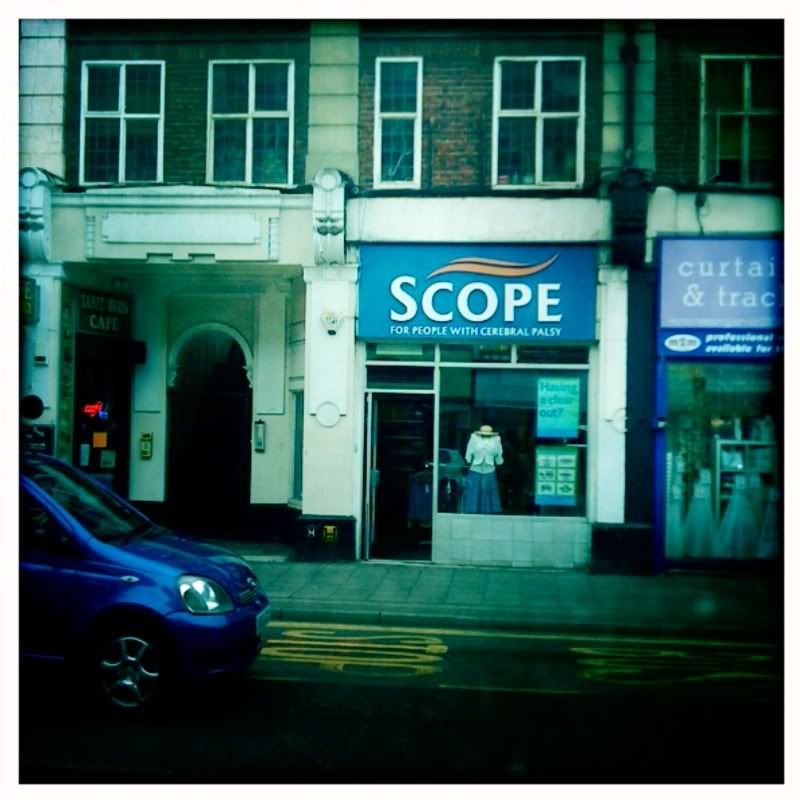 Will anyone find a smaller Scope on their travels this year, I wonder?
The Caner Research shop is home to a motley selection of Italian boners, all of which I pass on too: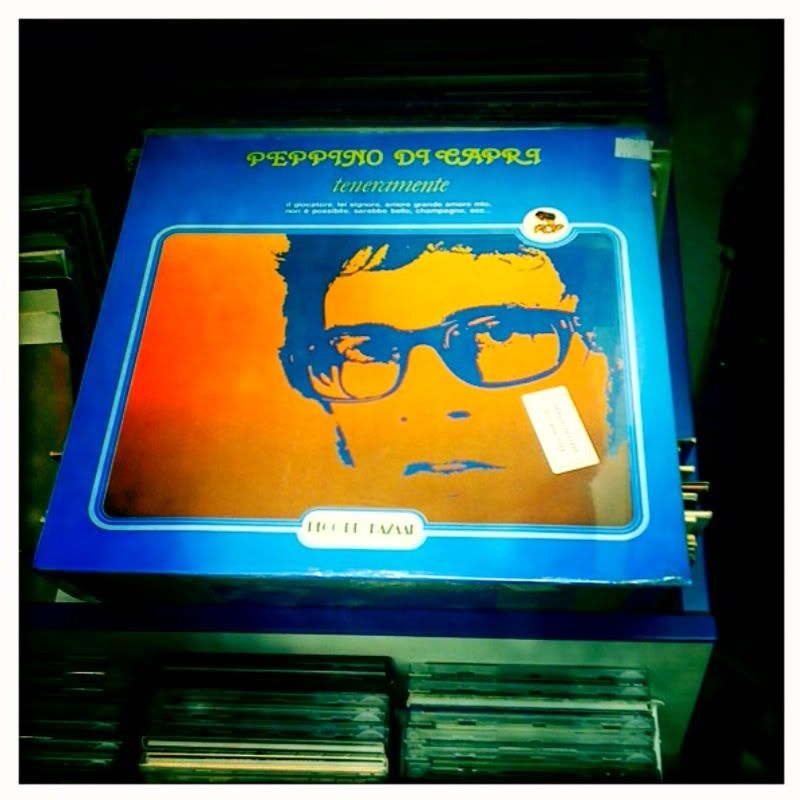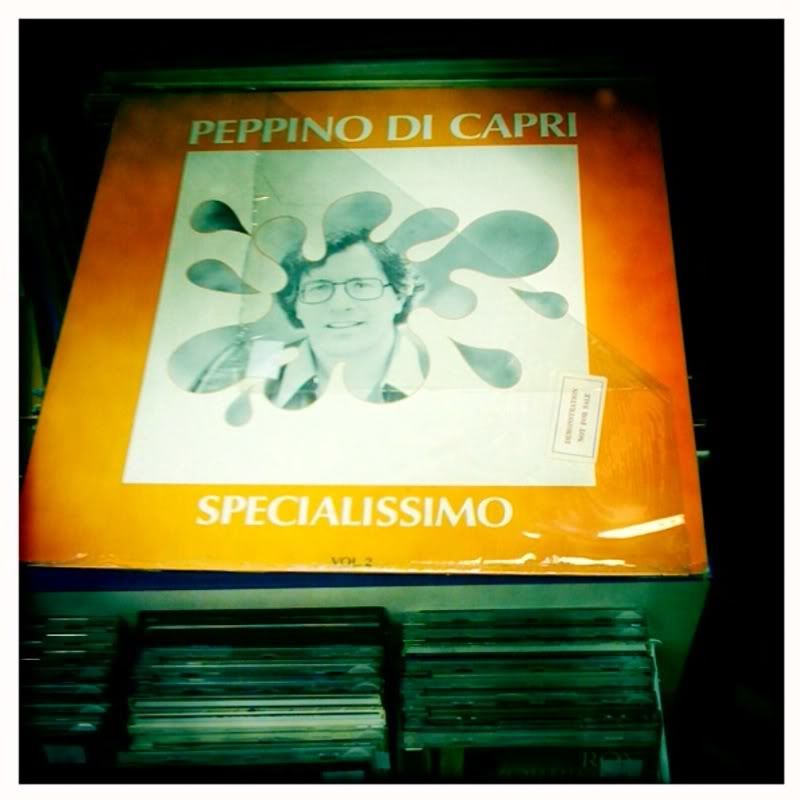 There's also a really good Red Cross shop on the main drag here, half of which is clothes and the other half is an excellent second-hand bookshop with a real range of interesting stuff: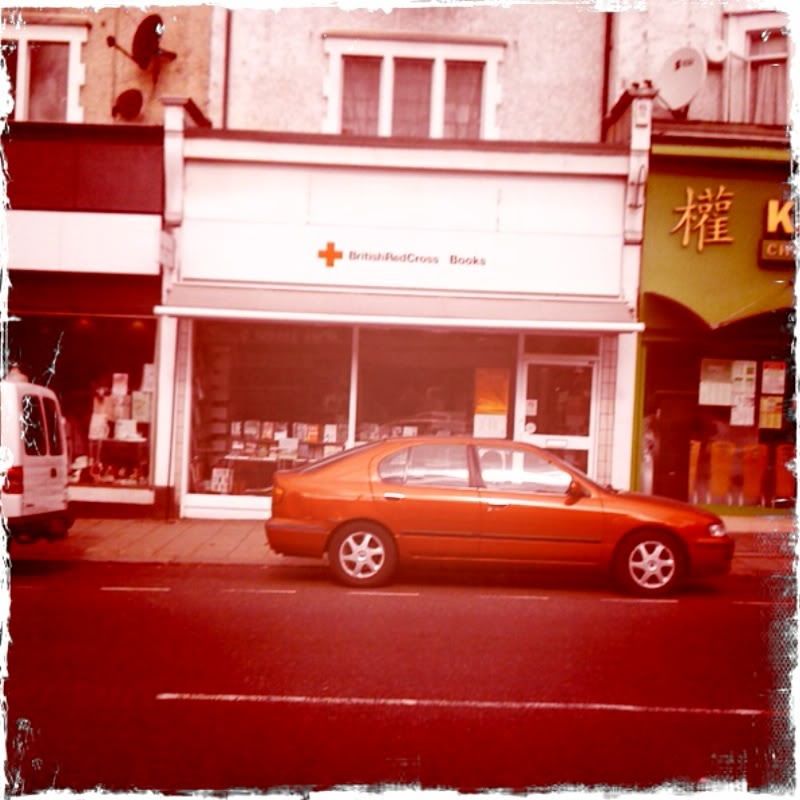 It does have a small vinyl section: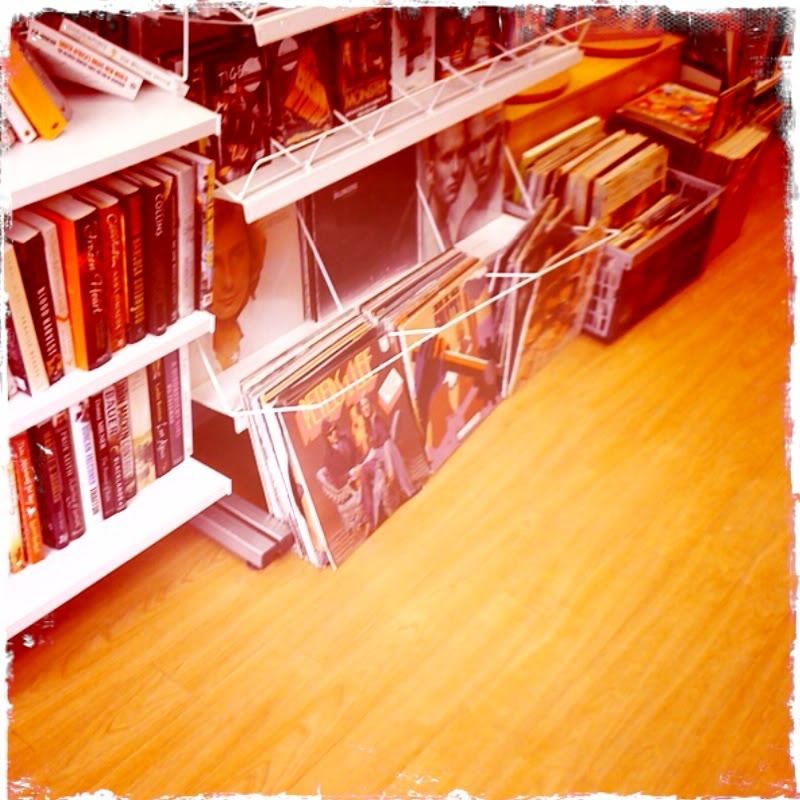 but it's dross of the highest order.
I stop to admire the view southwards from the railway bridge next to Palmers Green BR station.
In the distance there, you can see the radio transmitter and roof of Alexandra Palace.
Another half a mile or so down the road and I cross back over the North Circular Road, which for me always feels a bit like the dividing line between 'real 'line and the suburban outer reaches.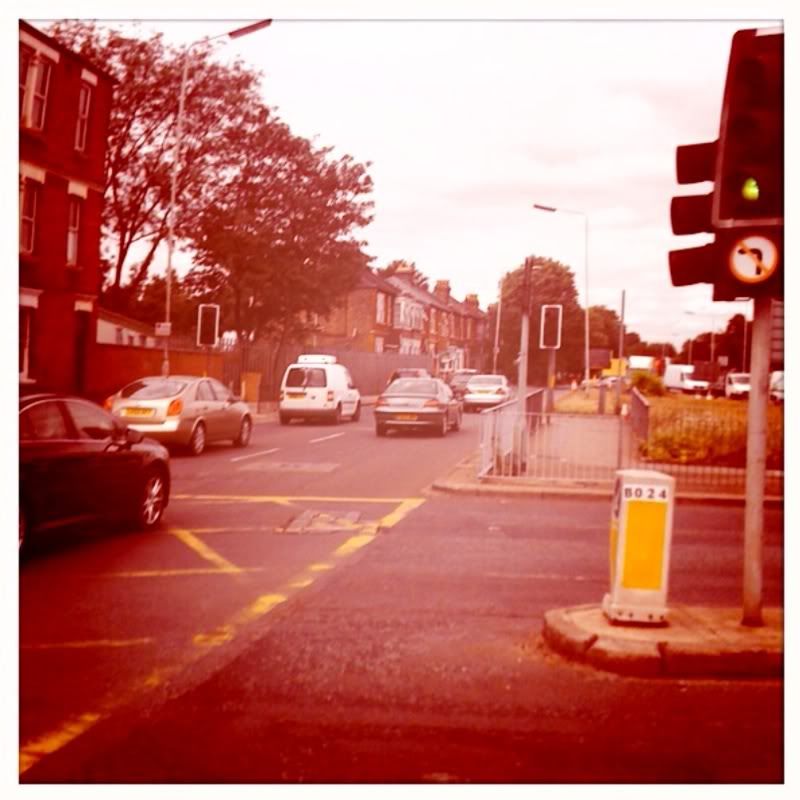 There's then a fairly lengthy stretch of nothing at all.
Part of my reticence about moving to the Wrong Side of Finsbury park was that it'd take me slightly closer to this shit-hole: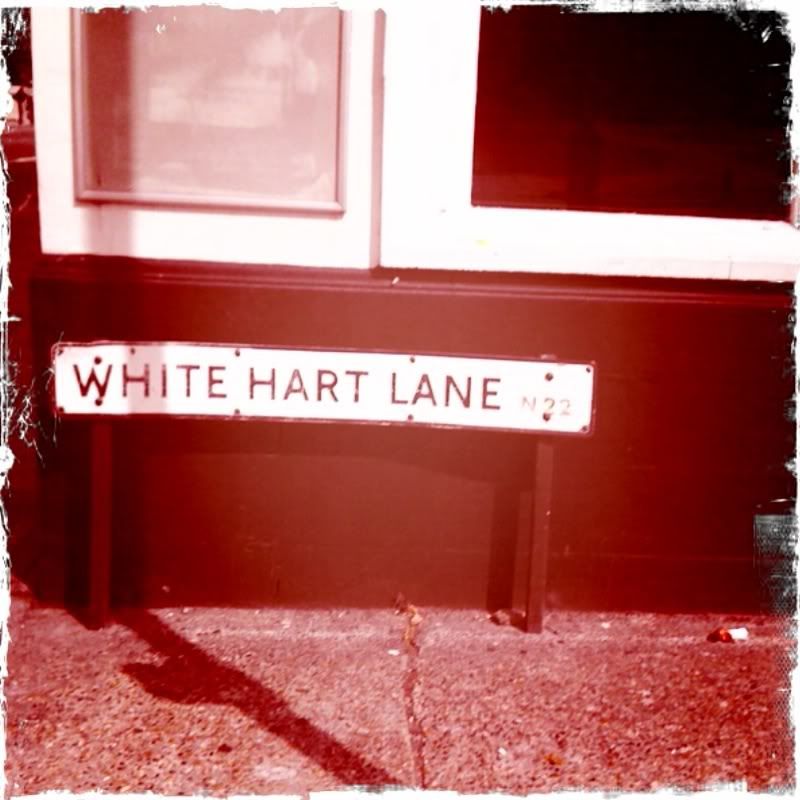 Just before you hit Wood Green underground station, there's this little place: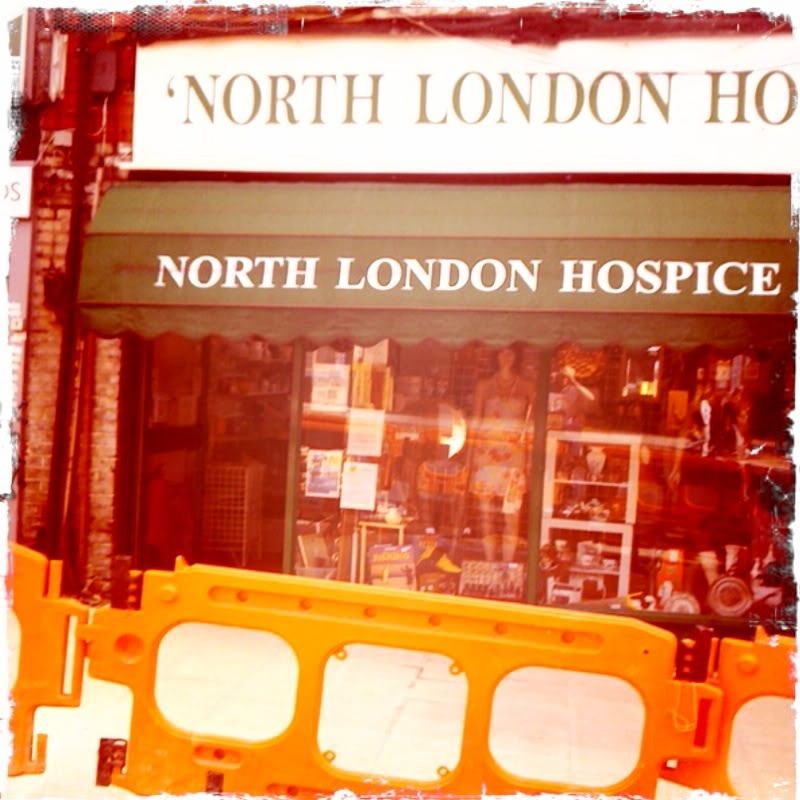 which had one rack of records, devoid of much of interest.
I did, however, find this, which looked interesting - sleeve only, though, of course!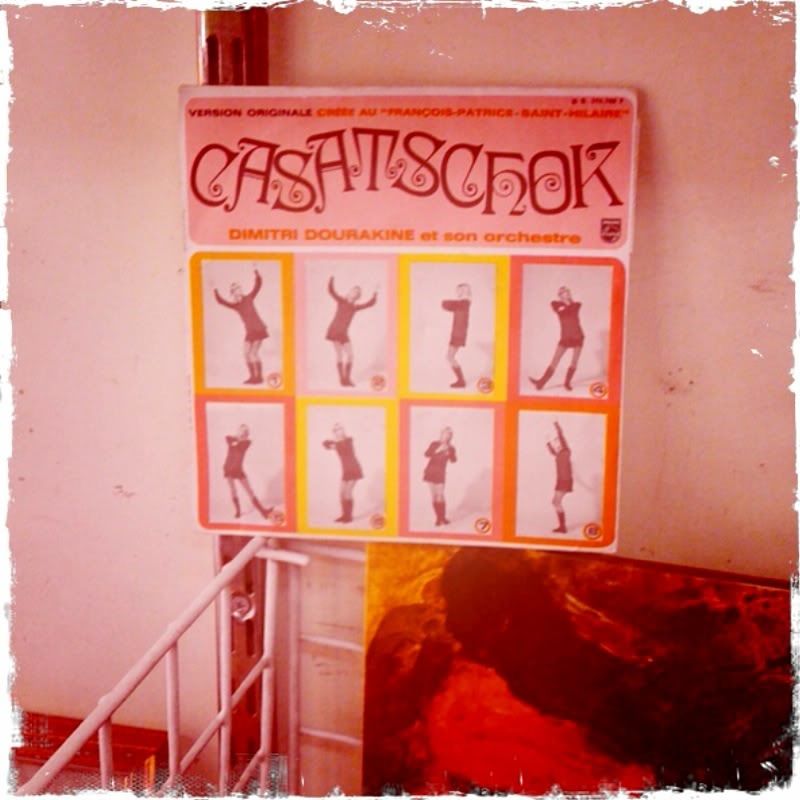 Wood Green must presumably once have been a green and wooded area, but today is an ugly mess of 60s urban concrete brutalism and latter-day chain store Clone Town misery: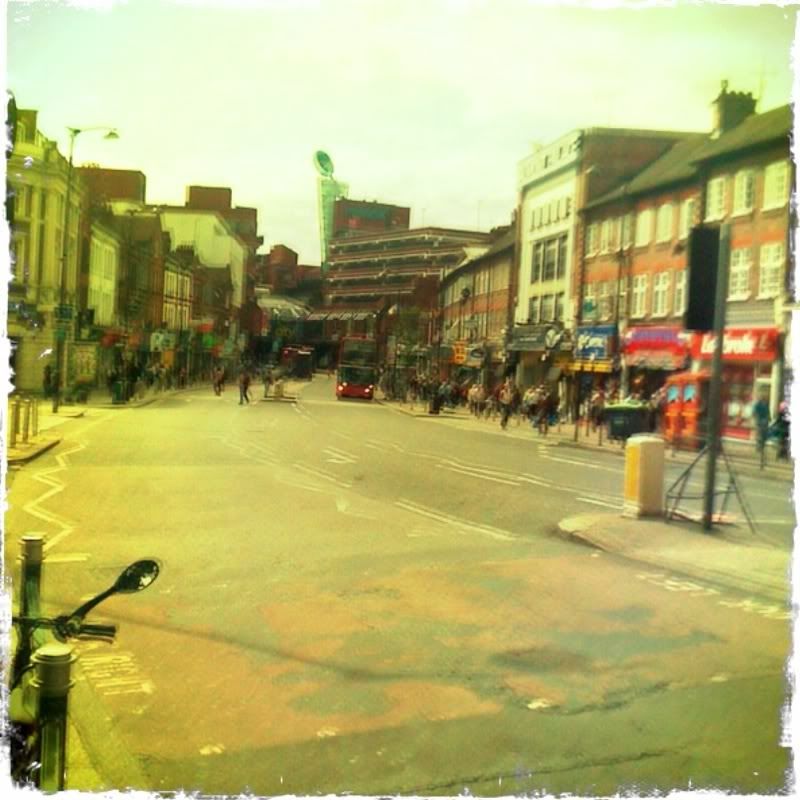 There is, mind you, an Oxfam near the station, which I neglected to photograph.
I did find this in there, though: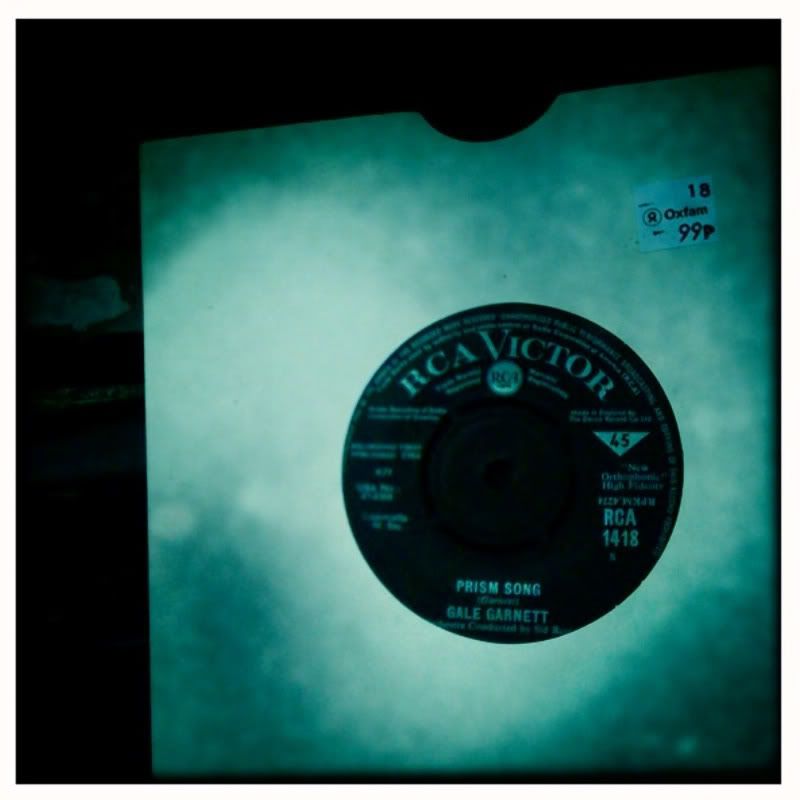 Gale Garnett is an interesting women, having moved from popcorn right through to full-on mindfuck psych with The Gentle reign.
The top-side is her big hit from the time:
http://www.youtube.com/watch?v=3kzeCjluvxU
It's pretty horrendous.
From here, it's through the evil arch of Wood Green Shopping City and down towards Turnpike Lane, where you come to this place: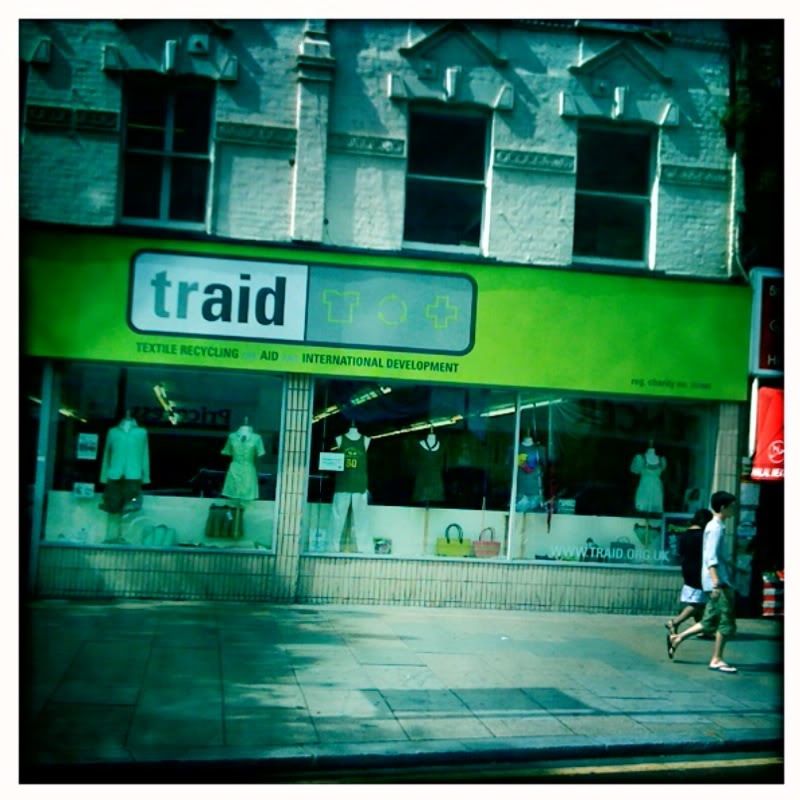 which is home to no records whatsoever . . . and this place: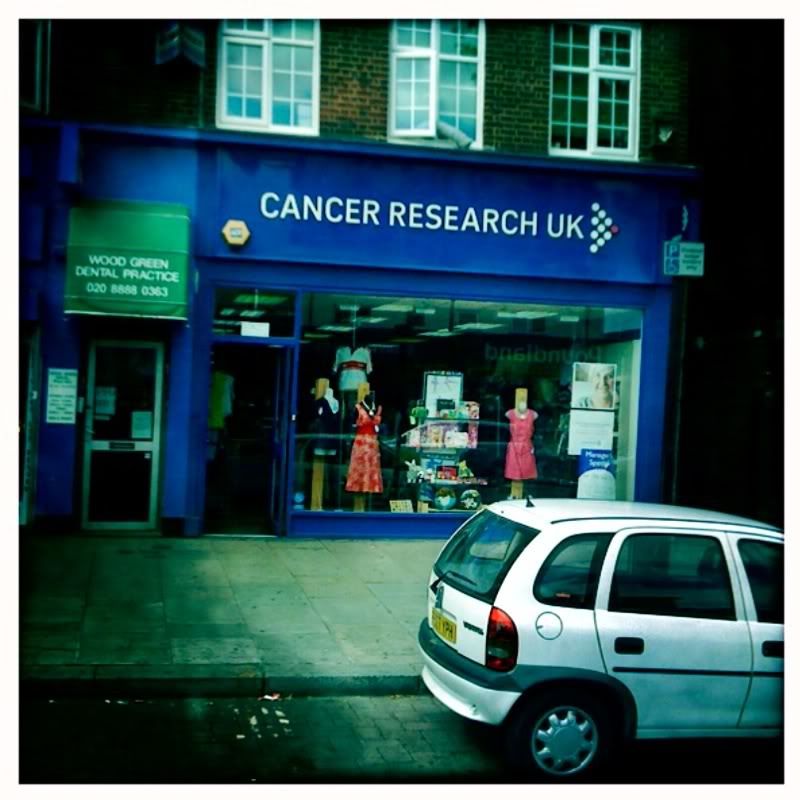 which won two prices: the most ridiculously overpriced stock of the day - Simon and Garfunkel LPs for £15-£20 a pop (including that mega-raer Bridge Over Troubled Water), Frank Sinatra chepies for £15 and so on . . . but also, sexiest shop assistant of the day as well (who I was too in awe of to dare photograph).
I then decide to take a slight detour and nip up Turnpike Lane to see if a weird little Islamic charity shop that always seems to closed is actually open today.
I believe Turnpike Lane was actually once home to a turnpike - a gate set across a road to prevent passage until a toll had been paid - and that this is where incoming rural herders paid their tithe to enter London proper on their way to market. These days, the road is mad selection of all manner of restaurants, shops, tat shops and so on.
Incredibly, my shop was open: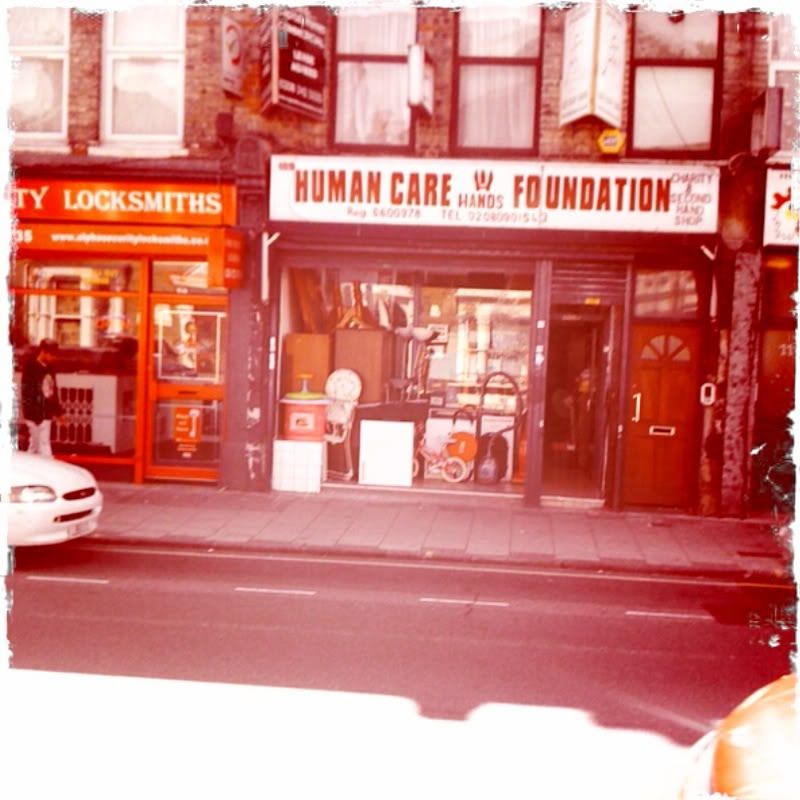 and even more bizarrely, it had a huge stack of Irish vinyl.
I was tempted by The Dubliners first, wherein they look most hairy, scary, lairy and whisky-soaked, but in the end opt for this, as touted recently in the VG+ / VV classics chart: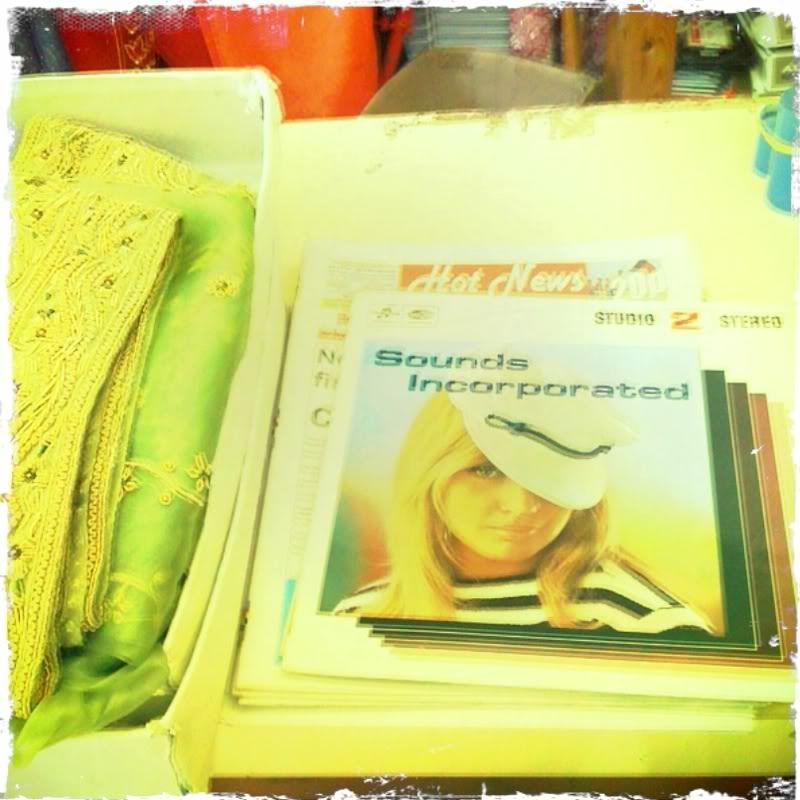 and then, against my better judgment, I give in and go for this as well, suckered in by the fact they cover Both Sides Now and Hey That's No Way To Say Goodbye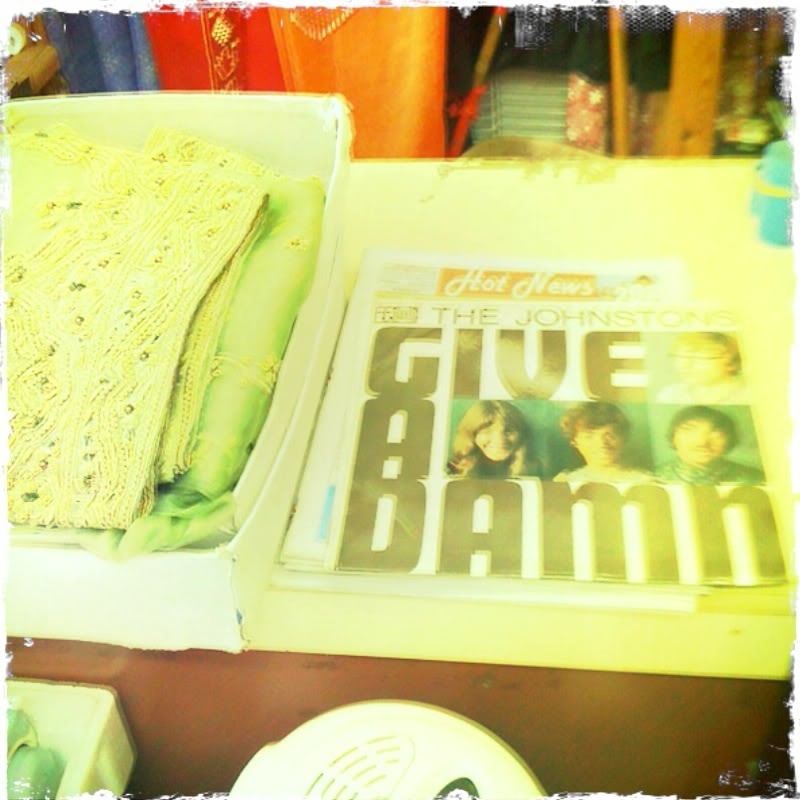 Given that I'm almost on home turf now, I decide to cut through the rather wonderful Harringay Passage.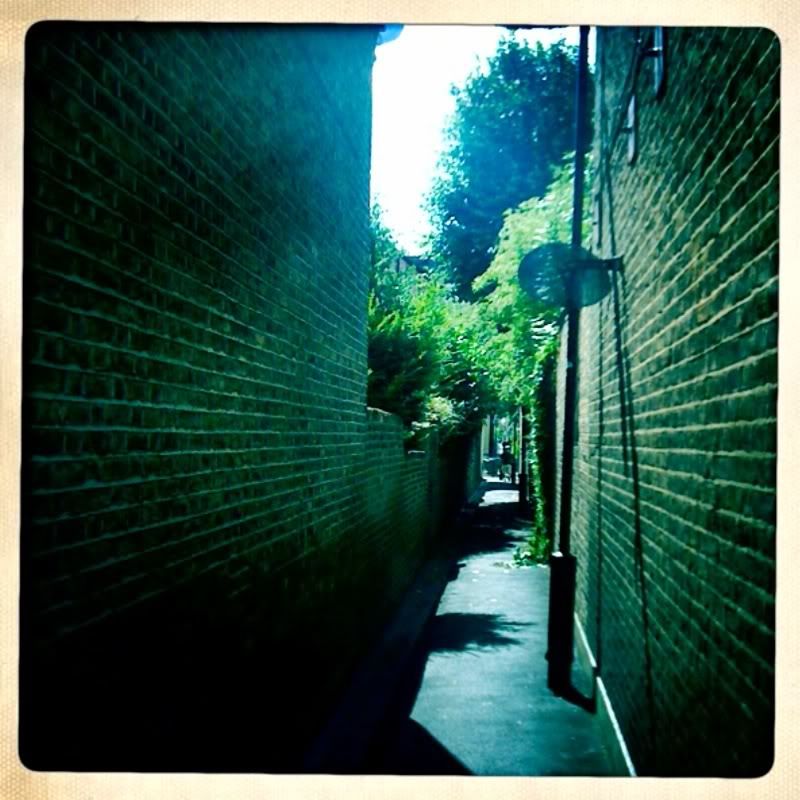 This is a pedestrian footpath that bisects all the roads on the west of Green Lanes that form the stretch known as The Ladder - for obvious reasons (see map below).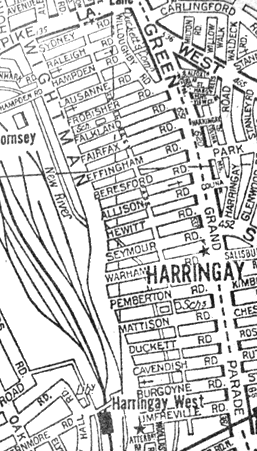 As this is my new immediate locale, I've become quite interested in trying to figure out why it is the way it is, and its actual history is fascinating, so please indulge me a little here, OK?
There will be more chazzers and shit records to follow, I promise.
The Harringay Ladder was built across land that was once the estate of Harringay House, which stood at the summit of the hill between Allison and Hewitt roads, now both part of The Ladder.
In 1880 the estate was open land with a sewer and the New River running through it.
Before the sewer was built, Hornsey had to pay Tottenham to dispose of its sewage in the river Lea.
In 1869, a local engineer was hired to devise a plan for improving the sewerage of the parish.
He designed and installed a major Outfall Sewer of the kind perfected earlier in the century by Joseph Bazalgette and as the streets were developed, nothing could be built over the sewer.
When Harringay Park was sold off and Harringay House pulled down, the Ladder streets were laid out in their place.
As the houses were built, the space over the Hornsey Outfall Sewer became a footpath.
Paving the passage started in 1887 and was completed three years later.
History lesson completed, I decide to nip home for a cup of tea and to recharge my iPhone.
TO BE CONTINUED