Saturday 14th September 2013
St Jude turns up on my doorstep at 8.15 with a long-time, zero-post, VG+ lurker in tow ! Cheeky b'stard just stands there and bare-facedly says it!
My thoughts in quick succession are :
Hate him with a passion.
Eye him suspiciously throughout the day but play it all friendly-like.
Rave and coo over records I know are crap and insist he buys them.
Play down any good / rare / Popsikeable records he gets to first then sneak back and buy them under cover of 'I'm just heading back to take a photograph.'
Content with this game plan we discuss the day. St Jude has decided we'll dig in East Anglia because it has the best chance of producing Quartz, a not very sought-after local school record that he wants really, really badly. Off we go then.
Our Suffolk spiritual guide Welc Fool informed us of an Emmaus centre at Ditchingham near Bungay and as we pull in we spot the Emmaus logo.
A helpful man there informs us there is
a room full of records
in the Convent nearby but they're short-staffed and we must return on Tuesday. Begging fails. Offers of cash are politely rebuffed but there's a chink of light…..there might be enough staff to let us visit this afternoon! Mobile numbers are exchanged.
Bungay
Bungay is a lovely little village 2 minutes from Ditchingham. Lots of antique shops, a church, a broken castle, a tiny market bandstand thing, restaurants and charity shops. Here's a flavour.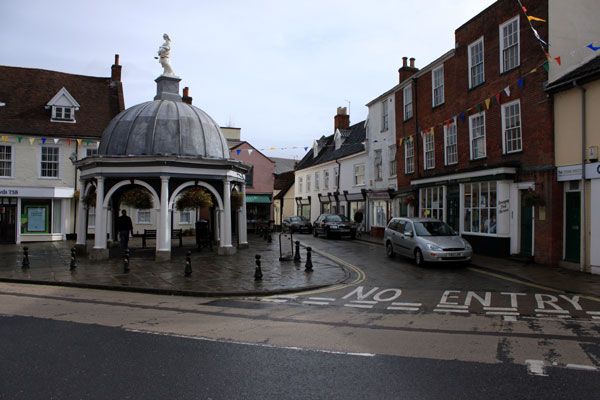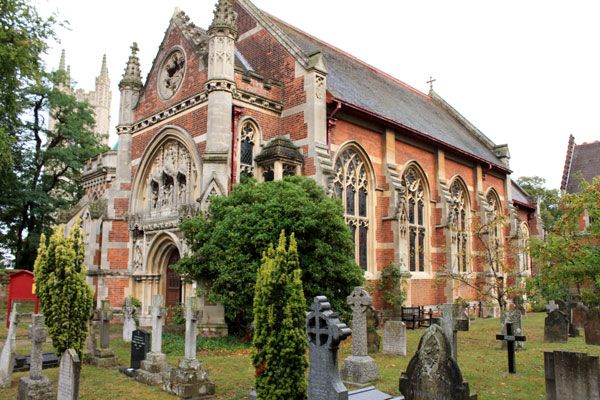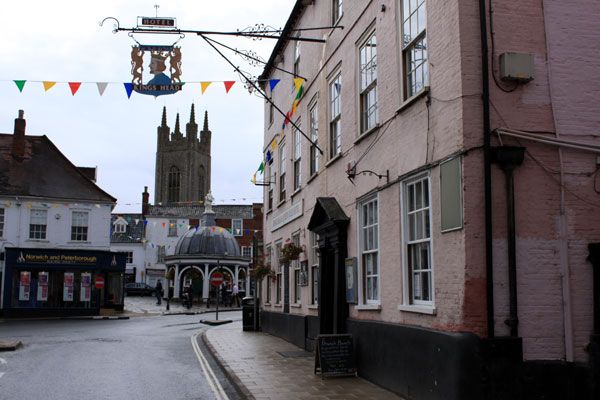 And here's a thing. Charity Shops with records! All of them. Some with lots. And cheap!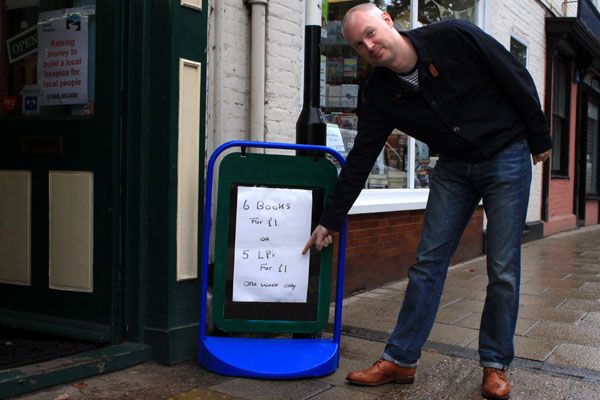 All charities have CDs too. I'm making a real effort in this area this year; Private Burns, 90s / 00s Pop CDs... blah blah blah... (stop yawning y'all). Lurker begins digging for records but surfaces minus pearls. Good.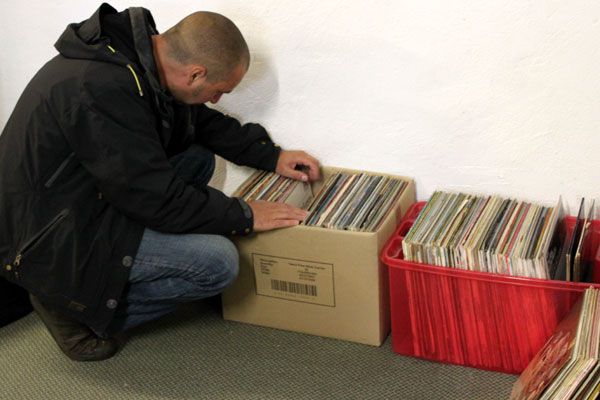 St Jude also passes on everything.
I pick up a lot of CDs here.
(Finds round up at the end)
We find
a stunning assistant
in the next shop. No photos unfortunately. Once our eyeballs returned to their sockets we looked again but no luck. The charity shop next door also yielded no records worth buying and I got some more CDs.
St Jude pondered a new pullover. Lurker just lurked around outside like they all do. The bastards.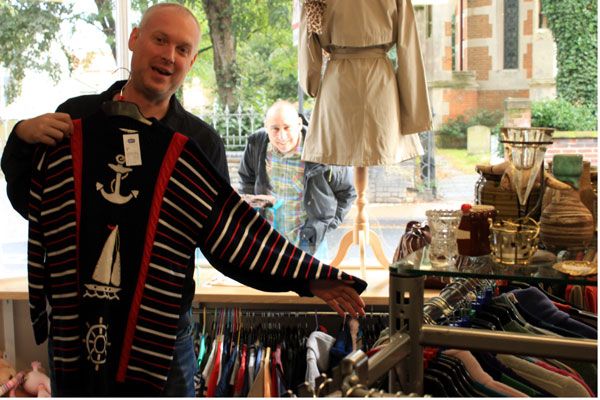 Another shop…still no records purchased. St Jude mysteriously lost his arms but found a book with his name in and I got some more CDs.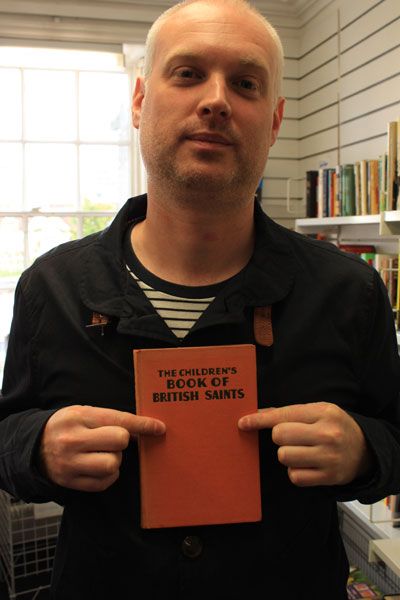 Next we headed for the bank that had converted to being a fancy cake shop and selling antiques .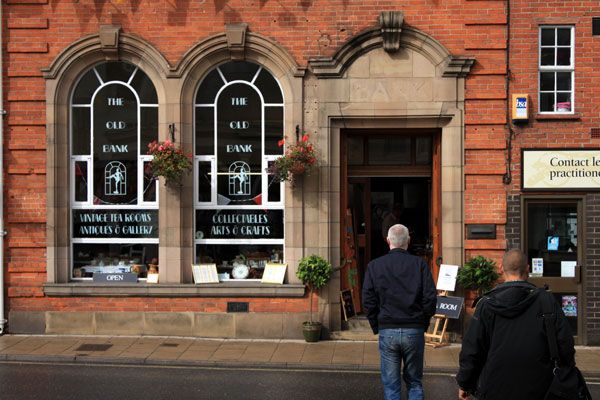 Spiritual guide Welc Fool told us there was an antique shop in Bungay that sold records. This wasn't it..but the old safe downstairs was still in situ and provided 5 sconds of fun as I tried to lose Lurker by getting St Jude to shut him in it.
A safe within the safe. Safe!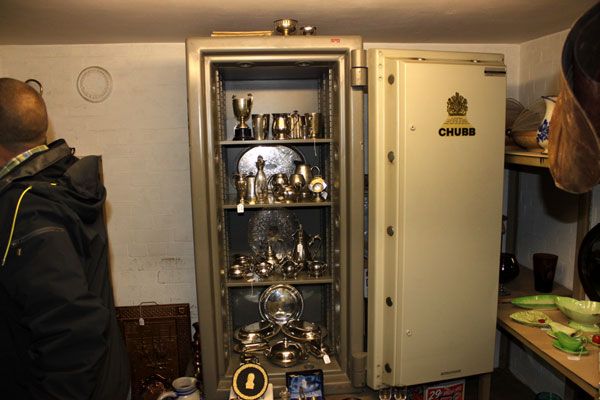 A further stroll past more converted banks...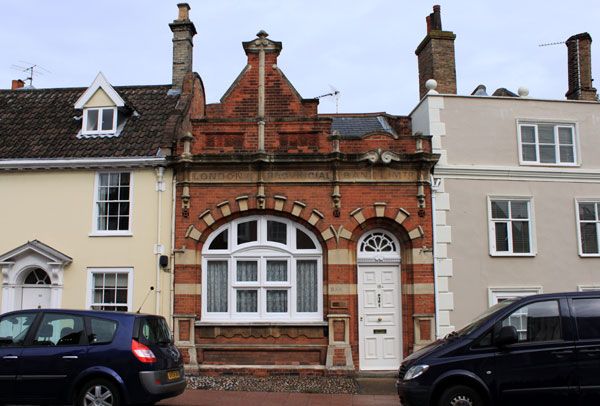 …garishly painted restaurants …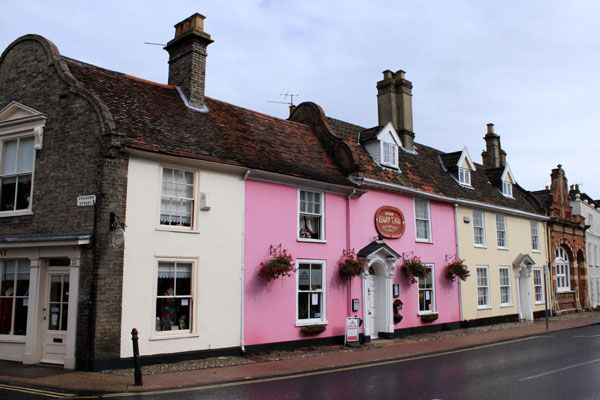 ....more antique shops...
...and helpful signs...
…leads us to the ominous-sounding
Black Dog Antiques
where St Jude's already record-less day is about to take a turn for the worse...
...back with the next instalment in half an hour...