It's that time again. Cover-sheets are down, shelves removed from the wall, paint at the ready and an urgent reassessment of the space required in the bedroom is imminent.
To this end, the more stuff I can shift in the next two weeks, the better.
I'm sure everyone knows the drill by now, but just to clarify:
Shall we say that this is primarily for Forum Members with a minimum of 50 posts? Cuts out the lurker phenomenon eh?
Please make your choices known within the thread, then wait for me to get in touch with your postage costs (which will be as low as possible as I've got a load of spare mailers to recycle). At that point, I'll provide my Paypal ID and we can tie up the loose ends.
I don't think it's worth extending this 'offer' to non-UK bods as you'll end up paying as much as 10GBP for what are pretty inexpensive records.
Pretty sure everything's in very decent condition, but I will check before sending as I don't want to knacker anyone's stylus.
Sorry that this is a random way of doing this and it's just down to luck and whether you're checking in at the time. We've yet to find a perfect way though, so here goes:
Light jazz moves. Nice.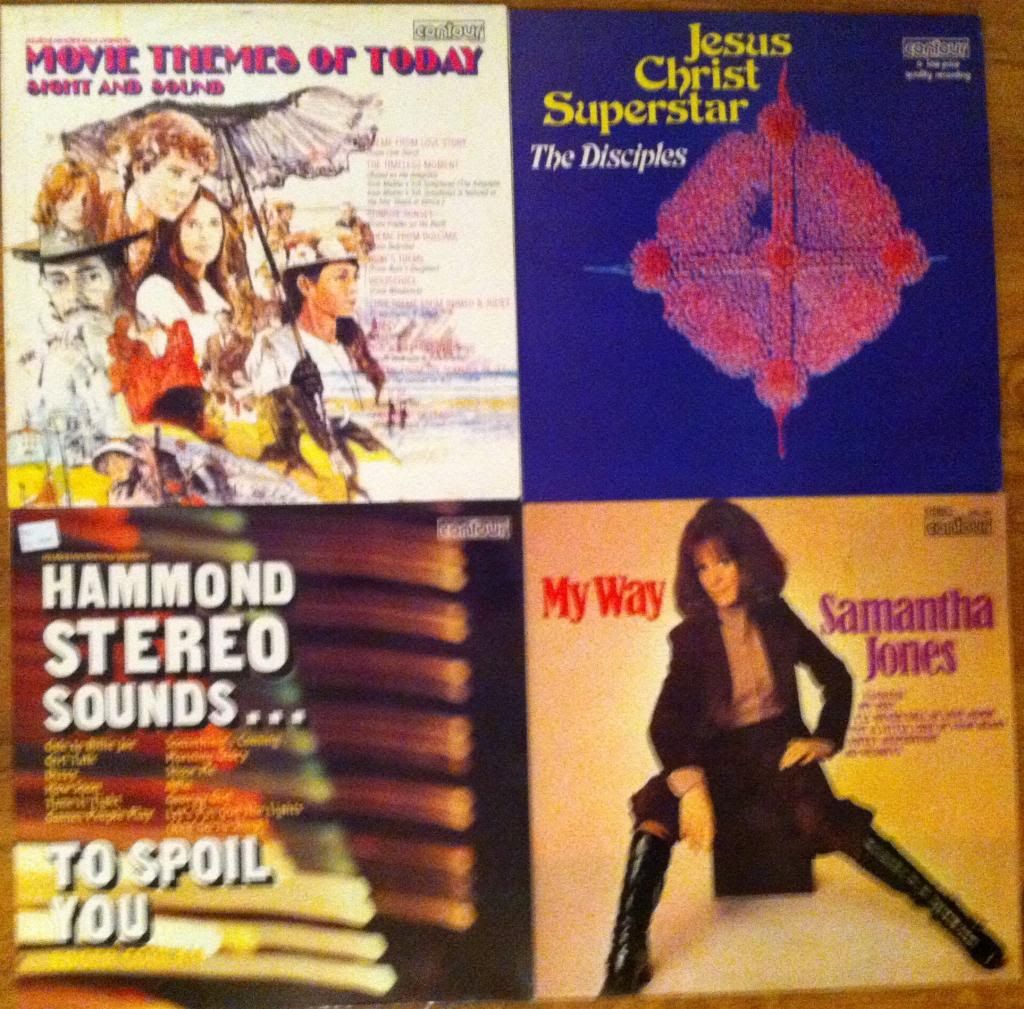 Contour frenzy.
70s glam weirdness biz.
MFP frenzy.
Canon fodder.
Canon fodder (redux).
12" = Harry Thuman 'Underwater'. 7" = Cozy Powell 'And Then There Was Skin'.
Canon fodder III - The Offloading.
Tagline = "Oooooofff!!" (You have been warned. Fromage alert.)