One of mine is
Swiss Mountain Music
which I picked up in a charity shop long ago for the epic pipe smoking and alphorn cover. A major bonus was the picture of the band with the accordion playing polar bear on the rear of the cover.
So far, so comedy, and it got filed next to Will Glahe's Percussive Oompah and the like as generic Oktoberfest fare.
Some years later, scrabbling for space and rearranging shelves, I ended up sticking it on for no particularly good reason. And my tastes have clearly shifted, because the opening "Alphorn With Cattle Bells" blew me away - an amazing, hypnotic atmosphere instead of a source of smirk. Elsewhere there is beautiful, angelic yodelling ('Appenzeller Yodel' and 'The Listener' in particular, with chorus and jingling accompaniments are pure magic). While not everything on the record escapes oompah taint, I absolutely love those elements of it that feel like genuine field recordings (whether that's true or not is moot).
I got a fever, and the only prescription is, more cowbell.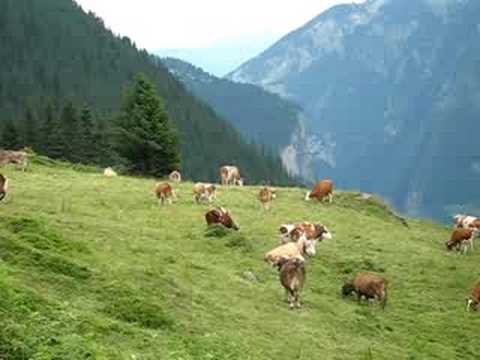 Bet there are loads more interesting things on the shelf...