Gradually clearing the top of the Expedit, so that I can lazily shove some other shite up there!
Most of you are familiar with the 'rules'. But I'll give a quick run through anyway.
* Please indicate your choices within the thread, so that folk have an idea what's gone.
* You're just paying for a mailer (I've just ordered some new ones) and whatever Royal Mail decides to leech from you
* There may be one or two LPs that are less than excellent condition. But they FREE OF CHARGE! Always makes my arse laugh when someone PMs me to ask about the condition of summat they're not paying for.
* I've no beef with overseas folk, so feel free to get in touch. The reason I've preferred to limit it to UK only in the past is that the postage fees have become (in my view) prohibitive and, on occasion, our chums on the mainland understandably back out when they realise how much it will cost to receive some charity shop fodder (the downside is that this deprives a UK bod of a shot at same items).
* Wait until the dust settles and I'll get in touch to let you know what to Paypal me.
So, here goes:
Let's start with an array of canon fodder.....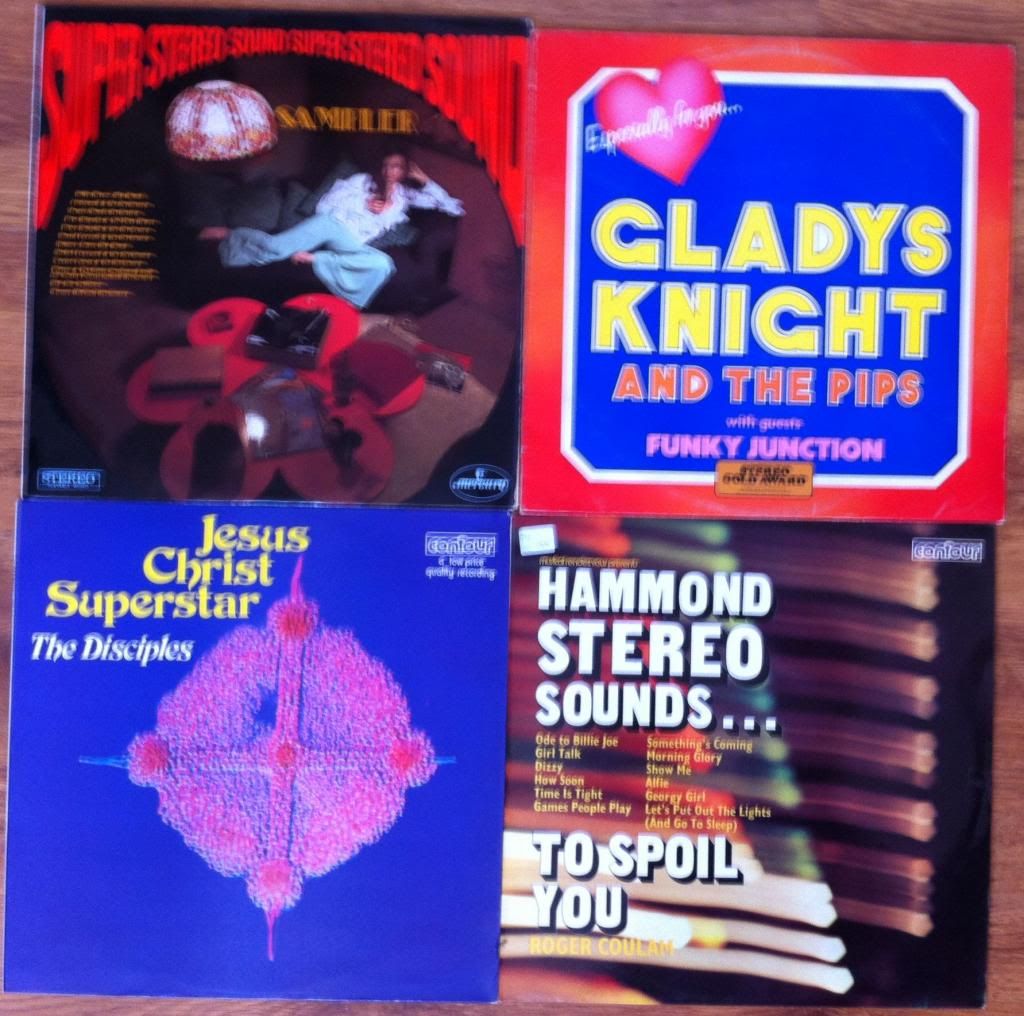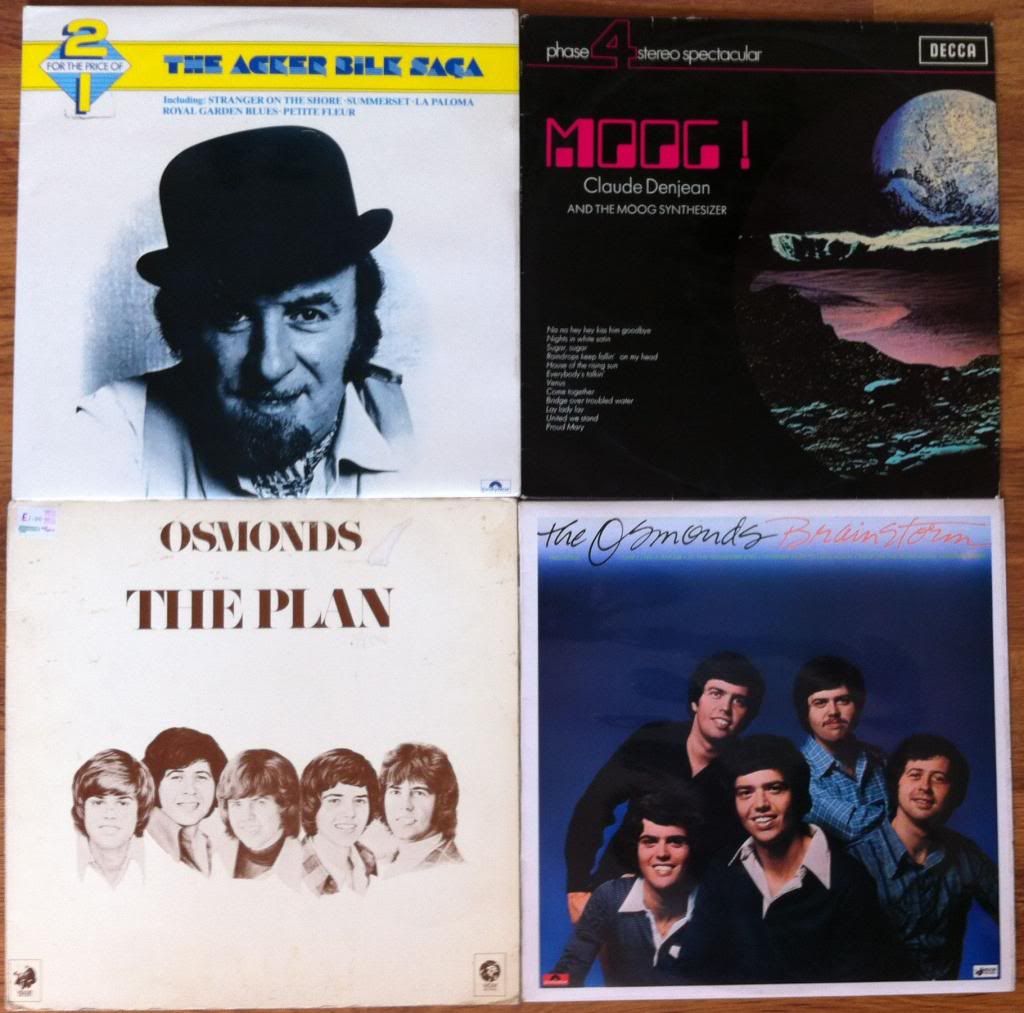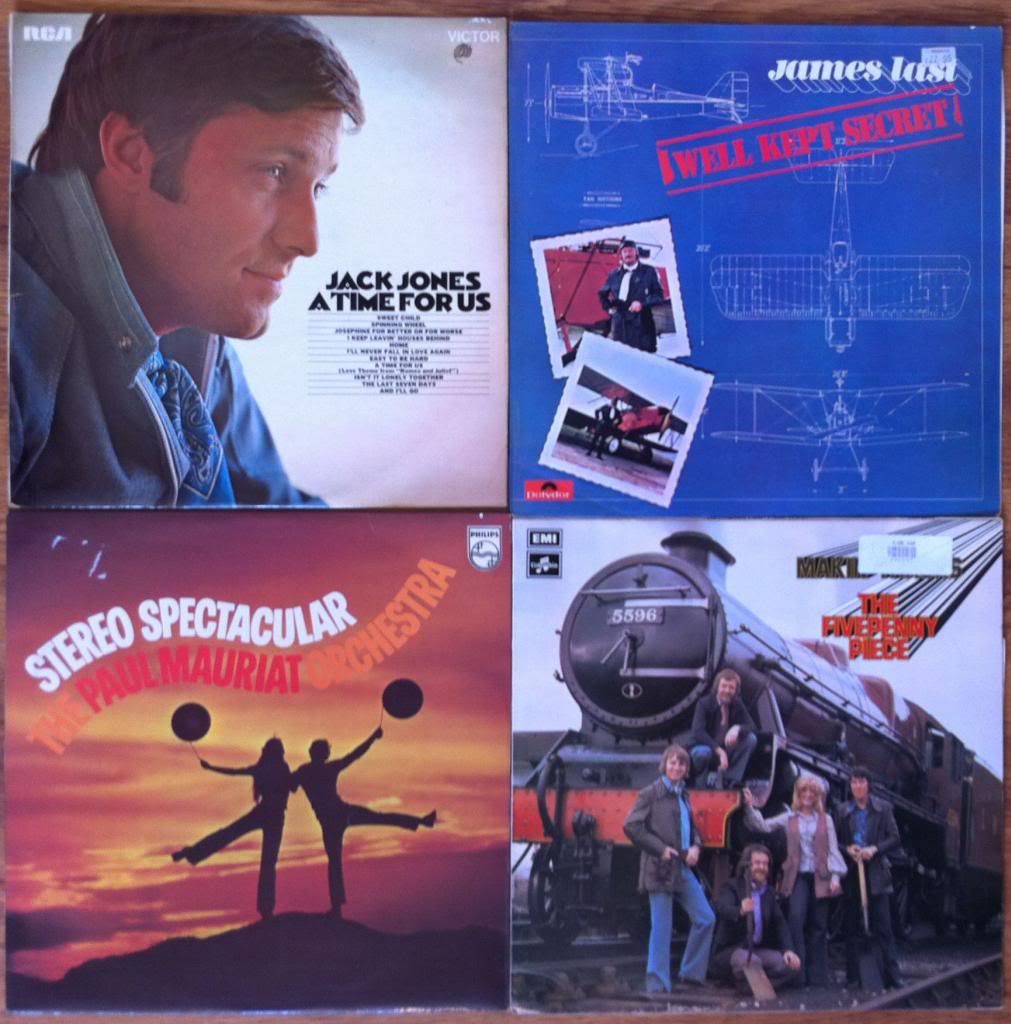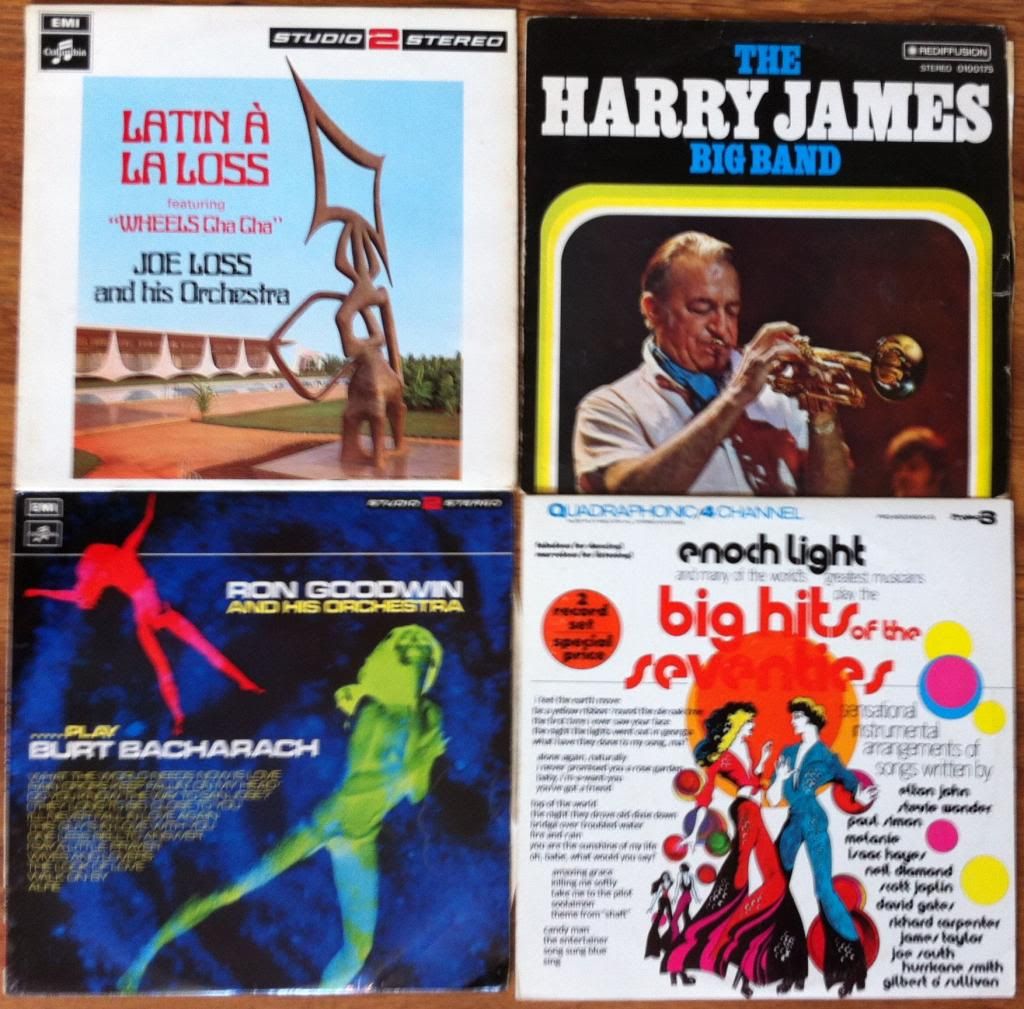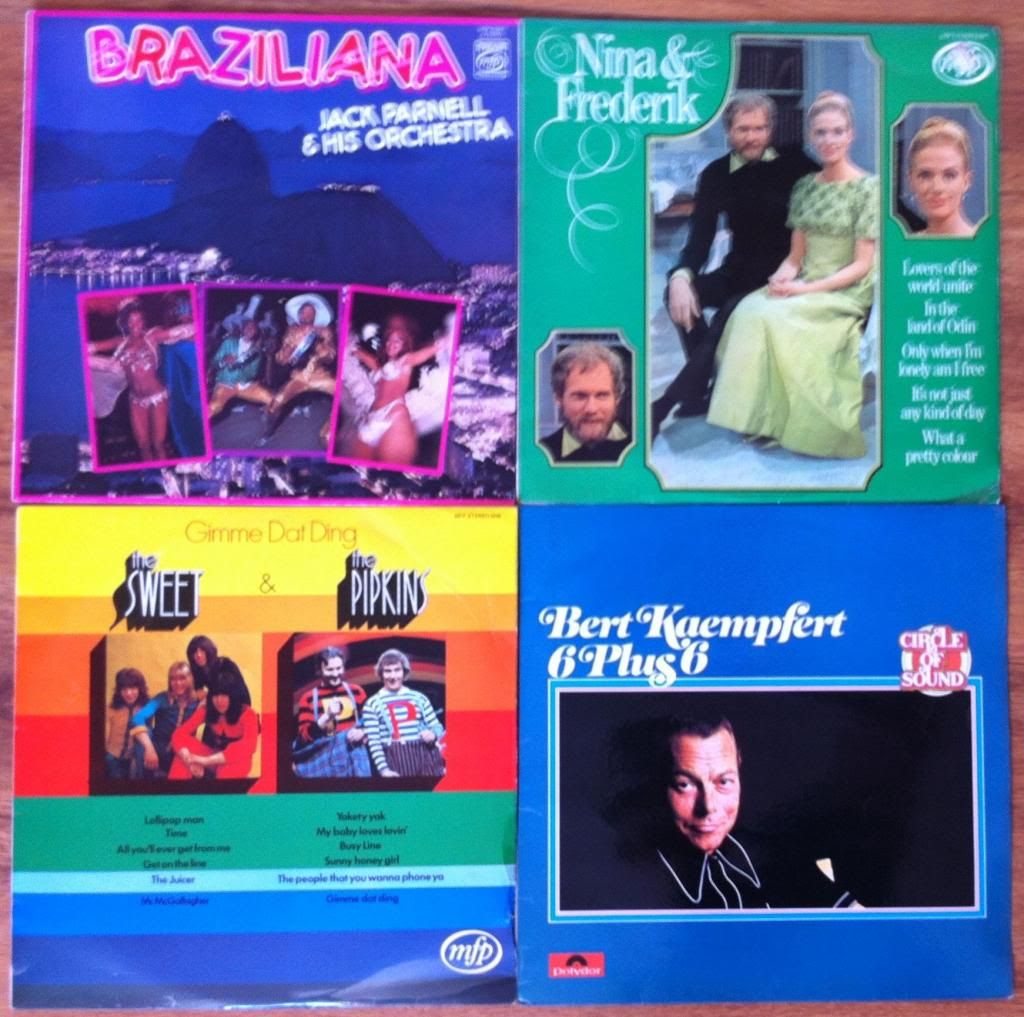 Some film-y stuff: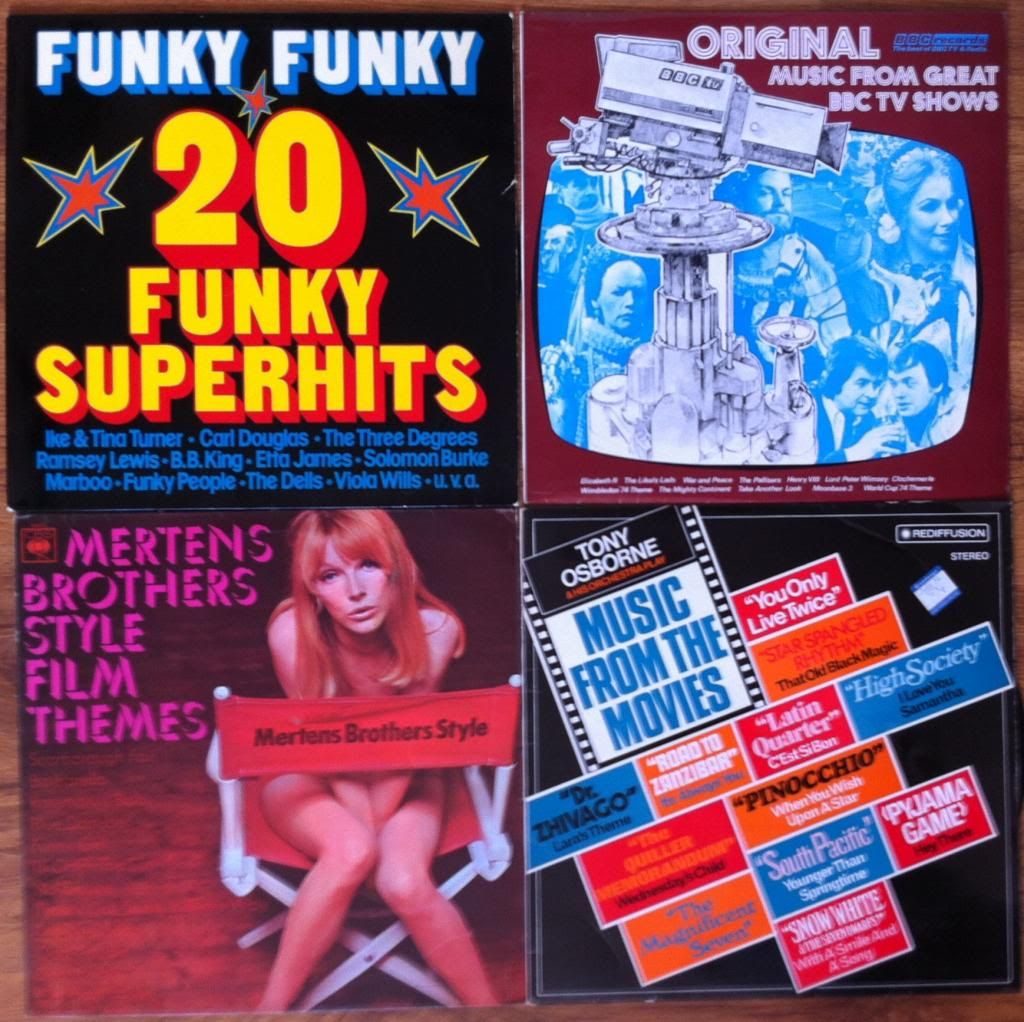 "It's exotic!":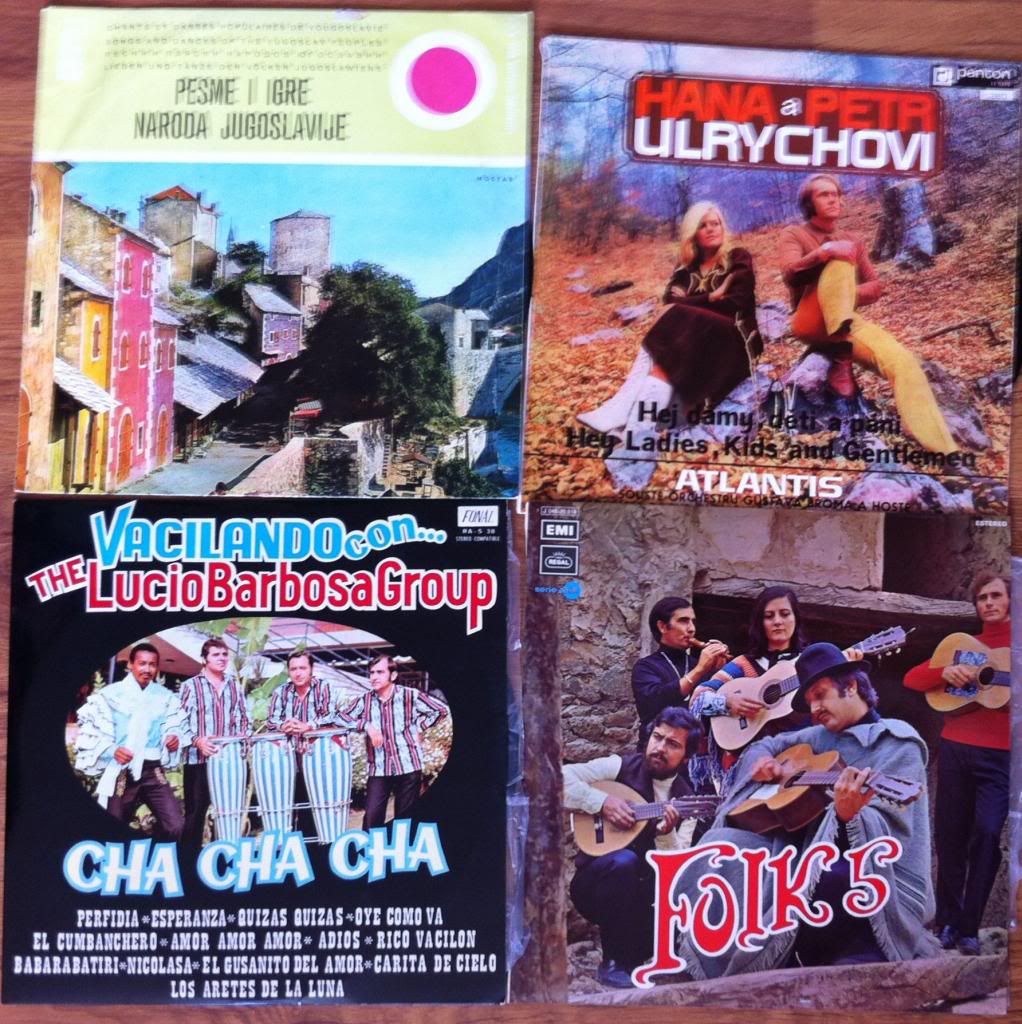 Some 12"s: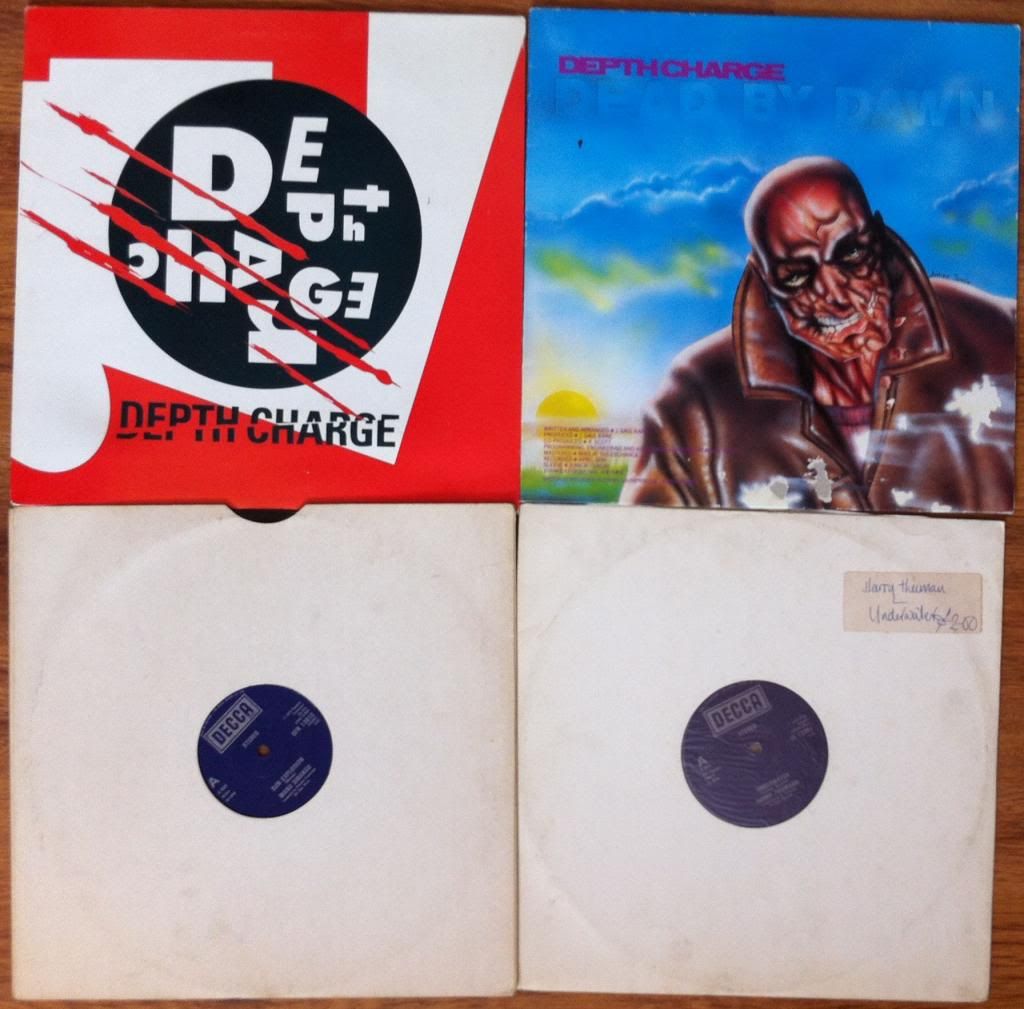 ('Han Do Jin', 'Dead By Dawn', Manu Dibango 'Sun Explosion' / 'Big Blow' - slight edge warp, but plays fine and Harry Thumann 'Underwater')
Last oddments: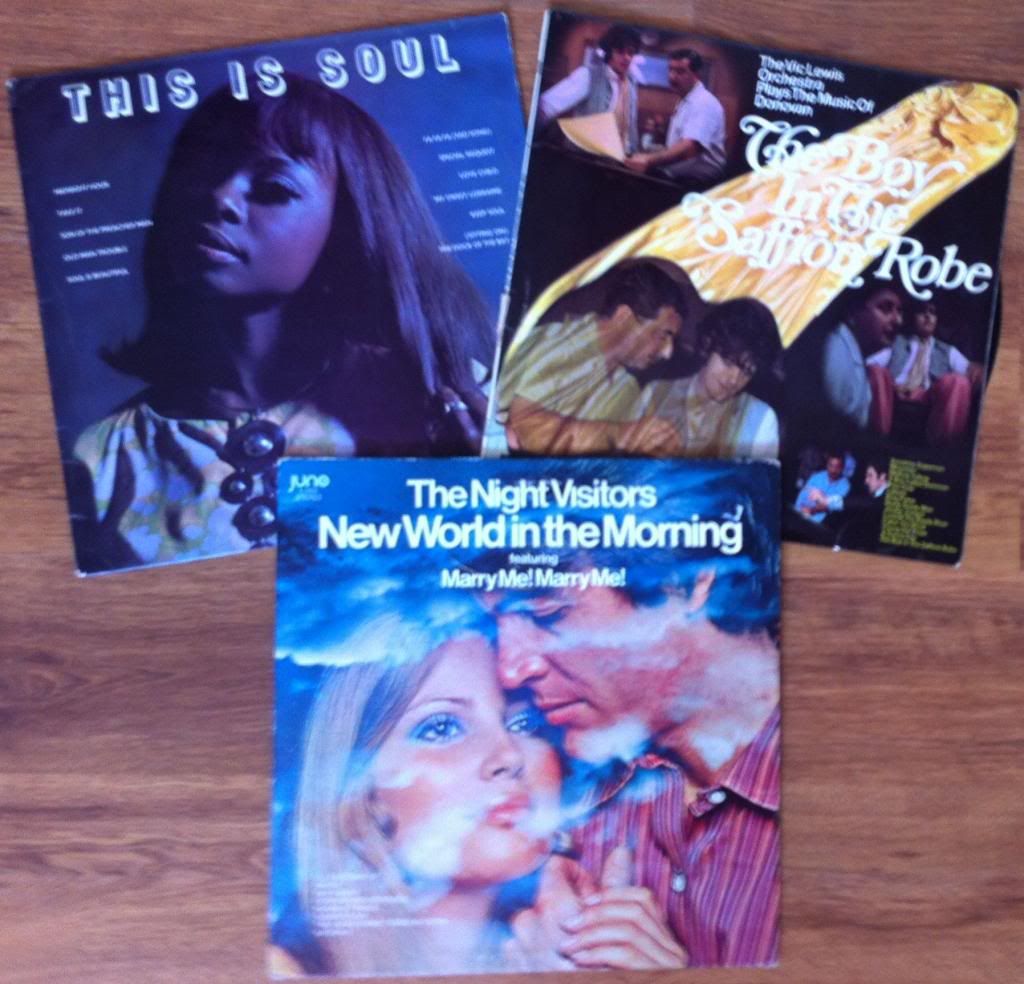 (expect some crackle on the Donovan covers LP)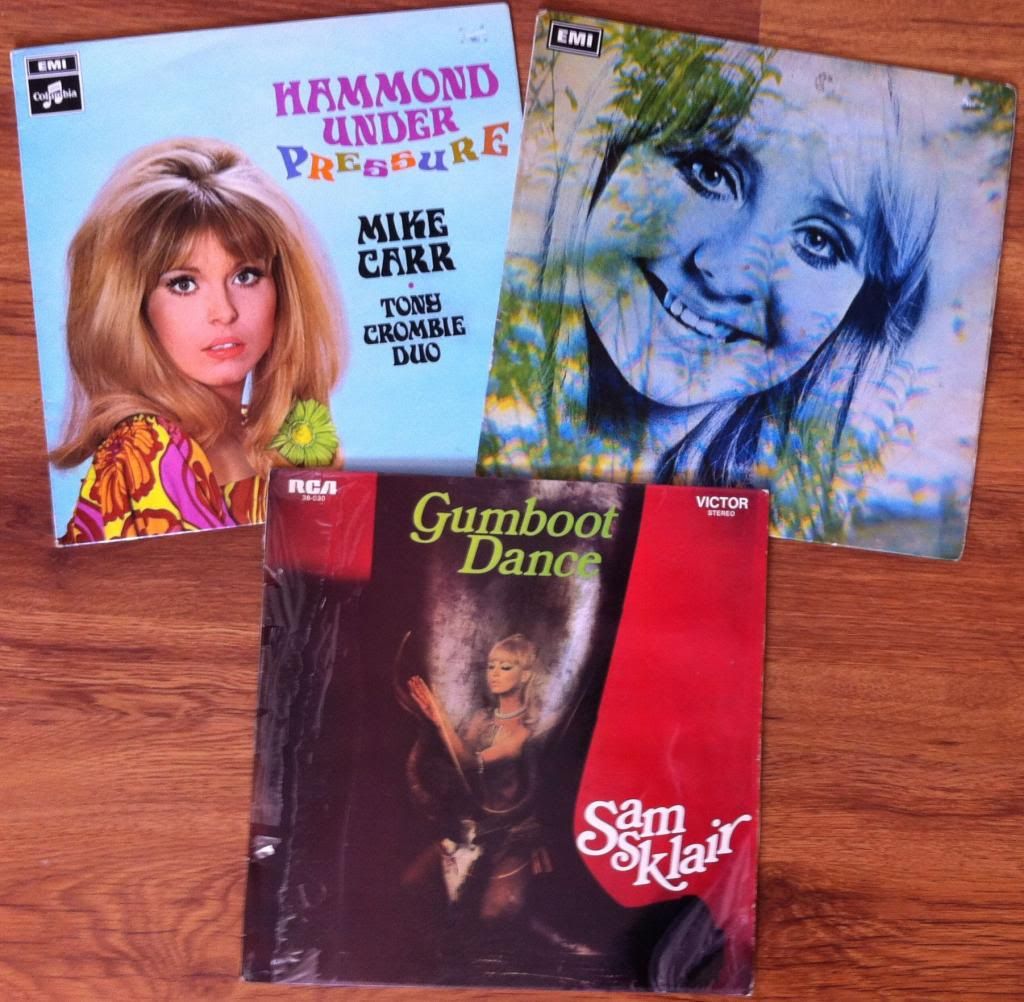 (expect a little crackle on the Lulu LP)