I love the Find threads and although I don't always post reactions I always look to see what other people are picking up
I'm amazed that people like LDJB, Sayers and Treeboy seem to pull a never-ending supply of sixties psych-mod-dancer singles
I love Sonovox and nebkins charity shop/bootsale finds that keep the original Vinyl Vulture ethos alive
And what can be said about Agnes Guano's one man mission to own every comedy record from the UK ever recorded????
In the main though I love the Finds threads because they put records in my mind. You know the feeling. You are looking at a record and you think "I've seen this somewhere. It must be good. Lets have a longer look." And that's just what happened to me with this one: All Night Long - Soundtrack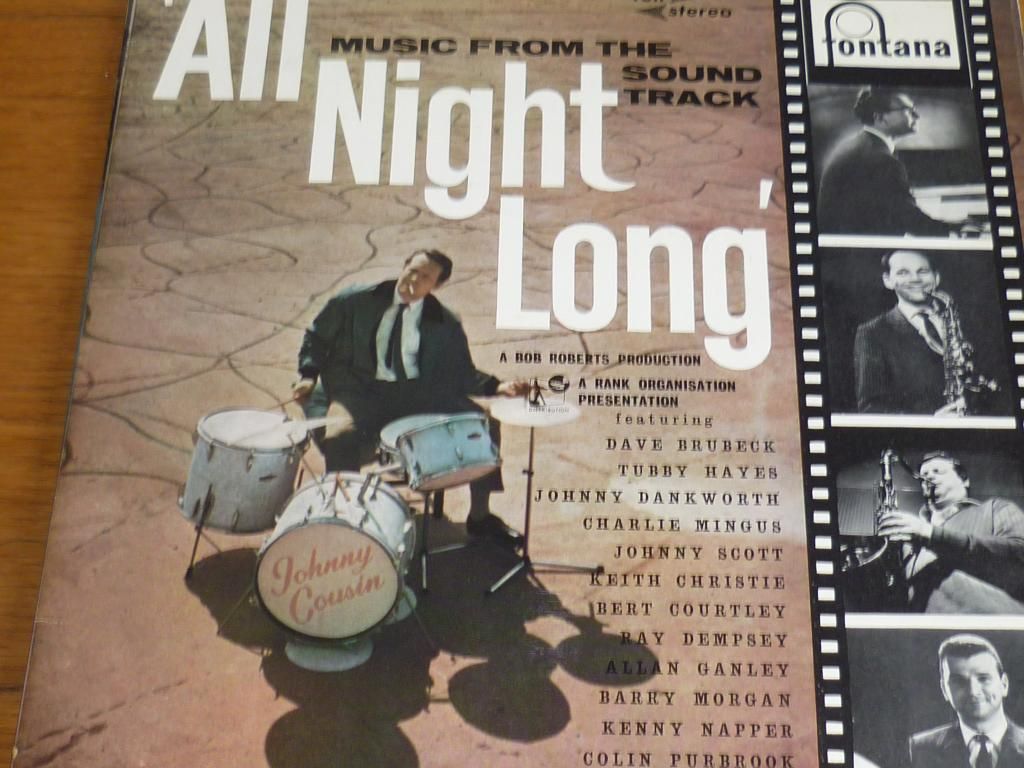 To be fair, I'd probably have given this a second look anyway. It's got Patrick McGoohan on the cover! But I knew I'd seen it before so when I saw it at the weekend I couldn't resist - plus it was cheap and I'm a skinflint!
So thanks Daddy Ya Ya - I wouldn't have this record without you
..Any more???