I've become mates with a lovely chap who used to drum in psych-pop legends
Toby Twirl
.
He has in his possession an acetate of a demo version of
Romeo and Juliet
.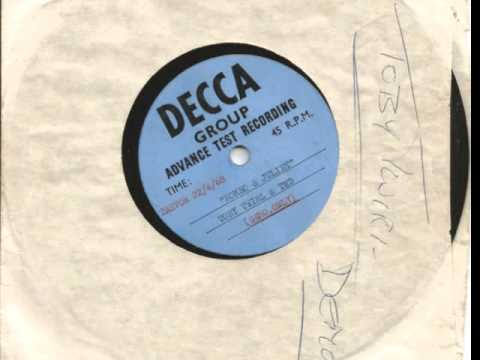 Tony Waddington, who co-wrote the song with Wayne Bickerton,is singing the verses - to help Toby Twirl vocalist Holly with phrasing.
Anyway, it's a one-off piece and he's looking to sell and I've promised to help him.
Obviously, I want to make sure he gets as much as he possibly can for it as he's not a rich bloke and he's not getting any younger.
What would you advise him to do?
Go through a dealer? if so, who? And how?
Ebay it and hope for the best?
Or what?
Any advice most welcome.