God only knows why but I have recently found myself transfixed by Spandau ballet's I´ll Fly For You video.
it starts with big carnival heads, then there´s Steve Norman miming sax in a black vest, then Tony Hadley sitting wistfully in a swamp he once shagged his girlfriend in. She´s up in court for some reason, but Steve Norman goes for a drive, sees some slaves in the past, then Spandau Ballet take advantage of carnival chaos to "spring" Tony´s girlfriend from the clutches of the New Orleans Police Department.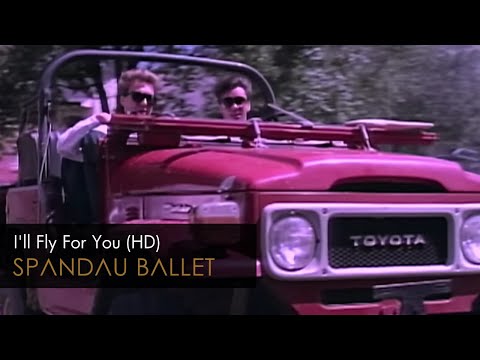 I also keep watching Marcos Valle´s incredible videos for
Estrelar
,
Tapa No Real
and
Bicicleta
, which combines period boneshaker fottage with contemporary headband fun.
Please post some 80s videos you cannot stop gazing at.