Yesterday I went to the exhibition of the same name at the Barbican, London. It brings several artists together - all known and obsessive collectors of 'stuff', from scarfs, medical equipment, stuffed animals, postcards, everyday junk, and of course records! A tattoo artist in Mexico City - Dr Lakra - has collected an eclectic mix of albums, primarily for the artwork, some featuring tattoos, but others that just caught his eye, many from the fleamarkets on the outskirts of the city. The gallery had a whole wall covered with a selection...... I have to admit I spent a little longer here than at other exhibits. Anyway - I had the grand total of 4 of the albums featured and thought that it might be a fun exercise to identify all of them (or at least some of the more obscure ones)!! Not really allowed to take photos - but I managed to snap a couple of pics - and found a few on line (to try and fill in the gaps). There are 184 covers.... 8 rows of 23.
To kick it off:
(from the top - row 5) there's:
Sticky Fingers - disco LP
Slade - Slayer
(Row 7)
A Mexican release of Persuasive Percussion vol 1
and there's a Rolling Stones - Tattoo somewhere
Also - I've also included a pic of what I think is the selection process with them laid out in his studio.....
A review of the show -
http://www.creativereview.co.uk/cr-b...ent-obsessions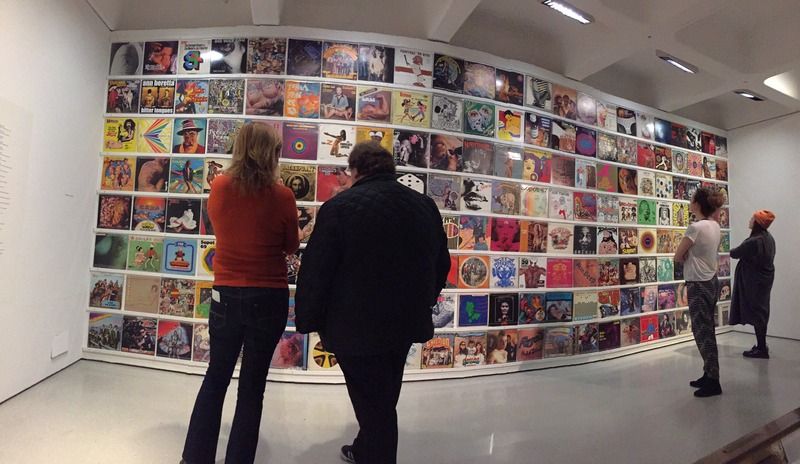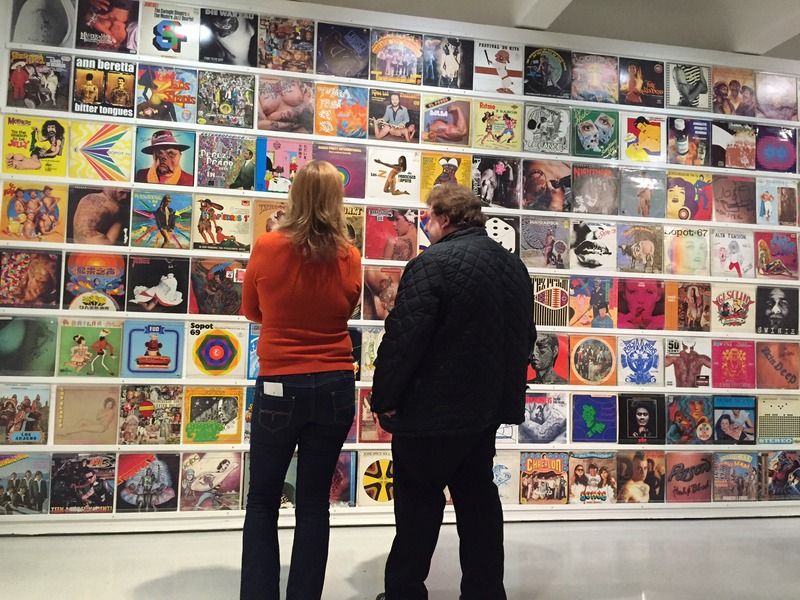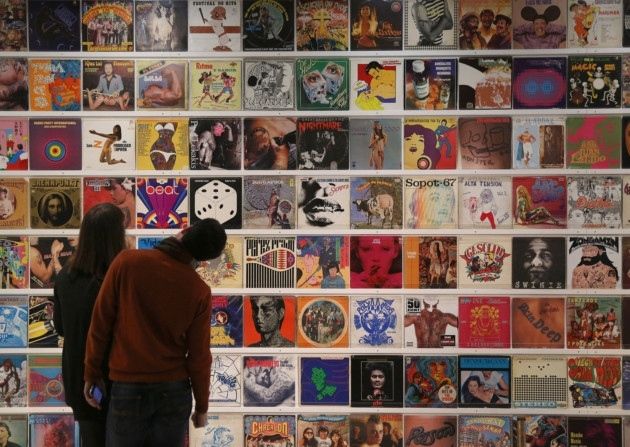 The collector