Drying the dog on the morning of Saturday 22nd August 2015 I check the clock to see it's 7.33am.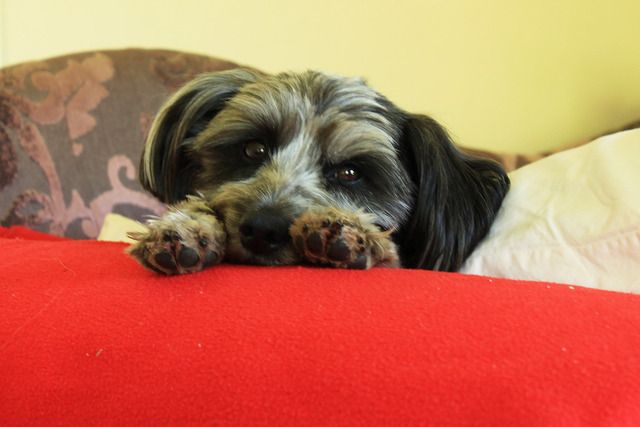 Remembering Col mantra No.117: St Jude is always f**king late', I take a leisurely shower, get dressed as far as pants when, right on cue, St Jude and Lurker are on my doorstep 15 MINUTES EARLY. Bastards. St Jude proposed this CSC three months ago but three days before the meet up no-one had suggested a destination.
Taking the lead like he's the manager of a run-down leisure centre (a customer of St Jude suggested he looks and acts more and more like Gordon Brittas with every passing year)......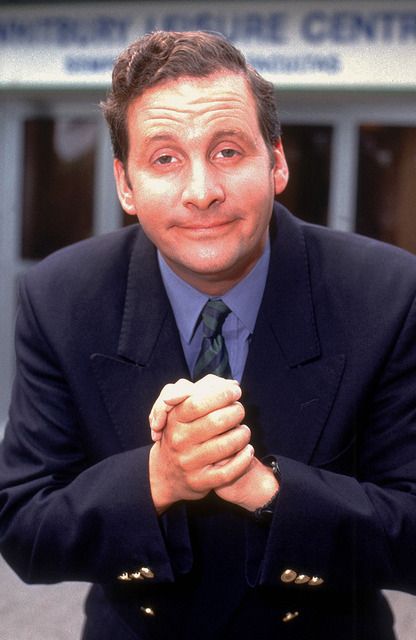 St Jude camping outside a leisure centre
Gordon Brittas: camping outside a leisure centre
...St Jude consulted with our freshly-bearded, Suffolk-based pagan vinyl guru who checked rune alignments before suggesting Lincolnshire was worth investigating.
Suffolk- based pagan vinyl guru: freshly bearded and in Hip Hop hat
Though I am a huge fan of the High Llamas and Sean O Hagan's lyrical preoccupation with travelling, roads, landscape and the geography of places that exist between other places, I nevertheless HATE THE A17 with a fucking passion. Definitively flat and anonymous, it's a dreadfully dull, dreadfully long stretch of single carriageway and always full of slow-moving lorries and tractors.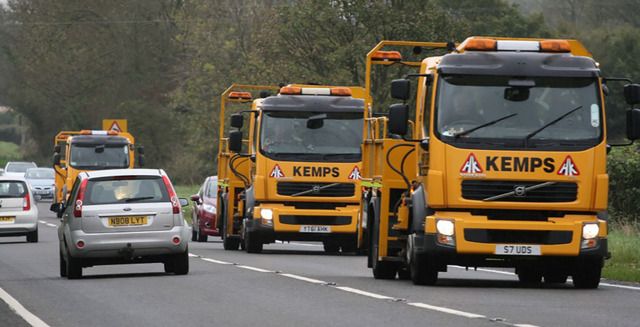 A17: See what I mean? Crap.
Sadly, the A17 it is and with St Jude having done Google homework, Lincoln, Sleaford, Boston and 'an interesting place in Spalding', are all in the frame.
Lincolnshire: A bloody hour drive from Brooke, Norfolk just to get to the south of it.
After an hour of driving we finally exit Norfolk and enter Lincolnshire stopping first at Holbeach, 'a fenland market town in the South Holland district of southern Lincolnshire, England, 8 miles from Spalding, 17 miles from Boston, 20 miles from King's Lynn'.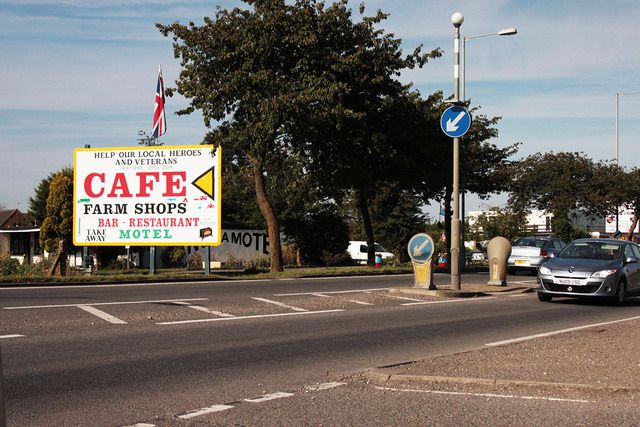 Cafe sign at Holbeach
Balls to the tepid Wiki descriptor of Holbeach though, we've really only stopped because on the left side of the road there's a large sign saying CAFE and there's a FIGHTER PLANE, a HOWITZER and an ARMOURED VEHICLE parked outside!
Fighter plane outside Cafe
On the other side of the A17 there's a very impressive display of TRACTORS a, flowers, another large cafe and a windmill.
Display of tractors on the right side of the A17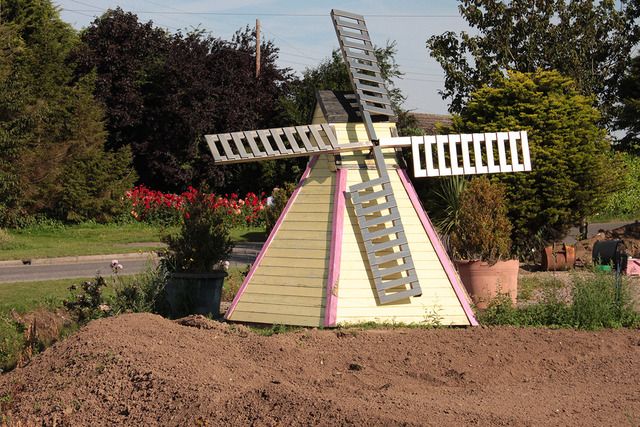 Windmill near tractors
Lurker rarely goes out these days and he can barely contain his excitement. Excitedly running in circles because he wants to get to the military stuff, we nevertheless start by checking out the tractors on the right side.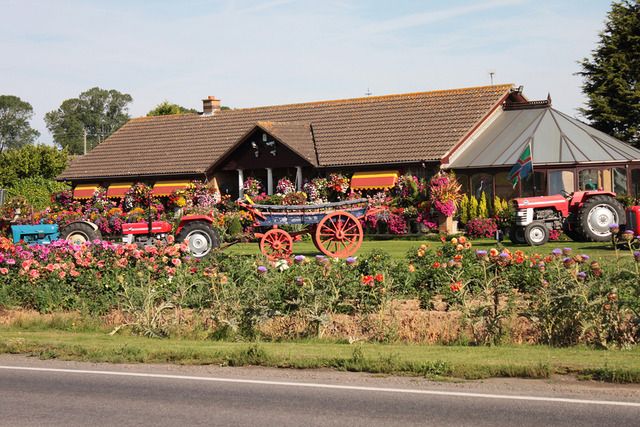 The impressive display of brightly coloured antique tractors is silently policed by a mass of security cameras, surrounded on all sides by a deep trench and the only road access to the heavily hanging basketed house behind them is blocked by a heavy iron gate with password entry. We can only deduce a) the owner is a collector of vintage tractors and b) they're quite valuable.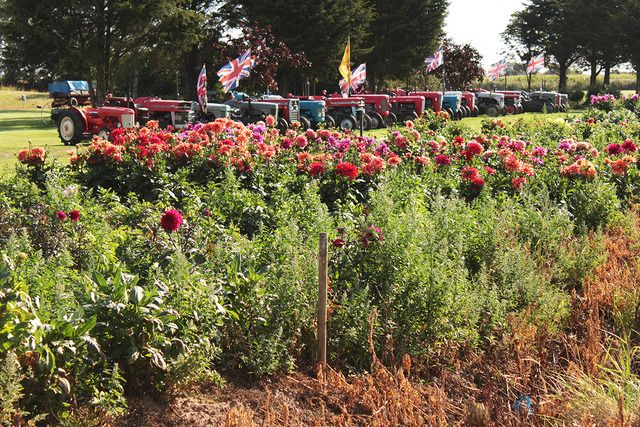 Posing with the tractors St Jude's eyes begin to roll back in his head and he goes all hazy like a dream sequence before starting to mumble.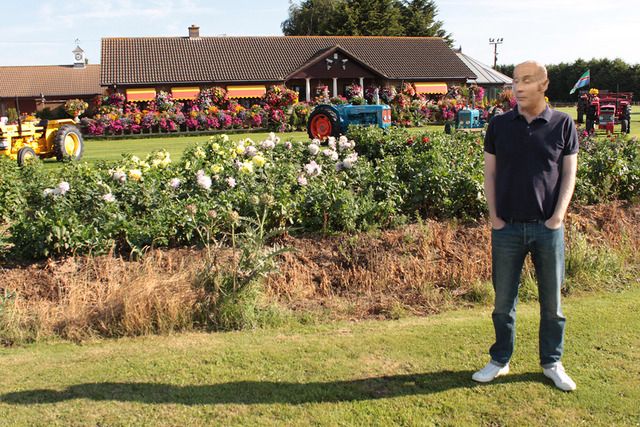 'This is a family feud'
he declares.
'Two brothers...each owning land on a different side of the road. They fell out, they competed...."
Lurker and I would have exchanged bemused glances but by this point we'd crossed over and he was already clambering all over the armoured vehicle.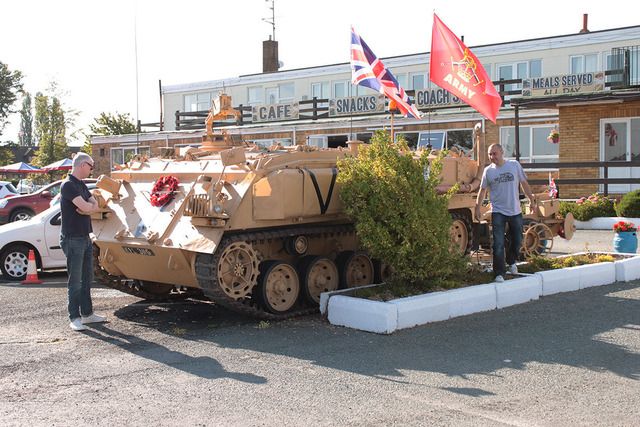 He makes explosion noises throwing his arms around before excitedly pointing at a sign and picking up a bucket of sand.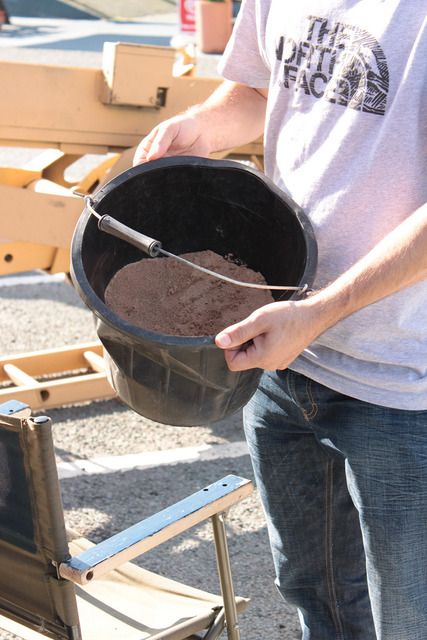 Horribly over-stimulated, he runs, diving and swooping, at the Hawker Hunter jet. The newly Shaman-esque St Jude is still acting weird, trying to piece together the story of this mysterious oasis of tractors, flowers, cafes and military hardware. The provenance of this flag worries him so I have to photograph it.
No dramatic tension needed here though. We didn't know it at the time but a little Googling reveals it's the official flag of Lincolnshire. St Jude insists we check out the massive Cafe, thirsty for tea but even thirstier to solve the riddle of the Holbeach truck stop.
I have to peel Lurker off the Howitzer barrel first though
He'd attached himself to it like a Koala bear, repeatedly exclaiming 'It can fire missiles 28 kilometres!' St Jude surveys it, narrowing his eyes in a Gordon Brittas / Clint Eastwood kind of way.
'Notice anything about the angle of the barrel and the direction it's pointing?'

he says.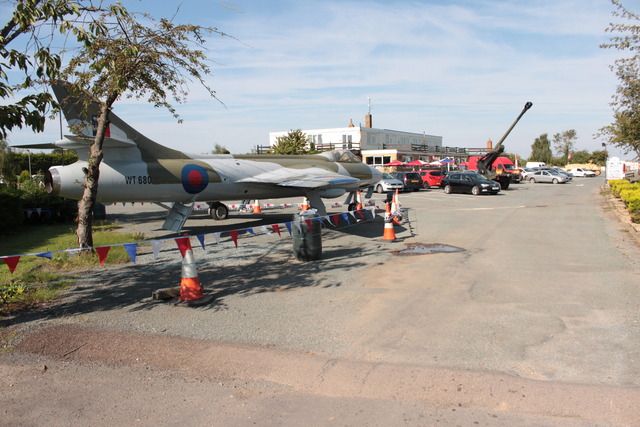 He's right too. Any missile fired from that would land squarely tractor-side! If there is family beef here this shit is see- ree -ous. We enter the Anglia Motel and the theme from Crossroads is playing in my head.