I think we all know the correct stance to adopt when looking for records situated at waist level. Square on, head down, both hands on, mildly proprietorial. These guys have got it right. Nobody´s gonna barge in on the geezer at the back.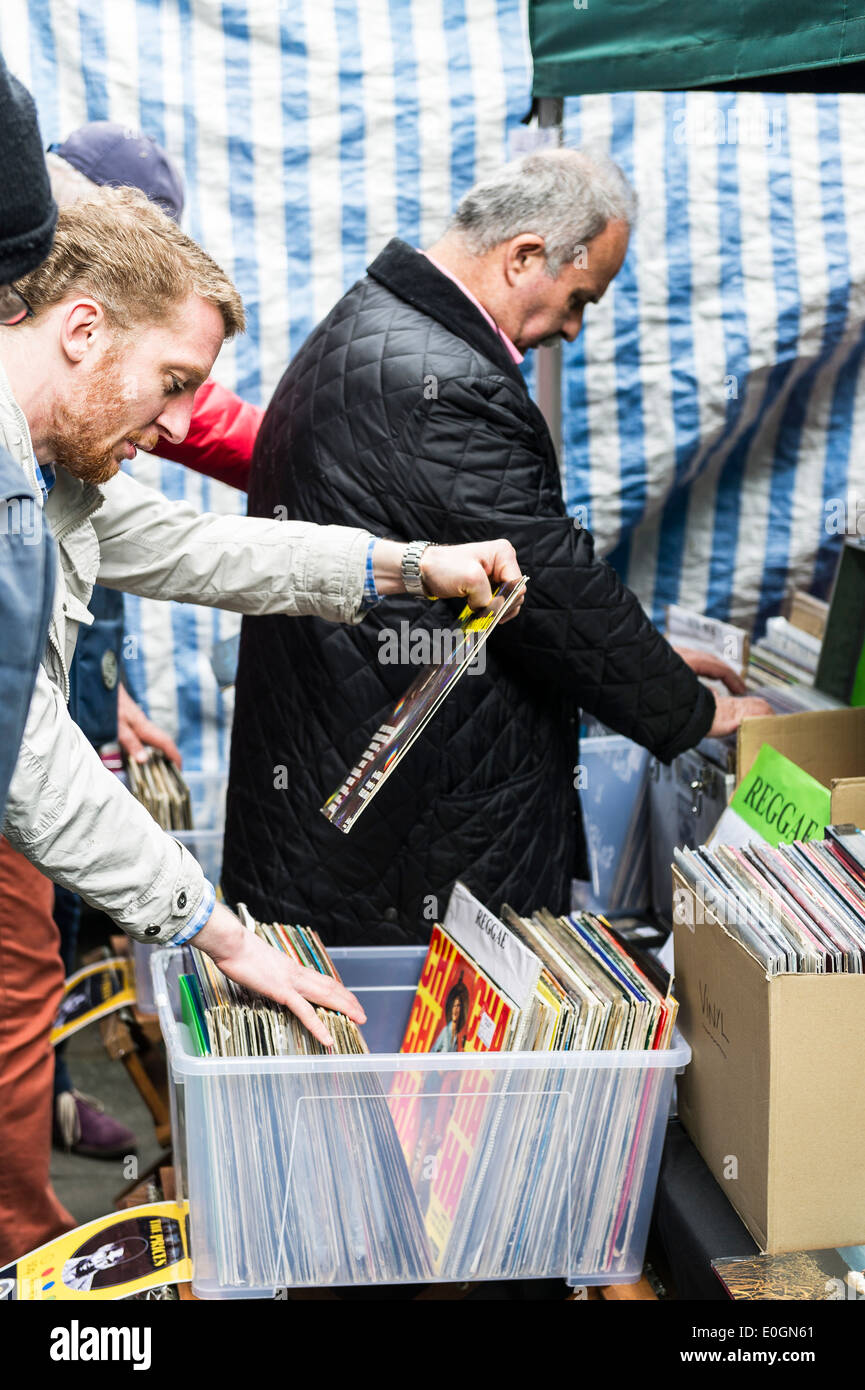 But yesterday at the Rastro in Madrid I had a nightmare with ground-level records. When I crouched down inna 1970s footballer stylee, it killed my knees after a minute or two, and I got the vertigo swirls every time i got up again (this was partly due to the iced vermouth I´d started the expedition off with, but I also get it when sober.)
I noticed other hunters bending from the waist, a stance I have never considered, but they seem to be able to keep it up for ages. Bloody ages, in fact, while I wait for a crack.
Ideally, e. g in an empty shop, I lift up a wodge of records and look through them standing up, but this isn´t practical in a competitive scenario.
I have never knelt in front of records in my life, nor would i ever do so
Any posture tips? Yoga exercises?