I picked up an LP called "Places I've Done Time" by Tom T Hall this week because it featured a version of Mr Bojangles. For years the words Mr Bojangles brought to mind Robbie Williams and the rat pack themed episodes of the X-factor. Horrible cheesey karaoke. Then I heard Jerry Jeff Walker's original and realised how wrong I was.
Now it's a recognised standard so there's plenty of questionable versions, few of which serve the true purpose of the original ie to utterly destroy me and send me into floods of tears when I'm feeling a bit hungover.
I can appreciate Nina Simone's attempt, and John Holts, even John Denver's. Admirable - but they aren't gruff country singers and I can't see any of them bumping into a drunken tap dancer in the county jail.
The Tom T Hall version ticks all the right boxes. Next time I need to feel miserable I'm looking to putting it on loud: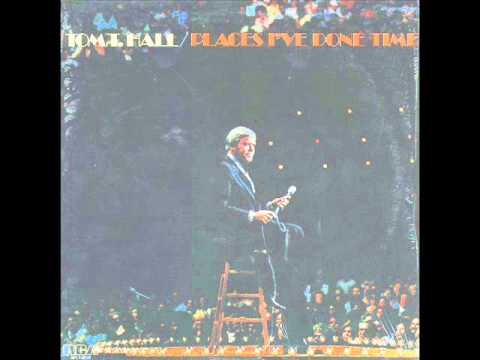 You know what I'm after. I originally named this post "Country Tearjerkers" but I imagine there'll be as many soul tearjerkers and "Breakfast in Bed" by Dusty Springfield always gets me too.
What songs make you say "er, there's just something in my eye"