Well, I raised the issue so now I have to deliver! It's half term up here, the toddler is in nursery so what better to do than head out and see what I can turn up. Hit issues straight away as I thought I was getting two full days of nursery bliss, but turns out it is only one and a half so with a bit of rescheduling this first part (which was meant to take place in one day) had to be spread over two which bends the old rules a little bit perhaps but the intention was there
First off though toddler and I had to head to the main post office (this was the half day with no nursery so I had a 'helper') as for some reason the one week I await three LPs we get a new postie who seems to not know the way to the local post office (which keeps regular hours, is on my way home from work and does not have a completely inadequate car park). So after three failed attempts to get to the main post office I finally get there (dinking my car door in the process and charged £1.80 for the pleasure as the minimum charge is two hours. For a post office car park!!!!!!!!). Anyway, worth the wait as here is what I was picking up: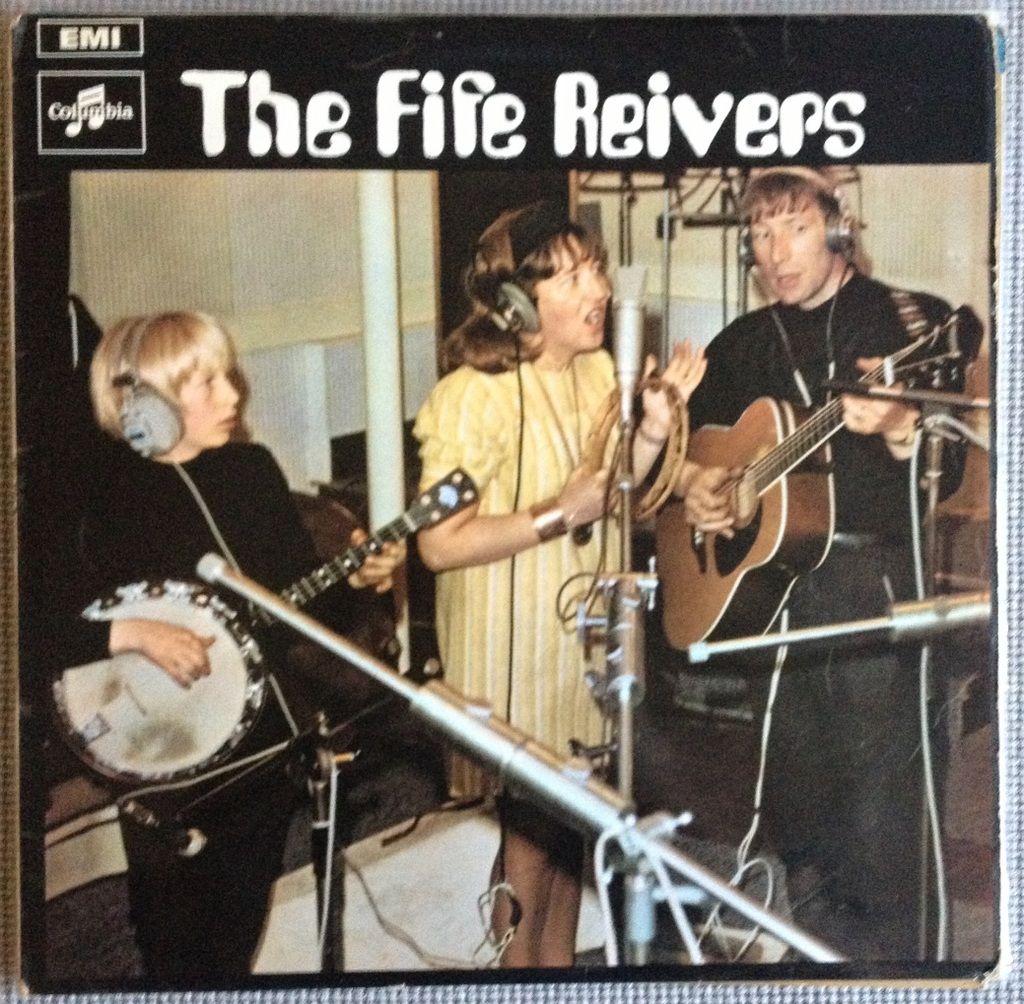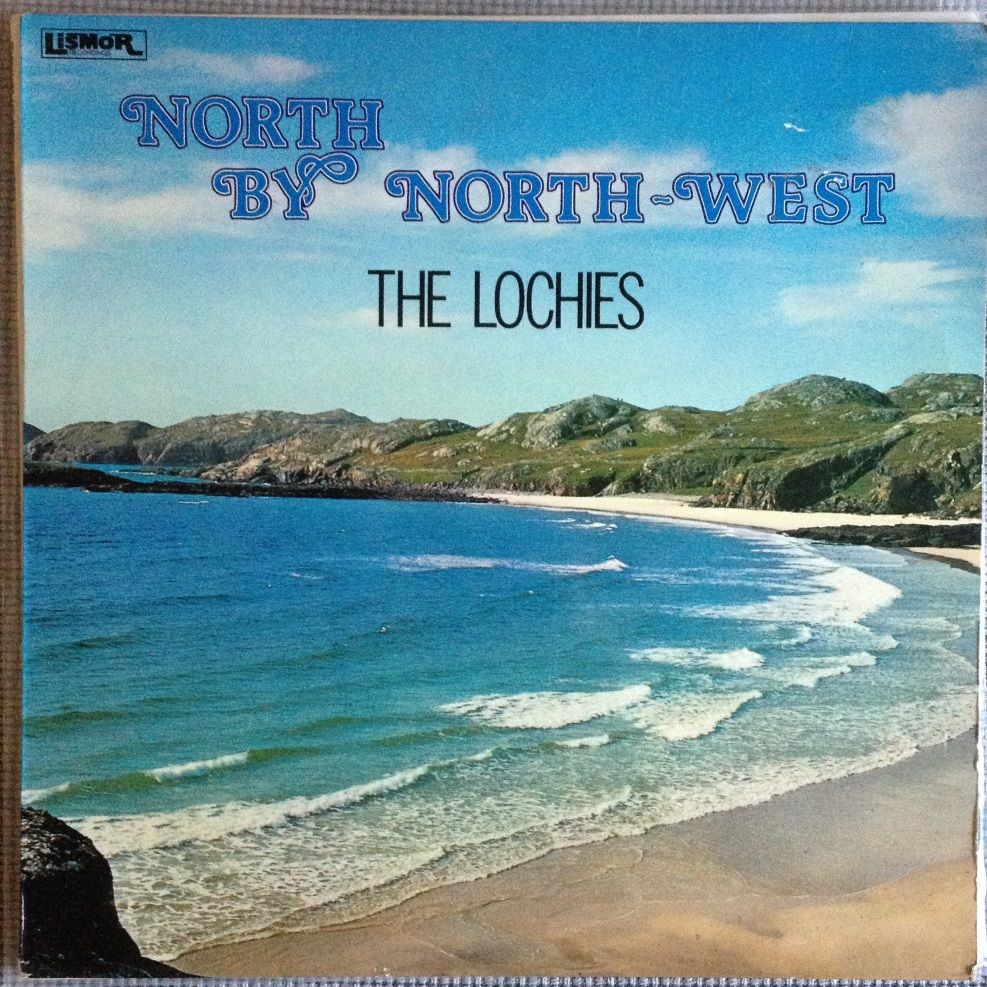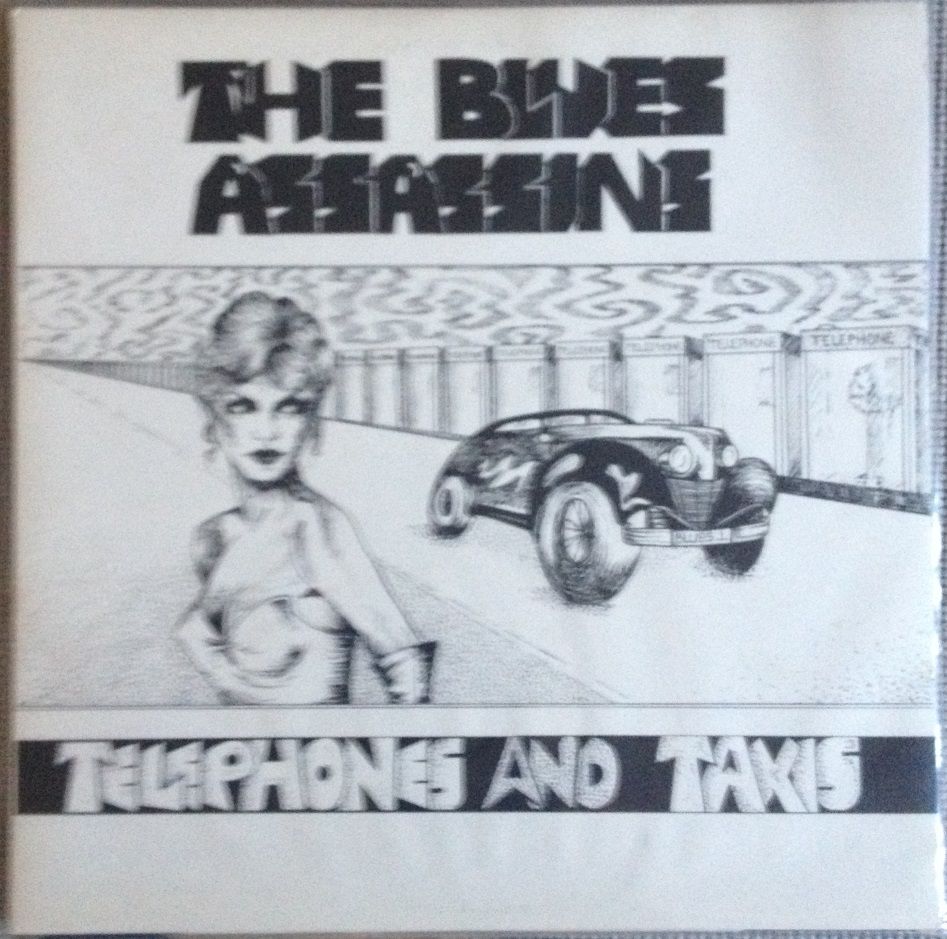 Been after the Lochies for ages and the Fife Reivers was a recent discovery via 'Caravan' which seems well known on here. Not sure what's happened with the photo for the Blues Assassins LP but it's decent private press blues rock (with a nice take on Suzie Q).
Anyway, post office related goods aside, it was time to set off down the M80/M8/M77 to the wilds of Kilmarnock (was visiting my parents who live just down the road), bringing back memories of my youth. For those who have not been to Kilmarnock, don't fear you're missing anything - everytime I go back it seems more and more shops and businesses are shutting down. Was going primarily to visit here:
In the past I've found quite a few nice Xian, folk and country types bits and pieces. Always think it adds a frisson of excitement having to head upstairs to a separate room to access the vinyl. No joy on this day though, only one box left lying about and it is just the dregs that I've left before. Next up we move next door and across the road but still no luck, despite a few boxes to look through: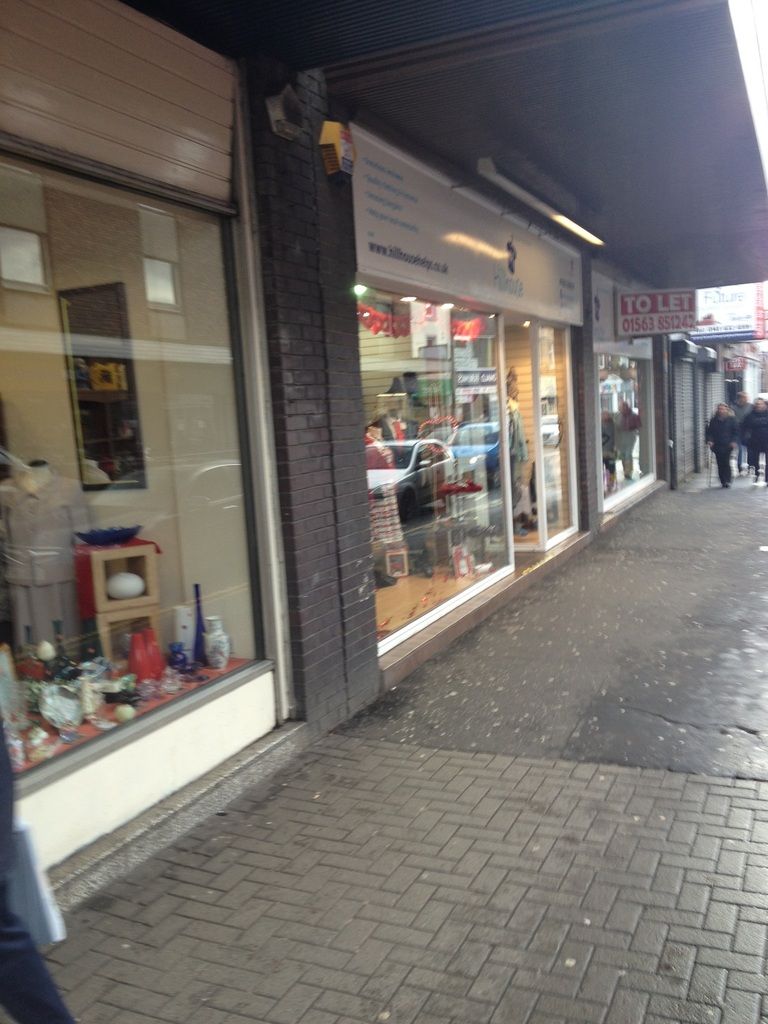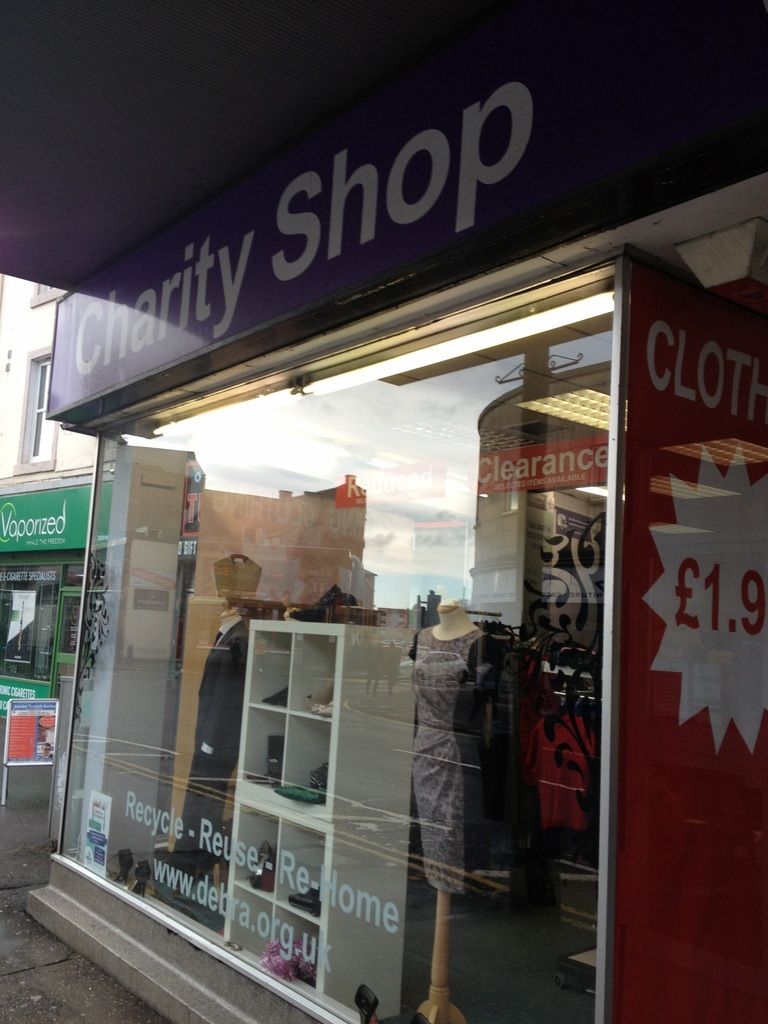 The Debra was particularly disappointing because I often do fairly well in them (and this would be proven later on.....). Still moving on to the main street we came across:
This was where the first 'scores' of the CSC were picked up. In the loosest sense of the word - I'd reached that dangerous point where I felt the need to pick up something which can be the only explanation for the tartan clad horror I am about to expose all and sundry to:
In my defence, the band leader is a blind accordionist and his pianist has draped her piano in a tartan matching the band. And there appears to be a midget playing drums. It could have been outsider gold but it is just bad. Bad. Thought 'Dark Island' might have had something, a bit of a downer track, but then they go all White Heather Club again. I consoled myself with the thought as I picked it up that maybe I didn't already have it listed in my notes on the Thistle label but no, nothing to redeem me there either. Also picked up this: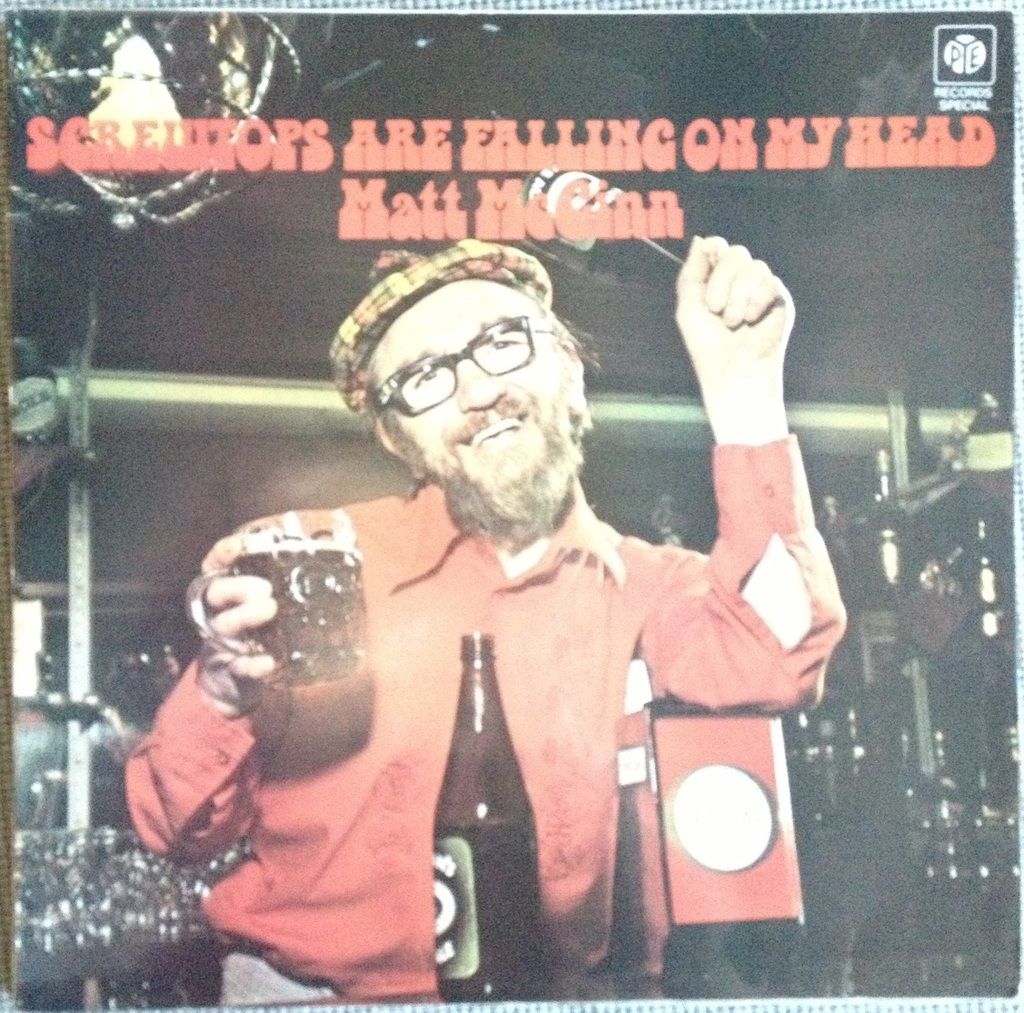 Which is one of those things that I often pass on and have wondered what it would be like. Bog standard folk 'sung' by a gruff Glaswegian is the answer - one or two tracks are tolerable but the comedy is certainly of a time and place. Amazing that this must have sold so well given how often I see it and his 'Two Headed Man' LP.
Following these questionable purchases the toddler and I had a picnic in the car (in a car park in Kilmarnock, oh the glamour) and then headed to Nana's house where the toddler would distract Nana while I snuck out for petrol and to hit up another Debra hoping for more luck. This time in sunny Stevenston: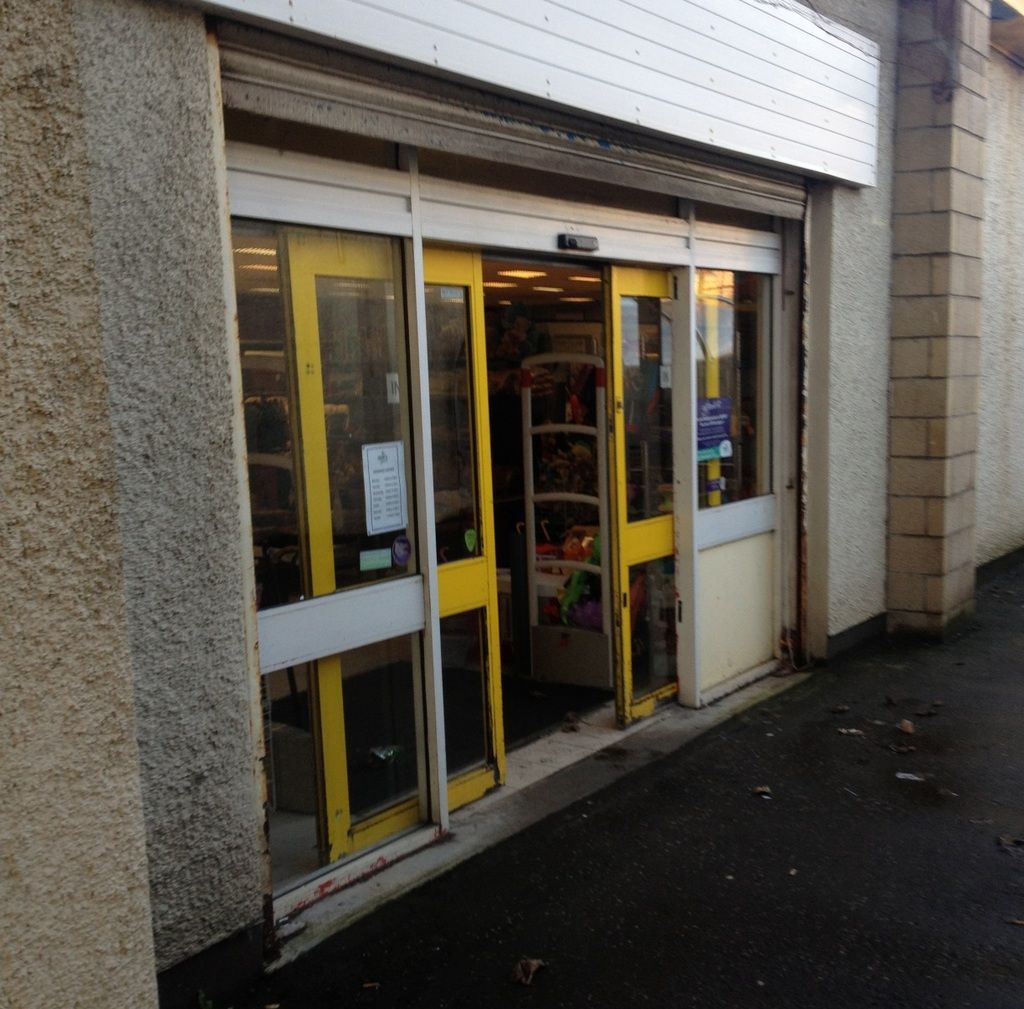 Now, this one doesn't look like much but it was full of vinyl last time I was in and again this time had three large boxes (about three foot long each) rammed to bursting so I got busy as I didn't have too much time. This shop is a former supermarket so is pretty big by charity shop standards. I quickly found a few promising bits and pieces including: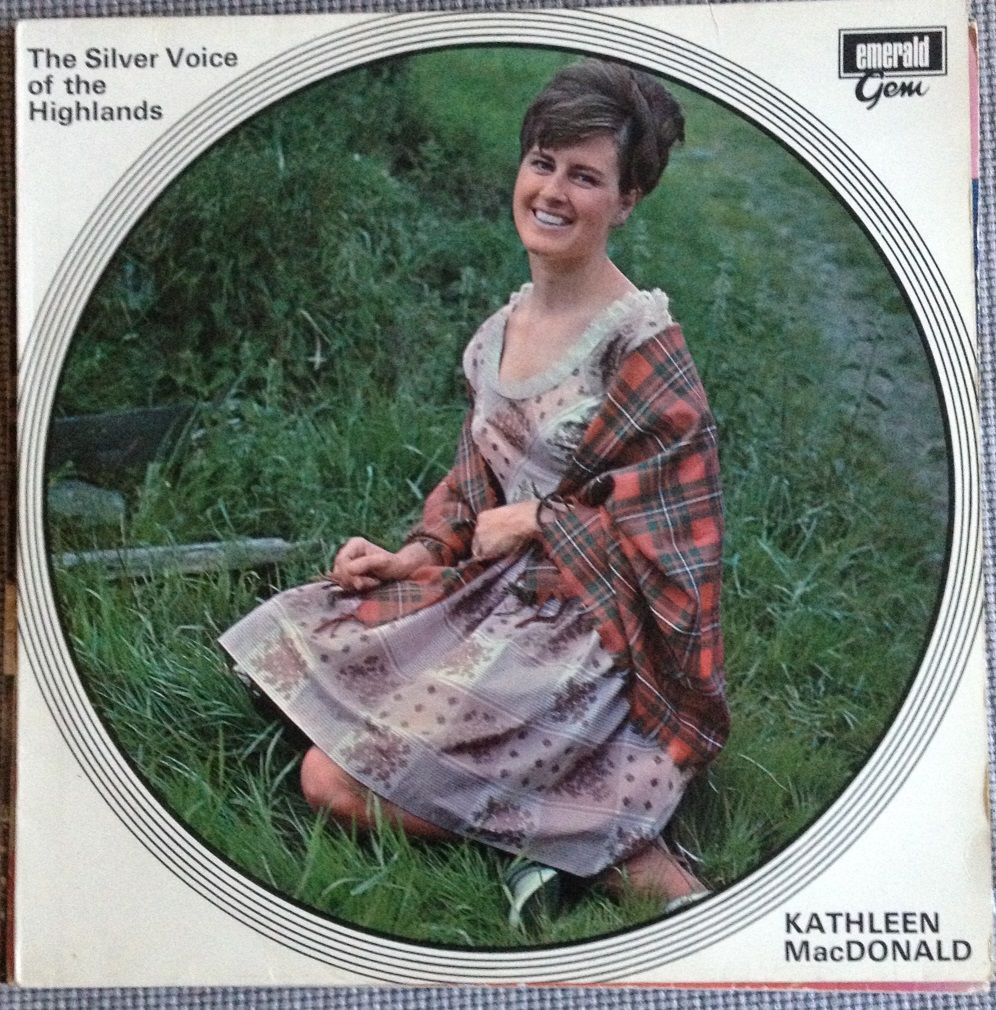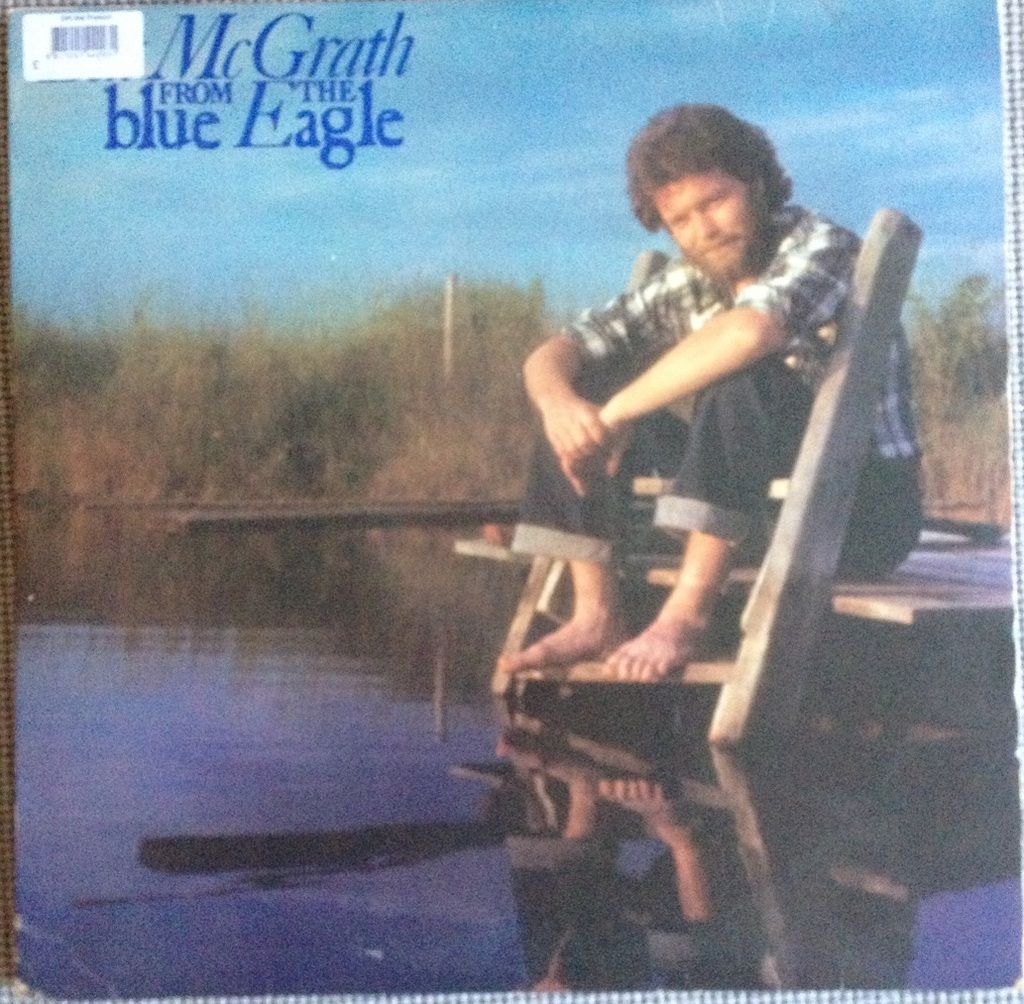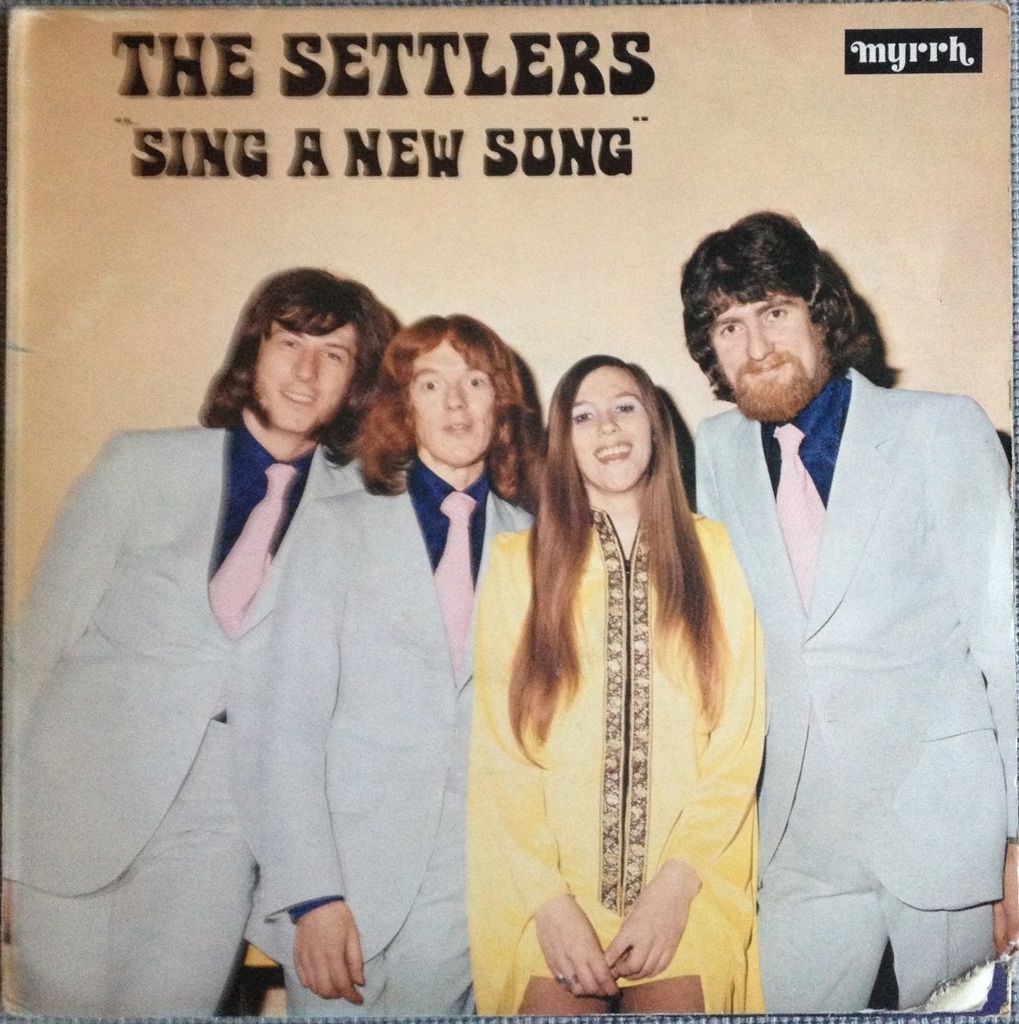 It was at this point that I had run out of charge on my phone so couldn't take pictures and realised that I had run out of change so could only pick up three LPs (had to leave four - a private press country effort from Lincolnshire, a version of Hair on Polydor, a Waverley folk comp and something else that I can't remember now) as the rather unique pricing system restricted my options. Strange deal they had on - 99p each or two for £1.98 - swear that was a shop assistant having a laugh (or a poor reflection on the Ayrshire education system). Anyway, choices made I slunk off back to Nana's, had dinner, showered the toddler and headed home (and halfway home realised I had left three quid in my jacket earlier so quietly fumed the rest of the way home).
Of the Debra finds the Kathleen MacDonald is a mint up so I have a spare now (it's decent Gaelic folk, end of side 2 is where the action is for me), the Bat McGrath looked the part and is, I think, from New England and is kind of comedy country/folk and the Settlers is decent xian pop action (maybe known already on here). Couldn't resist the outfits on the cover.
Will put up the next part of the CSC later tonight>