CSC March 2017
Let me preface this CSC by warning you that 'it is better to travel', 'the thrill of the chase', 'it's the taking part that counts' etc. I think what my CSC demonstrates is that this pastime is getting no easier and that we can often put in a right slog for little or no reward, so therefore none of us need any sense of guilt when chancing upon summat amazing in a charity shop or similar. 99% of our digs are mundane and futile, so it's important to celebrate the 1% where we find a gem. Let's just say that this was one of the 99% and my freebies pile grew exponentially.
I decided that I would give my day out a theme in terms of going back to the ancestral lands of my Mum's side of the family (Mansfield, Mansfield Woodhouse and Sutton-In-Ashfield). I don't drive (I have issues with differentiating between left and right and I'm like a Thunderbird puppet in that I struggle to move my left or right hand independent of my left or right foot – the wish to be the next John Bonham was thus nipped in the bud), so, having a day out hitting chazzas often sees me spend far more in fares than is sensible, therefore, to keep costs down I decided I'd use my Trent-Barton Mango card (like an Oyster card), which has a daily cap on it i.e. once you max out at X amount, the rest of your day's travel is free. This would involve one particular bus route 'The Threes'. The challenge was to hit as many chazzas on the route of The Threes as possible.
Beginning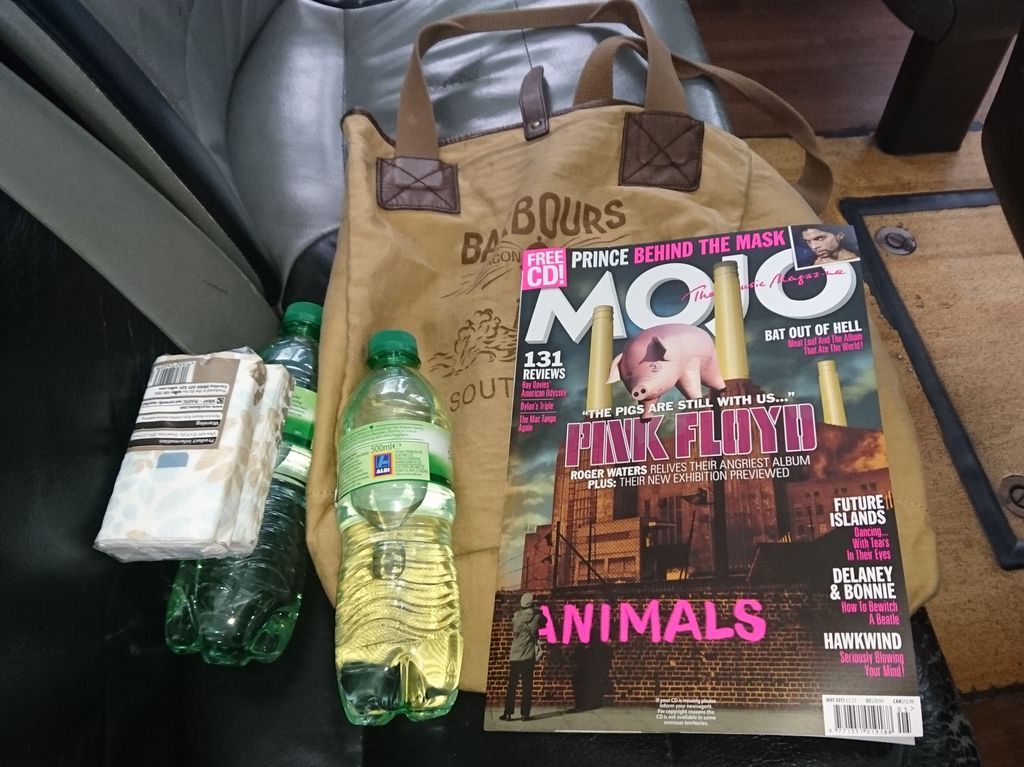 First, I've got to get from my village to Nottingham. Going into battle prepared. Well, prepared for me anyway. I don't eat during the day as a rule, so hydration is my only real priority. Bit of reading matter in the shape of Mojo, actually, one of my main targets for the day was to find a book to read on my commute as I've been ploughing through them quicker than usual lately and have found myself empty-handed.
To paraphrase Blossom Dearie, 'I Like Nottingham……..In The Rain'.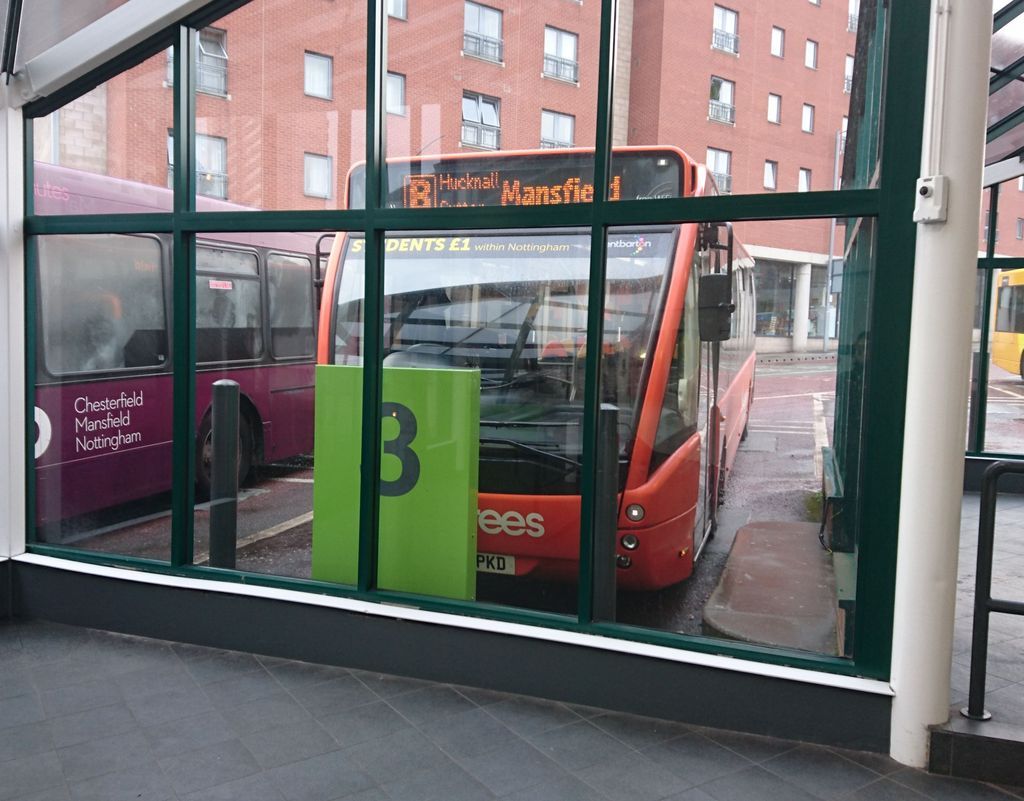 This would be my shiny orange chariot. The 3B being the more direct service (3A and 3C are the more meandering routes).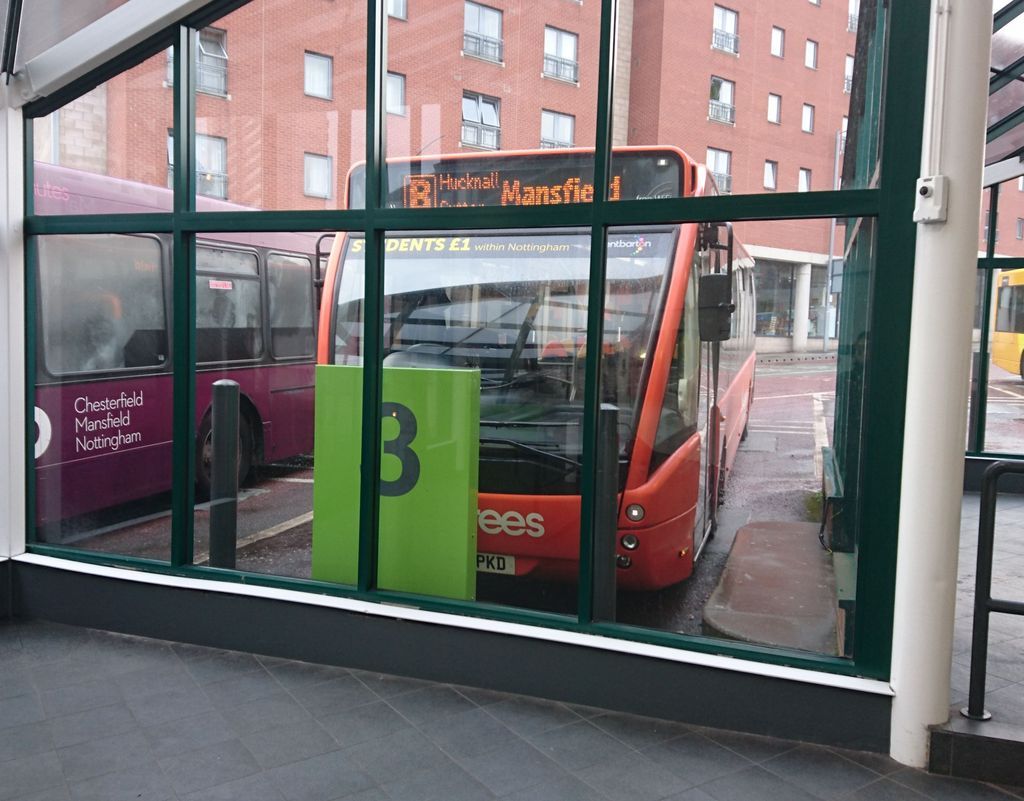 If I spend this, it will be a fookin' miracle.
Hucknall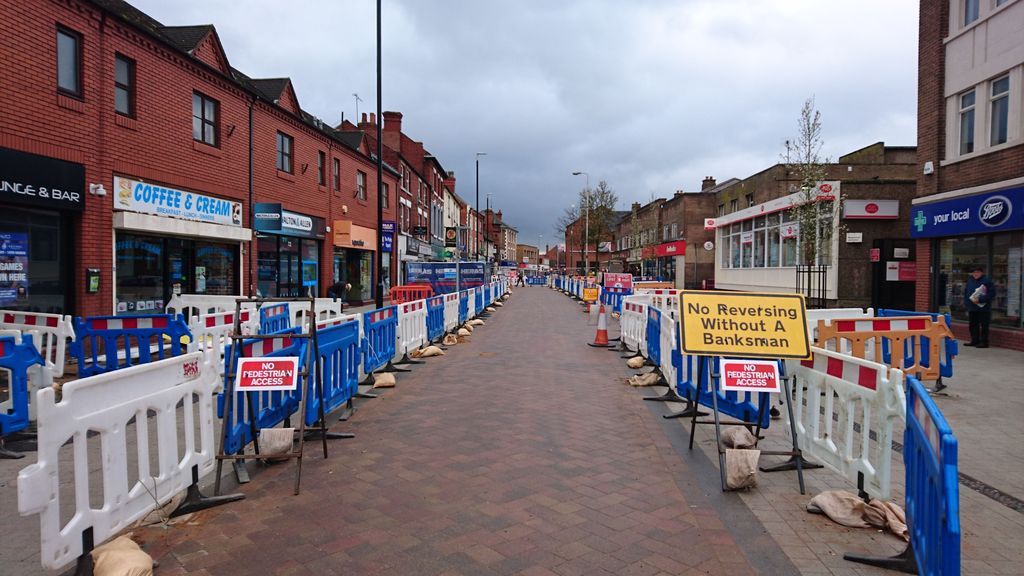 First stop on the route is Hucknall. Possibly the town responsible for the birthing of the cocksure ginger crooner. As penance for cursing the airwaves with that gobshite, Hucknall's a bit crap. It's on particularly obstructive form today. Like quite a few towns round here, it's really only one main street, with very little happening on the side streets, giving the impression that these are towns that you just pass through, on your way to something better. Best thing about Hucknall is the space-age veterinary practice called East Midlands Referrals, where our dog got his metal knees.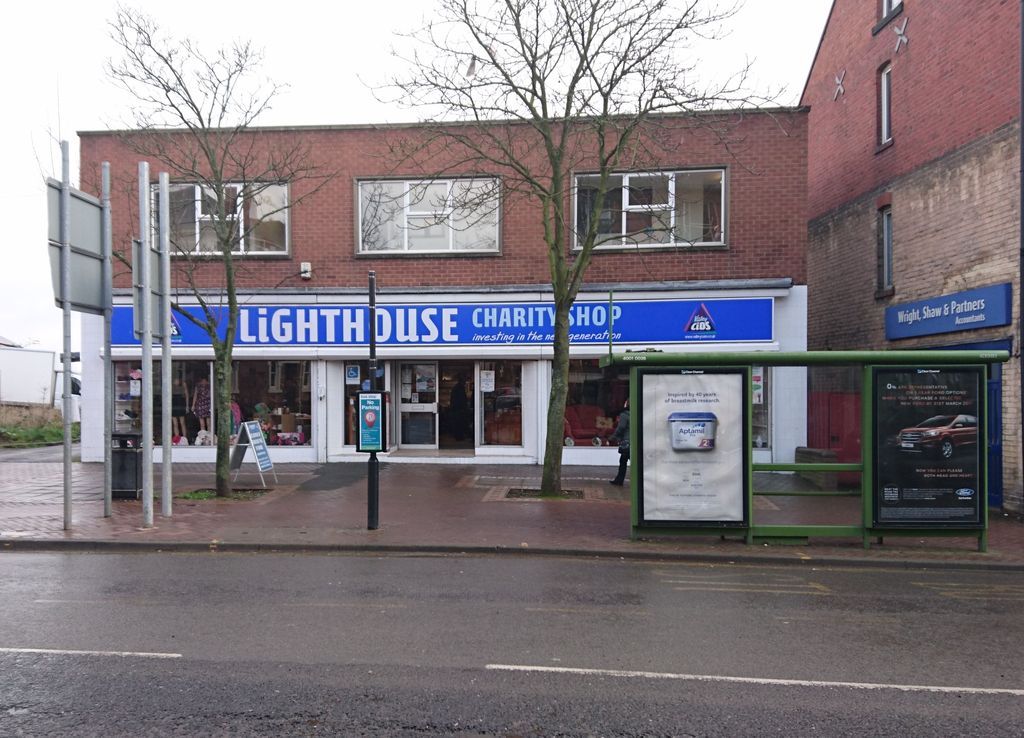 From Mick Hucknall, to the Lighthouse Family. Radio 2 twaddle.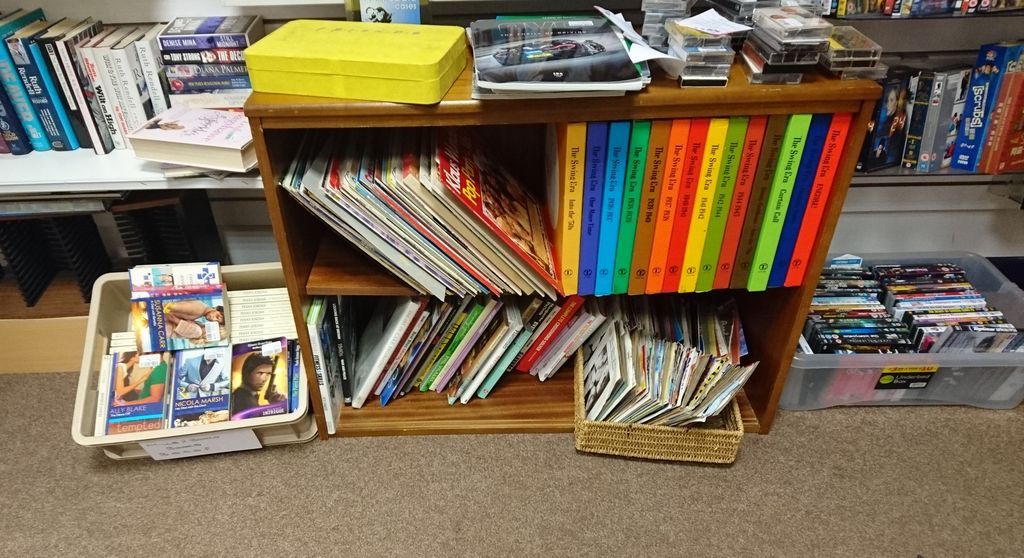 The stash, such as it was.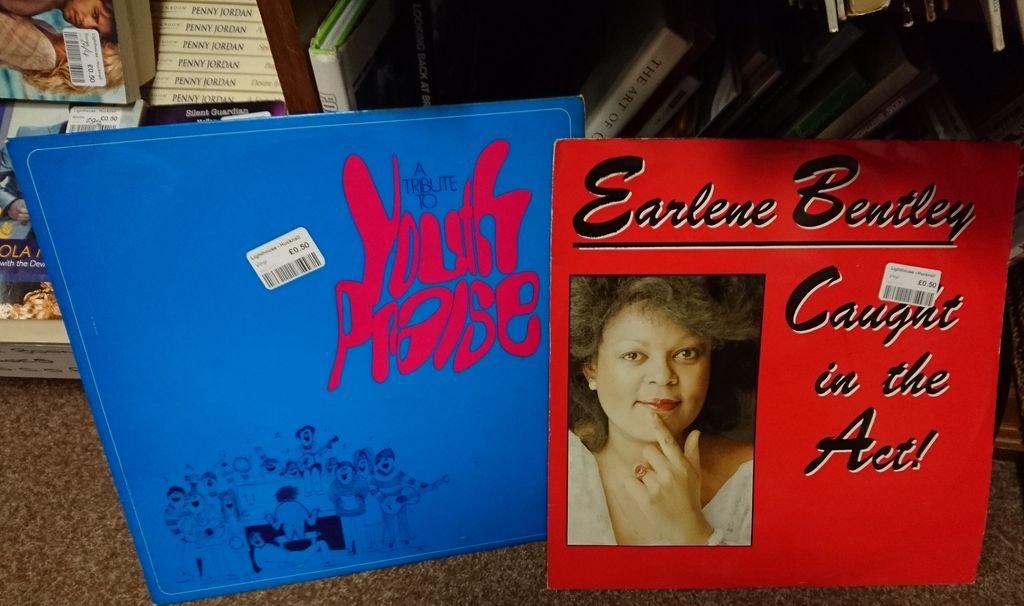 All I could find. Ms Bentley sounds to me quite representative of the mid-80s era where Hi-NRG started to morph into house. Youth Praise is in the freebies pile – 'nuff said.
Headway chazza. Next to where the flame-haired minstrel used to come to have his dreadlocks tended to. The twat.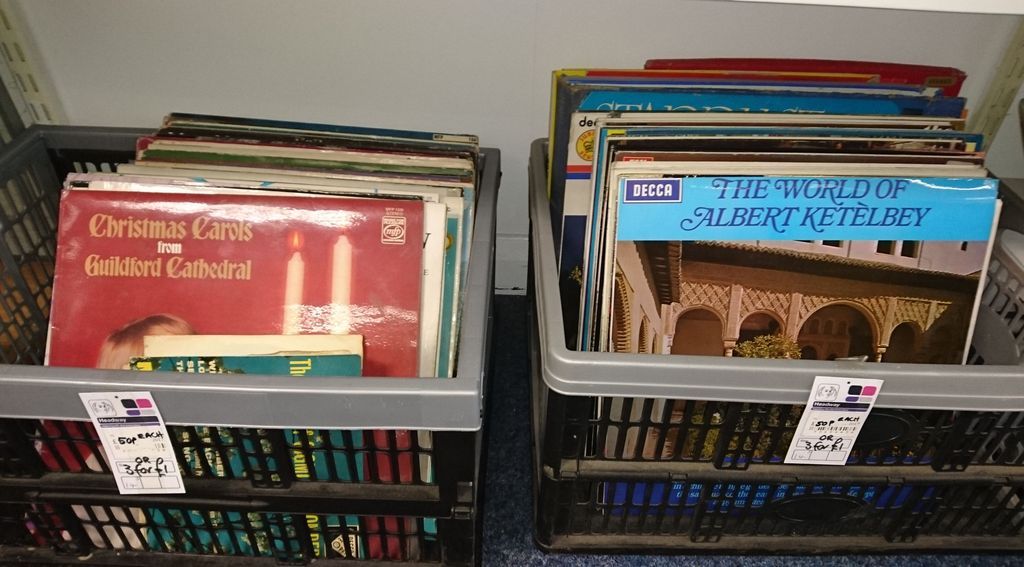 Not much in here. I picked one thing up, but didn't have chance to take a pic in situ as it was a tad cramped in there.
Back across the road to Sense.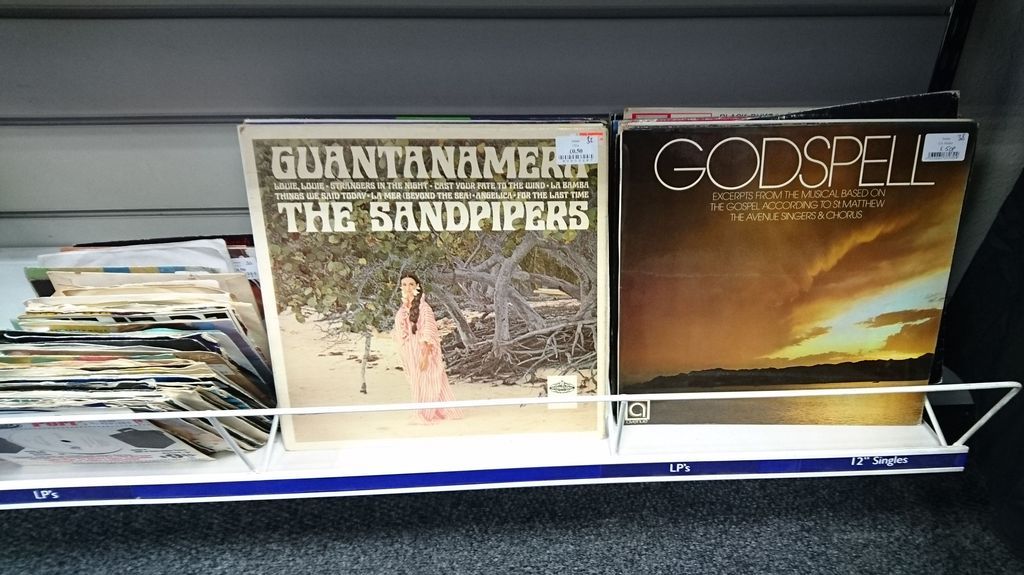 Not looking very promising.
But I won't mither too much when I find a bit of DC go-go. Still not sure how go-go wasn't massive and how it remained / remains so localised.
Last stop in Hucknall was Sue Ryder. It reeked in there. Think it had flooded recently or summat.
If ever the front of the rack was a genuine representation of the crud that lay within, this was it.
Next stop,
Kirkby-In-Ashfield
.