Finds of this morning flea market, maximum 2 euro each, except the Don Cherry which was a shop find.
Don Cherry
Hear & Now ...
spiritual, electric and funky
Barrabas
Power ...
Second one, still tasty as their début album
Billy Preston
Most Exciting Organ Ever ...
Raw R&B Organ Grooves
Mark Soskin
Rhythm Vision ...
Late Prestige record, smooth funk, enjoyable grooves with Bennie Maupin on Sax. Nice version of "Walk Tall"
Gong
Gazeuze ...
Breaks 4 Dazes
http://www.youtube.com/watch?v=ylKvglDzBU4
Steve Marcus
Sometime Other Than Now ...
Fusion album on Flying Dutchman, Guitar played by Steve Khan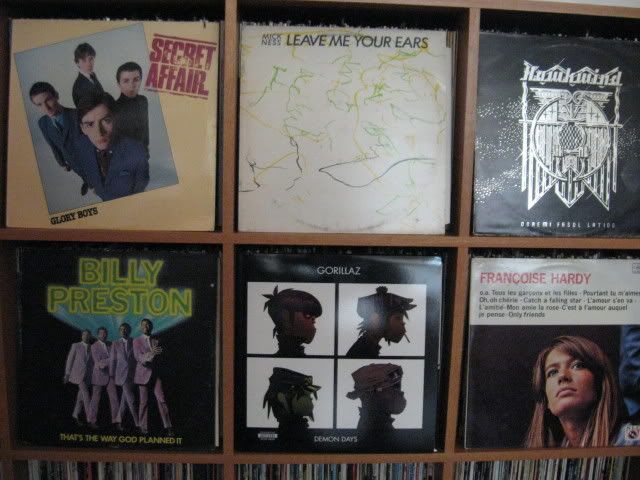 Secrect Affair
Glory Boys ...
New Wave
Mick Ness
Leave Me Your Ears ...
Experimental dark Dutch New Wave
Hawkwind
Doremi Fasol Latido ...
Space rock
Billy Preston
That's The Way God Planned it ...
Not listened yet, I don't expect to much of this Apple/George Harrison production
Gorillaz
Demon Days ...
Very pleased to find this record, bought the cd a few years ago, two euro in mint condition
Francoise Hardy
ST ...
Ductch Compilation