My library source came through for me again this week
plus a bunch of stuff from the charities and a good haul from this morning's booter!!
selected sounds - only one duffer here and some killer tracks! Sleeveless one is Roland Kovac - King Size (a spare but gone).
Some Telemusics - 100% is duff the rest are ace! Everything else from charities including the Zombies but calm down - it's the Big Beat 30th anniversary reissue. The Osmands 1st LP has some well funky tracks on it by the way and well worth the £1 I spent. Oh anf the new Trunk too. U Roy is tremendous - don't know why I'd not heard this one before.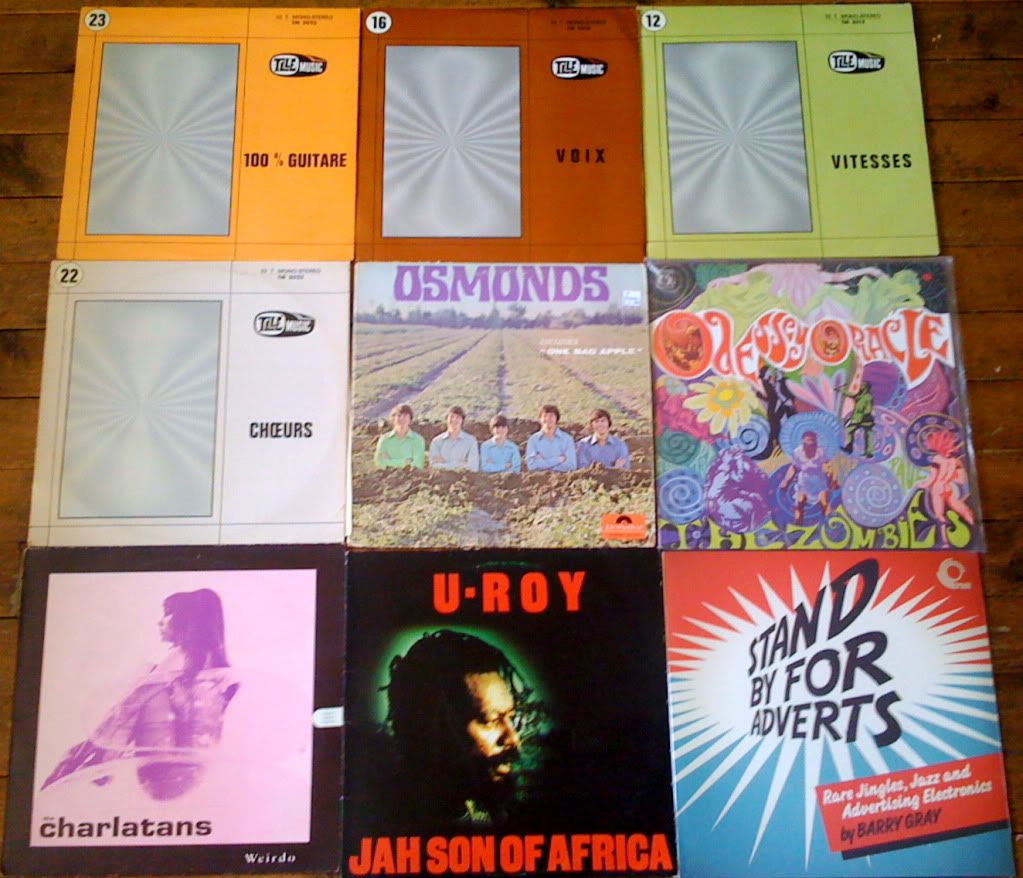 All the rest of the pics are from the boot this morning - not listened to anything yet - pleased with the stuff in the next pic - seller popped up out of nowhere just as I was about to leave! All in great nick and all orig - Ted Heath was from another seller. The Ray Stevens looks dull but the trackie reads like a VV / VG+ classic! Hair, Aquarius, Help, Spinning Wheel etc..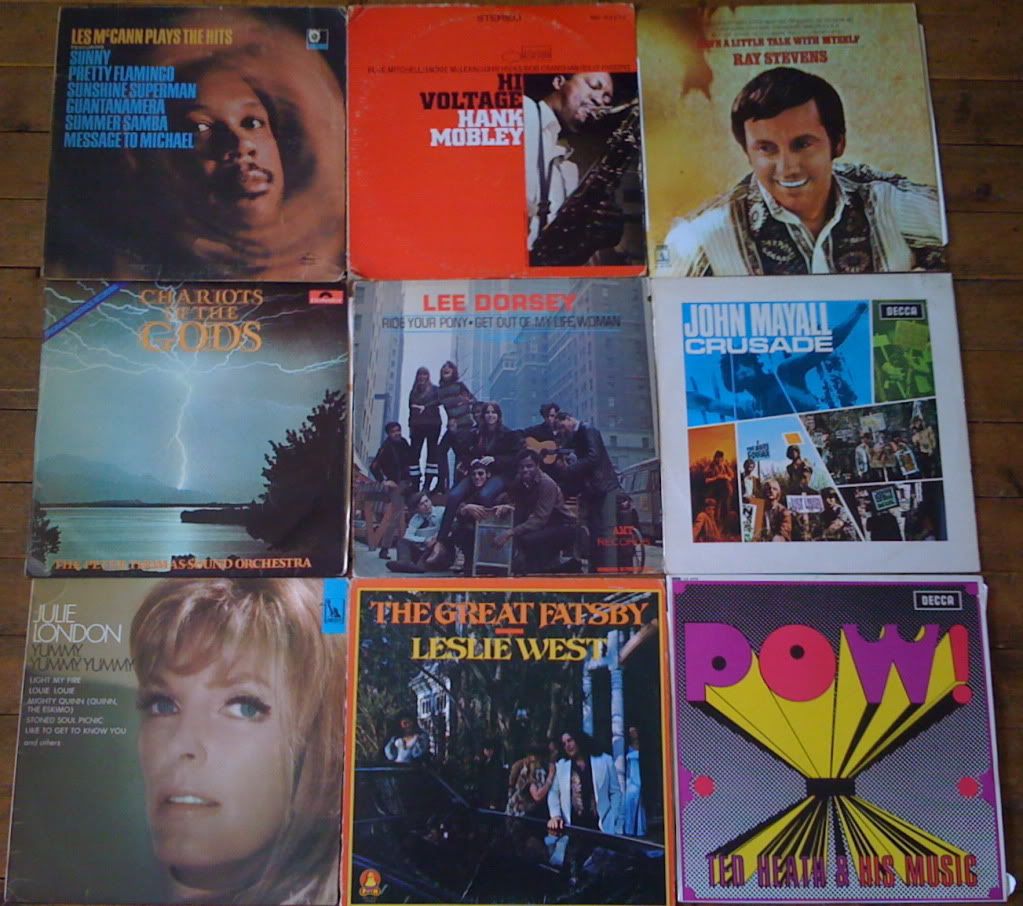 more booter action - the Polish and ethnic gear came from a booter regular who bunged me a wee pile of stuff for very little money - some of it looks ropey but I didn't want to be rude