OK - I've been up and about since 5 this morning now... got a chance to tag along a local dealer to a small record fair up the country some hour and a half drive. Some crate carrying, some crate digging, minding his stuff while he goes for a smoke or digging, carrying crates again, carrying crates again as we arrive at his place, then go out for beer, then go out for thai food, then get on bus home and try to get an overview of what I bought: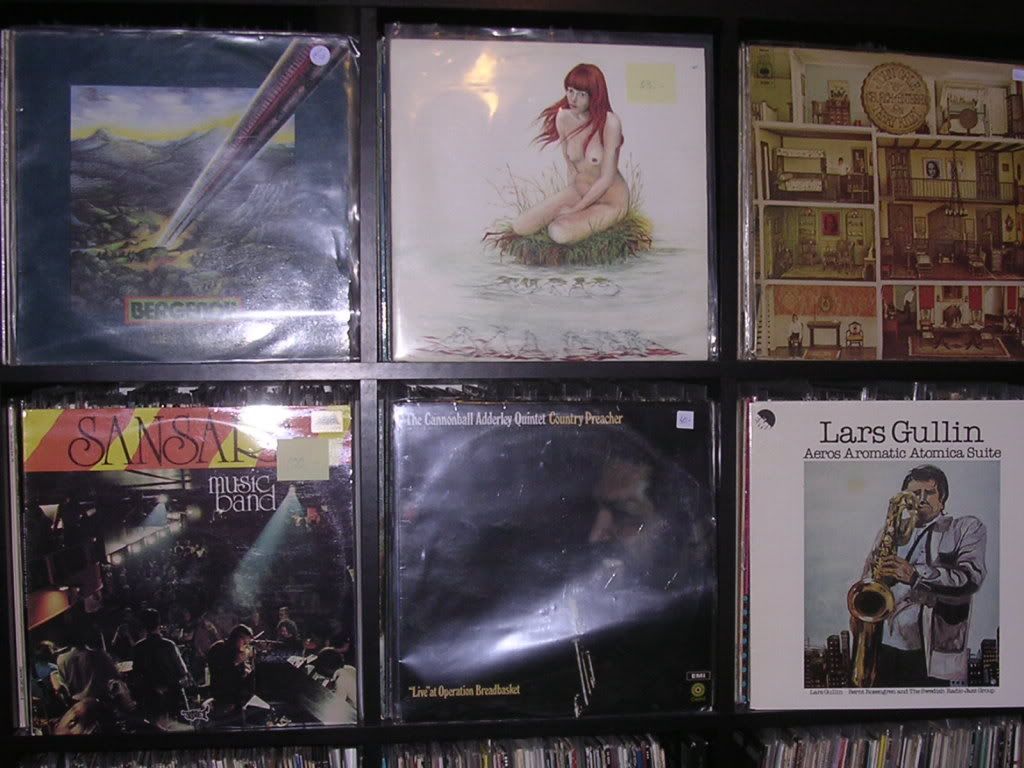 OK - here we have a 1976 Hungarian prog/horn-rock type thing that unfortunately skipped a bit and I was too tired to bother with trying to clean it - so I just put it aside.
Cheap Turid spare/upgrade
Getting rid of reissue Church of Anthrax (if it plays good enough)
The one thing I've listened to - very good 1977 jazz groove with Lasse Färnlöf, Staffan Abeleen, Georg Wadenius etc
Cheap jazz punt
And another cheap jazz punt - recorded between 1972-1976 with most of the cream of Swedish jazz players at the time: Bernt Rosengren, Bengt Hallberg, Arne Domnerus, Jan Allan, Lennart Åberg, Egil Johansen etc.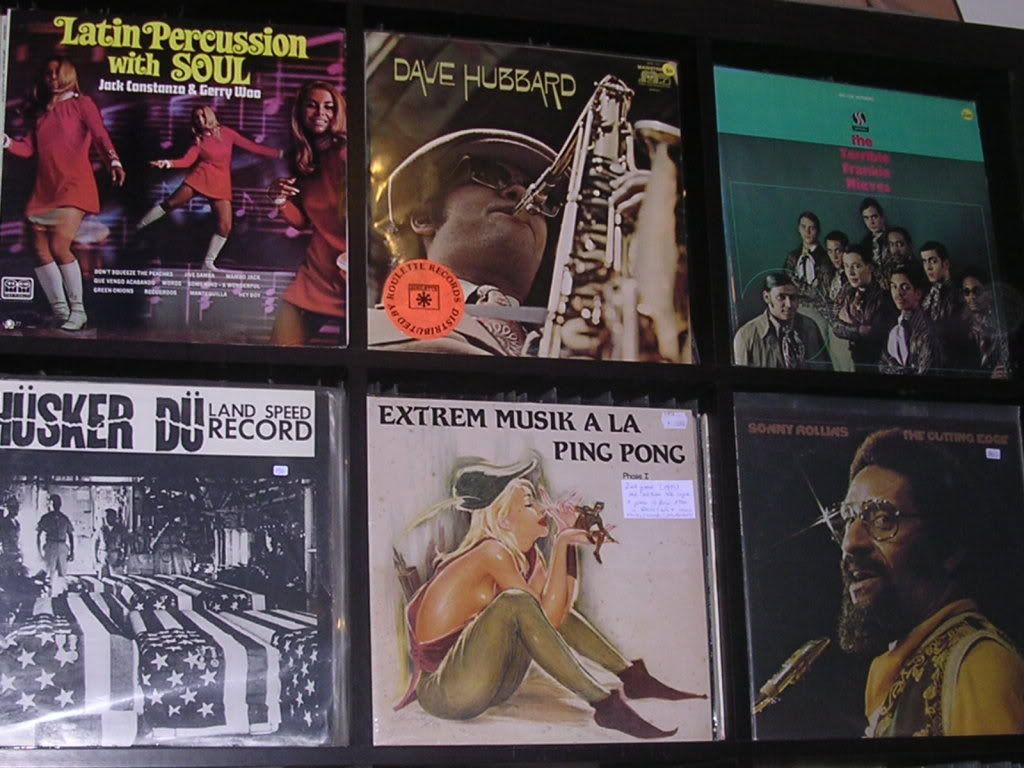 1 Euro easy punt - don't I recognize this one from somewhere??
Cheap jazz punt
Latin thingie - haha - I feel like I don't know anything about music, because you probably all know this one...
Some early Husker Du - can't go wrong there
This was upped quite a lot by the dealer I went with and I've seen it around - it was also sold by the artist himself who was more modest and when I finally decided to buy it he seemed a bit embarrased by the whole thing ...
Cheap jazz semi-punt - it has Rufus Harley guesting on bagpipes!
Highly recommended by the dealer I went up with - I'll hold him responsible if it's shite.
Highly recommended by people on this board I think - and since it was the most expensive record I bought I'll track down who it was and hold him (as I'm fairly certain about the gender) responsible if I don't like it.
Can Tago Mago outtakes
Just 2 weeks ago I was thinking I needed more Charles Wright so this took care of that
Haha - I don't know anything about music, but I know about the JB connection (which also appears to be very strong on this album) so that's worth taking a chance on
Swedish folkpsychjazzhippiejamthingie that was a really good find - this track is called The English Channel:
http://www.youtube.com/watch?v=ok3NGwqzwyw