The weather was nice yeaterday, so took the bike to the countryside outside Århus and vissited a couple of charity shops. One of them was this old factory, now charity shop with lots of old furnitures and lots and lots of realy bad and realy smelly records. Mantoviano and friends, but in the back of one of the crates i managed to find a small selection of soul an funk records in great condition. I dont know much about soul and such but took theese 3.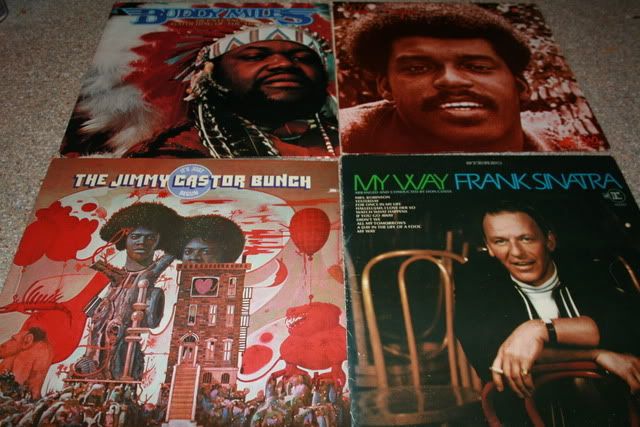 Ceasar 75
is quite good. Organ funk?
The castor bunch
is good fun. Haven´t listened to Buddy Miles, but it looks promissing.
I left behind some Black Smoke, Black heat and Ben. E. King albums, was that a mistake?
Frank Sinatra is from a different charity shop.