ok, so maybe not all picked up today ... but where does one draw the line.
good feelin's "the happy day chior" ... found in the wild for a quid.
soul/gospel covers LP ... california dreamin' , mrs robinson , hey jude and more covered on this and given a great soul/gospel twist. defo recommend it if you don't have it already.
youngers scottish bitter flexi, not sure on the exact date but sounds around 1971/72 ...
hear here
20p in the wild.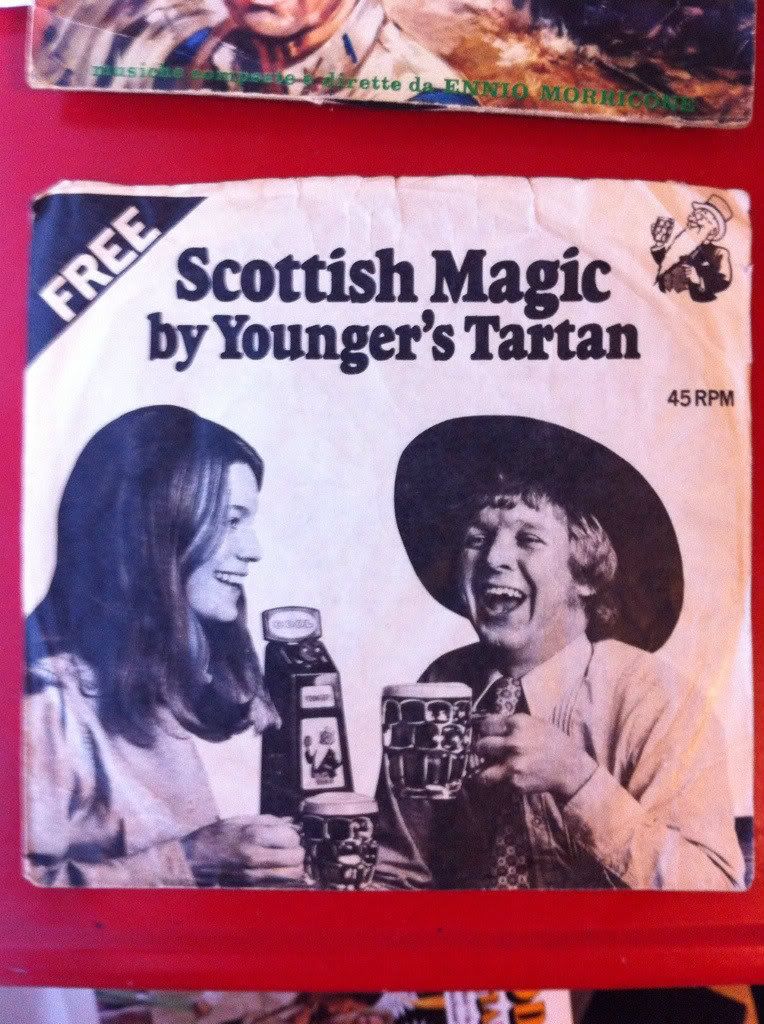 un esercito di 5 uomini decent spaghetti western soundtrack 7" by ennio morricone ...
hear here
49p in the wild.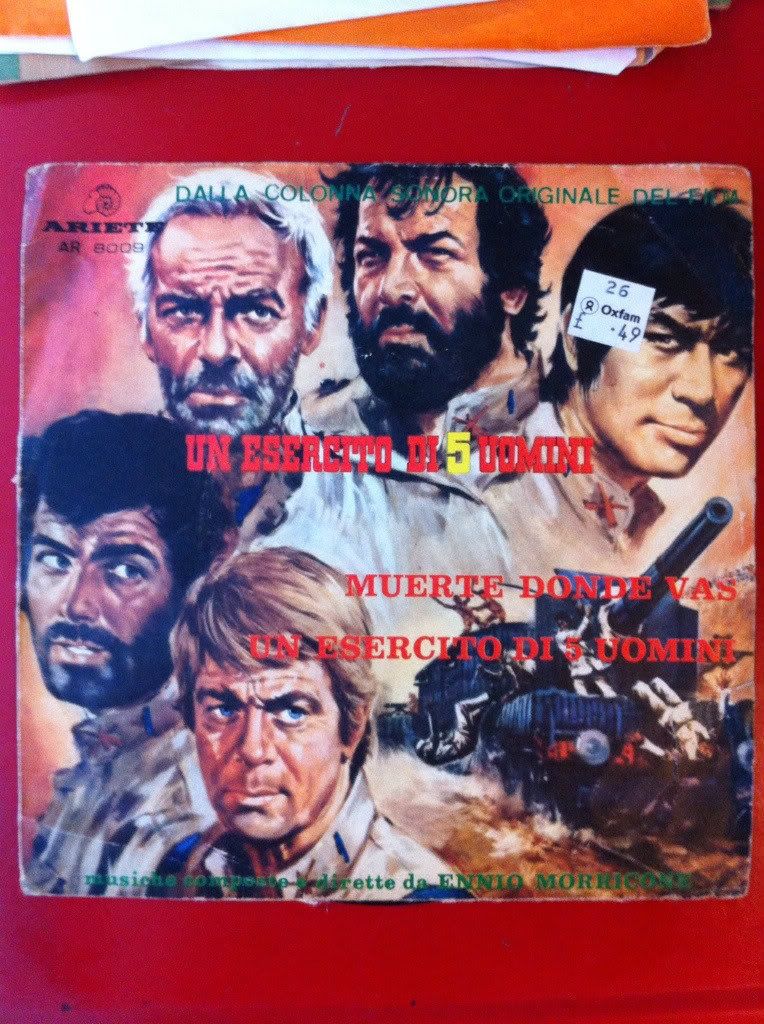 dance the slurp (7 eleven promo) sample tastic 7" bought off of t'internet ...
hear here
les crane (??) a different drummer ... weirdo sentimental crapola apart from
this bit
20p in the wild