Some large lots of vinyl out at the boot yesterday. Picked up a few albums, which I'll roll into the next one, but also dug my way through tons of singles from a single seller (sic). Four rows in each crate, each row a couple of feet deep. A couple of early birds were flicking through, pulled a face, and moved on to look for pots of leprechaun gold to flip. There was a lot of ahem filler, but I dug in, and worked through 4 crates worth. Pulled out a bunch, went to pay, and the guy says, "there's 4 more on the back of the truck, want to climb up and go through?". Yep. Worked though all those, and in all that time no one else even came and flicked through another box.
Ended up with about 40 singles. Here's some of what they could have won! ... skipping past the didn't-work-outs, the too-mojo, and the just-can't-be-bothereds ...
Big Carrot - Blackjack
. Marc Bolan pseudonym raer, right there as I started on the first crate. Sounds a bit like T-Rex, don'tcha know.
Armaggedon - Oh Man
. Quality heavy rock on an Italian jukebox single.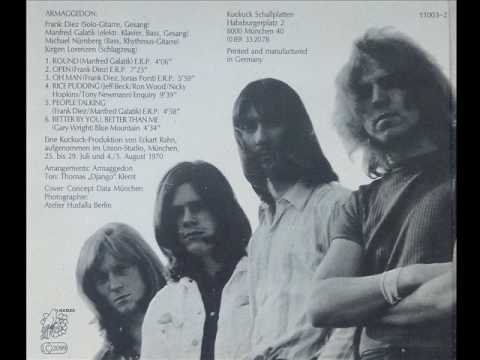 Bunny Sigler - Love Train
. Great slow take on this classic tune.
Bunny Sigler - Theme For Five Fingers Of Death
. Kung Fu themed funk with martial art grunts and a challenge to both Shaft and Superfly. Yeah!
Ultrafunk - Kung Fu Man
. More kung fu action on here, "fists of steel , speed of light, never looking for a fight"...
Jimmy Castor - King Kong
. Along with this I got a couple of other Jimmy Castors, but this is the one - c'mon it has a ape-grunty acapella refrain and a killer couplet; "One woman heard his love call / but he was too big and too tall".
Le Pamplemousse - Le Spank
. I did pick up a few disco/cheese bits, this is my favourite. Forget Le Freak, this is Le Spank... synthy-winthy dancefloor spanking time.
Neil Christian - That's Nice
. Ronseal R&B.
Orangle Bicycle - Want To B Side
. Some psych b side. Not the nicest looking copy, but plays fine.
The Rattles - The Witch
. At last, been after a copy of this stomper ever since seeing the Les Humphries take on it (!) - thanks VG+.
Nino Ferrer - La Pelle Nera
. Italian James Brown moves... nice try!
The Move - Disturbance
. Pounding B side of 'Night Of Fear' ending in a disturbing screaming breakdown - intense!
Harpers Bizarre - Malibu U
. One of their finest moments, a TV theme for the grooviest university in the universe. Love this, I listen to it a lot, and this is a nice copy.
Break Machine - Break Dance Party
. Is there any other kind?
Idris Muhammad - Turn This Mutha Out
. CTI-'d up disco jazz stuff with quirky bits. Also picked up a couple of late 70s Roy Ayres/Ubiquity in the same vein.
John Elliott and his Diatonic 4
. Organ + accordion take on Caravan is rather splendid.