Still digging. All below were from cheap-as-chips land, £1 or less, with one exception. Includes a nice big dollop of 20th century composer.
Prokofiev, Samuel Barber, Frank Bridge
solo piano works - all magnificent. Never into these composers before, their big hitters always overshadowed the tasty astringent-to-atonal sides displayed here. Would probably have skipped on Prokofiev if I hadn't spotted that one piece was called "Five Sarcasms".
Americana III
I have yet to get to grips with, but basically contemporaries of Charles Ives.
Webern
albums - great to find these in the wild.
Schuman/Rorem
refers to jazz influences in the sleeve notes, but it all sounds strangely like film soundtrack, disappointing.
Alan Hovhaness
is patchy at best with a prolific output, but
Fra Angelico
is one of his best pieces, otherworldy sounding with the 'spirit murmur' technique he invented in evidence (aleatoric, textural sound).
The
Templeton Twins
renders 70s hits in a 30s style. This is actually Ted Templeman double tracking on megaphone vocals, goofy as heck, and jammed with Vulture standards like Spinning Wheel, Light My Fire, Macarthur Park... I reckon y'all are hardy enough to handle Macarthur Park 30s style. I love the high pitched "Oh No!"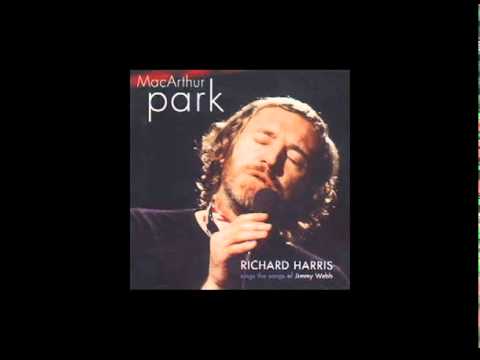 The
Morgan James Duo At The Bar Of Music
has a weird title, an ace cover, a dodgy selection of tunes, and ace renditions in a high-energy shooby dooby wooby wah vocal style with a healthy splat of scat singing. Class.
Maynard Ferguson - Swingin' My Way Through Through College
also harks back to the 30s and has plenty of POW! but is a little lacking in BIFF!
Rose Royce - Rainbow Connection
. Funkin' Norman Whitfield production and a track called 'Bad Mother Funker' sell this one.
The reissue of
Graham Bond - Holy Magick
was the expensive one at £3. Cover printing is rather blurry, but chuffed with this. Box of frogs time, the whole of Side 1 is a 20+ minute occult ceremony with chants in Atlantean (among other th ings) accompanied with some tasty blues organ, natch.
Glen Campbell Presents Larry McNeely
is a solo album from the banjo meister on Glen's TV show. The most interesting thing I reckon is "Banjo Raga Number Two", but it's not as interesting as that sounds.
Offsetting the Graham Bond are two 10p punts - can't remember the last time I found a charity shop selling off LPs for 10p! -
Walter Murphy - Rhapsody In Blue
gives the title track a cheesetastic disco funk workout in the same vein as 'A Fifth Of Beethoven', and the
Ron Goodwin
brass band is as you'd expect.
It's not often I am brave enough to sample Xian records, but I couldn't resist
Crossbeats - Crazy Mixed-Up Generation
, which spreads the Word in a Merseybeat manner.
The Fortunes - Here Comes That Rainy Day Feeling Again
was a real letdown, nothing standing out.
Allan Clarke - My Real Name Is 'Arold
. Some nice moments, needs more listening.
Brewer and Shipley - ST11261
. Slickified country rock.
Shinichi Yuizi - The Romance Of Japan
. Great Koto music album I found at the bottom of a tea chest.
Storyteller - More Pages
. Fairly roughed up, but the music sounds amazing, dual vocalist folk-rock, lovely vocal harmonies. This is the band with the mighty Terry Durham in it, he also did the cover artwork here.
Gene Pitney - More Big Sixteen
wouldn't normally get a look in, but it does have my favourite Gene track on it, 'Half The Laughter, Twice The Tears' which always leaves me feeling gobsmacked (also on 'Blue Gene').
Bee Gees - 1st
. Upgrade from my rubbish copy to a slightly less rubbish copy. So it goes.