The Eclectic Mouse - Everything I've Got
. Tail end of the 60s, jazz/rock "suite for voice, wind ensemble, percussion and electric instruments" kind of psychodrama about a dude getting his head together after a failed relationship. Immensely pseud liner notes belie the excellence of the actual music, clip below.
Tin Huey - Contents Dislodged During Shipment
. Akron-based wacky new wavesters, only album from '78, this has wowie zowie weirdo jerky fast riffs with bonkers sounds and nerditude galore. Ace example below.
Jack Lancaster and Robin Lumley - Marscape
. The whole of Brand X but this predates their first album. Nice conceptual soundscapes detailing an expedition to explore Mars, atmospheric soundscapes and high energy prog noodles.
The Nuclear Regulatory Commission - Reactor
. Spiky post punk album with an anti-nuke theme. Looks the business!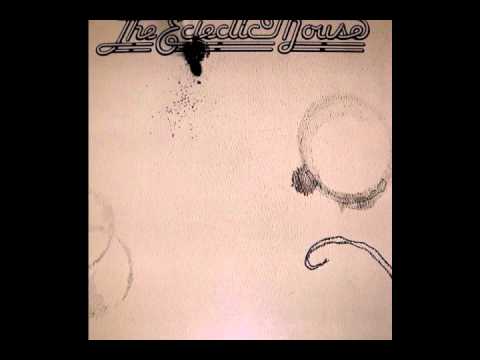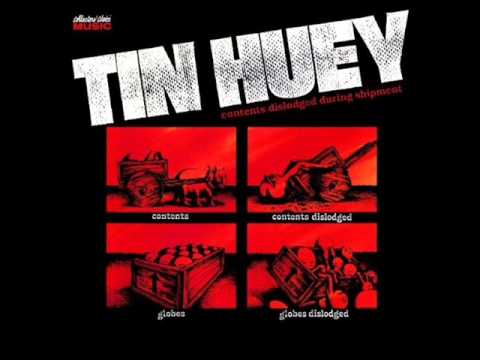 Norrie Paramor - The Shadows In Latin
. I have been vaguely after this for 20 years or so, seen a couple of copies but never at the right price. If I'd known how storming this was I'd have been after it much harder. This is cracking! Bongos, brass, woodwind, hammond, tubular bells, piano, the odd guitar even... the has the works thrown at it in fab and funny arrangements. Will sit nicely to Norrie's Cliff album.
Robert Campbell - Living In The Shadow Of A Downtown Movie Show
. Bought on the basis that there was a track called "Walls I Scream". And an interesting roster of musicians - Chas Hodges, Maurice Pert, BJ Cole... hasn't really grabbed me, think there's a heavy touch too much Bowie influence here.
City Boy - Young Men Gone West
. Didn't take much time to turn up another City Boy record. I am really enjoying this kind of slickly produced glam art rock music at the moment. Glamart sounds too much like Walmart so that's not going to catch on. An album with a track called "The Man Who Ate His Car" gets brownie points anyhow.
Family - Rise
. Best of comp.
The Lark In The Clear Air
- Irish traditional music played on small instruments i.e. things you can pull out of a pocket in the pub. Seen this recommended on Waxi, and it is wonderful, especially the jaw harp pieces - I've never heard reels played this way, sounds extraordinary!
Bulgarian National Dances And Ratchenitzi
. I am just a sucker for East European trad instrumentals, toe tappers galore here. Still not sure what Ratchenitzi are.
Cross Country - S/T.
Sure I have seen this recommended here... so thankyou whoever that was, this is a corker, gorgeous vocals and strong songs.
Stefan Grossman - Bottleneck Serenade
. The approach is a bit clinical / academic, but there are some nice bottleneck sounds on here. Which is why I got it.
Absolute Elsewhere - In Search Of Ancient Gods
. Cheap copy with all the inserts and stuff. Spacey (!) instrumental music.
Parliament - Chocolate City
. Wrong record inside. D'oh.
Harold Smart - At The Thomas Organ
. Mostly sedate, but he's covering the theme from "Don't Look Now" (sold), love theme from Serpico, and of course demonstrates all the nifty features of the Thomas organ systematically.
Colin Blunstone - Ennismore
. Great second album, not quite up there with his first but still worthy.
Voyager - Halfway Hotel
. More artish rock with FM friendly gloss. Two standout tracks for me are the elaborate "Judas" and the bonkers "Total Amnesia", with tin tack piano opening building up to a Queen-esque pomp romp extravaganza. Lipsync clip below.
Steve Hillage - Open
. Spacey guitar. Like many Steve Hillage albums.
Judy Lynn - Naturally
. This seems fairly obscure, but it's a beautifully arranged and produced set of country melancholia. Grab it if you see it cheap.
The Salsoul Orchestra - Christmas Jollies
. Tis not the season, but glad to finally snag a copy.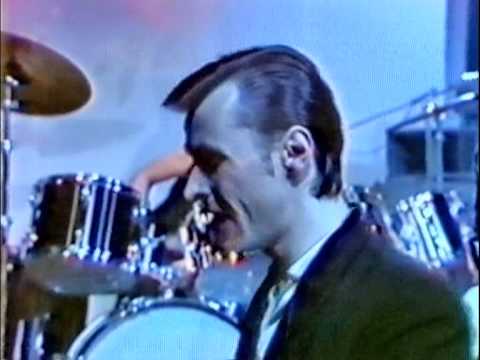 Ry Cooder - Paris, Texas
. Crusty soundtrack action, but it still sounds great. Much more receptive to this kind of atmospheric stuff that I used to be.
James Griffin & Co
. Too ballardy.
The Temptations - Wings Of Love
. Late Temptations, was surprised by how much I liked this, especially the cheesy funky "Sweet Gypsy Jane" which has layered fonky basses and nice raw vocal.
Colin Blunstone - Planes
. Fourth album, going to follow the third out the door I think.