Or, in my case, August's Gloop.
I'll start it off this month then (While sadly under-performing at 'Only Connect'. Even though it's clearly easier now that it's on BBC2, I'm still quite abysmal at it.)
Been so busy at work lately that I've hardly been online, never mind this forum and my vinyl hunting has been similarly curtailed. I'm not sure I like being a grown up with responsibilities and stuff!
So, I'd initially intended on a comprehensive 'capturing' of my recent finds, but have decided to spare you and just put in the 'highlights' (I've picked up a fair few VV / VG+ classics to go in the next round of freebies, but who needs to see Amazonas, Brazilian or Well Kept Secret again?).
I attempted a CSC recently, but it went so badly in terms of finds and my own existential crisis (at being back in my home town on the day the last pit closed) that it would have just come across as a bleak odyssey, a sort of 'Heart of Darkness' with loads of swearing and too little vinyl. Anyway, I got the above on a stall on a flea-market in Retford (North Notts). I'll probably hang on to Crucial as, I'll be honest, there's very little music that has that Proustian effect on my as these early electro LPs. Takes me right back to my childhood, think I'd have been 11. Some of it's cheesy now, but a lot of it still sounds like a window into a dystopian future, Cybotron in particular hasn't aged a bit.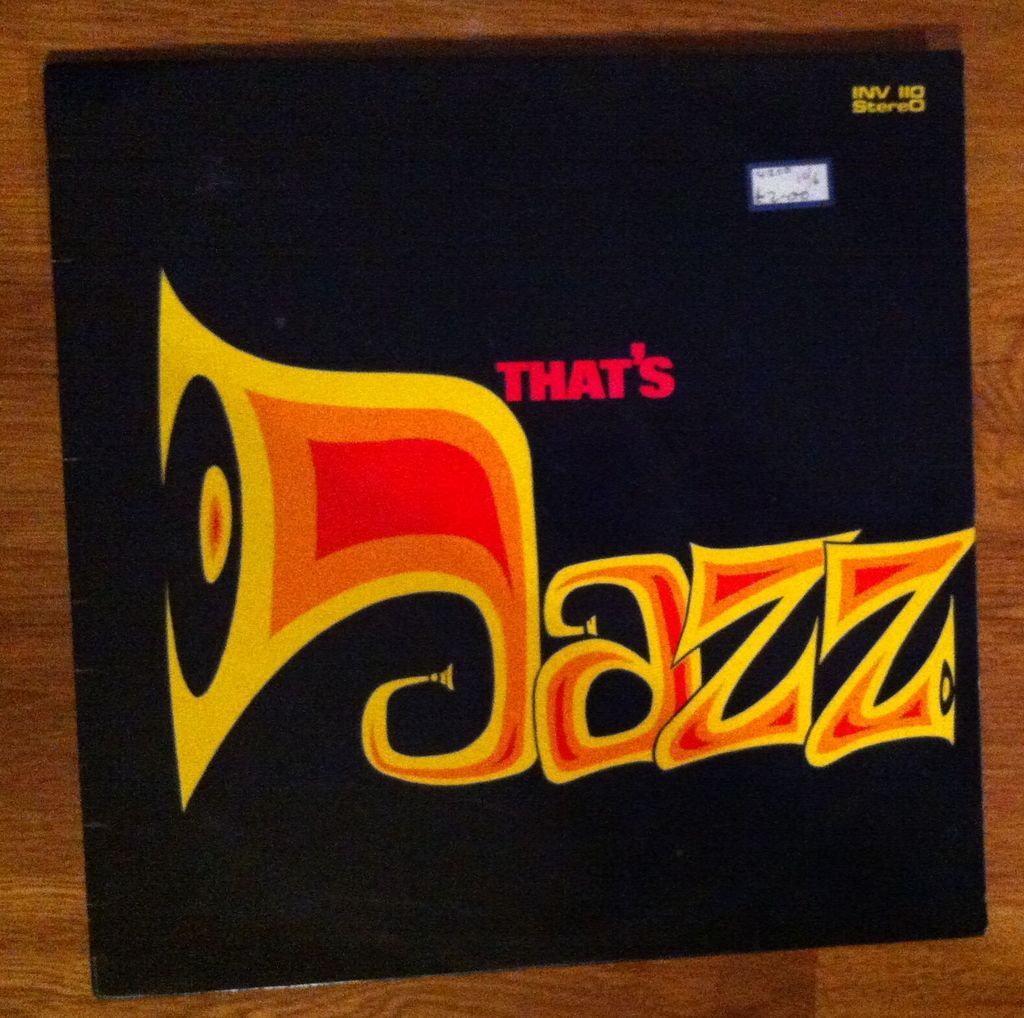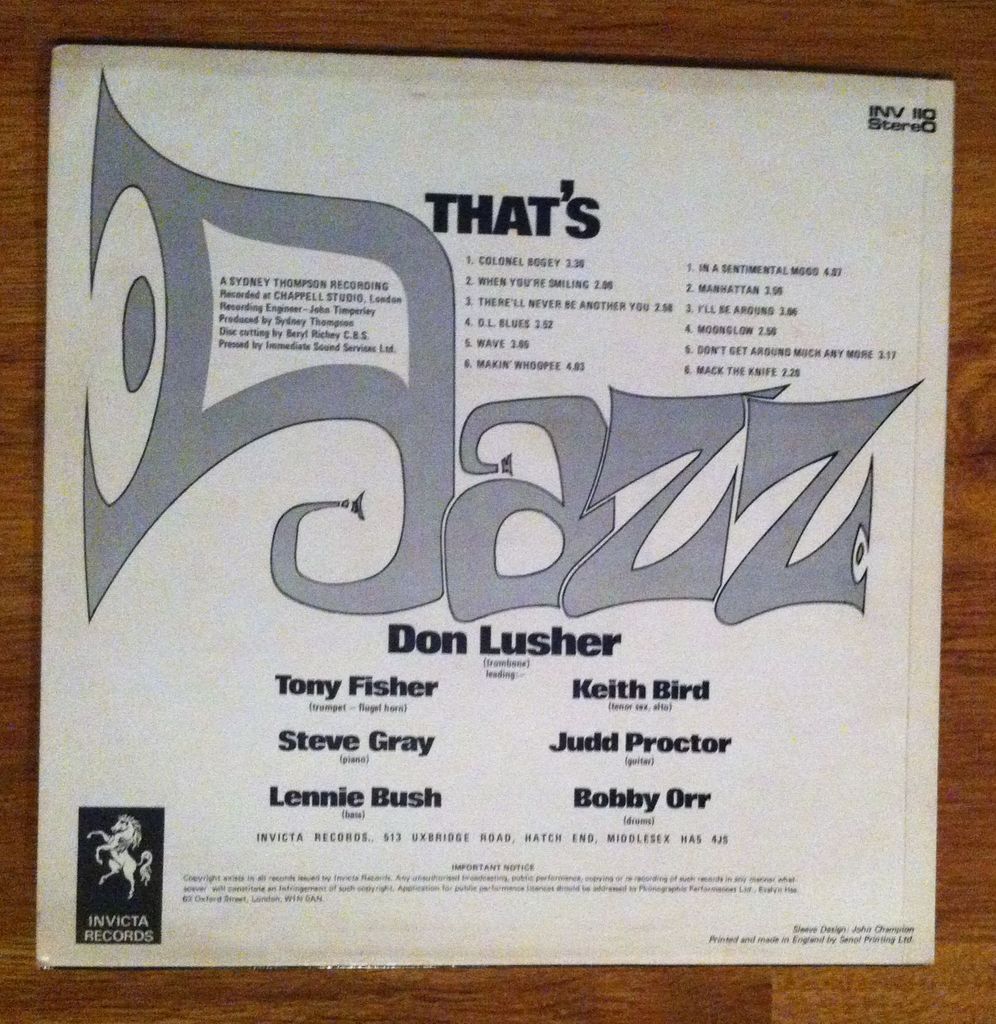 Found the above in a branch of BHF who, I don't know if this is a national policy, have suddenly started carrying vinyl again. Seems like they're being a bit optimistic on pricing as every branch I've been in seems to have set £2.99 as the baseline on almost everything. This was £1.99 if I remember rightly. As you can see, it's a bunch of library sessioners doing some pretty straight jazz. It's not bad, bit pedestrian for me (as you might guess from the standards being covered). Always good to stumble on summat you've never seen before though.
50p chazza finds. The Beach Boys LPs looked fine in the shop, but sounded like a cement mixer when I landed the needle. Shame. Never seen the instrumentals LP before and it's not really the kind of thing I'd pick up, but you read the credits and see some Brian Bennett action and this track by some chancers called Thunder Company 'Ridin' On The Gravy Train'. I've been coming on this forum for how many years? And I've never heard of this track, which I'm guessing is common knowledge to the rest of you? I can only apologise for my ineptitude. If there's anyone as naïve as me out there, get a cheap copy of this LP as the 7" is apparently harder to come by.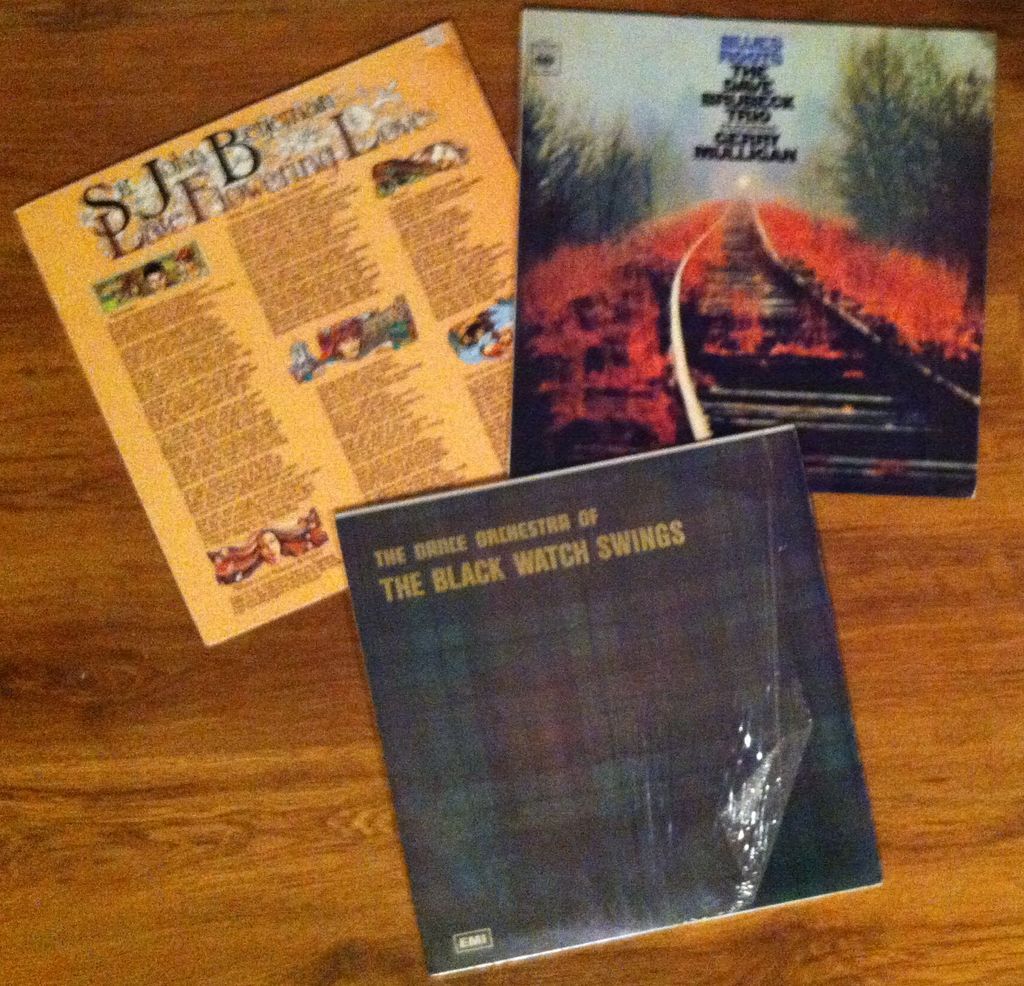 More charity shop finds. I doubt I need to introduce the top pair. The bottom one is one of those VV / VG+ classics that you pay for without making eye contact with the assistant as there's a degree of residual embarrassment, then you get home and find that it's a right banger. Dance Band of the Black Watch, if you're interested. I'm sure the North of the Border contingent are already all over this, but there's some firing versions of 70s rock / pop tunes, breaks and grooves and all sorts. One of the best quids I've spent this year (and I've spent a few).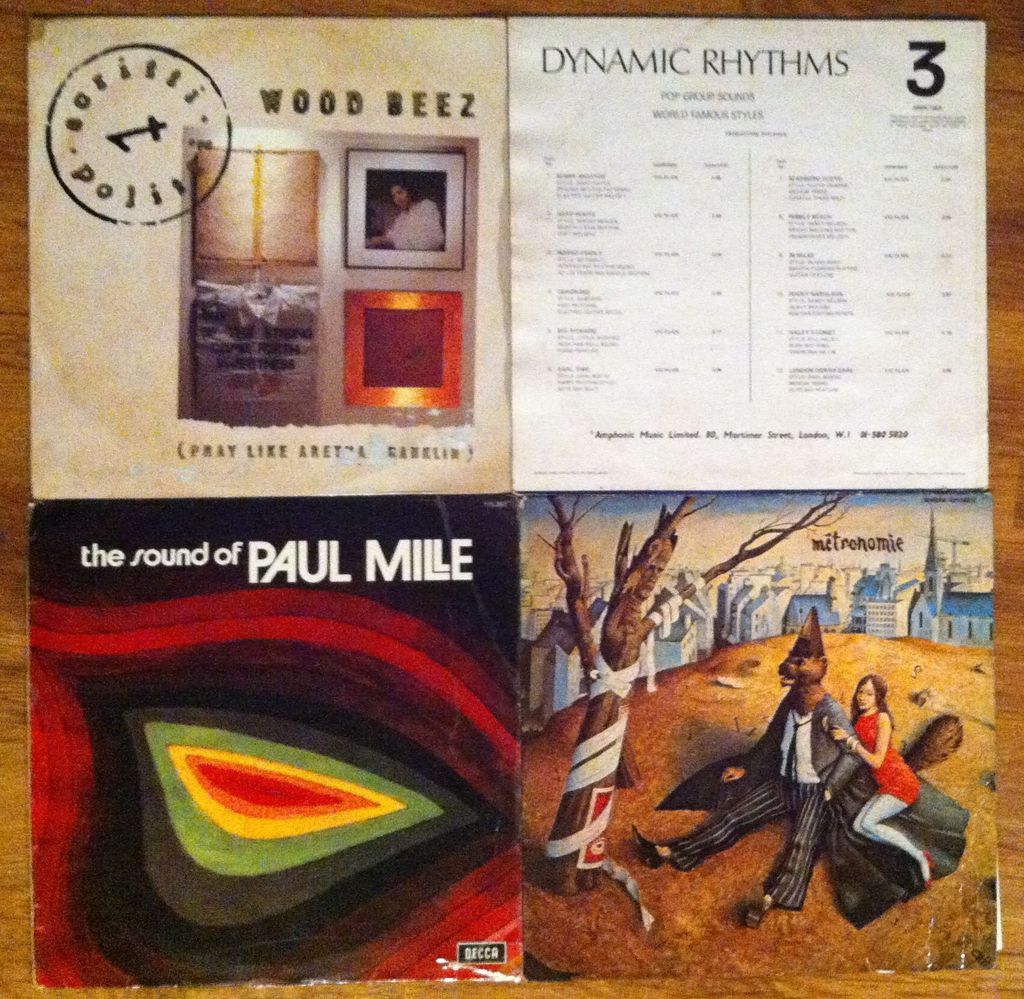 Most of these were from a quick post-work raid on Rob's Records. Think 'Wood Beez' was the final piece of my Scritti jigsaw. I'm unnaturally proud of myself for resisting getting a copy off eBay (I was admittedly tempted by the quick fix), despite a long standing frustration at not turning one up in the wild. Random Amphonic library, with Vic Flick doing his guitar 'thang' to pay tribute to various eras and players. Good 'Shaft' tye wah-wah tune and some other decent grooves, but probably one better suited to a library collector than me. The Paul Mille one promises much, but is really a one-tracker (though the track 'Return To Amazony' is bloody good). And a spare cheap 'Metronomie' off ebay.fr, which needs a clean but looks like it will do very nicely.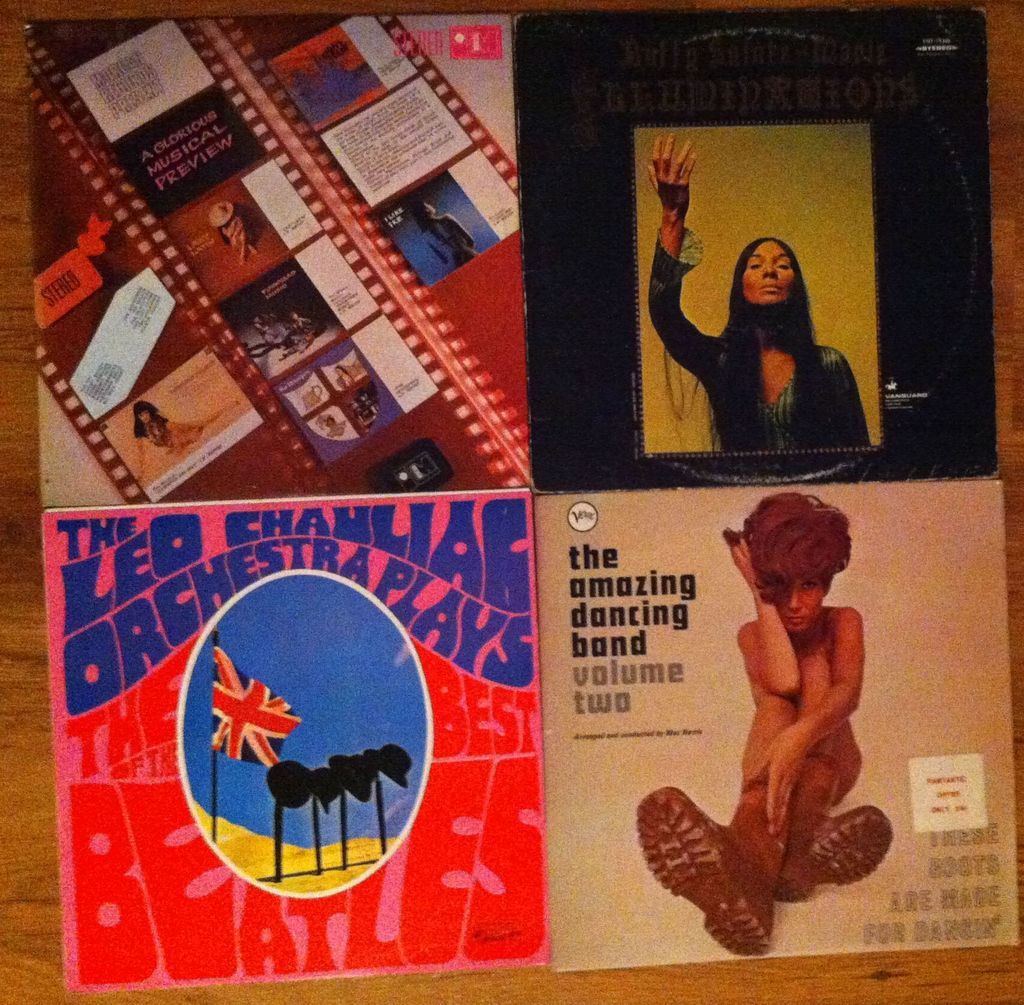 Anyone within fleeing distance of Nottingham will be pleased to know that Anarchy Records has opened up again, a couple of doors up from where it used to be. Jill will be in there Monday to Saturday 11.00 - 18.00. Same random and varied stock as before (loads of vinyl, loads of ephemera), almost all at bargain prices always worth going in for a browse. Some VV/VG+ fodder here - Morgan label sampler with The Excursion 'Yuggy Buggy' being the stand-out for me. The most VG+ friendly Buffy LP? Some very parpmongous Fabs covers, not without its charms. And a spare of the Amazing Dancing Band, again, very representative of this forum.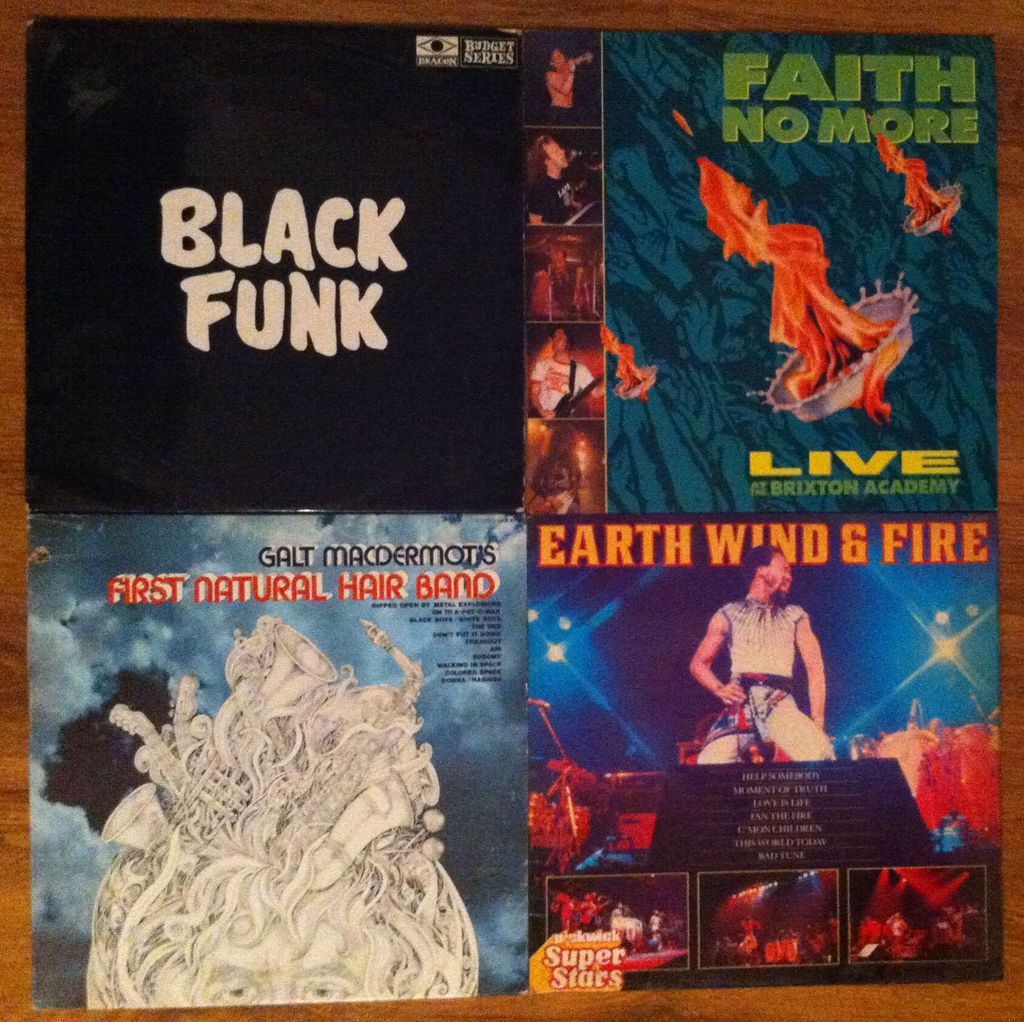 Black Funk was picked up to rehome round here, I figure that someone's bound to want some reggae action. FNM are one of my long-time fave bands, decided I needed the live album to blast out (I've had the CD ages of course), their new album is the bollocks, if anyone's wondering! First Natural Hair Band was bizarrely cheap off eBay.ca, I was the sole bidder, which made me suspicious, but it's flawless condition - happy days. Oh and the EWF was picked up in a chazza to give as a freebie. This was a nostalgia purchase as it was one of my very first funk albums when I started collecting. One of the seeds sown many, many years ago that set me off on this path. Always makes me smile to see it in the racks. And it's a great album.
The question now is, how much attention can I continue to displace onto record collecting now that the football season is upon us? Hmmmmmm........*
*Not that United have a cat's chance in hell of winning owt!