I've gone with a 'less is more' approach this month. Not exactly by design, I've not been out and about as much for a start and I did rather annihilate my month's budget by picking off a couple of longer-term wants right at the start of September.
So, as I'm in the kitchen in the Great Aslockton Bake-Off (emerging victorious from a field of one), thought I'd quickly display my wares.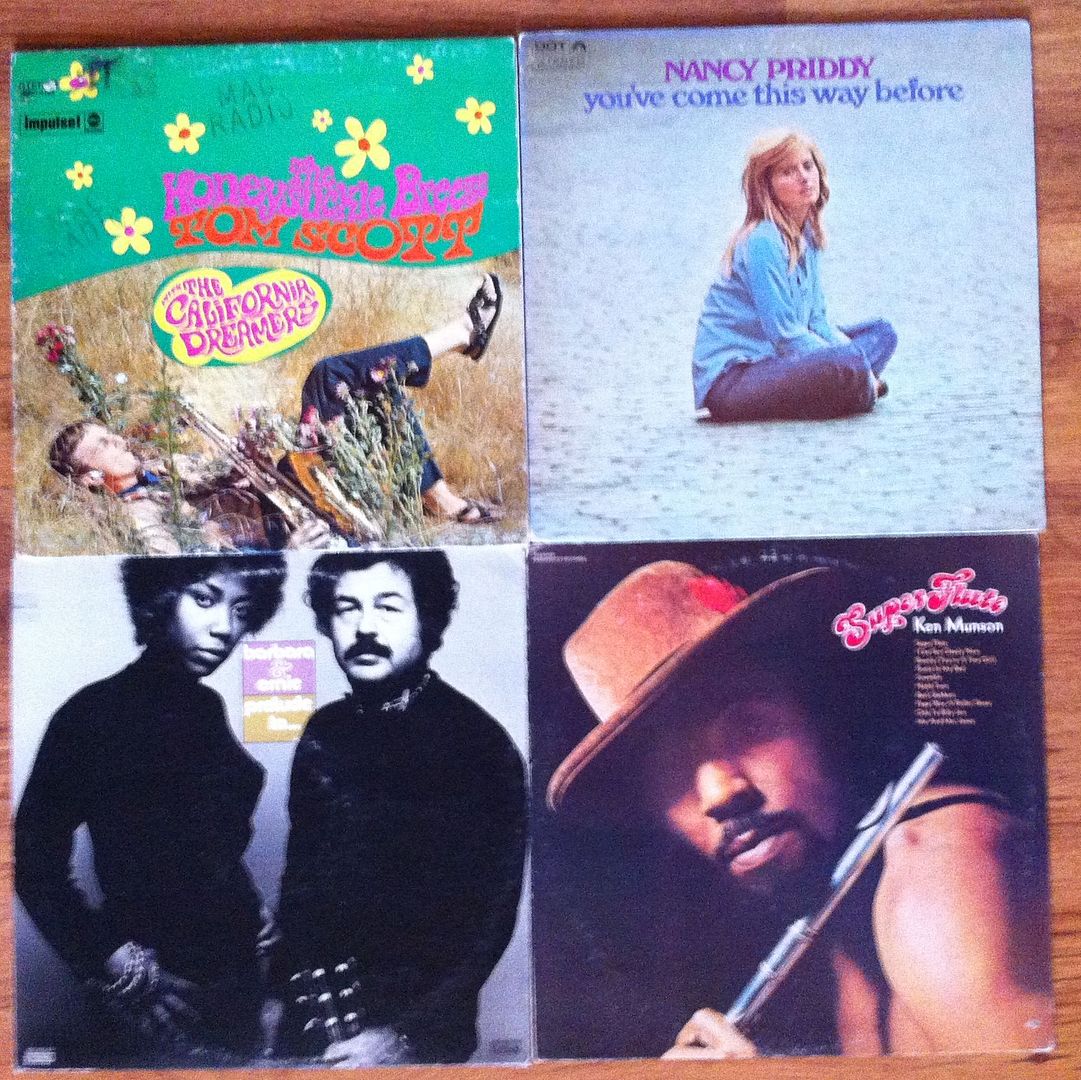 I was on eBay, searching for Barbara and Ernie and found a copy on eBay.ca with Barbara mis-spelt, so no other bidders and I had the opportunity to make an offer. Checked whether the seller had owt else, to make the shipping from Canada value for money and he had the Tom Scott & The California Dreamers LP, same arrangement, make an offer. So we to-ed and fro-ed on offers and I got both for incredibly good prices and the Ken Munson was chucked in for a couple of extra quid. Loads of folk on the Board seem to be picking Barbara and Ernie up recently eh? It's great though. But not as great as Tom Scott, which is a far, far more solid LP than I'd realised. Totally merits its sought-after status. I also found a US seller with Nancy Priddy at a decent price. But I made a balls of bidding on it (i.e. fell asleep after forgetting to bid), luckily, it didn't sell and I contacted the fella afterwards and we did a really reasonable deal (both parties were well happy, put it that way). I've thus been having some good times with Christina Applegate's Mum ever since. Which isn't as creepy as it sounds.
The above three have all come from Rob's recently. Good to add to the Scott collection for a nice price, could do with Scott 2 now. Bit of August Darnell action ('Sunshower' is the one) and nice to find some funky Bo Diddley grooves last Friday afternoon as I was in a right mardy mood and this began the fightback of cheerfulness.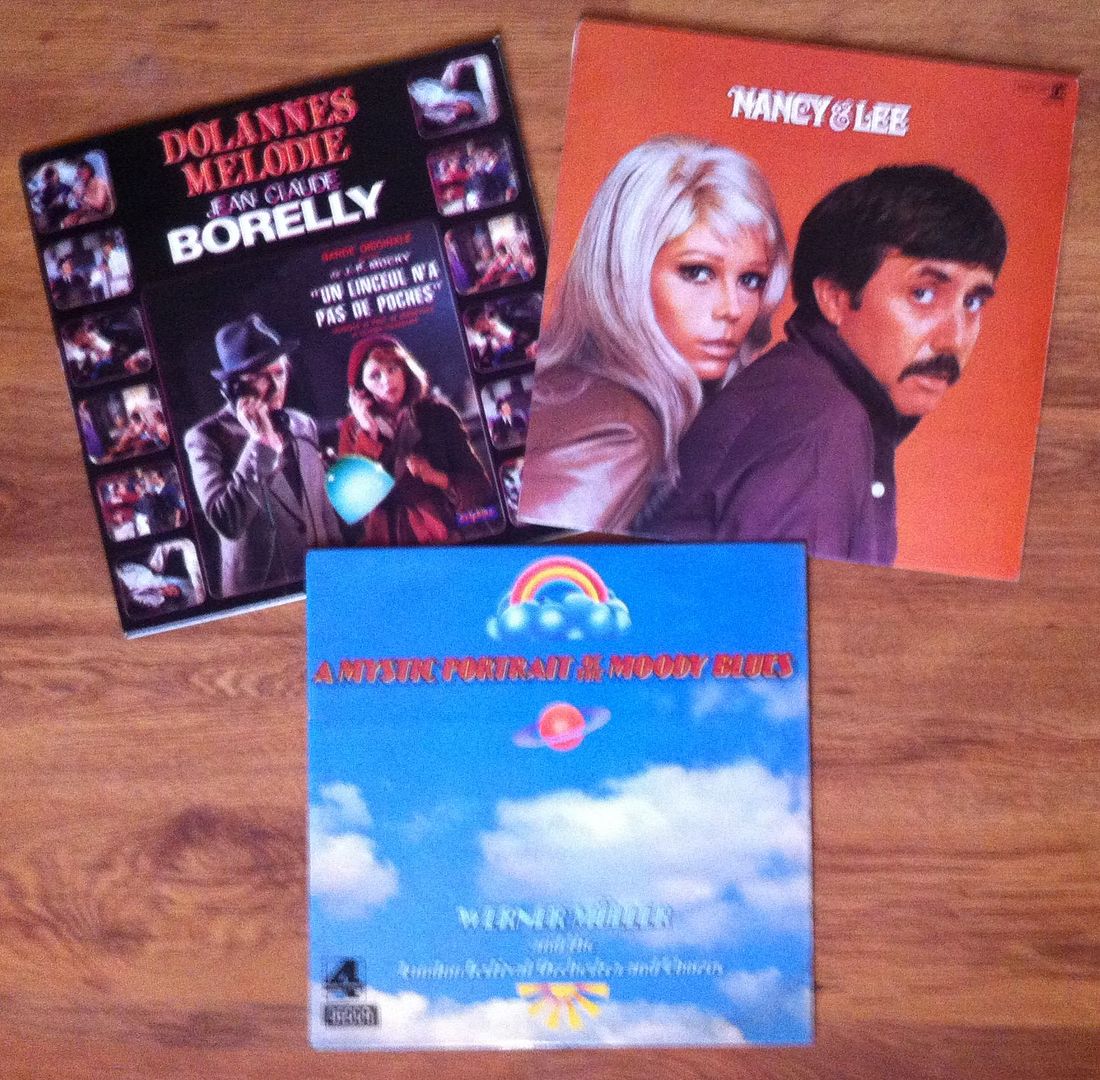 And three cheeky chazza finds. Which will all end up as freebies I reckon. The French film soundtrack comp is mostly 'Le Dernier de vin d'ete' (think about it) type stuff, but picks up towards the end of side two with a couple of pretty groovy numbers.
And, seeing as I've been baking and have been asked for cake porn before (and I suspect you all don't think I can bake, as well as be about the best bare knuckle fighter in the East Midlands), here's my lemon drizzle: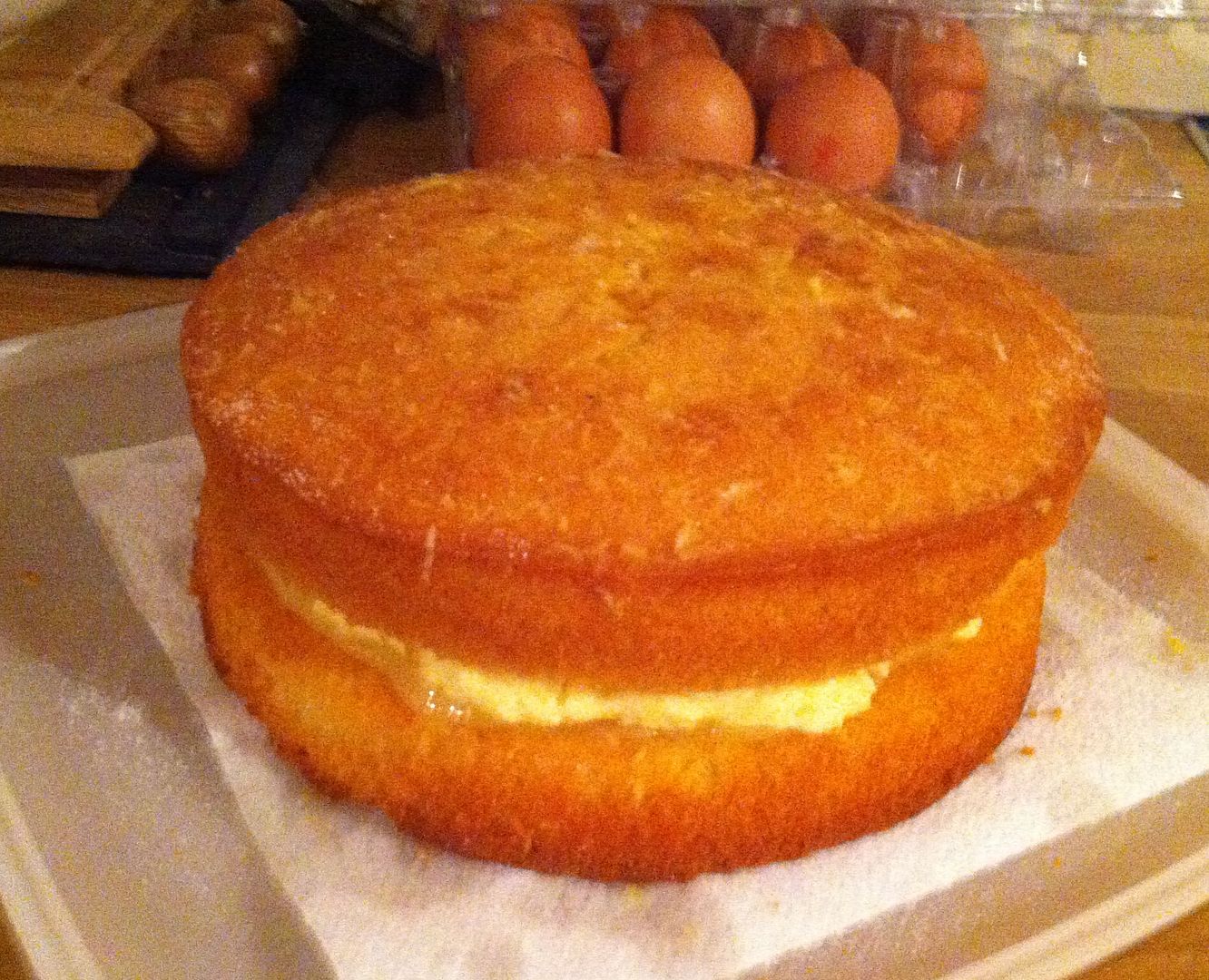 Deal with it.