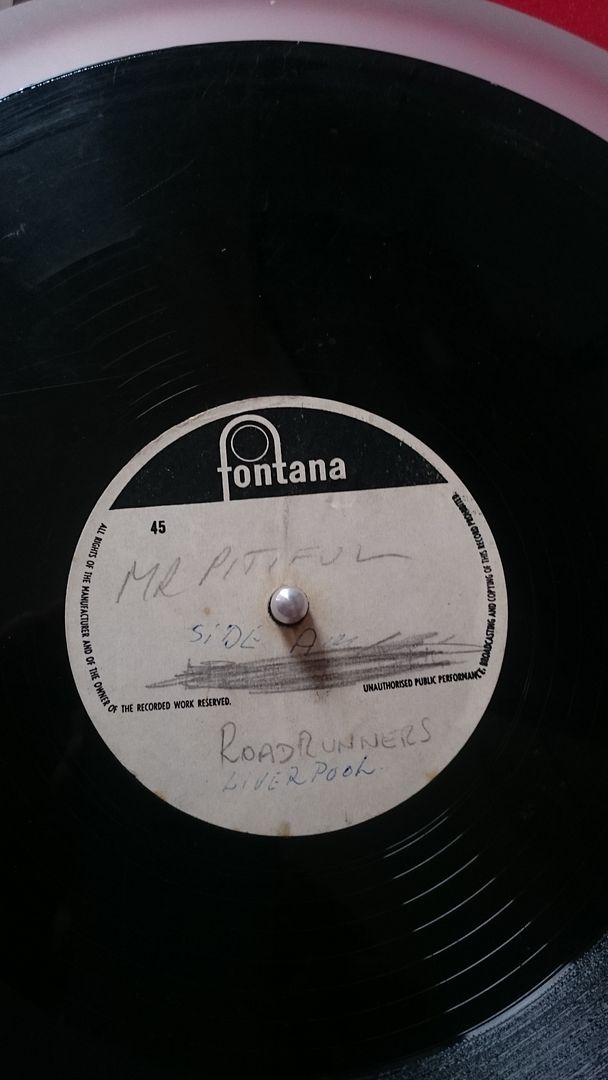 After some googling I found there was actually a Liverpool band called Roadrunners, active from 1962-66. They have a website which seems to be pieced together, and it says "t the time Mike Hart left the band in 1965, we were under contract to Philips/Fontana in London, where A&R man Jack Bauerstock had produced quite a few tracks, including at least one with Jimmy Page on lead guitar. None were released." So it works out that it is this band, and that they don't seem to have that much memory of these recordings.
The bad news: there is a small warp that causes the needle to skip for most of the record. Annoyingly enough, the parts I could play sound really good, espec. Mr Pitiful.
This is the first acetate I've found, so advice is welcome. I've now understood it's delicate and that I should avoid playing it. I guess the nature of the acetate makes it hard to salvage it, so is this a framing prospect?