I'm not sure I have the history on this site to allow me to START a finds thread but it is March after all and I've had a pretty astonishing lunchtime of charity shopping. Things looked good from the start when I walked into Oxfam as they were putting the records out but my hopes were dashed by the sight of the ubiquitous No Parlez on top of the pile and similar chuff beneath. I left and decided to poke my head into the next shop up which had yielded nothing in months. The record crate, previously so picked over that it was pretty much empty - was now brimming. From what I pulled it must have been restocked this morning.
I'll start with this - Swingle 2, No Time To Talk. This has survived all the picking over and I'd passed over it before. It was a bit of a feeding frenzy though so this finally made the net.
The first thing I saw was a small collection of Kate Bush records. I brought a few home and left a few - The Red Shoes, The Dreaming and Lionheart came home, a few 12"s stayed behind. This bootleg made the cut though:
Next up, Sara Cox played BB King on the Radio 2 breakfast show on Monday (I can't stand Chris Evans but I like Sara Cox) so this seemed like serendipity. I've never been too fussed about electric blues but this has got that lovely Muscle Shoals Ry Cooder gospel choir thing going on:
And this was sitting next to it:
Next one I picked up was more of charity shop staple but Trunk's Britxotica has made me want to explore it's world a little, so Ted Heath:
Little did I know I'd stumbled on a vein of jazz and struck gold. First this World Record Club Nat King Cole LP. I know it's been suggested here before, there should really be a book of WRC sleeve designs:
Then this Count Basie - I know the sleeve from somewhere but not sure why:
and I couldn't leave this behind: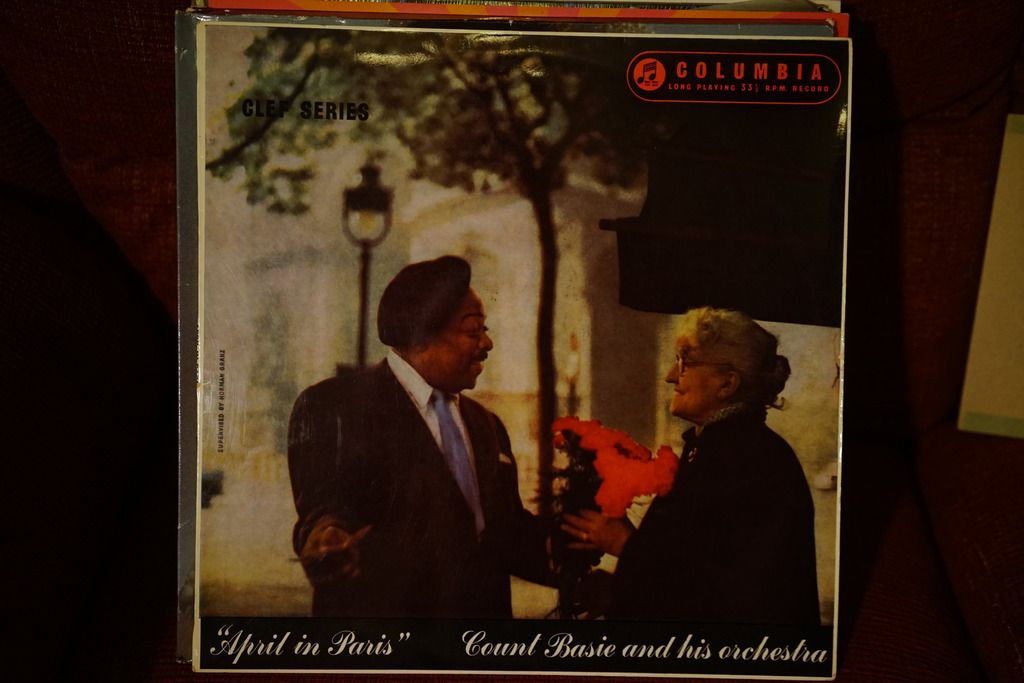 Gerry Mulligan!
Jazz at Toad Hall!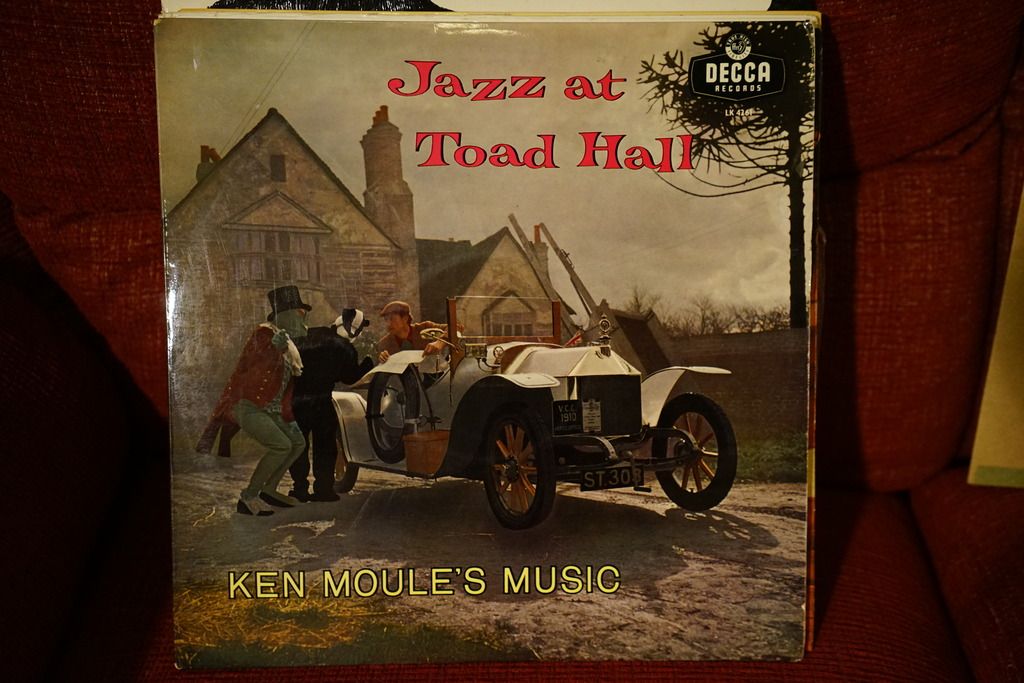 And this is brilliant:
I don't know much more of Xavier Cugat than the name but I have high hopes:
The jazz vein exhausted I then found this..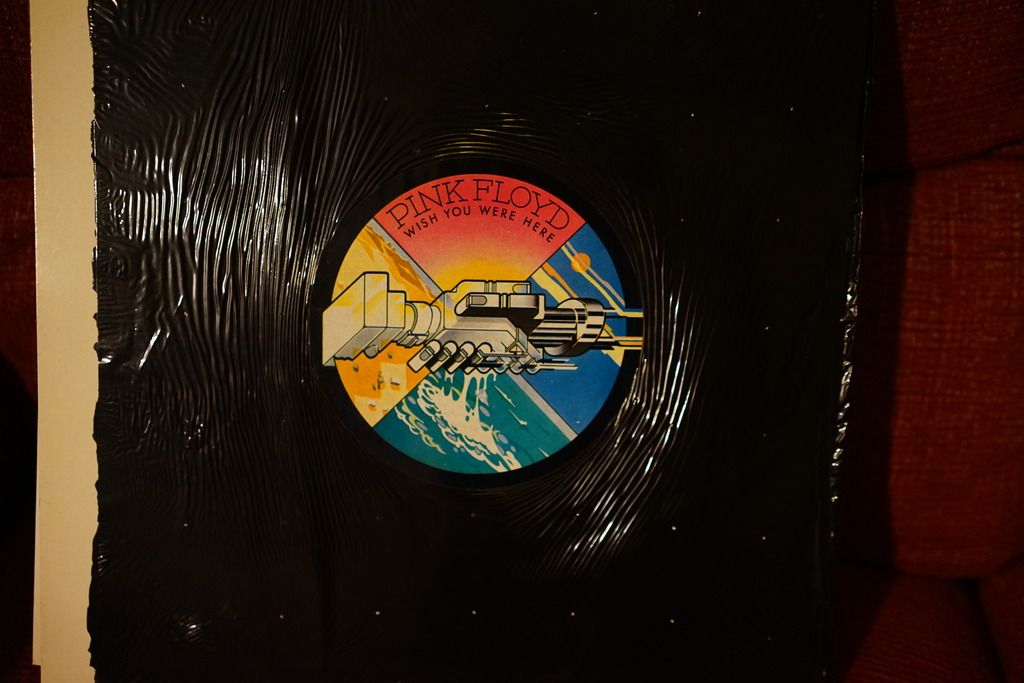 Then this
Then THIS!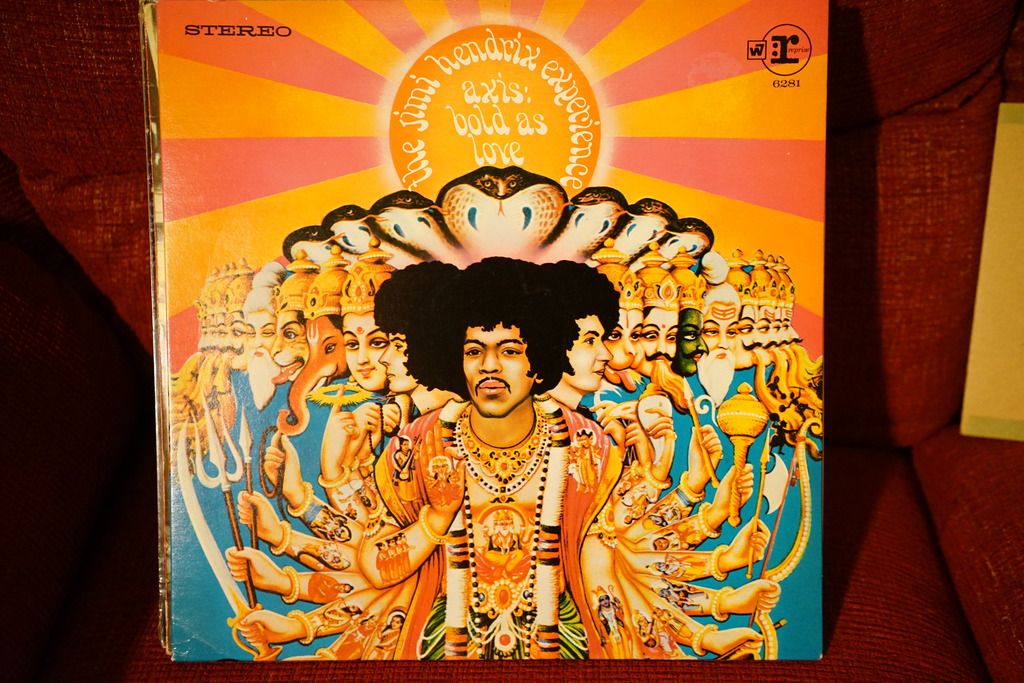 A pretty storming lunchtime. Don't think I've ever hit so much gold at once. But the story's not finished. I passed one more shop on the way back to work and decided to poke my head in. I confess I normally ignore the 7"s but today of all days I'd have a look. I found this on blue vinyl.
To be honest I should have packed in work and spent the afternoon touring the charity shops of every town in a forty mile radius. The force was with me. I'm pleased enough