I was in Barcelona last week for the Primavera festival. Yes, very good, thanks for asking...apart from the Radiohead hordes making life difficult and expensive, I avoided them like the plague so I can't let you know if they were any good. Top acts I saw were Beak>>, Cavern of Anti Matter, Suede (the greatest hits set), Selda and Dinosaur Jr.
Anyway - I trawled the shops for 45s as usual and went back to La Bola for a morning. Found a few nice things but I get the feeling Barca is dug to death on a regular basis. I was chatting to the bloke in Daily Records and he said you really have to get out of town to get any results. Everything I picked up was cheap though and I did get lucky wth a couple of punts (and not so lucky with a couple).
here's some for me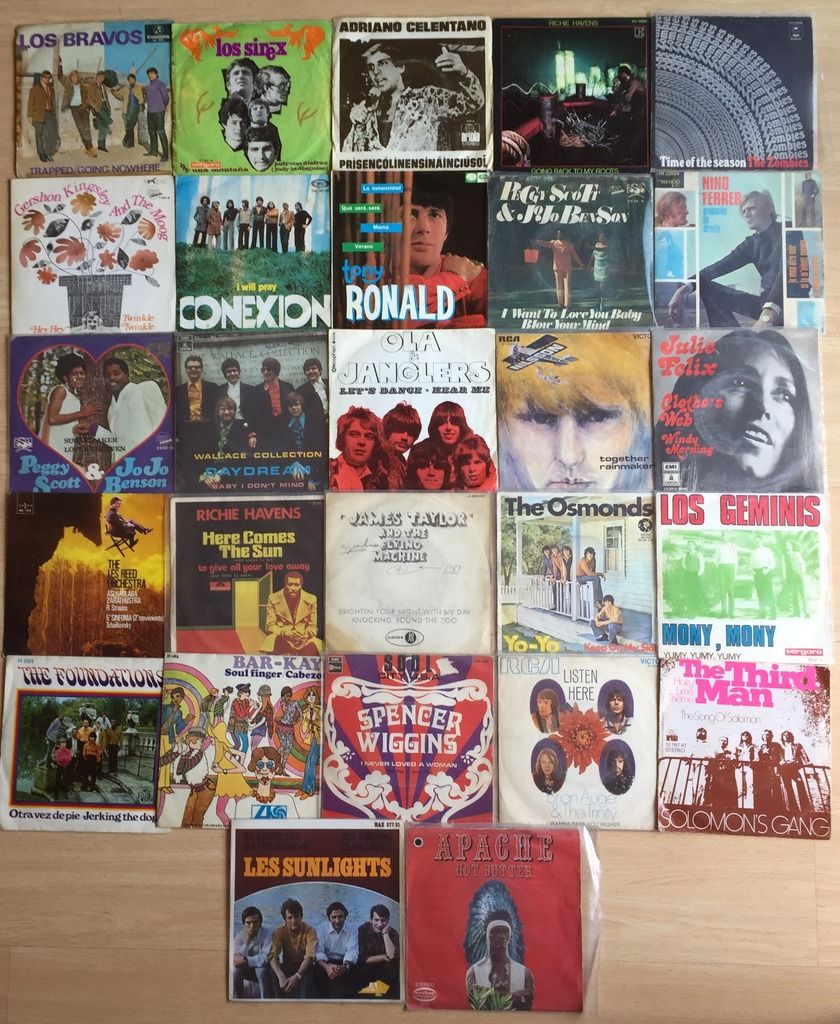 and here's some spares: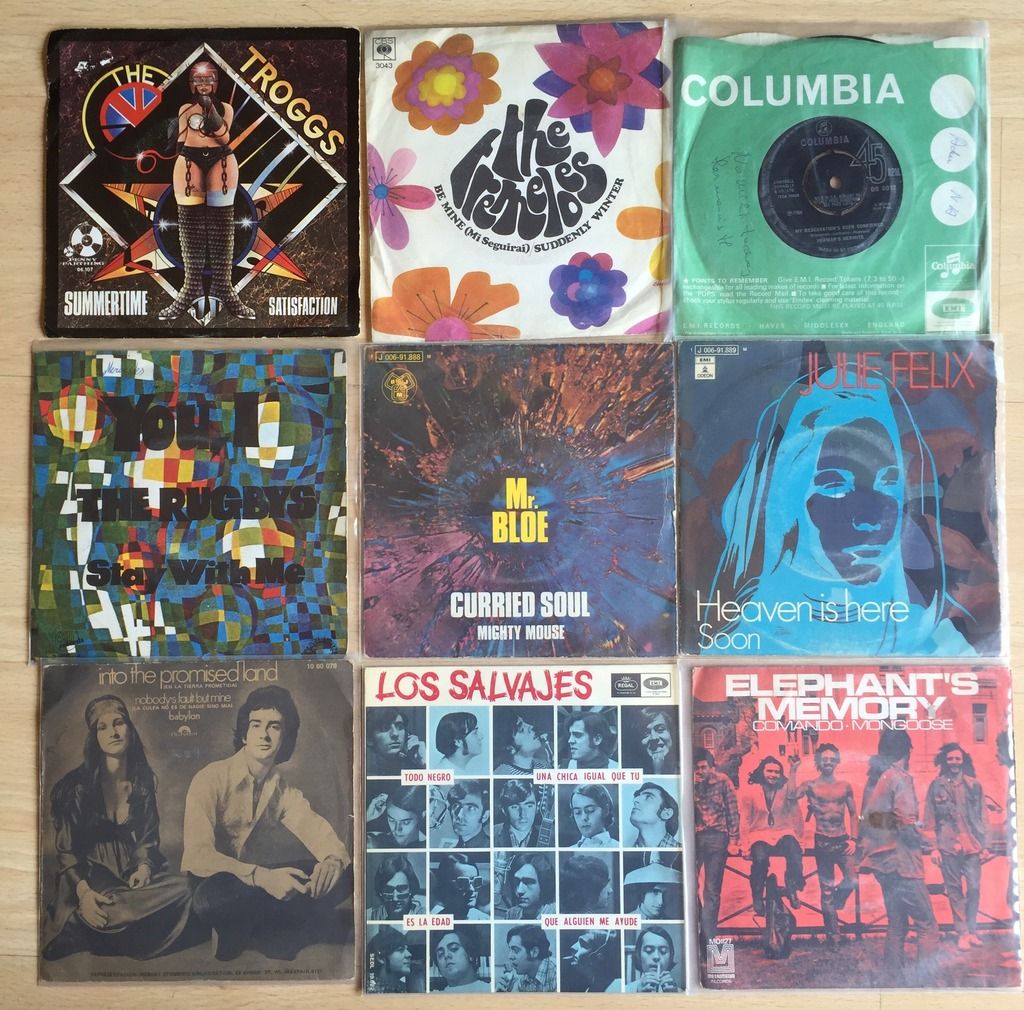 This isn't actually all of them and I have a few PO finds to post so I'll be back.