Strap in chaps, bit of a deluge of vinyl. Some online, some freebies, some from real record shops, boot sale...the lot!
[IMG]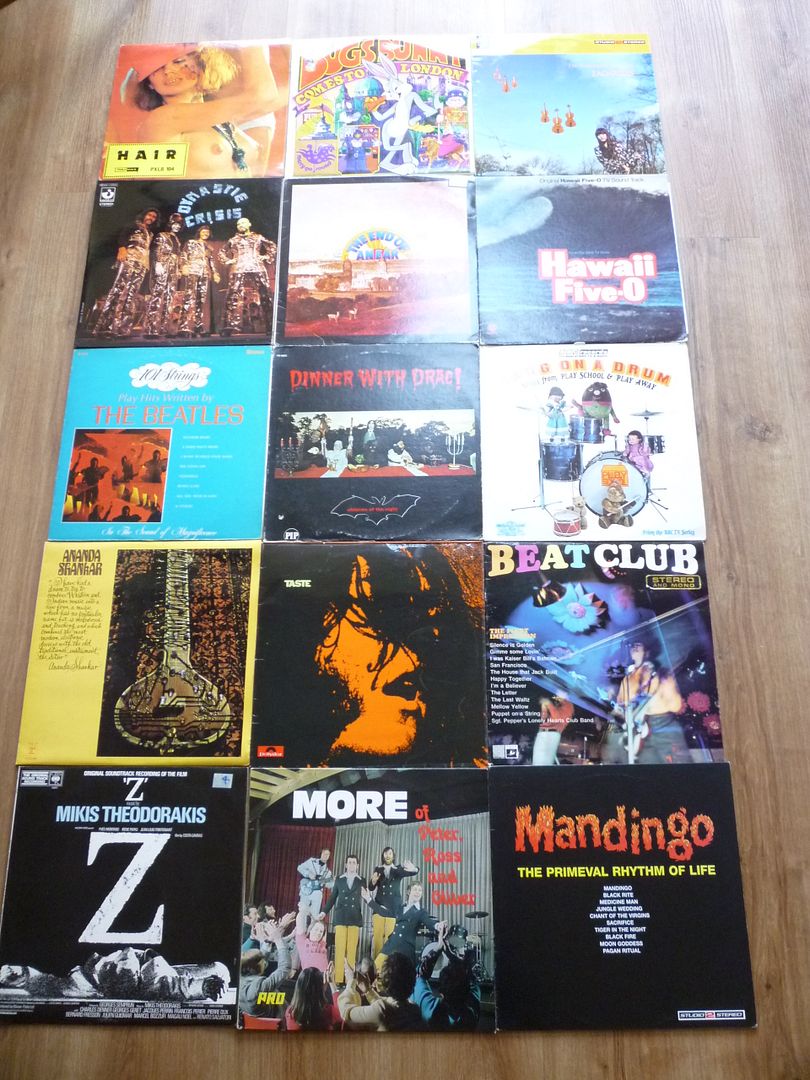 [/IMG]
Hair - John McLaren, Sue Kramer & Reddy, The Broadway matadors, The Brooklyn Singers, Hans berka. Having been informed this is the one to get, I got it in one day! Cracking stuff.
Mike McNaught - Bugs Bunny comes to London
Zacharias - The sensational sounds of
Dynastie Crisis - s/t.
Robert Wyatt - The end of an ear.
Morton Stevens - Hawaii Five-O. Superb TV soundtrack. Cop a load of this beautiful music.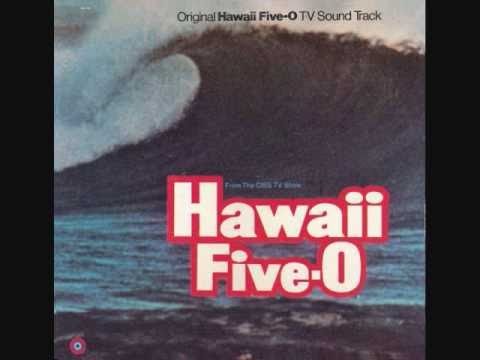 101 Strings - Play hits written by The Beatles. And this twangy sitar(?) laden corker.
https://www.youtube.com/watch?v=mhl5sFbNxik
Children of the night - Dinner with Drac. Ghoulish fun from '76, funky moves with flute and moog scattered around.
Bang on a drum, songs from play school and play away.
Ananda Shankar - s/t.
Taste - s/t. 1st lp. Bought it for the 45 sides (always too pricey for me) which open and close side 1.
https://www.youtube.com/watch?v=cNfKtHvaPEU
The First Impression - Beat Club. 20p (worth it for the cover alone) booter job. Top Sgt Pepper cover.
Mikis Theodorakis - Z ost. Café Rock.....
https://www.youtube.com/watch?v=ZRsTsI7GX88
Peter Ross & Oliver - More of. Haven't had a proper listen yet
Mandingo - The primeval rhythm of life. Monster!!! Catching up on my VV classics as you'll notice, mostly thanks to lDJB.
https://www.youtube.com/watch?v=bqHnNE6gGwk
[IMG]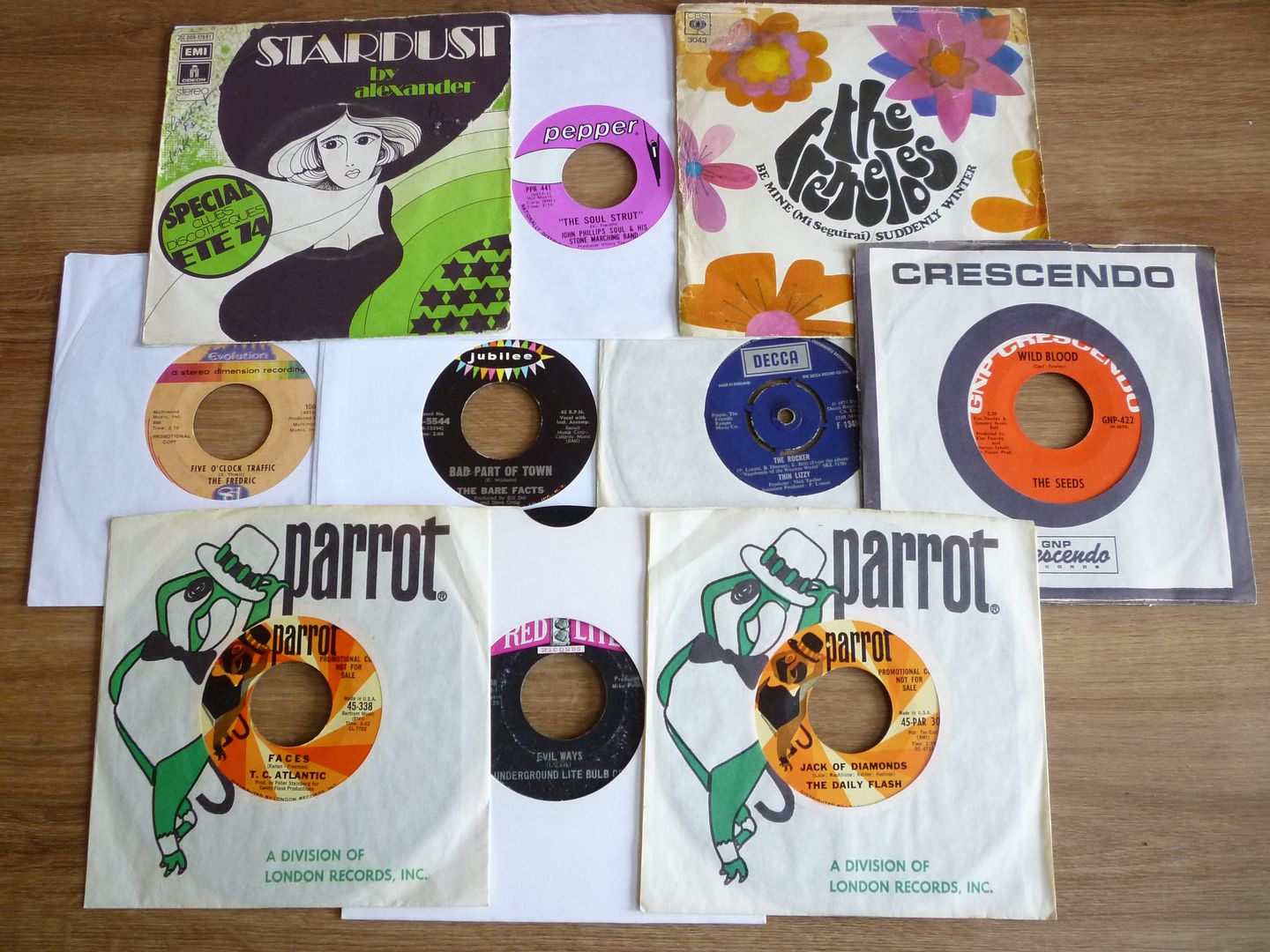 [/IMG]
Alexander _ Working my way. Minted up in Glasgow! spare taken.
John Philips soul & his stone marching band - That Memphis thing / The soul strut. Excellent funky, Hammond splattered 2 sider.
https://www.youtube.com/watch?v=xbdn5AMgCaI
The Tremeloes - Be mine / Suddenly Winter. Top notch b side. Plenty of backwards effects, '67 style.
https://www.youtube.com/watch?v=tnA4lg0FsP8
The Fredric - Five o'clock traffic / red pier. Red Pier is a drifting, shimmering beauty. 5 o'clock traffic is an excellent tune, poppy with psych touches, very nice indeed.
https://www.youtube.com/watch?v=XKG6BAVww40
https://www.youtube.com/watch?v=VWWSlGk1Rqc
The Bare Facts - Georgiana / Bad part of town. Garage royalty on the flip. Georgiana is great too. Both fuzz driven movers.
https://www.youtube.com/watch?v=W1uybVRd15I
Thin Lizzy - The Rocker / Here I go again. Great phasing move on The Rocker which lifts this hard rocker a little higher.
The Seeds - Fallin' off the edge of my mind / Wild blood. 2 non lp tracks, with a little help from Kim Fowley! What a combination. Wild Blood wins it for me. Absolutely filthy guitar riff with Sky sounding a little off kilter, and some big old slabs of fuzz kicking in.
https://www.youtube.com/watch?v=UwtFx5IeeYI
T.C Atlantic - Faces / Love is just. Can't see me ever getting hold of the Stinging fuzzy og version. This later version gets short shrift in garage circles but on reappraisal, I like it. The sentiment remains the same, and I quite like the laid back, floaty style.
https://www.youtube.com/watch?v=SobqmcuRxds
The Daily Flash - Jack of Diamonds / Queen Jane approximately. Hell yeah! Big picture clip. '66 stormer.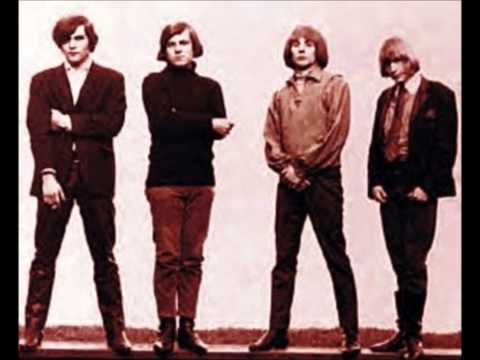 [IMG]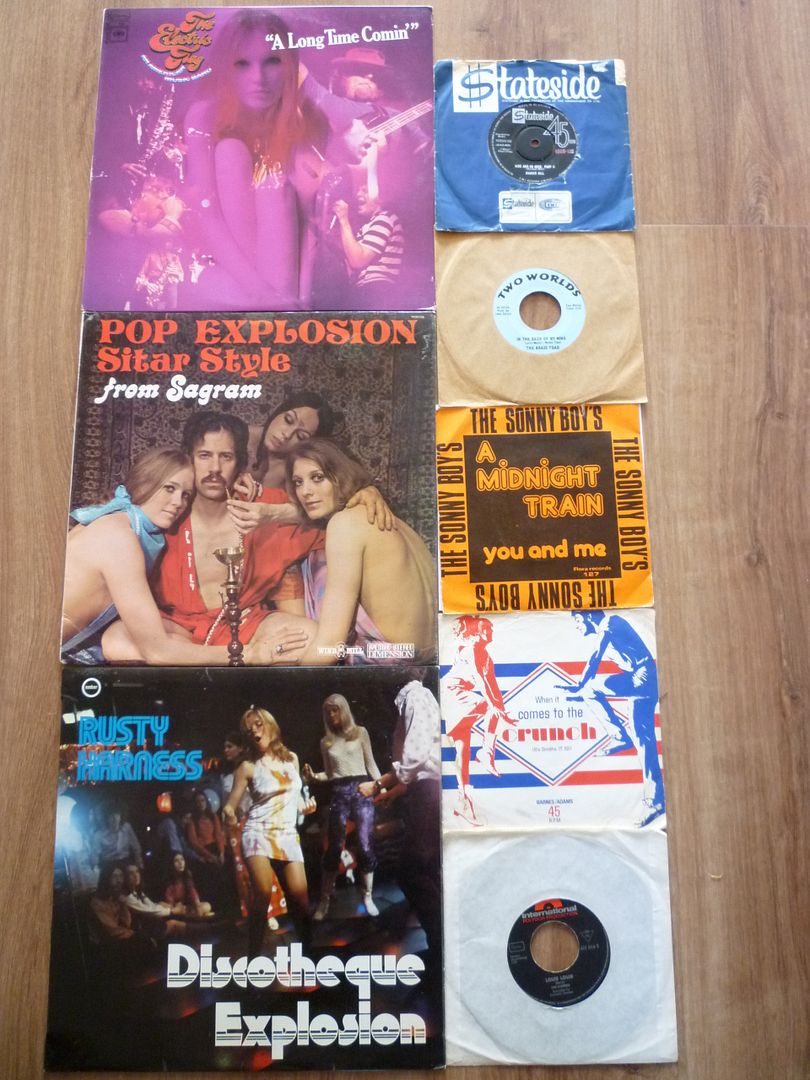 [/IMG]
Getting fed up now! Lps all visible (and well known) hopefully.
Bunker Hill - Hide & Seek 1&2. Turned into a frat monster by The Sheep
The Brass Toad - In the back of my mind/ Easy to be hard. Doubled up, spare. Psych.
Smiths Crisps, When it comes to the crunch. Brilliant 2 sided flexi. Somebody please tell me who the band is on this fabbo 45.
The Sonny Boys - A midnight train / you and me. Obscure Belgian killer 45. Fuzzy, fast and fab.