New stock in some chazzas after I have given them a rest for a few weeks due to holiday. Not much to report, but happy with what I have brought home.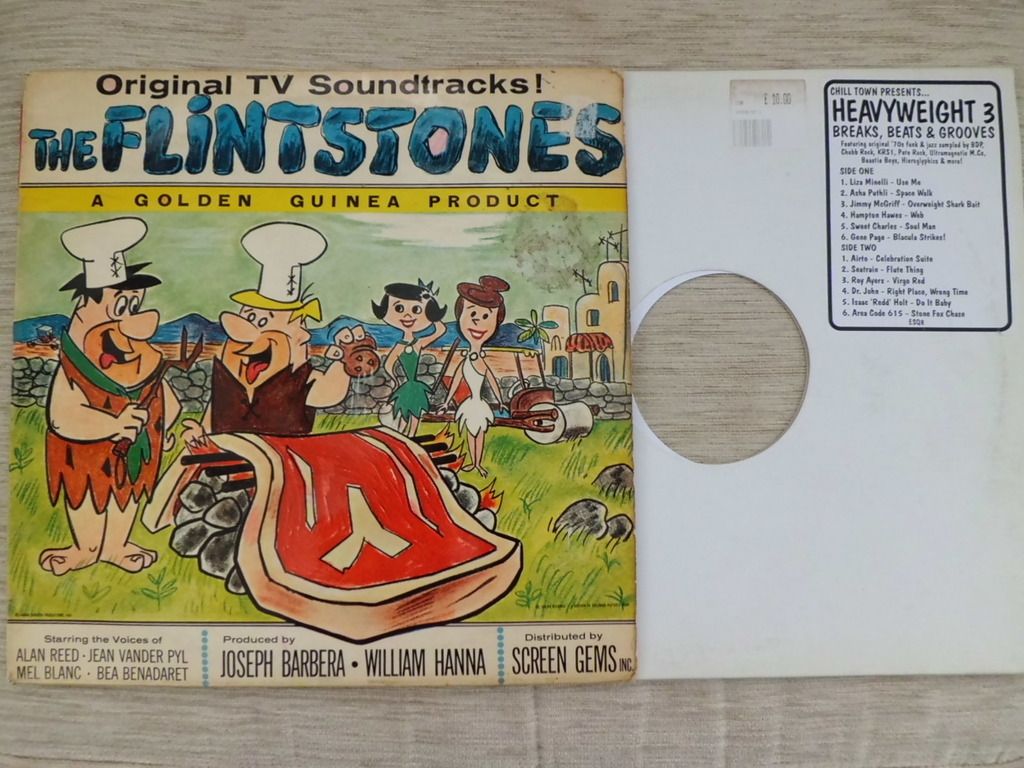 The Flinstones original soundtracks The Snorkasaurus / The Big Bank Robbery.
Yabba Dabba Doo! Included in the credits the characters Perry Masonry (attorney at law) and Pebble Bleach (pretty blonde).
Chill Town Heavyweight 3
Love these unofficial comps. All killer no filler usually. This one doesn't disappoint (it was on the turntable so couldn't make an appearance in the pic!).
Bosworth Record vinyl 78s (at least I asume they are). After some research I now know more about Bosworth Music. Library records then. I can find very little references to their early 60s vinyl 10" 78s though. A bit puzzled by the French text on the label.
The Bosworth Orchestra - Construction Site / Business As Usual / Everlasting Joy
.
The Bosworth Orchestra - Waters Of The Deep / Ocean Wide.


I haven't dug out the 78 player to listen yet but the previous owner had helpfully scribbled some descriptions on the sleeves:
Construction Site - "we have used this". I wonder who "we" were?
Business As Usual: "chatty, informal - lively"
Everlasting Joy - "church bells throughout, full orchestra, almost hymn like". The church bells swung me.
Waters Of The Deep - "quiet pastoral type"
Ocean Wide - "dramatic - from sea movie". I think that's what it says anyway.
In mint condition.
Anybody shed any more light on these? They don't appear to have any established worth. 78 being the problem I guess and the early date i.e. not late 60s and unlikely to contain anything approaching jazz or beats unlike their later 60s/70s LPs ?
I dipped my toe in the water with these, there were more.