Happy New Year to all. Hope you had a good festive season and aren't being too traumatised by the 'back to work' malaise (I've got at least another week myself, so I'm feeling a bit smug).
I'll hold my hands up and admit that most of these came from my bimbling around over the Christmas period, so they technically aren't January finds in the sense that they were found in January, but they're January finds in the sense that I'm only getting around to posting in January (I've a valid excuse, which won't be gone into here).
So, these are actually mostly from hitting a couple of fairs over the Christmas period, with a few bits acquired from other sources padding it out.
Continuing my reacquaintance with John Martyn, a couple of classics for cheap ('Solid Air' was actually acquired in trades down the market) - not sure I want to go much beyond these as the later stuff I've heard by him didn't really do it for me. The bottom two were picked up at local record fairs for the purposes of trading on the forum.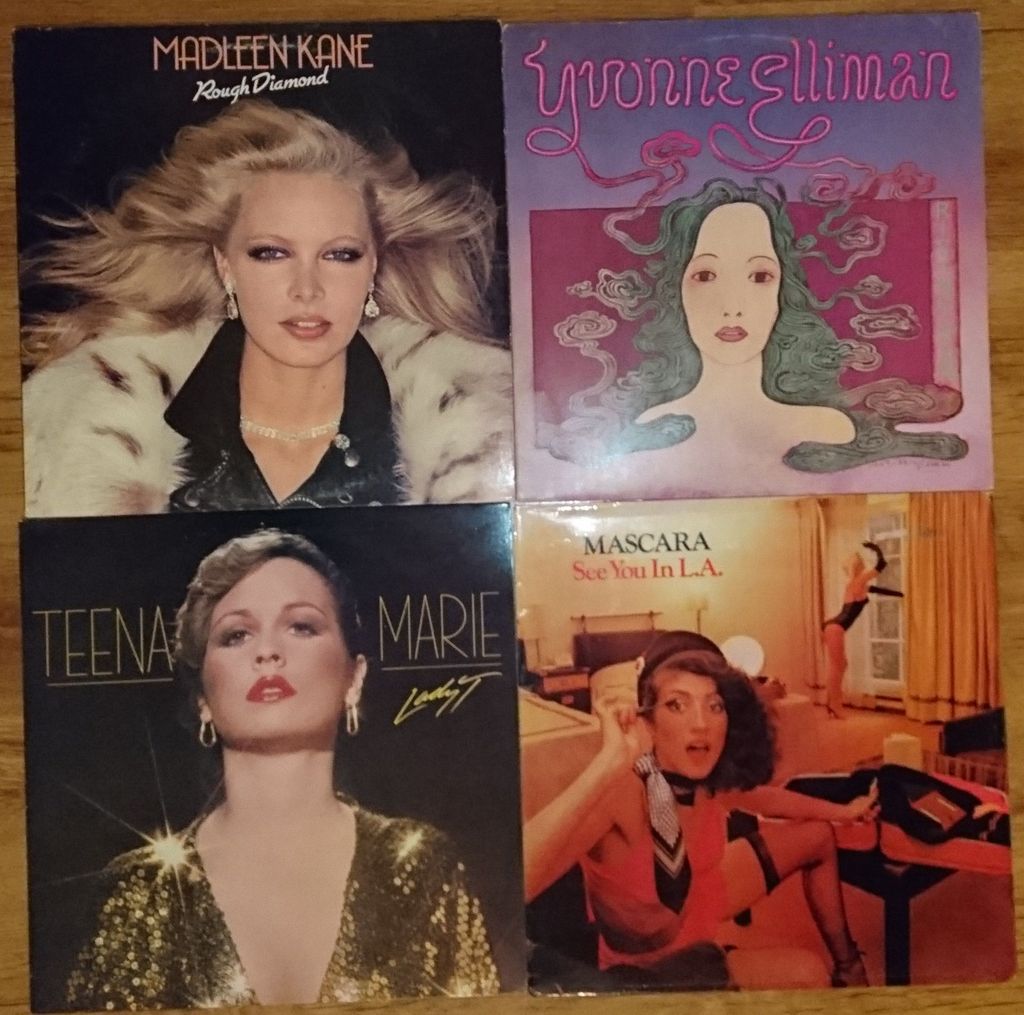 I think my love for odd and wonky disco is well-known. I'm always going to pick up random stuff when I see it cheap. The Madleen Kane is pretty standard, quite 'Euro' disco. Yvonne Elliman has a lovely version of Bobby Charles' 'Small Town Talk' sneaked in with the more disco tunes. Teena Marie (produced by Richard Rudolph) does actually sound like a continuation of Minnie Riperton's career, just after Minnie had passed - follows nicely from the 'Stay In Love' album. And a very cheap spare of Mascara from Rob's.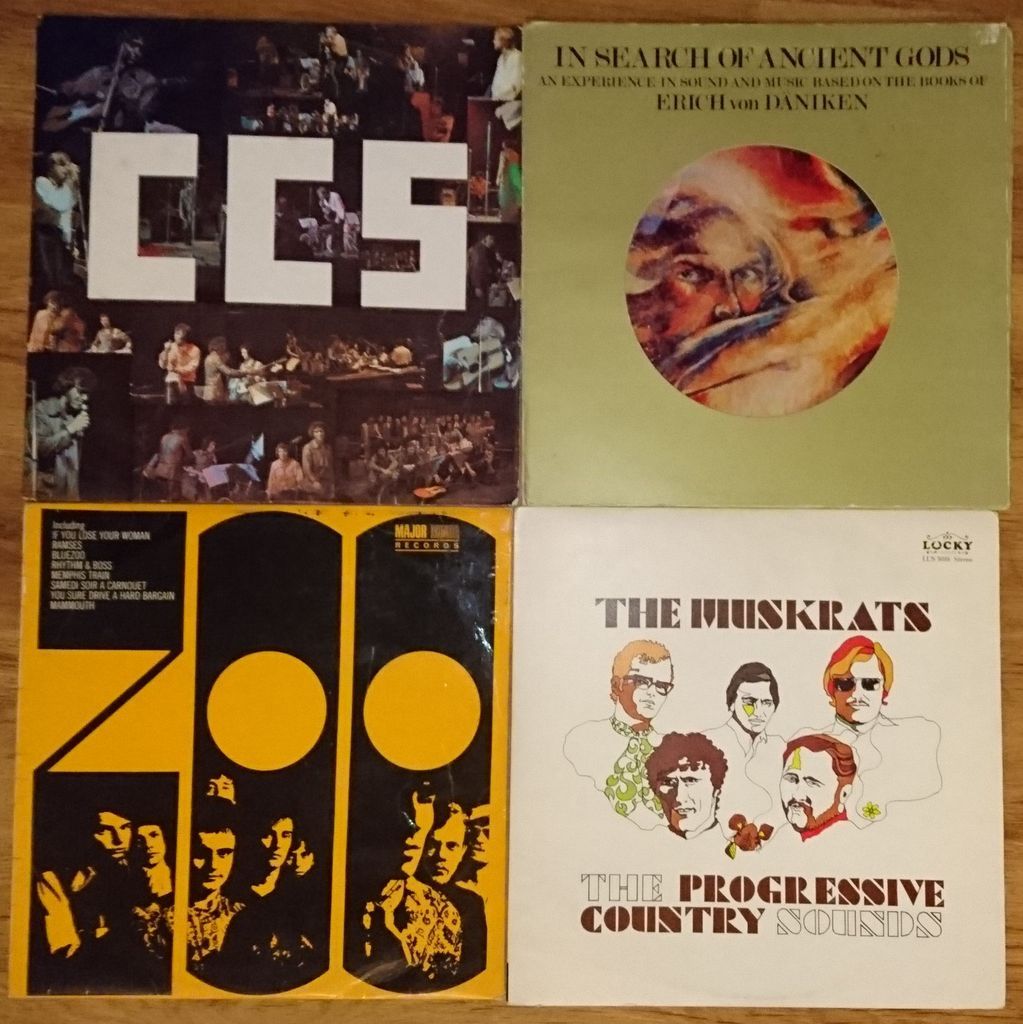 Some more VV / VG+ friendly spares picked up at local fairs for the purposes of getting some trading going. Hopefully posting my current trades up just after I've done this Finds post. Think these are self-explanatory.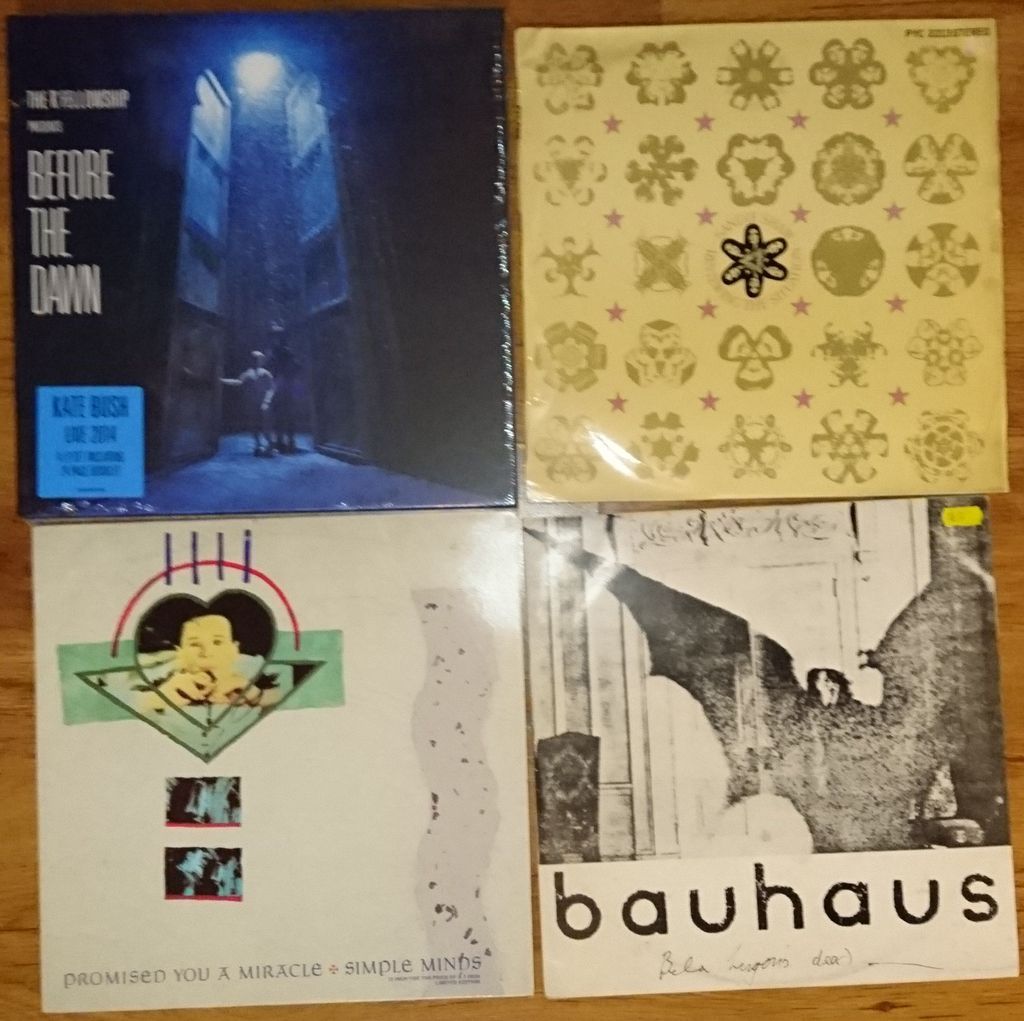 Top two are Christmas presents. Kate Bush box set was my lovely young lady's present for me and the Sandie Shaw was a splurge treat to myself from myself. Pretty sure this is the only time I've seen a sleeved copy in the wild, which means I now have a spare sleeveless copy. Not sure on the provenance of this as the Pye label is red (my sleeveless one is light blue) and the sleeve is laminated rather than textured. Hey-ho, the tunes are good and that's what matters. Bottom row are a couple of 12"s which I'm hanging on to. I maintain that early Bauhaus were ace, 'Bela Lugosi's Dead' is up there with anything that Joy Division did.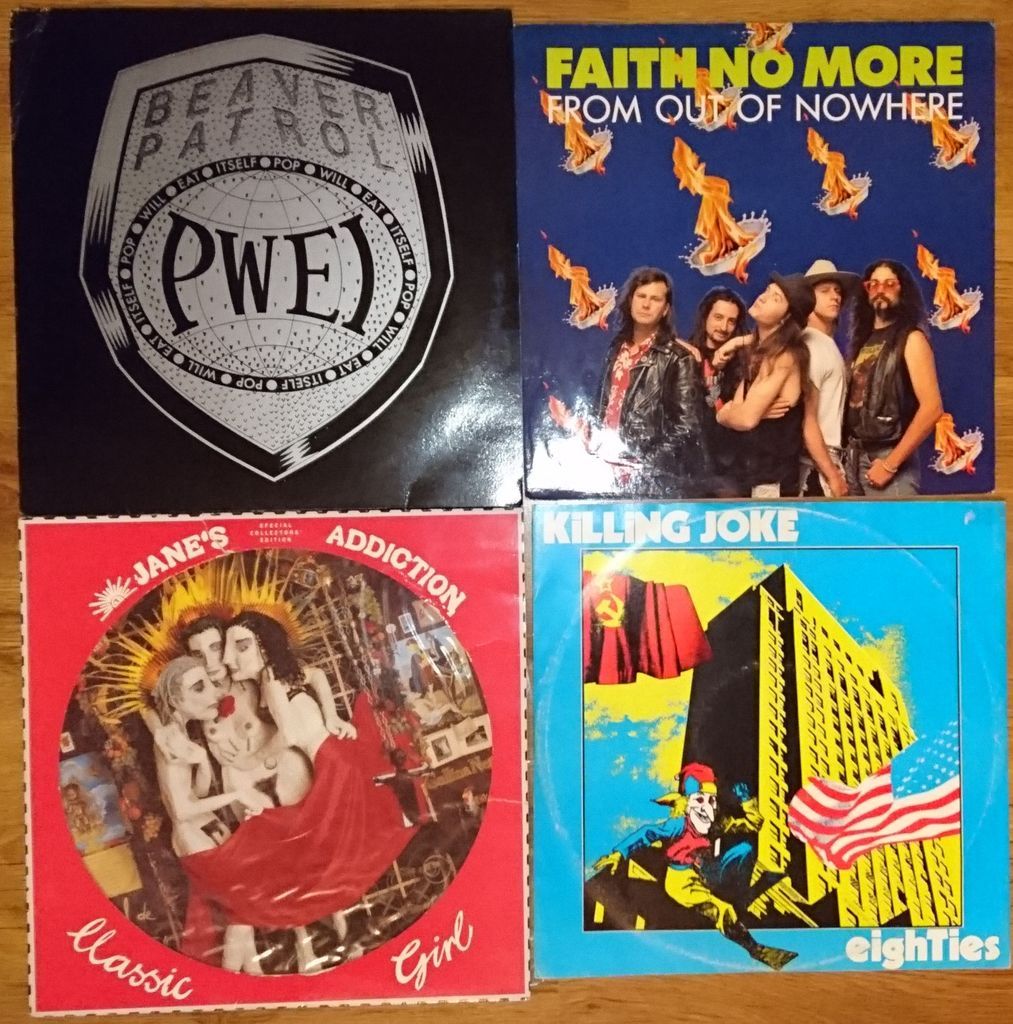 A few more 12"s. First three are bound for my mate in Hove (although I'm sorely tempted to keep FNM!), with Killing Joke remaining in Notts with me as the extended remix is a right stomper! Was a little bit embarrassed to hand over the quid for PWEI as it's not the most politically correct ditty, but what a career arc for Clint Mansell eh?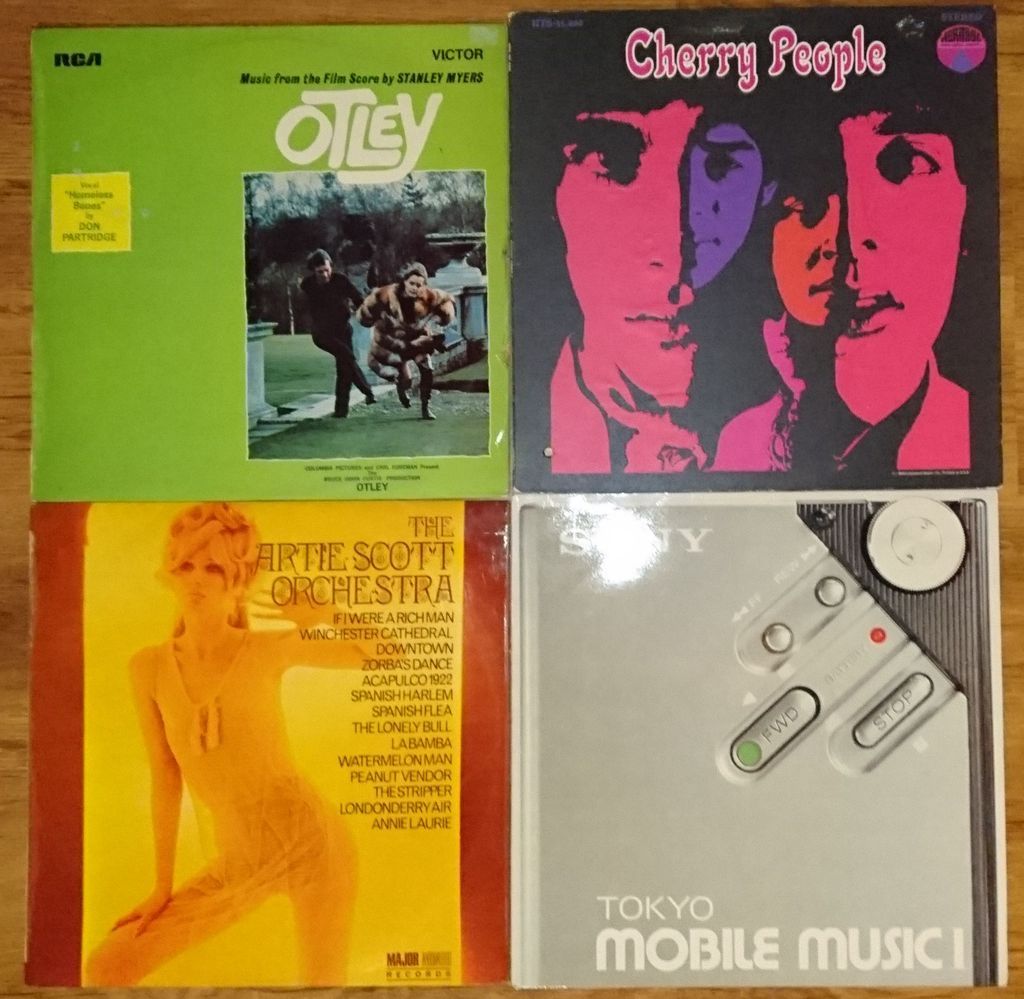 Few more cheapies from Christmas record fairs. Think I'll keep the 'Otley' soundtrack as there's a couple of fuzzy groovers on there, the rest are in the 'out' pile though and will make that downward hierarchical slide from trades, to potentially going to market, to freebies!