thought i go through my records again.
came up with the following spares/trades: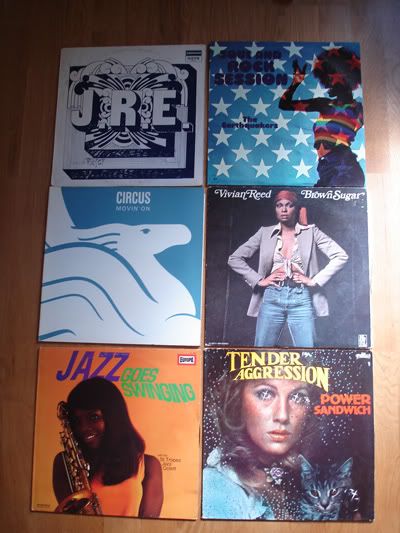 jazz rock eperience - same
(groovy swiss jazz session with bruno spoerri on nova deram)
ON HOLD
the earthquakers - soul and rock session
(incl. cool funky "tighten up" version)
circus - movin' on
(mid 70s swiss prog business)
vivian reed - brown sugar
(some okayish soul-funk)
st. tropez jazz octett - jazz goes swinging
(very nice straight jazz/easy lp on europa)
tender aggression - power sandwich
(german disco business with dieter reith)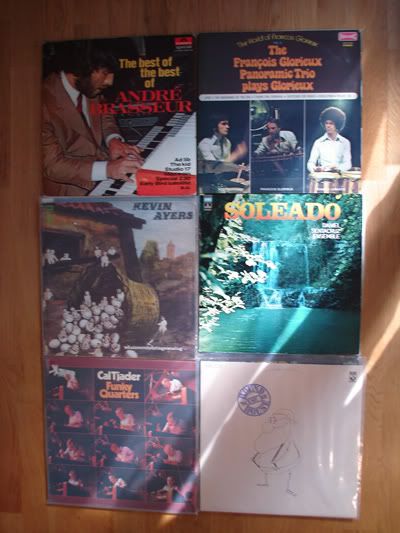 andre brasseur - best of
(incl. early bird and the funky "funky")
francois glorieux panoramic trio - plays glorieux
(free jazz set with much sampling stuff. groovy e-piano number)
kevin ayers - whatevershebringswesing
ON HOLD
daniel santacruz ensemble - soleado
(icl. some latin burner and a crazy dance version of "fuer elise")
cal tjader - live at the funky quarters
(nice and funky latin set with loads of e-piano)
roundhouse - scuse me
(german funky fusion on harvest)
ON HOLD
hildegard knef - concert
(2lp, live with some nice hammerschmidt moments)
udo jürgens - udo 71
(incl. "peace now")
ramsey lewis - dancing in the street
rotary connection - peace
(incl. some cool psych/fuzz takes on christmas songs)
sadistic mika band - same
(jap prog-pop business)
chase - pure music
manfred krug - das war nur ein moment
(amiga classic. possibly second press...?)
madura - same
(interesting canadien prog 2lp.)
aphrodites child - 666
(spaceship copy of this monster prog/psych/heavy 2lp)
exuma - same
(psych folky thing. barclay copy.)
urbie green - bein' green
(easy jazz with groovy pieces)
alive 'n kickin' - same
(tommy james production. nice lp.)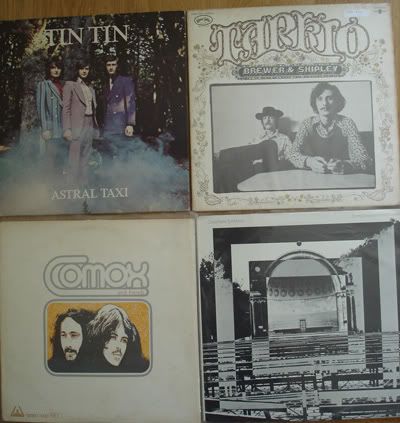 tin tin - astral taxi
(beegees produced pop lp witz light psych touches.)
brewer & shipley - tarkio
(folky country lp)
comox & friends - same
(folk country)
tommy james & the shondells - cellophane symphony
(heavy lp. touches prog and psych)
looking for all kind of stuff except funk, i guess.