This is my first attempt at offering records for trade so please forgive any stupid questions. Most records are VG+ and better, please ask questions about track listings and individual conditions I will get back to you asap. Some of the records I didn't have the letters for so could not copy the names/ titles exactly but have tried to do the best I could. I like both the singles and LP's and any genre except, Punk and Heavy Metal.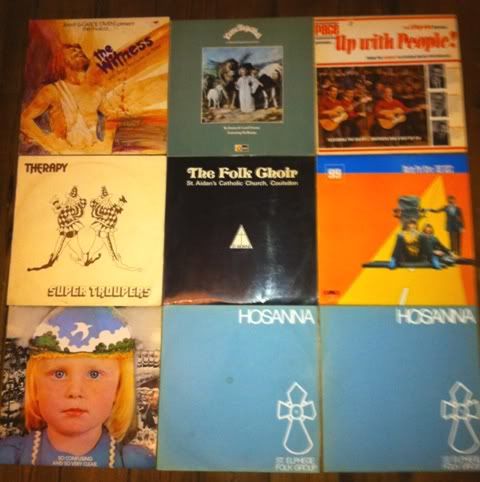 So confusing and so very clear - CFC Records
St Elphidge Folk Group – Hosanna
St Elphidge Folk Group – Hosanna
Marley Pitt Drive - Bee Gees
Super Troupers - Therapy
The Folk Choir - St Aidan's Catholic Choir
Pace Magazine Presents Up With People
Come Together – Jimmy & Carol Owens feat Pat Boone
The Witness - Jimmy and Carol Owens
The Way Ward Wind - Gogi Grant
Gather Me - Melanie
Berlin – Lou Reed
Goodnews – Sweet Honey in the Rocks
I couldn't Live without Your Love – Petula Clark
Barnstorm – Joe Wlash
Early Morning Onwards – Barclay James Harvest
To Be a Man - Len Chandler
Stage Fright - The Band
Helen of Troy - John Cale
Slow Dazzle - John Cale
Vintage Violence - John Cale
Rhinos.Winos.Lunatics - Man
Sondtrack from the film The Song Remains The Same - Led Zeppelin-
Maybe the Rain Will Fall - The Cascades
The Mirror – Spooky Tooth
Miles of Aisles - Joni Mitchell and the L.A Express
Brain Salad Surgery - Emerson Lake Palmer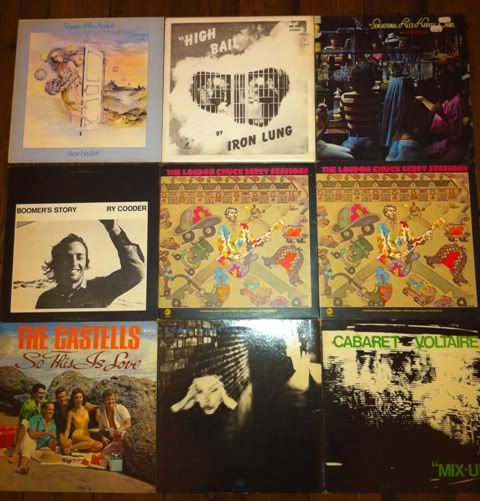 Sahb Stories - The Sensational Alex Harvey Band
So this is love - The Castells
Steateless - Lene Lovich
"Mix Up" - Cabaret Voltaire
The London Chuck Berry Sessions
The London Chuck Berry Sessions
Voyage of the Acolyte - Steve Hackett-
" High Ball" - Iron Lung (16/400 reish)
Boomer's Story - Ry Cooder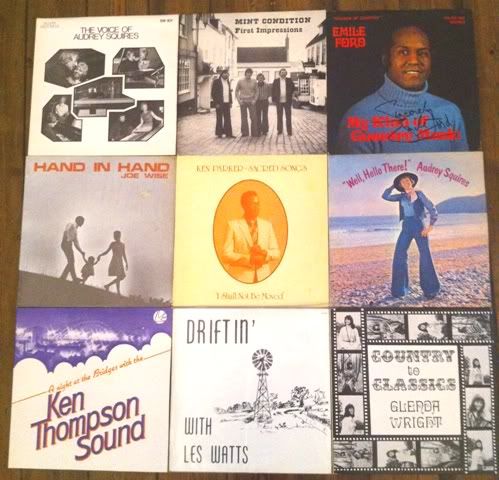 The Voice of Audrey Squires
First Impressions - Mint Condition –
Hand in Hand - Joe Wise -
Sounds of Country - Emile Ford
Sacred Songs "I shall not be moved" - Ken Parker
A Night at the Bridges with the - Ken Thompson Sound
Driftin with - Les Watts
Well Hello There! Audrey Squires
Country to Classics - Glenda Wright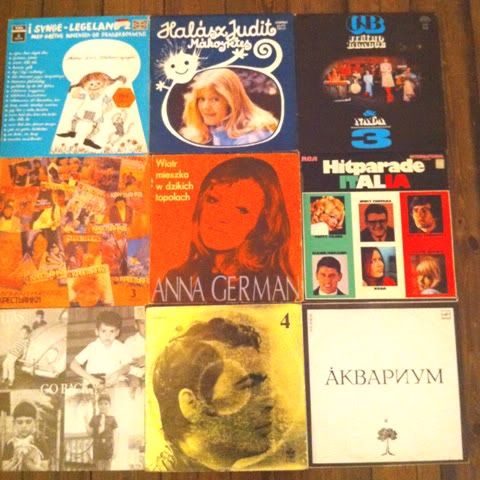 I Synge-Legeland 2- Med Rethe Mogensen og Dragorbornene - EMI ODEON
Makosretes- Pepita - Halaisz Judit
CB – Jiriho Brabce & Nada 3 – Supraphon
Hit Parade Italia – RCA
Wiatr Mieszka w Dzikich topolach - Anna German – Polski
Go Back - Titas?
Yanis Poulopoulos –Lyra
Akbapnym – Ahcambab
?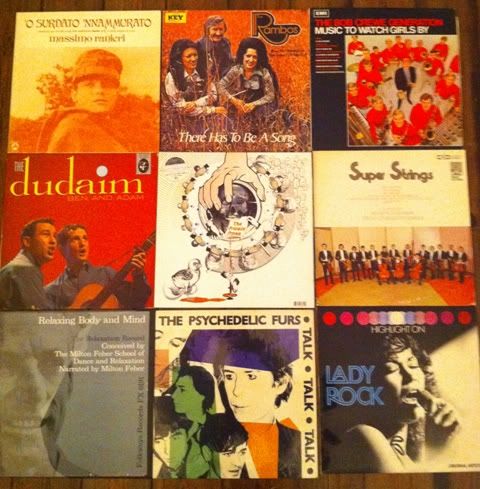 Music to watch girls by- The Bob Crewe Generation - EMI
O Surdato Nnammurato-Stereomono - Massimo Ranieri
There has to be song – The Rambos - Key
DJ Shadow-The Private Press-Mowax
Ben and Adam - The Dudaim – Electra
Super Strings- ToshibaKouichi Sugiyama – Tokyo Strings Ensemble- Toshiba
Highlight on Lady Rock- Chimo Music
Relaxing Body and Mind- folkways recprds FX6191
Talk Talk Talk- The Psychedelic Furs CBS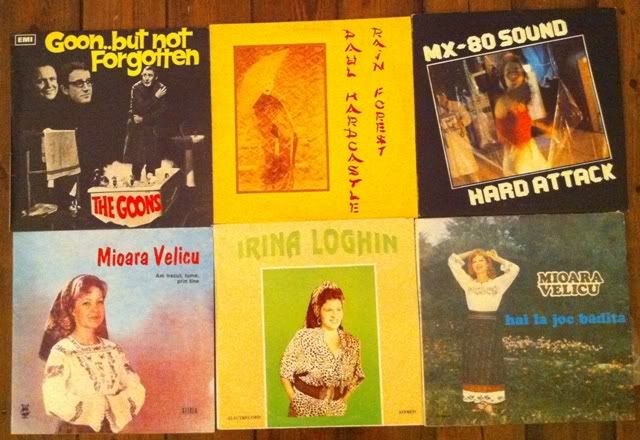 Hard Attack - MX-80 Sound - Island
Goon But not forgotten - The Goons – Parlophone /EMI
Rain Forest - Paul Hardcastle - Bluebird
Am trecut, lume, prin time - Miarra Velicu - Elect Record
Miarra Velicu-hai la joc,badita - Elect Record
Deschide,gropare,mormintul - Irina Loghin - Elect Record