Here's some new bits to trade - after the usual varied selection. Similar stuff i guess.
I'll do a separate post of 45's -- probably tomorrow.
SOUND CARRIERS - the other world of...
(you guys like this yeah?)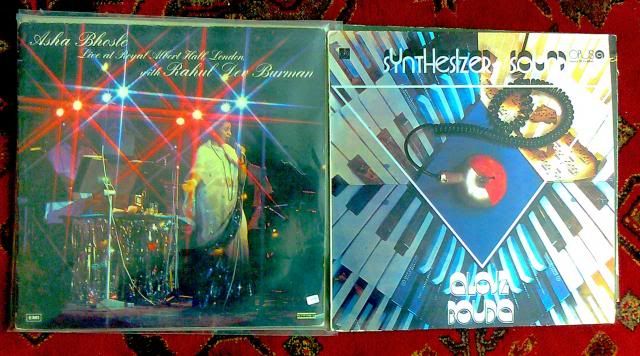 ASHA BHOSLE & RD BURMAN - live at royal Albert Hall
(excellent double-disc live session from late 70's. Has soem banging versions of a few Bolly funk classics. Some better than the film versions)
ALOJZ BOUDA - synthesizer sound
(crazy czech moog LP. Lots of funky bits, and one very mental track i put on my recent "post apoc" mix...)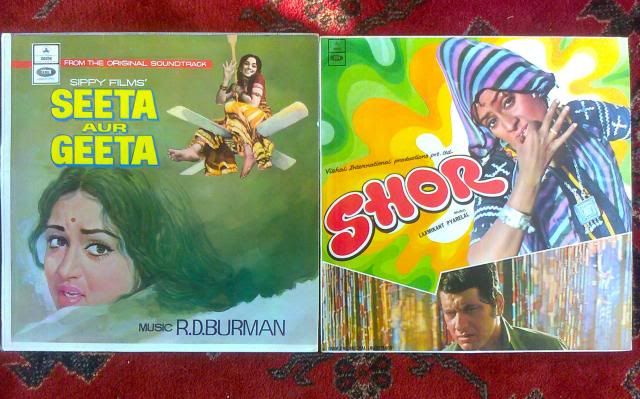 RD BURMAN - seeta aur geeta OST
(not one, but THREE mental instrumentals. One of my Bolly faves... to quote Victor Kiswell: "Cool Indian beats with moog and orchestral funk"
LAXMIKANT PYARELAL - shor
(Fun Bolly score by these masters)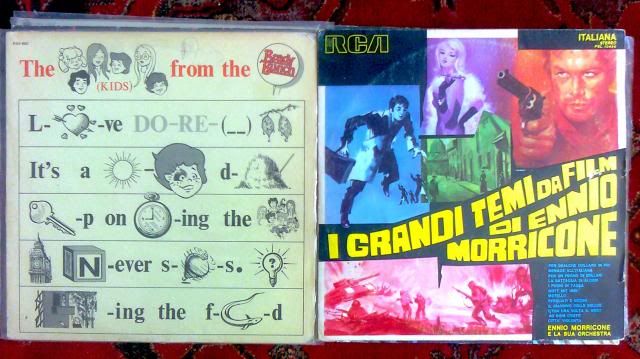 THE KIDS FROM THE BRADY BUNCH
(kiddie funk LP, inlcudes the comped/mixtaped breakbeat cut
"drummer man"
)
ENNIO MORRICONE - i grandi temi...
(Lesser-spotted 70s Morricone comp, obviously great, but includes two completely brilliant and obscure tunes:
Awesome
and
Awesomer!
)
45's list coming ASAP