Apologies for shitty pics...
PITI EP
(Ragged Tropicalia gear.
"Hall"
was featured on my 2012 xmas mix but all songs are decent. Rare one so i'd want somethign decdent for this+++)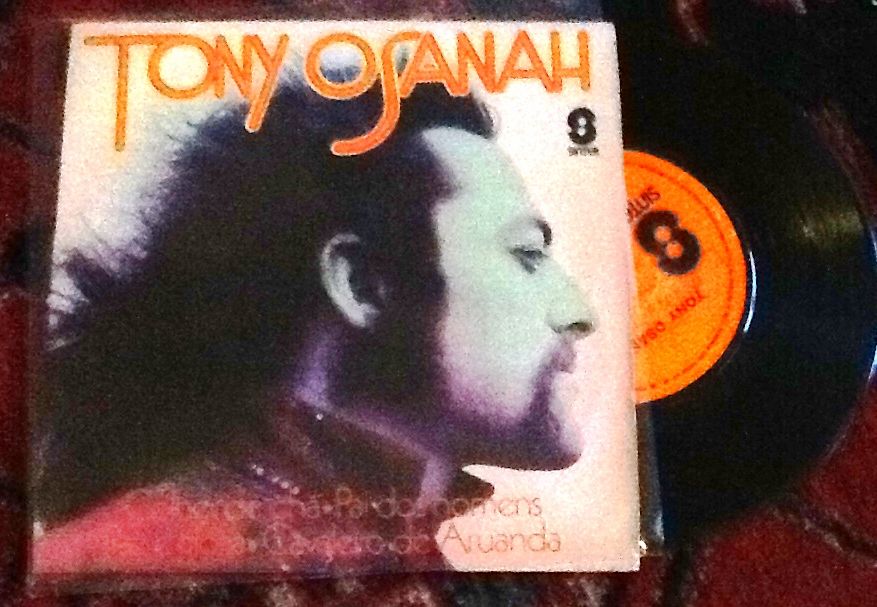 TONY OSANAH EP
(more raggedy tropicalia-esque stuff.
"Cavalero de aruanda"
is my jam on here)
COLLECTORS - early morning
(ace bit of funky Canadian garage psych. Sarge spin by the looks of things? Scruffy copy but fine for playing out.
Listen <<<
)
YOKO ONO - open your box
(mental psych funk. sits well next to Janie - "psycho"...
Listen <<<
)
EDY (STAR?) - aqui e quente, bicho (CBS)
Portugese 45 of this nice Brazilian mod-y funk thing. Arranged by RAUL SEIXAS
HOT SOUP - you took me by surprise
(raw garage funk. Love this tune!
Listen <<<
)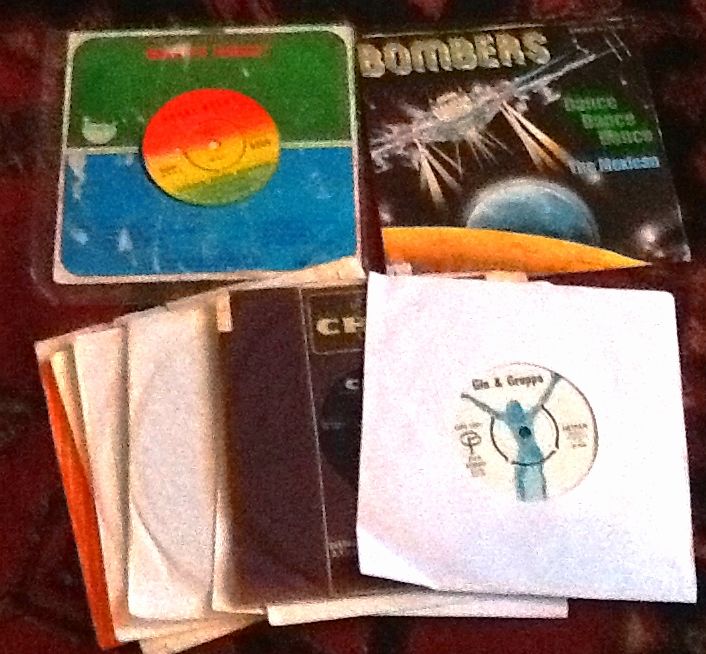 HAKKI BULUT
(Turkish pop, includes the fun
"Gercek Seven..."
)
BOMBERS - the mexican
(Ace cosmic disco version of
"The Mexican"
)
**plus a bunch of assorted 45's:
GIN & GRAPPO - cilla/ nettan
(Scandanavian folk niceness)
THE MILESTONES - the joker
(BLACK MAGIC issue of this killer frantic Northern instrumental.
Listen <<<
)
LUCKY BROWN - potato cakes
(nice neo-funk gear on TRAMP label.
Listen <<
)
ROYAL ROCKERS - jet / swinging mambo
(Tittyshaker1!
Listen <<<
)
THE FUGITIVES - fugitive / freeway
(Tittyshaker 2!
Listen <<<
)
THE ETERNALS - rockin in the jungle
(Tittyshaker 3! popcorn?
Listen <<<
)
VERNON GIRLS - you know what i mean / lover please
(Scouse girl group double-sider)